Entrepreneur Spotlight: From Herding Livestock Bare Footed To The World Of Banking. See How Equity Bank Billionaire James Mwangi Made It?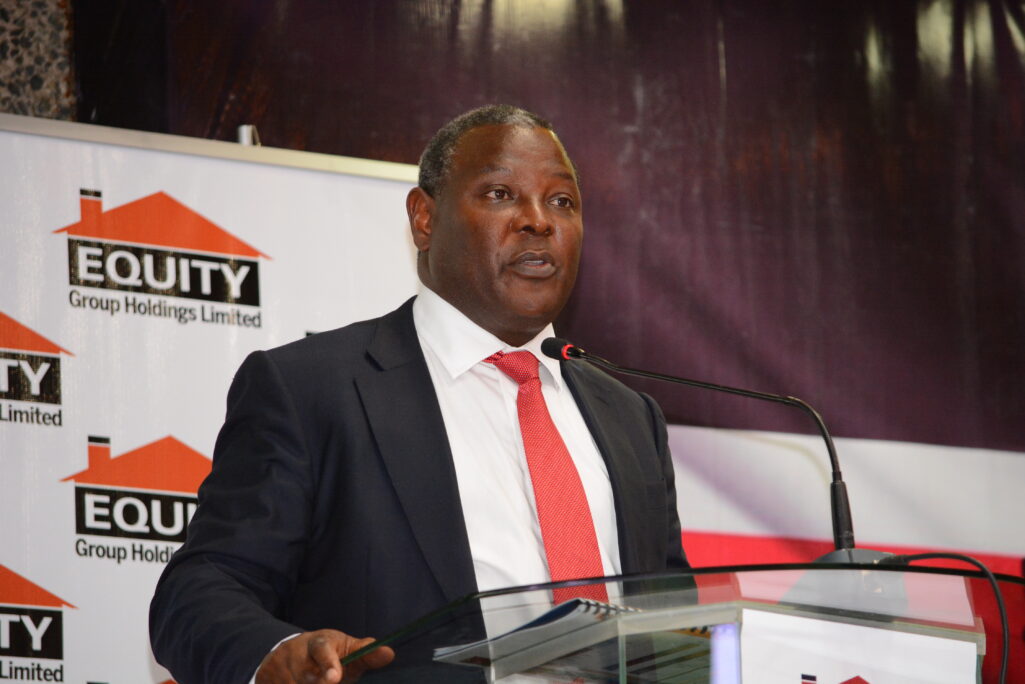 If you can see it then you can have it and the fruits of hard work and determination are indeed sweet. James Mwangi, one of Kenya's billionaires, can attest to these words. He rose from a young village boy herding livestock bare footed to one of the best bankers in Kenya and in the world. Sit back, relax and get inspired by his story of humble beginnings.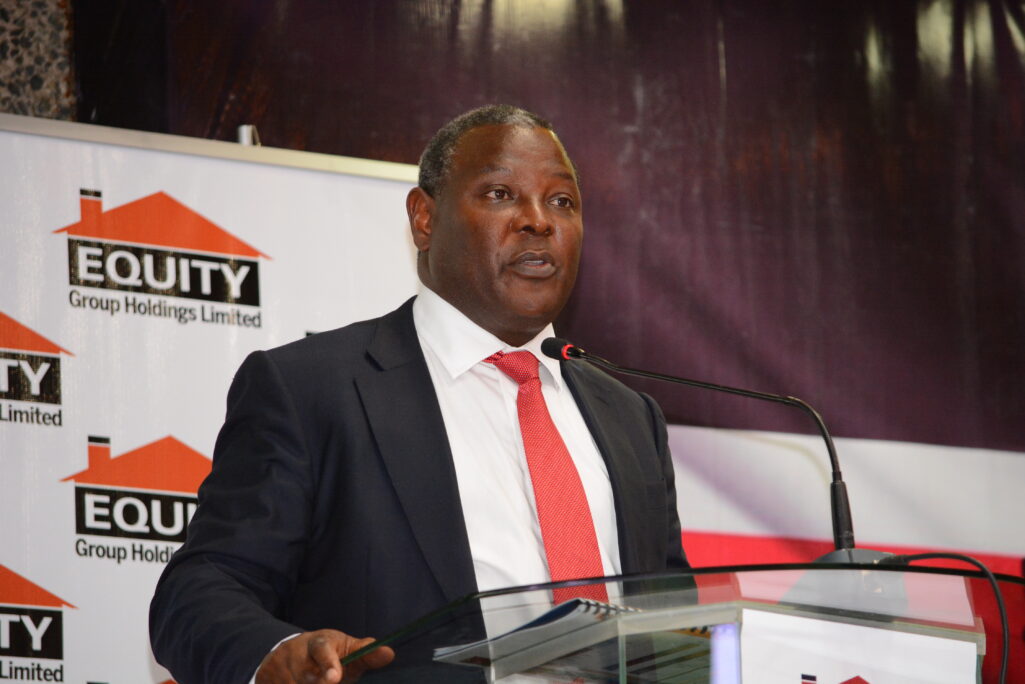 Who Is James Mwangi?
He is a passionate Kenyan banker and the current CEO at Equity Group Holdings Plc. Kenyans know him for transforming the banking industry. In the beginning, banks' operations served state corporations and not the common citizen. Mwangi got on board when many banks in Kenya were scaling down to cut on operation costs and to maximize on profit. That meant that even more locals could not access financial resources and services. To bridge the huge gap, he focused on providing excellent customer care to the locals who were peasant farmers. This marked a new beginning for the building society which was almost going insolvent. Later on the society became the largest bank in Kenya and beyond.
Besides, Mwangi is also a guest lecturer at some of the most prestigious universities in the world. These universities include Harvard University, Stanford University, Lagos Business School, Massachusetts Institute of Technology, IESE Business School and Columbia University. He is the current chancellor at Meru University College of Science and Technology in Kenya. On top of that, he is also a honorary member of International Academy of retail Banking since he is a certified Retail Banker.
Most importantly, Mwangi is a devoted family man. He is married to one Jane Njuguna, an astute business woman worth billions as well. Together, they have 3 grown sons.
James Mwangi Early Life
Mwangi's early life begun just like for any other young boy in a rural post-colonial African village setting. He was born in 1962 in Kangema, Murang'a County, Kenya. He was raised in a large family of seven siblings. His mother single handedly took care of the whole family. This was after their father passed away during the struggle for independence in Kenya. At the time of his demise, Mwangi was still a young child.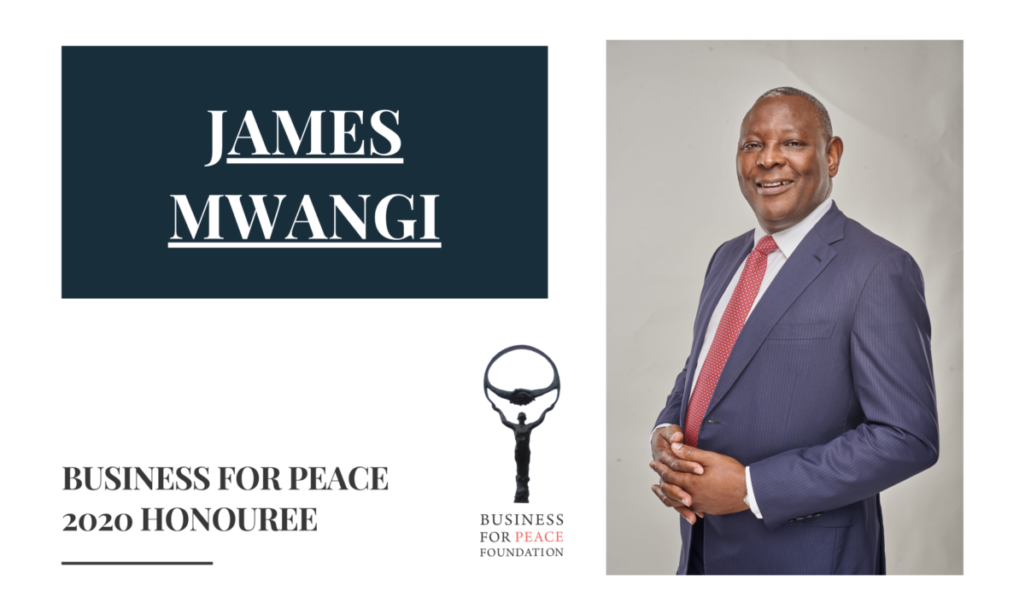 The situation at home meant that everybody had a role to play to ensure that life moved on despite the shortcomings. This ushered the young Mwangi into the world of business and money so to speak. Together with his siblings they assisted their mother in her milk vending small business. It is while hawking milk that Mwangi slowly got interested in the concept of supply and demand chain.
When not engaged in the milk business, Mwangi went to herd the family's livestock. Grazing was mainly a boys responsibility. This is what he told Forbes Africa Magazine.
"It was a simple life. As boys we grazed cows and goats…we hunted wild animals like rabbits. Growing up we didn't know if people were well off or poor, we were all equals. As a community, we built houses together and socialized at village dances."

James Mwangi – CEO, Equity Group Holdings Plc
His School Life
To the dismay of many villagers, Mwangi's mother was determined to take all her children through school. They had to get education regardless of their gender. This was at a time when most African and more so Kenyan girls were not sent to school. Instead they assisted with home chores after which they were married off. 
Mwangi started his primary education at Nyagatugu Primary School. He was a very brilliant boy and he performed excellently during his final exams. This gained him a full government scholarship to Kagumo Boys High School. Later on he proceeded to the University of Nairobi where he studied commerce and became a Certified Public Accountant.
James Mwangi Career Take-off
His career begun almost immediately at ProcewaterhouseCoopers where he worked for several months as an auditor. For the next three years, he worked as an accountant at Ernst and Young Global Limited. He also had a chance to work at Trade Bank as a banker.
The epitome of his career however begun in 1993 when he joined Equity Building Society(EBS). This was after he received an invitation from the society's senior directors. They needed his assistance in reviving the almost dying business. At the moment, the business was realizing huge loses and lacked experts who could turn around the already messy situation.
Total Transformation At Equity
There was no existing strategy and financial resources whatsoever to leverage his ideas on. Nonetheless, Mwangi rolled up his sleeves and set to transform the business one step at a time. He started by changing the perspective of the already demotivated employees. His transformational leadership skills inspired the workers and the business started improving. He also set the nets of the business far and wide to broaden the market and bring in more customers.
He encouraged the now hopeful employees to buy shares in the business with at least 25 percent of their salaries. This gave the employees renewed confidence and entitlement to the company they worked for. At the same time, he trained his staff to always value their customers and to serve them diligently. By 2004, EBS had grown exponentially and subsequently became Equity Bank Limited with Mwangi becoming the new CEO.
According to Statista 2021 report, Equity Bank is the largest bank operating in Kenya. It is worth over $10 billion in assets. Currently, Equity Bank has 337 branches and serves over 15 million customers. It is also operating in other African countries like Uganda, Rwanda, Tanzania, South Sudan, Ethiopia and Democratic Republic of Congo.
Charity Works By James Mwangi
Mwangi recognizes the hardships encountered by impoverished families since he grew up in a humble background. Meeting education expenses can be a major struggle to say the least. It is in this light that in 2010, Equity Bank started the Wings to Fly program to assist clever students from poor backgrounds. So far, over 26,304 students have benefitted with several doing their studies in some of the best institutions in the world.
Mwangi's family has not been left behind in making a positive contribution to the less fortunate. The most notable was a $1 million donation to Meru University College of Science and Technology. The fund was used to set up an incubation center for small startup businesses. They also donated $500 to Nyagatugu Secondary School located in their rural village.
His Recent Achievements
We all have achieved a thing or two in life but James Mwangi's achievements are numerous and worth noting. Nationally, he has scooped all the prestigious awards that a Kenyan citizen dreams of. Talk of the Head of State's Commendation, Chief of the Order of the Burning Spear and Moran of the Order of the Burning Spear just to name a few.
Beyond the Kenyan borders, he has received prestigious awards as well. They include, Banker Africa (East Africa), Banker of the Year 2017 and 2018, African CEO of the Year – African Business Leadership Awards 2020 and Think Business Banking Awards – CEO of the Year 2019 and 2020.
When Covid-19 pandemic struck Kenya, he joined the Kenya emergency Response Fund as a member of the Presidential National Task Force. He chairs the Health committee and was recently honored with an Uzalendo (patriotism) Award by the president of Kenya for his great contribution in averting the effects of Covid-19.
Conclusion
Despite the hardships he faced earlier on in his life, Mwangi kept his faith and chose to focus on turning things around. This he did not only for himself, but for millions in his country and beyond. His achievements will definitely be remembered and cherished for a long time. Generations after generations are set to enjoy the fruits of his labor directly or indirectly for many years to come. These are his words of advise to all of us.
"Each of us must seek a purpose and an essence to live for; a cause that we want to be identified for. A cause that you can make a contribution and if you look, I made my purpose changing lives and livelihoods and I'm really glad that shaped what Equity is today.

People are more human than economic. That's the conclusion I have today—that it's how you treat them, it's not what you give them that matters."

James Mwangi – CEO, Equity Group Holdings Plc