DISCUSSION: What Is Fueling The Rise Of Coups In West Africa?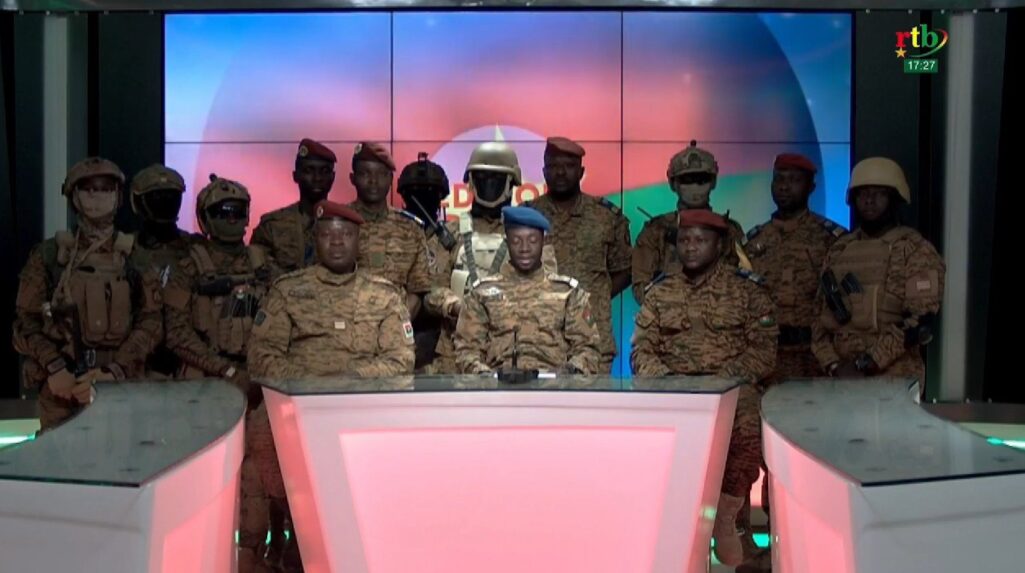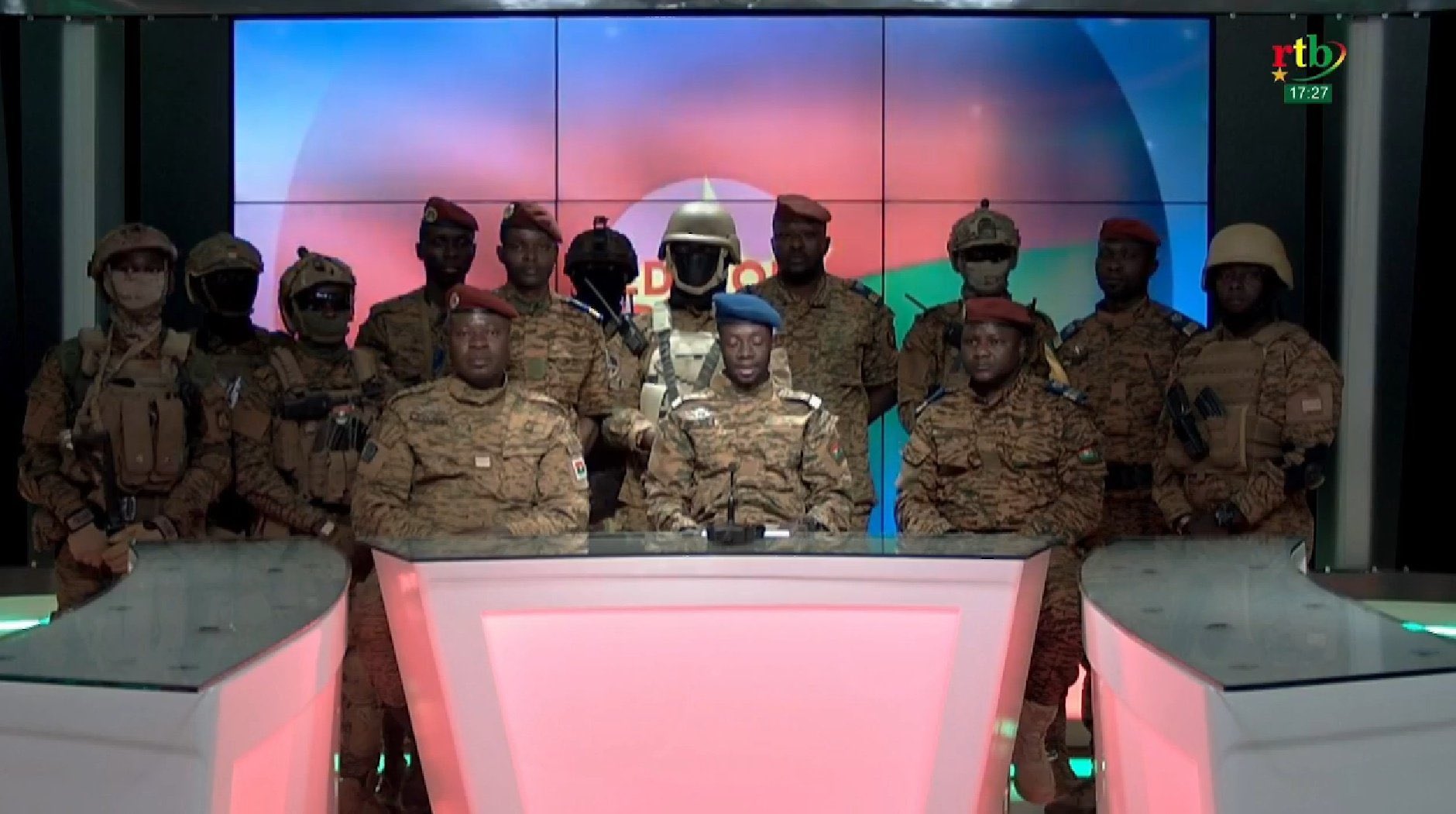 It goes without saying that the 20th century gave birth to great political upheaval in Africa. From the fight for nationalism across the board to independence to the respective nations' formative years, it was indeed a politically busy century for the continent. However, what dominated the political landscape was the frequent regime changes that occurs due to coup d'etat.
Surprisingly, after about three decades of widespread democracy, West Africa, particularly countries in the Sahel, is witnessing a barrage of coups. The Burkina Faso coup is the latest in what appears to be a relay where one country in the Sahel passes the baton to another. Some citizens across these countries are celebrating while others rue the extermination of democratic freedom. As the discussion rages, the million-dollar question remains, what is fueling the rise of West African coups?
Recent Burkina Faso Coup: A Timeline of Key Events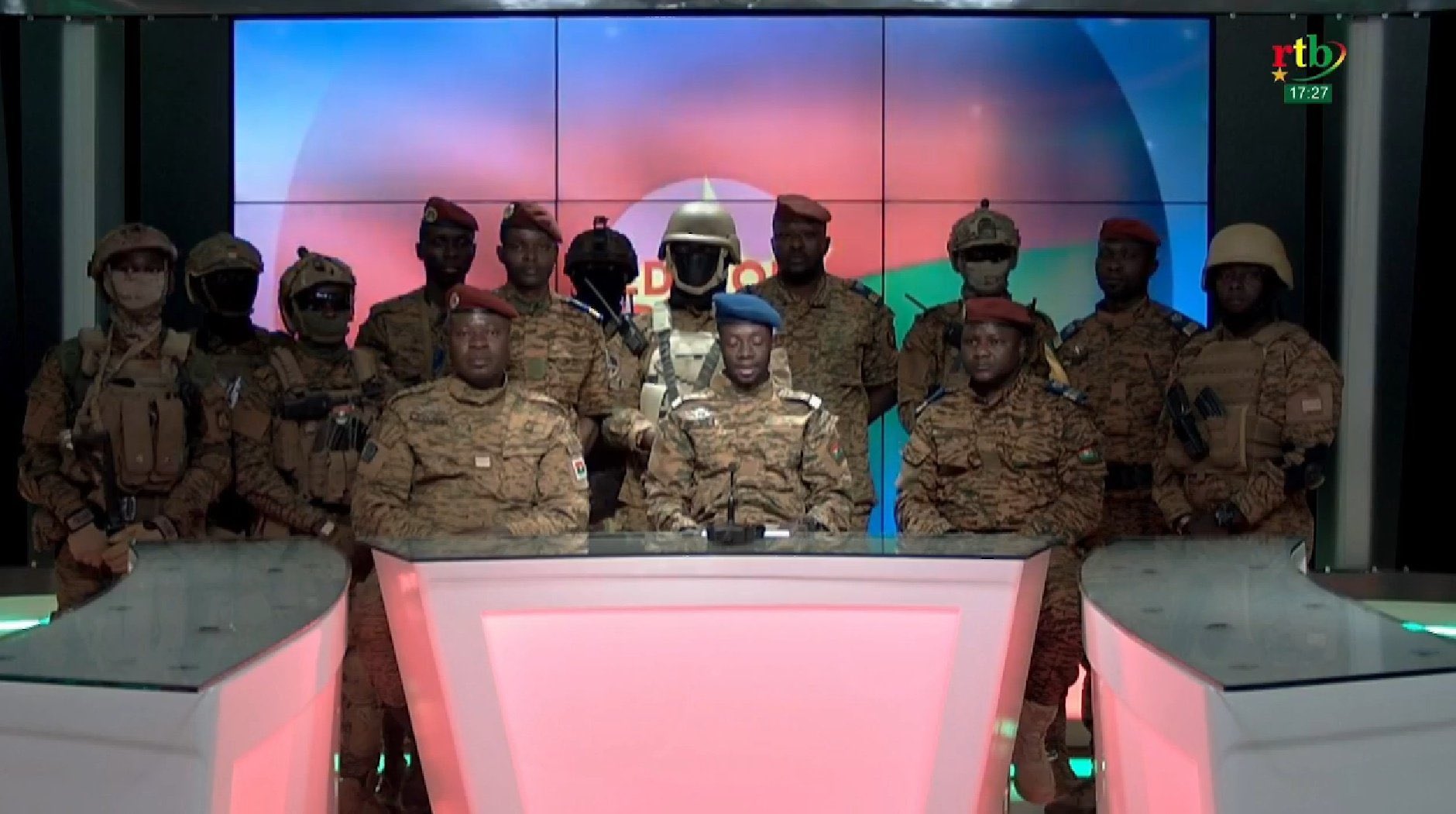 Before attempting to diagnose the cause of these coups, it is important to zoom into the recent Burkina Faso coup. In understanding the immediate and remote causes of this coup, one can extrapolate the causes of the others. Here is a key timeline of events that led to the deposition of former Burkina Faso President, Roch Kabore.
2014: President Blaise Campaore was forced out of office by widespread protests after a 27-year rule.
November 2015: former Prime Minister and National Assembly President Roch Marc Christian Kabore is elected his successor.
July 2015: the north of the country and capital Ouagadougou suffer attacks by armed groups affiliated with al-Qaeda or ISIL.
March 2018: simultaneous attacks targeted French forces and embassy killing eight soldiers and injuring 85 people.
2019: the attacks became almost a daily affair prompting the sacking of the head of the armed forces.
October 2021: President Kabore replaces military chiefs due to incessant civil unrest and insecurity. The trial into the suspicious killing of Burkinabe hero, Thomas Sankara, begins. The main accused, then immediate-past President Blaise Campaore, did not attend.
December 8, 2021: Christophe Dabire resigns as prime minister over insecurity and terrorism. Lassina Zerbo takes over.
January 23, 2022: soldiers at several army barracks stage a revolt due to rising insecurity. However, the government denies rumors of a coup. Soldiers later announce the deposition of civilian government, suspension of the constitution, and dissolution of parliament in a coup.
A Timeline of Recent West African Coups
MALI
August 2020: A group of Malian colonels first seized power by ousting President Ibrahim Boubacar Keita.
May 2021: A second coup is carried out to oust the interim government led by Colonel Bah Ndaw.
CHAD
April 2021: Following Idriss Deby's death, a military council steps in to override the constitution and prevent the speaker of Parliament from assuming office. Deby's son, Mohammed Deby, a soldier himself, takes over.
GUINEA
September 2021: Special forces commander Colonel Mamady Doumbouya leads a coup that ousts the incumbent president, Alpha Conde.
LATEST SUCCESSFUL COUPS IN AFRICA

Today – Burkina Faso Coup

October 25, 2021 – Sudan Coup

September 5, 2021 – Guinea Coup

May 24, 2021 – Mali Coup

April 20, 2021 – Chad Covert Coup

August 18, 2020 – Mali Coup

April 11, 2019 – Sudan

Nov 14, 2017 – Zimbabwe Guardian Coup.

— Africa Facts Zone (@AfricaFactsZone) January 24, 2022
Elsewhere, coups in Sudan and the Central African Republic have occurred since 2020.
Reactions to the Burkina Faso Coup
Geo-political analysts are reacting to the situation in Burkina Faso and the Sahel. Many are in support of the coup, while others believe coups should have ended with the 20th century. Here are a few of these reactions.
This is the leader of the military mutiny in Burkina Faso.

His name is Lt. Colonel Paul Henri Damiba and he will most likely emerge as the new Head of State of his country.

This is a big blow to democracy.

Our sub-region has experienced 5 coups in the last two years. 1/ pic.twitter.com/HzeYClGUSu

— Femi Fani-Kayode (@realFFK) January 25, 2022
The murky military revolt in Burkina Faso reflects a country where the "rule of law and transparency is weak" and a region where military coups have sadly become more frequent — @HRW's @CorinneDufka. https://t.co/XMEkED0DF9

— Kenneth Roth (@KenRoth) January 24, 2022
For all our struggle as African people, we must reject military coups as the means to power, or we'll keep moving a step forward and two steps backwards. The mutinying soldiers in Burkina Faso must resolve their differences without claiming power. #NoMore Coups

— Futurical 🇺🇬 (@Futurical) January 24, 2022
They did the best. You need to browse and see why the coup took place. They citizens of Burkina Faso 🇧🇫 are satisfied and happy with the coup. End to bad and corrupt government.

— Momanie 🇨🇱 (@UncleEdide) January 24, 2022
🇧🇫#BurkinaFaso
Hundreds of people supporting the military putsch demonstrated Tuesday in #Ouagadougou. Messages hostile to #France, support for #Mali for some, appeal to #Russia for others. Report in the Place de la Nation.@France24_en @FRANCE24 @EyeOnAfricaF24 pic.twitter.com/zQqFad4GYA

— Kalidou SY (@Kalidoo) January 26, 2022
What is Causing the Recent Coups in West Africa?
Several commentators have pinned the recent upsurge in coups on different factors. Insecurity and corruption have always been at the heart of the West African coups. Interestingly, whenever coups happen, there are always those for and those against it. Some of the factors fueling the rise in coups in West Africa are discussed below.
Weak, self-serving leadership
According to Paul Melly, a consultant fellow at Chatham House's Africa program who studies the Sahel region, each coup has been motivated by specific local circumstances. In Mali, it was the dissatisfaction with former President Ibrahim Boubacar Keita's lack of leadership during a security crisis. Widespread corruption and rigging of parliamentary election results also upset citizens. In Guinea, it was due to Alpha Conde's attempt to change the constitution for a third term.
"But as one coup has succeeded another, this has generated a broader sense of destabilization and soldiers contemplating putsch attempts may increasingly feel empowered to do so," Melly says.
However, this week's coup was unique in that it occurred "at a period of heightened terrorist assaults," according to Mvemba Phezo Dizolele, director of the Africa Program at the Center for Strategic and International Studies. Last November, 53 persons died in a single attack, including 49 military police officers.
The rise in terrorism in West Africa, according to Dizolele and other observers, may be traced back to Muammar Gaddafi's assassination in Libya in 2011. That, and what is now regarded as a failed Arab Spring in North Africa and the Middle East, led to a migration of terror-affiliated groups towards Niger, Chad, and Mali, spreading frequent attacks and strengthening militant insurgencies across the sub-region.
French over-bearing influence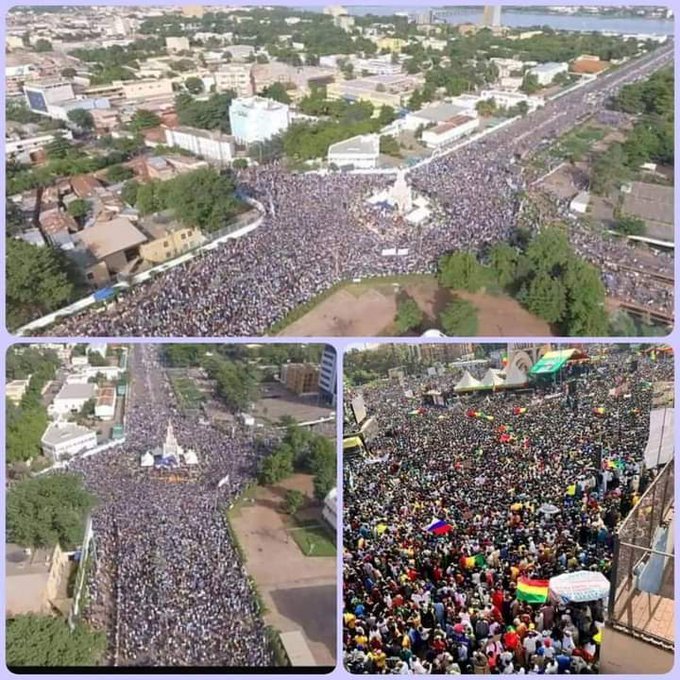 Needless to say, the relationship between France and its former African colonies has been that of an unfulfilled dream of independence. "60 years on, francophone countries in Africa still do not have true independence and freedom from France," says Nathalie Yamb, adviser to Ivory Coast's Freedom and Democracy Party (LIDER).
Under the Francafrique policy drafted under President Charles de Gaulle in 1962, African presidents promised French corporations access to critical mineral resources such as diamonds, ores, uranium, gas, and oil in exchange for military protection against attempted coups, and huge kickbacks. As a result, France has a strong presence on the continent, with over 1,100 firms and 2,100 subsidiaries. In addition, France maintains a right of first refusal on all-natural resources and preferential access to government contracts.
In addition, France maintains a significant military presence in Africa. It is in charge of the Barkhane operation in the Sahel against Islamist extremists which involves roughly 5,100 soldiers. According to the New York Times, nearly half of France's 12,000 peacekeeping troops were in Africa in 2007.
These forces have both military and advisory capabilities, as well as the ability to help and stabilize the respective countries' regimes. Essentially, the military and political destinies of these nations remain tied, in a mother-to-placenta-like arrangement, to France's.
Time for ECOWAS to back them. France particularly has stole enough in Africa. From Mali to Ivory coast same tales. Enough! https://t.co/48ABq3W6jp

— Okey Ugwu (@Okeydegeneral) January 26, 2022
These political and economic will-aways have left the young citizens upset. According to many, especially in the military rank and file of Francophone nations, independence from France is not complete.
Is ECOWAS Doing Enough to Stem the Surge of West African Coups?
Each coup has been criticized by the Economic Community of West African States (ECOWAS), which has imposed harsh sanctions on Mali because of the postponement of elections that were supposed to take place this year. Sanctions "would have a significant economic impact and damage private sector companies," according to Melly, though Burkina Faso could escape them if its new rulers agree on and stick to a timetable for resuming constitutional rule with the regional organization.
ECOWAS remains under fire for taking a reactive approach to democracy and the rule of law in its region. Many believe this approach may need to change if the wave of coups is to be stopped. "Organizations like ECOWAS are quick to react during military coups but they do not react to the failure of governance across the region," Dizolele said.
"We've seen constitutional coups, where civilian leaders in power tamper with the constitution to stay longer while not really responding to the needs of the population. So there's a serious need for reframing the way international institutions engage countries in the region."
Will the West African Coups Bring About Change?
Several photos have permeated the internet showing Burkinabe citizens celebrating on the streets of Ouagadougou. They remain upbeat about the chance of rooting out French neo-colonialism in the nation. Similar protests are rife on the streets of Bamako and Timbuktu, Mali, where many demands that the military junta severs all ties to France.
The pertinent question, though, remains if West Africans will drive out the French like the Vietnamese and the Algerians did. Will the military governments also succeed in re-shaping the economic destinies of these nations? Only time will tell.
Conclusion
With the instability in the Sahel region, the political situation in Francophone countries is reaching a tipping point. Will the French bow to populist pressure and vacate these nations? Will the coups bring much-needed change? Can African francophone nations now begin their path to true independence? Is France really the problem or the greed and power-clingy nature of some African politicians?
There are so many questions begging for answers. Lend your voice to this discussion and tell us what you think.