China Raids Zimbabwe Coal And 1 Key Natural Resource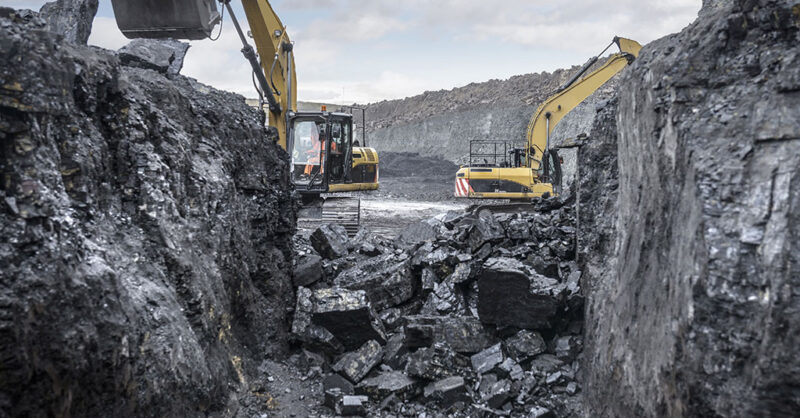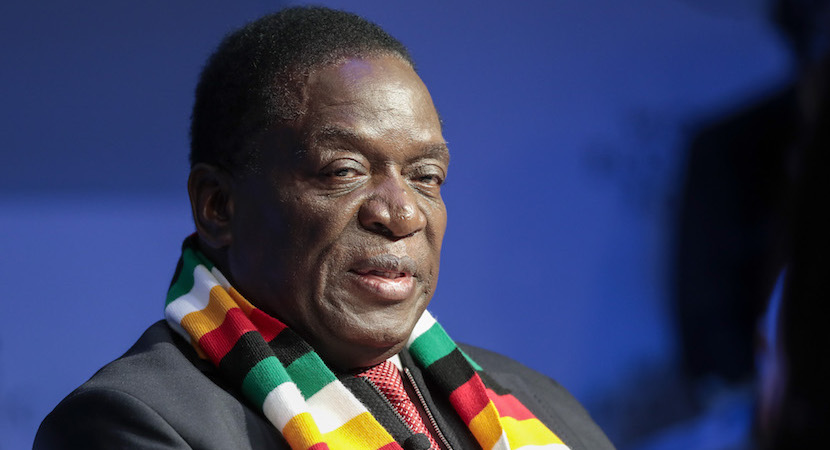 The Russia-Ukraine war has led to soaring energy prices across the globe. China's quest for an alternative energy supply has led them to Zimbabwe coal. On Wednesday 2 November 2022, Zimbabwe shipped 20,000 tons of coal to China—the first of its kind in the country.
The coal left the Mozambican port of Beira and its destination is a customer in the cement industry in China as explained by the chairman of the Zimbabwe Coal Producers Association, Linos Masimura during an interview.
ALSO READ: Scientists Unearth Africa's Oldest Dinosaur Mbiresaurus raathi</em> In Zimbabwe
It was revealed that this was a test run with the potential of more exports if everything goes well. Masimura said "other orders may likely pull through," without offering further explanations.
China's COVID Zero policy has led to shutdowns whenever the government discovers COVID-19 clusters. China is currently the only country in the world still enforcing lockdowns to control COVID-19. However, there are signs that the country may be on the verge of opening up for business.
Also, China has constructed myriads of coal-powered power plants over concerns about the energy supply crunch around the globe. Hitherto, Zimbabwe has reserved coal production for domestic electricity generation.
However, it started to ship coal abroad in 2021 after a dip in demand from the Hwange power plant. Masimura said other European companies have declared interest in Zimbabwe coal but that the current demands are coming from "third parties who are mostly south African based".
Zimbabwe coal consumption
Zimbabwe produces 2.9 million tons of coal and ranks 37th in the world, according to Worldometers. In December 2021, that number jumped to 3.3 million tons. It is estimated that the Southern African country has 553.3 million tons of coal reserves which ranks it 38th in the world.
ALSO READ: Religion And Poverty: Zimbabwe Mothers Shun Religion To Save Their Children
Despite its huge coal deposits, 2016 data showed that the country still recorded a deficit of 412,318 and often have to import to make up for the shortfall. The same data showed that Zimbabwe's coal export was just 47,903 tons.
Unexplored Zimbabwe 'power gold'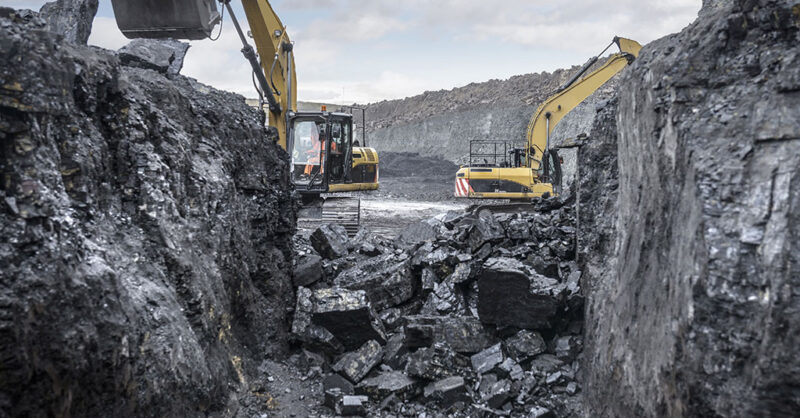 The Chinese are not only after Zimbabwe coal. The Asian electric vehicle battery giant is also turning to Zimbabwe for its massive unexplored lithium deposits. As the world transitions to cleaner energy, the demand for electric vehicles has spiked since 2021. More electric vehicles on the road mean more demand for lithium.
Lithium is one of the key components for making EV batteries. Therefore, Chinese investors and miners are tightening their grip on lithium resources in South America and Africa. Since 2020, Chinese miners have been targeting Zimbabwe which it believes has a huge deposit of lithium. It is not surprising that Elon Musk, the Tesla CEO called lithium 'new oil' in one of his tweets.
Earlier in February 2022, the state-owned China Non-ferrous Metal Mining Group declared its intention to purchase the lithium project in Zimbabwe. Consequently, a subsidiary of the group, Sinomine Resource Group paid $180 million for a majority (74%) stake in Bikita Mineral.
While Bikita Mine started in 1911 with a focus on tin mining, it started mining lithium in 1953. According to the British Geological Survey, Bikita was the only African mine producing lithium. However, it is yet to channel that production into the battery supply chain.
A long list of Chinese investments in Zimbabwe mines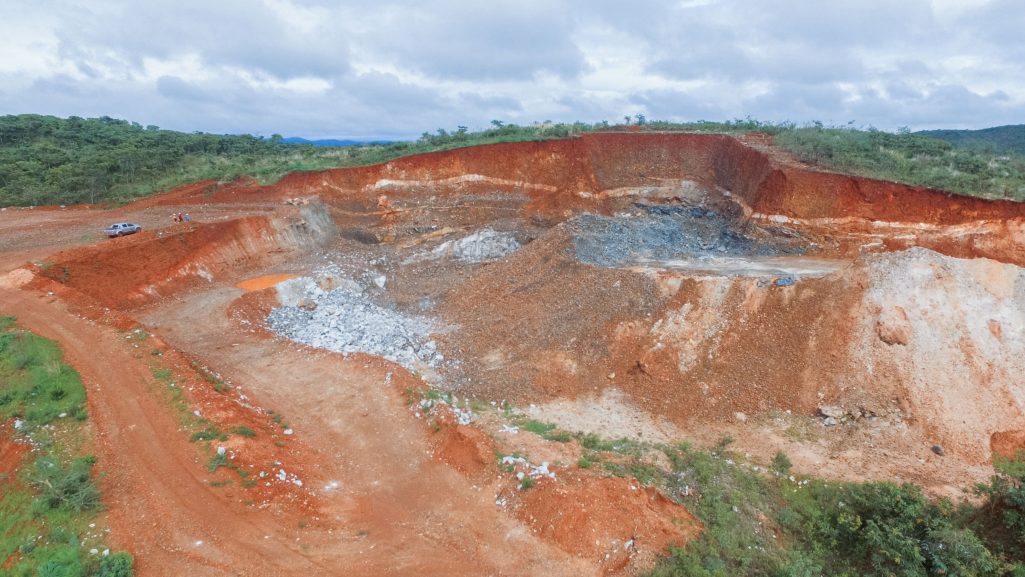 In the past 24 months, Zimbabwe has seen a flurry of Chinese investments in different mines across the country. In December 2021, Huayou which is one of the largest producers of cobalt across the globe acquired the Arcadia hard-rock lithium mine for $422 million.
The Arcadia project is found 38 kilometers east of Harare and is considered one of the largest hard rock lithium resources in the world. The company plans to start production next year.
In a similar move, Chengxin Lithium Group paid $77 million to purchase a stake in the Sabi Star lithium-tantalum mine project located in Buhera. The region is believed to be largely unexplored.
ALSO READ: This Is Why Zimbabwe Government Wants To Make Sunflower Farming Compulsory For All Farmers
So far, Chengxin Lithium Group has invested $22 million in civil works, feasibility studies, and exploration. It is estimated that by the time the company starts production it would have spent $130 million.
Another Chinese company Shenzhen Stock Exchange-listed Suzhou TA&A Ultra Clean Technology acquired $15.7 million worth of shares from Premier African Minerals. The Zimbabwe-focused miner is working on the Zulu resources close to Bulawayo.
Cautious optimism
While it may seem like exciting news that Zimbabwe is now exporting coal to China, there are a few words of caution on the deal. Firstly, developed worlds are urging African countries to cut down on the burning of fossil fuels to fight global warming, so, why is China building more coal plants?
Also, neighboring South Africa is suffering from an energy crisis that has led to the rationing of electricity. Why are the coals not shipped to South Africa instead of China?
While many African countries are in financial crisis and desperately need foreign investment to drive infrastructural growth and pay off debt, they should also avoid falling into the energy trap that has forced some European nations to make a U-turn on fossil fuel.
Rather than cheaply trading their raw minerals, African governments should work on ways of harnessing the minerals into useful products. The current trend is for African countries to sell their raw minerals and then import finished products made from those minerals at a higher price.
Unless Africa turns that trend to exporting finished products, they will never be in control of the price of their ram minerals and will continue to have economies that depend on foreign policies.
Join African Vibes Community for more positive African news, exciting tips, and discussions.