Beginner's Practical Guide On Applying Eyelashes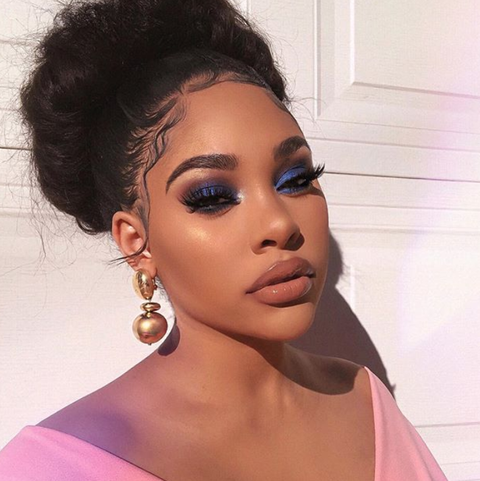 From time immemorial, different cultures have had different styles of beauty. Make-up has been around for thousands of years. The earliest cosmetics record was in the 1st Egyptian Dynasty (c.3100-2907 BC). Egyptian women used a dark green color under the eyelids. They also blackened their lashes and upper eyelid with kohl. Over time, beauty has evolved to include fake eyelashes.
What are Fake Eyelashes?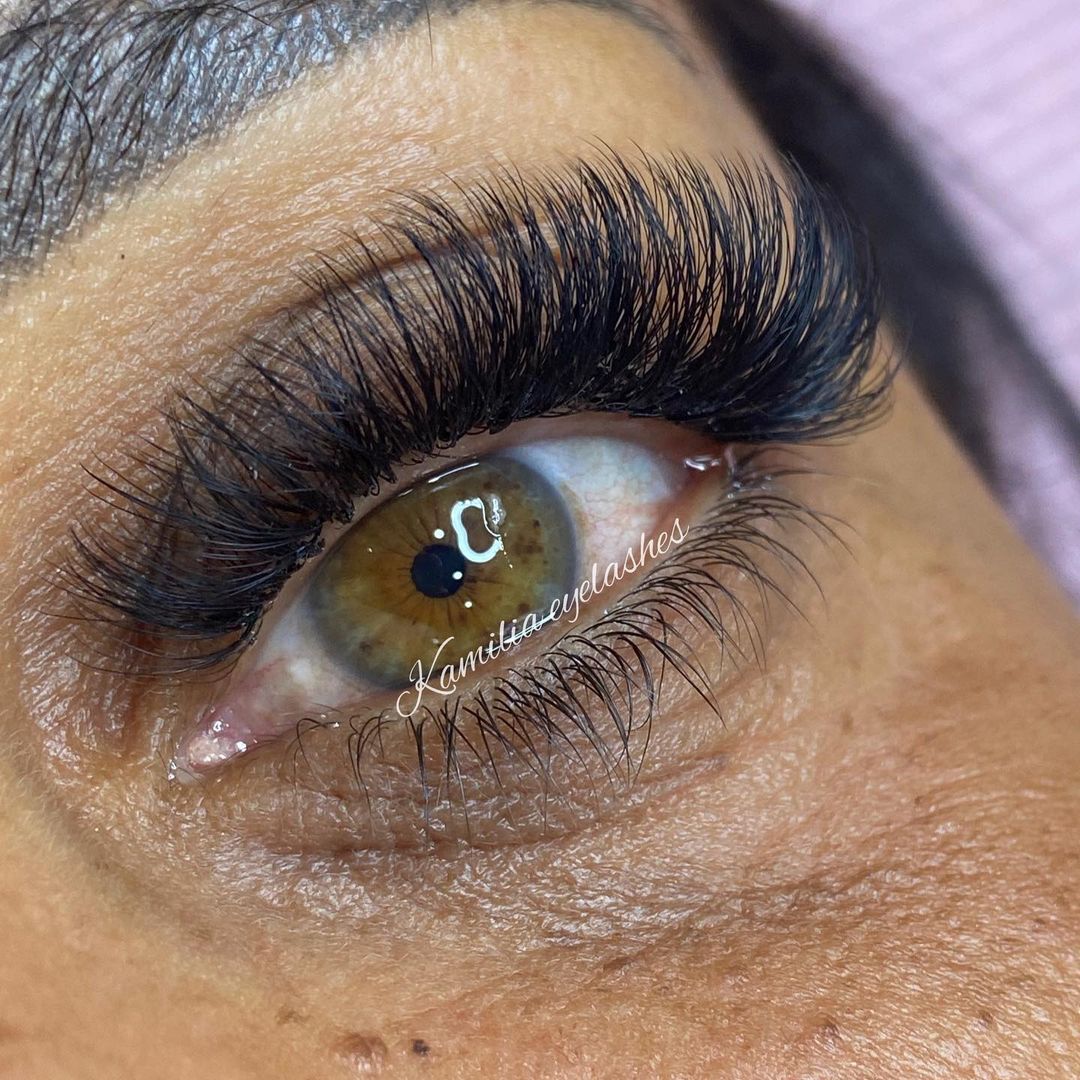 Fake eyelashes are extensions added to eyelashes. The purpose behind this is to enhance the lashes' length, thickness, and curl. The extensions are made from materials such as silk, mink, horse, human or synthetic hair.
Origin of Fake Eyelashes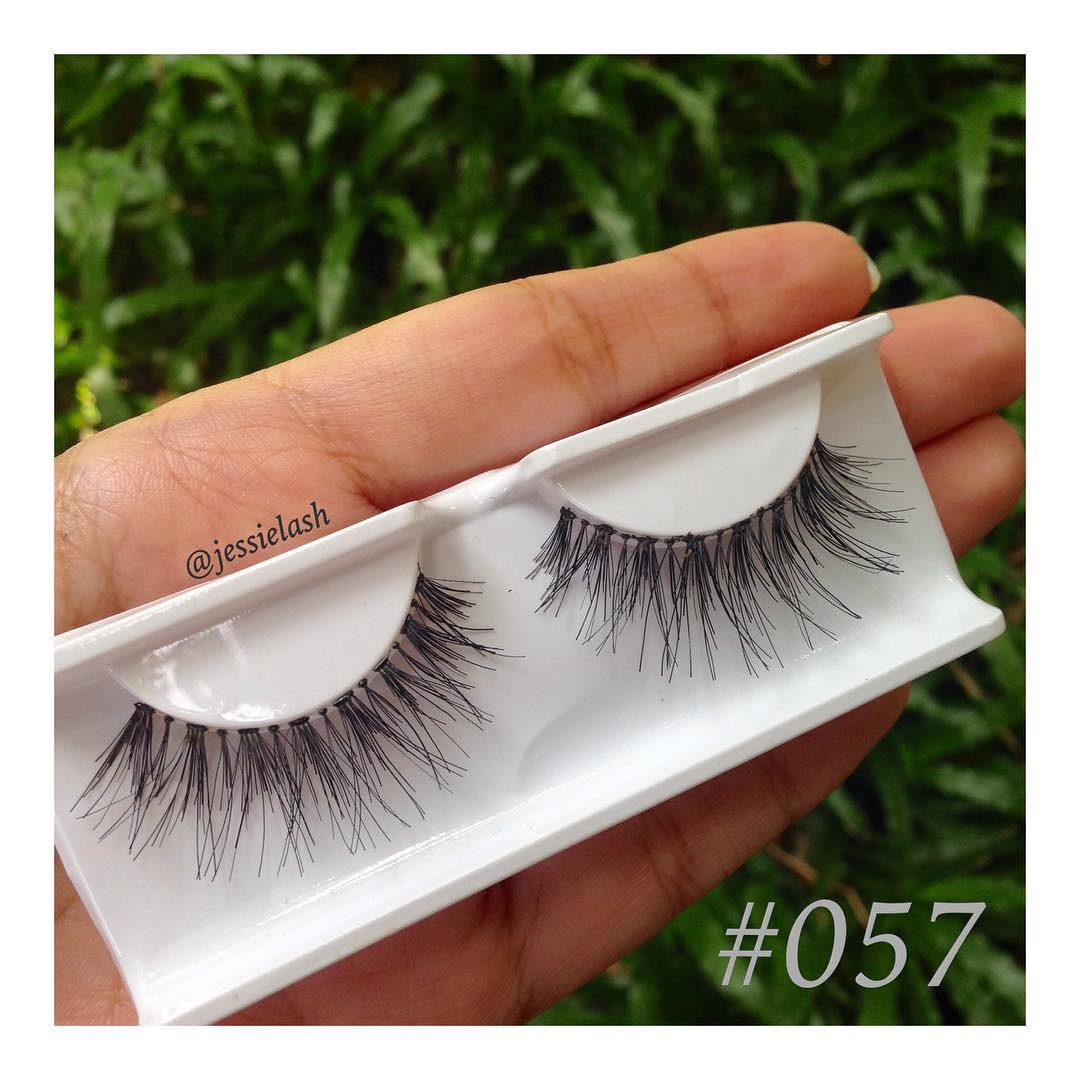 Throughout history, long eyelashes have been fashionable. As you grow older, the eyelashes become shorter. Pliny, the Elder from Ancient Rome, considered them a symbol of sexual purity. He claimed that those with no eyelashes were engaging in too much sex. It was, therefore, crucial for women to have long eyelashes to prove they were pure. Of course, Pliny the Elder was wrong, but Roman women loved long eyelashes as we do today.
This obsession with long eyelashes led to painful treatments. In the late 19th century, women would transplant hair from their heads to their eyelids. There has been some confusion about who invented the first fake eyelashes. In 1911, a Canadian called Anna Taylor patented artificial eyelashes. She used a crescent-shaped fabric with tiny hairs implanted on it. In 1915, a hairdresser named Karl Nessler set up a hair salon in New York. He sold eyelash services and promoted false eyelashes as protection against the harsh electric lights.
False eyelashes became more common as a beauty enhancement in 1916. D. W. Griffith decided that the lead actress in the film "Intolerance" needed to have long eyelashes. Griffith asked his wigmaker to glue fake eyelashes on the actress Seena Owen using spirit glue. She looked good on screen. However, the procedure made her eyes swell almost shut.
In the 1920s, most people were still doubtful about extension lashes. By 1930, Vogue Magazine had more ads with models wearing more artful eyelashes. Some of the lashes had platinum beads or gold. From the year 2000 till today, false eyelashes remain part of fashion trends. The lashes are readily available, safe and anyone can fix them without going to a salon.
Materials Used to Make Fake Eyelashes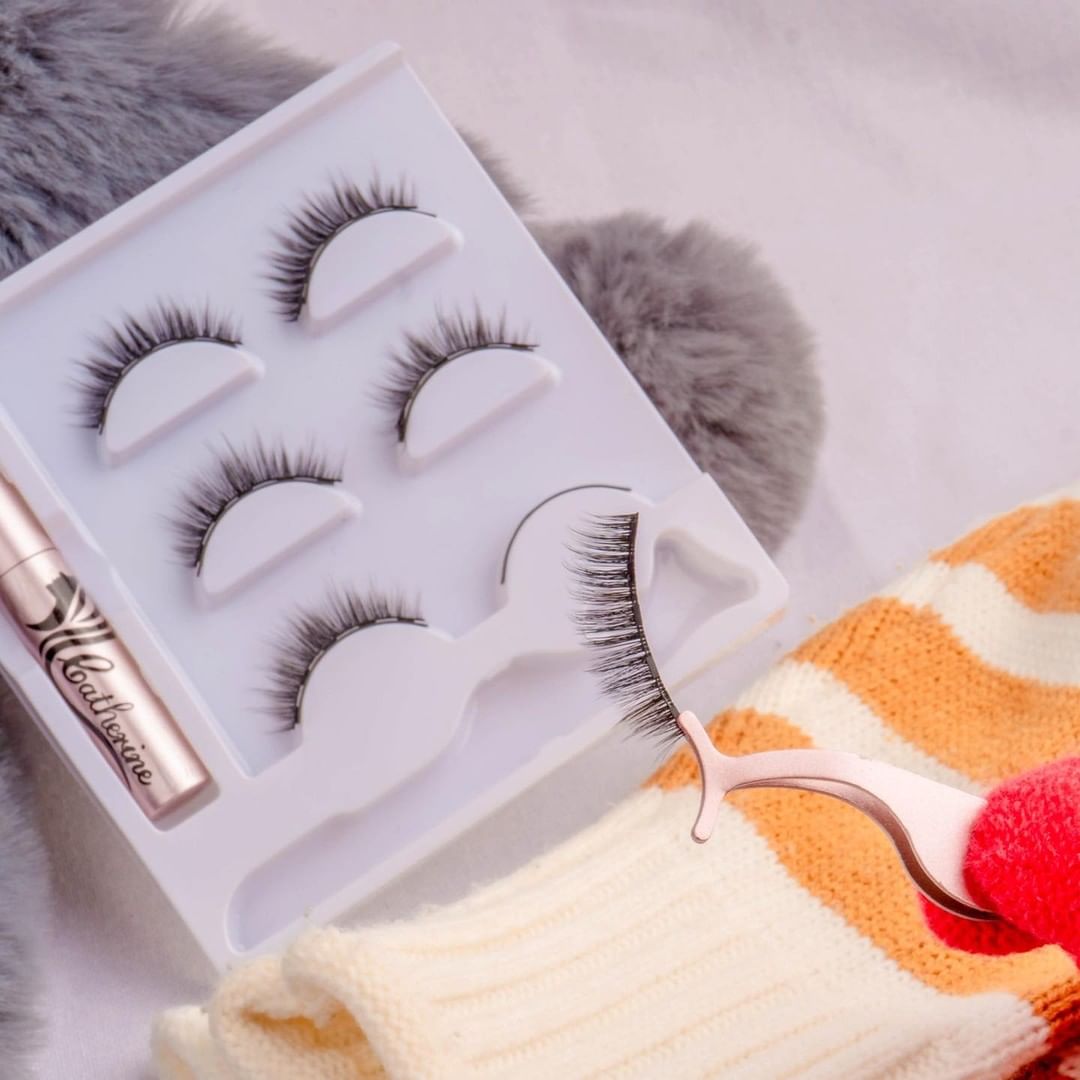 There are four main types of Fake eyelashes. The categorization is mostly based on the material used for the production.
Synthetic Fake Eyelash
Synthetic eyelashes are made from plastic fiber or PBT (Polybutylene Terephthalate). This fiber is a type of heated polyester that is molded into different lash shapes. These lashes are thicker than natural eyelashes. They are pretty heavy on the eye because of the stiff band. These lashes are for single use and cannot be reused. These PBT lashes are uncomfortable and can get elicit allergic reactions.
Human Hair Fake Eyelash
The human hair eyelash is made from natural human hair and with a clear band. The comfort level is better than the plastic ones. Most people prefer buying human hair lashes as they are cheaper and readily available.
Silk Fake Eyelash

As the name suggests, fake silk eyelashes are made from silk. They are famous for being very comfortable and natural-looking. As the lashes are made of fabric, they have a shiny black look that looks natural.
 Mink Fake Eyelash
Mink eyelashes are made from the fur taken from a mink's tail. These eyelashes are the most luxurious. They are handmade to fit your natural eyelashes. They are delicate and soft, making them the best on the list. Applying and removing these lashes is more straightforward than all the others. The issue with mink lashes is they come from animals. You can never be sure whether the animals were harmed.
Step-by-Step Guide on How to Wear Fake Eyelash
It is easy to apply false eyelashes. However, you need a few tries to get it right. If this is your first time, we will walk you through the entire process.
STEP 1: Identify Eye Type
Identify your eyes type, whether hooded, deep-set, prominent, or downturned. Eyelashes are available in different varieties, such as individual lashes, full strips, or three-quarter pieces. Full strips are easier to apply and take a shorter time to apply compared to individual lashes.
STEP 2: Know How to Unbox the Fake EyeLash
As a beginner, it is hard to tell which side of the lash is left or right. It would be best to figure out which side is left and right before you unbox the lashes. This is crucial because you need to know which side is left or right when trimming them. Not properly removing the fake eyelashes from their box make them lose shape and become difficult to apply. Use tweezers to pull the eyelashes from their outer corner to prevent damaging them.
STEP 3: Measure and Trim
Measure the lashes to fit your eye size. The fake eyelashes come as one size fits all eye sizes. Measurement begins from your inner eye corner to the outer eye corner. Once you measure the lashes, trim them from the outer corner.
STEP 4: Identify a Quality Adhesive
You need to identify a suitable adhesive and know how to apply it. There are two adhesives available—black and white. White dries up faster and is easier to apply. The black glue is darker, tougher to apply, and stronger. Some fake eyelashes come with pre-applied adhesive.
STEP 5: Applying the Glue
Apply a thin layer of glue on the lash, starting from one corner to the other. Allow the glue to settle before fixing the lashes.
STEP 5: Applying The Fake Eyelash
Apply some eye make-up. Use a primer and define eyes with some kohl and eyeshadow. However, do not apply eyeliner and mascara. Before applying the lashes, look down and gently place the false eyelashes on the natural eyelashes and press them together. Make sure you put it as close as you can to the natural lash line. Start from the outer corner of your eye. Be careful not to place the lash too close to the tear duct. This makes your eyes look narrow.
STEP 6: Finishing Up
Apply mascara so that the natural and false eyelashes blend. Use a lash curler before you apply mascara to enhance the volume. Fill any empty-looking spots with eyeliner.
The Different Ways of Removing Fake Eyelashes
A vast majority of those that use fake lashes remove them in the wrong way. This is often uncomfortable and may result in bruises. There are five ways to remove fake eyelashes.
Solvent Remover
A solvent remover is a liquid that you apply using a cotton swab to the fake lashes. Some are harsh, with strong chemicals that can irritate your eyes and skin. It is always best not to use them without professional supervision.
Cream Remover
This remover resembles a lotion with its consistency. It's easier to use than a solvent remover.
Gel Remover
A gel remover is thicker than a solvent remover. Most gels have no oil, so they are safe to use on strip lashes.
Oil Based Remover
These removers are oil-based. Some have mineral oil, grapeseed oil, etc., and their consistency is as thick as the cream removers.
Coconut or Olive Oil
Coconut and olive oils are the best natural removers to remove lashes safely. Use these oils if your eyes are sensitive. Always check the ingredients in the remover to see if you are sensitive to any. Use gentle products. If possible, use coconut or olive oil. This protects your delicate eye area and does not irritate your eyes. Stay away from any product with formaldehyde.
Advantages and Disadvantages of Fake Eyelashes
Using fake eyelashes gives your eyes a nice bold look. However, everything has its advantages and disadvantages.
Advantage
The lashes enhance your facial appearance. Your eyes are the first thing people see when they look at you. When you add fake eyelashes, they enhance your eyes. The lashes come in many colors and lengths, so you can choose the ones that you want.
Fake eyelashes are convenient as they usually last a few weeks or months. However, this depends on the type of eyelashes you get. This saves you a lot of time that you spend applying make-up every morning.
Fake eyelashes, also known as falsies, are versatile. You can wear them anywhere and any place. All you need is to apply different mascara colors. Also, you can use lashes of different lengths depending on the occasion—like a Prom or Halloween. You can wear clear mascara for a casual look.
Disadvantages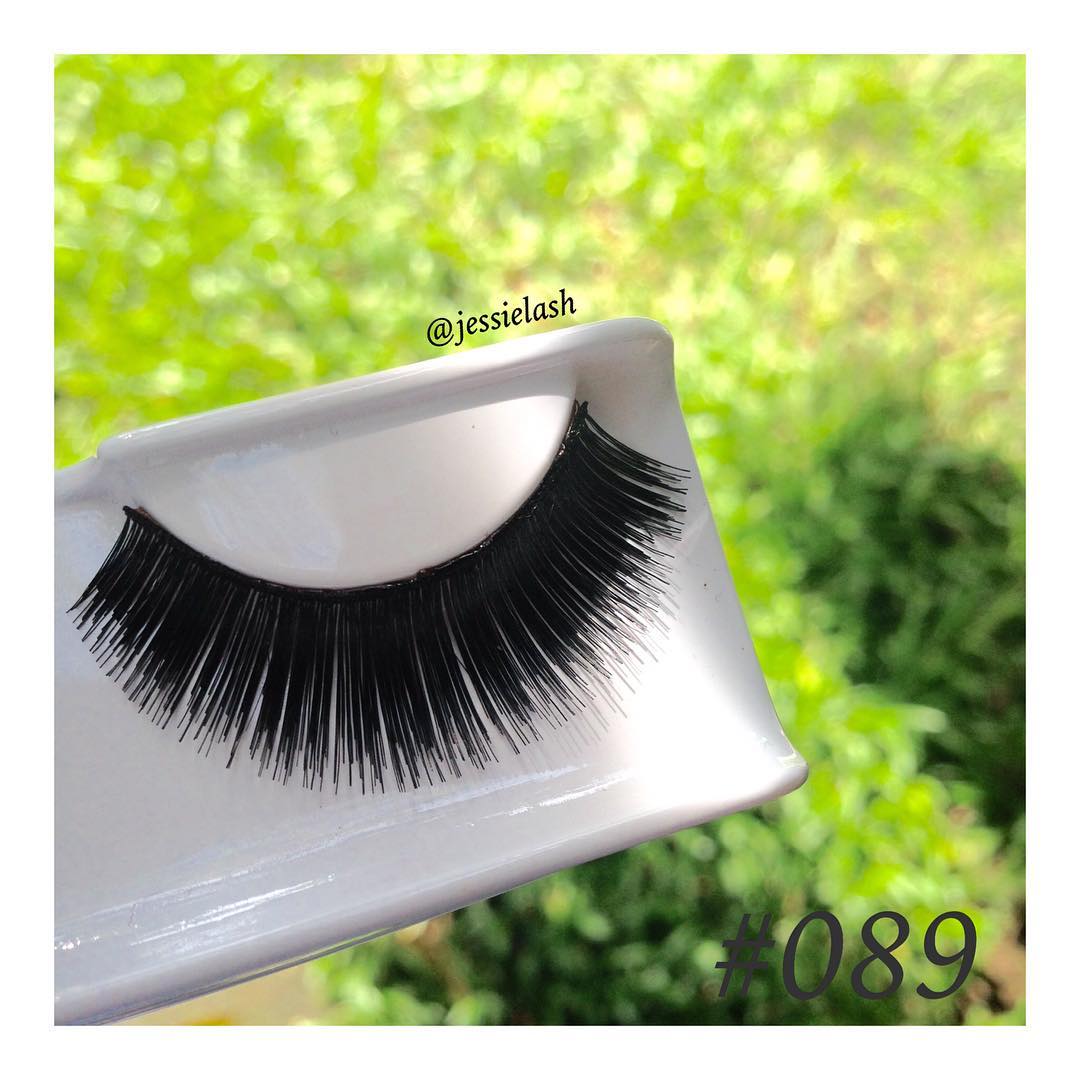 Fake eyelashes take a while to apply. It can take a professional one or two hours to finish applying them, which is uncomfortable. It will take you a beginner a lot longer to get used to doing it.
Fake eyelashes are not a permanent solution to short or thinned-out eyelashes. Going to bed with false eyelashes can cause bacteria to pile up under the glue or eyelash. This can cause nasty eye infections. Wear false eyelashes occasionally to avoid eye injuries as well. Sharing eyelashes or glue can cause infections like eye sties or conjunctivitis.
Fake eyelashes can cause allergic reactions from glue chemicals. Test the glue on the back of your hand or the inside of your wrist. This test should be 24 hours before applying it to your eyes. If it irritates your skin, do not use it.
The false eyelashes trend is not going away any time soon. In fact, the trend and fascination seem stronger among black communities. Hopefully, this post helps every beginner to test their foot in the water. Going to the salon to get your falsies done can be time-consuming and expensive. Thankfully, you can rely on DIY to look good and boost your confidence without burning your pocket.