Amazing 26-Year-Old Ghanaian Neurosurgeon Resident Makes History At The Prestigious Johns Hopkins Hospital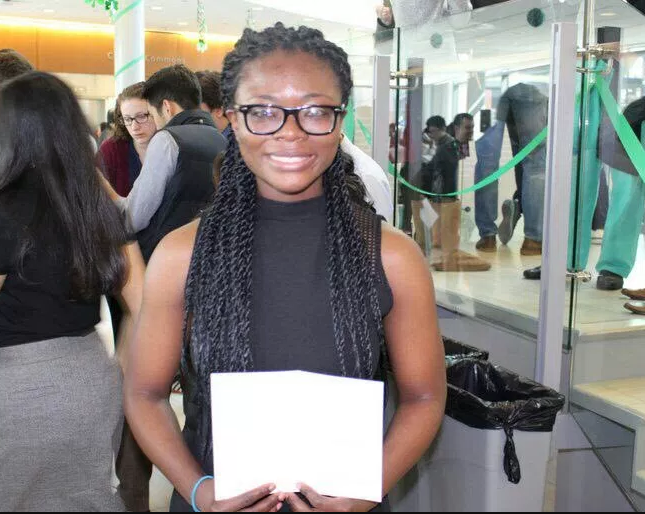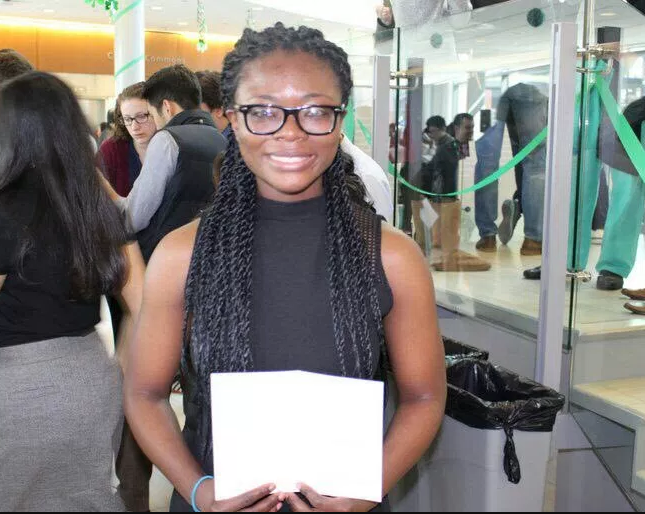 There is that prevailing bias that science is a white man's thing as much as the rosary is the Pope's thing. The pages where the likes of Isaac Newton, Einstein, and the scientific rest reside in the books of history don't have many African names written in them.  Africa is sadly that malnourished of elite scientists, laboratories are almost deserted that one may be tempted to ask: Is it that the African brain lacks sufficiently sophisticated CPU to carry out terabyte (very heavy) scientific thinking?
Well, we have a resounding "No" in the achievements of the 26-year-old Ghanaian Nancy Abu-Bonsrah who has reached the resplendent heights of becoming the unprecedented black female neurosurgeon resident at the globally acclaimed Johns Hopkins Hospital. Such achievement illuminates every black skin with pride. That Africans can still be a bank of brains that the world can come to lend intellectual capital from.
The lovely Nancy Abu-Bonsrah had gone through her training at Johns Hopkins University School of Medicine in Baltimore, Maryland. After that, she honorably ascended to becoming a resident at the hospital. Such sparkling feat enthrones her as the first black woman to be registered in the residency program of the neurosurgical department's residency program which has so far spawned across 30 years.
"What a way to begin the Sabbath! I still haven't processed it yet but this is such an honor and a privilege to join the department at Hopkins to begin this next phase of my career," she rejoiced on Facebook following her groundbreaking selection.
Nancy Abu-Bonsrah has generated ripples all over the world for her meritorious achievements parting thousands of African lips into sprawling smiles. She surely had embalmed her name in history never to be rotted by time; to be remembered by all posterity for her magnanimous achievement. For that, she almost drowned in an overflowing ocean of congratulatory messages on social media.
"I want to be remembered for serving my community, whether it is through providing quality surgical care or helping mentor the next generation of surgeons. Unique thing: Everything is special about the match. It will be a dream come true," she beamed in the John Hopkins medical news release.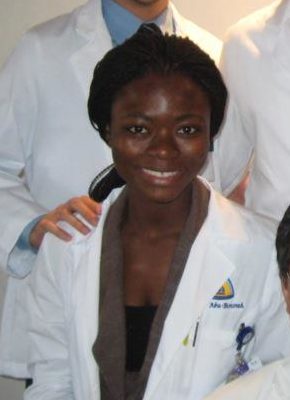 Tracing our adorable Nancy Abu-Bonsrah back to her family roots, we see that she is the first physician in her family leaving Ghana at just 15 to plough her medical career. Although she has a paternal inspiration from her like-color Ben Carson who sent the world reeling in admiration when he became the youngest physician in all history to head a major division at the prestigious Johns Hopkins Hospital; where Ben Carson sits as the well deserved Director of Pediatric Neurosurgery.
ALSO READ: Two Young South African Female Scientists Compete At Karademir Science Energy Engineering Fair
The happier side is that Nancy Abu-Bonsrah is not planning to ostracise Africans from her dignified services as she plans to judiciously distribute her brains to the remotest crevices of Africa dishing out her delicious surgical expertise in building well lasting medical infrastructure even in Ghana. There is a lot of work to do. And it's probably necessary to start the simplest things like medical coatings (learn more about orion coatings) as not all medical equipment is safe for patients now. "I am very much interested in providing medical care in under-served settings, specifically surgical care. I hope to be able to go back to Ghana over the course of my career to help in building sustainable surgical infrastructure," she added.
This is another African that tells the world that true brains have no colour, white and black can think the same positively!