Sudan Criminalizes Female Genital Mutilation But It May Be Too Early To Celebrate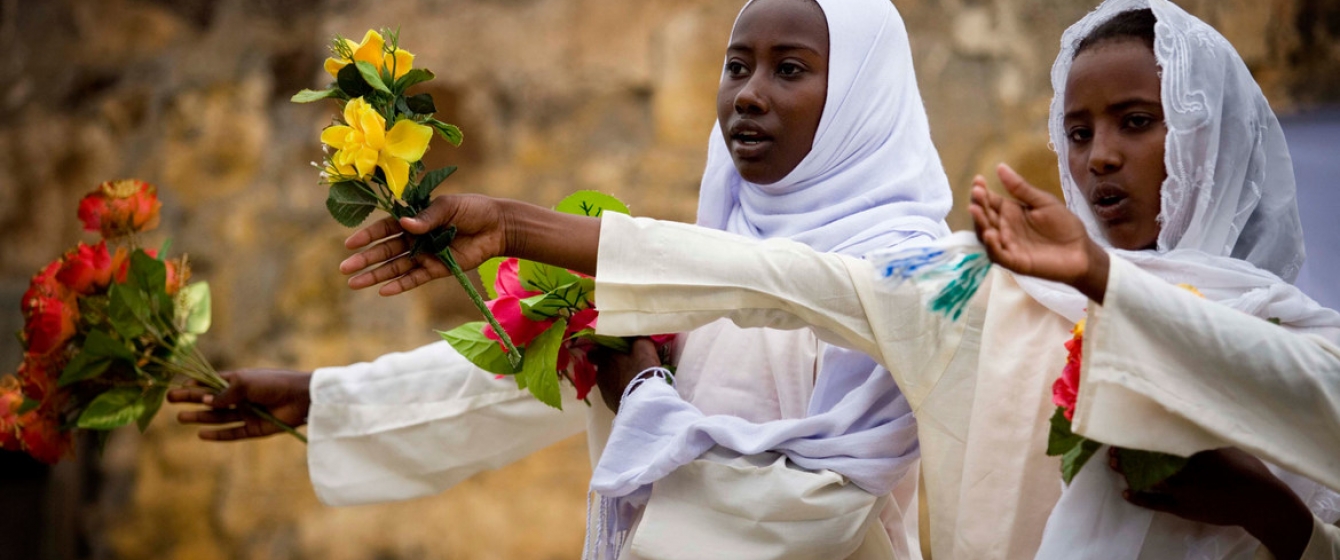 The United Nations says about nine in ten Sudanese women between 15 and 49 years have undergone one form of female genital mutilation. This represents about 88% of the Sudanese female population. This practice often leads to various psychological or physical health disturbances. However, that practice may be nearing its extinction in the country.
On April 22, 2020, Sudan's transitional government approved a draft law criminalizing female genital mutilation. Consequently, the practice, whether inside a medical establishment or elsewhere, attracts 3 years in jail and a fine. Sudan's foreign affairs ministry called it "an important positive development". The amendment is part of Sudan's pledge to international human rights pacts. Hailing the new law Flavia Mwangovya, an activist and part of a non-governmental organization, Equity Now, said,
"There is so much that women's groups are pushing for and the criminalization of FGM is something to celebrate as an important step on the road to gender equality. We look forward to seeing many more positive advances in women's legal rights in Sudan."
Female genital mutilation is practiced in at least 27 African countries, the Middle East, and parts of Asia. It is estimated that 200 women and girls across the globe have undergone FGM. The practice involves the partial or total removal of external female genitalia.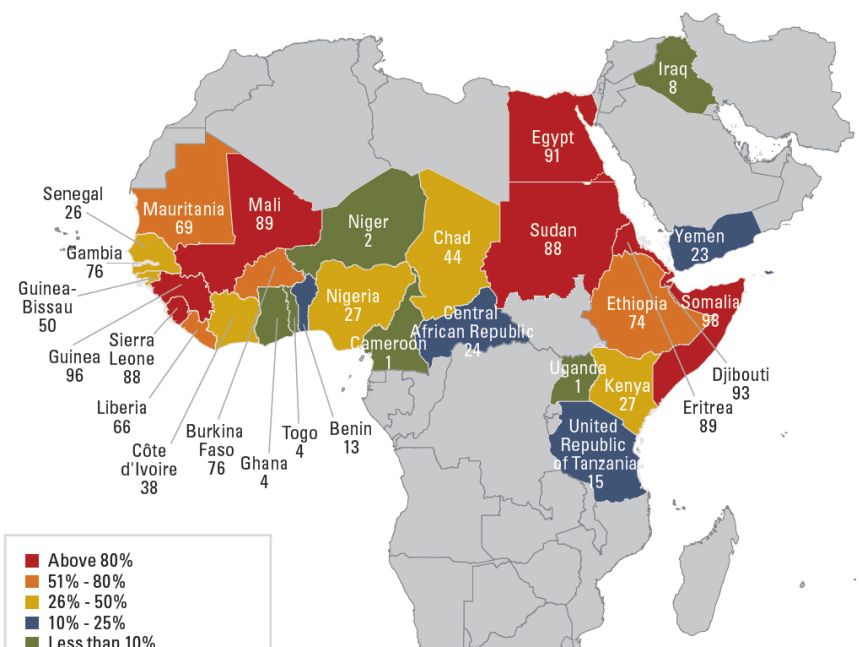 Total end to female genital mutilation is still a steep hill
The new law has attracted accolades locally and internationally. The U.S. Commission on International Religious Freedom (USCIRF) is one of the bodies that praised the law. The commission is also urging the Sudanese government to raise public awareness on its implementation. In a reactionary statement, USCIRF Commissioner, Anurima Bhargava said,
"Female genital mutilation is a dehumanizing form of sexual violence that is deeply rooted in religion, tradition, and culture. Outlawing FGM is an important step to protect the health and dignity of Sudanese women and girls."
Making laws in Africa is easy but implementing them is often difficult. Before now, there was a ban on female genital mutilation in some Sudanese states. There were widely ignored. Also, there have been previous attempts to ban FGM across the nation. However, the recommendation was rejected by parliaments under Omar al-Bashir. Expressing concern about the implementation of the law, Faiza Mohamed, the African regional director for Equity Now said,
"FGM prevalence in Sudan is one of the highest globally. It is now time to use punitive measures to ensure girls are protected from this torturous practice. Having a law against FGM acts as an important deterrent. However, Sudan may face challenges in enforcing legislation. People who still believe in the practice might not report cases or act to stop FGM when they know it is happening."
Mwangovya shares similar fears about the effectiveness of the law. She said,
"The law alone is not sufficient to end FGM in Sudan, where the practice is rooted in gender inequality and deeply embedded in culture and social norms – as it is in other countries where FGM occurs."
Other forms of violence against Sudanese women
Inasmuch as female genital mutilation is a serious source of concern in Sudan, it is not the online crime against the female gender in the country. Sudanese women are usually at the forefront of change initiates. In April 2019, they played a strong role in the movement that toppled Mr. al-Bashir. Yet, the law fails to protect them.
Sudanese women face a barrage of threats including rape, domestic violence, and child marriage. In Sudan, marital rape and child marriages are not criminalized. Wafa Adam Mahmood, a staff with Siha, an NGO in Khartoum said,
"It is important to think about forced marriage, which is more serious and also a protection issue for women and girls in Sudan."
Further complicating the problem is the fact that most women in Sudan don't know their rights. This ignorance of the law makes manipulating Sudanese women easy. There are fears that officials who believe in female genital mutilation practice may not uphold the law. Also, communities may resort to secret practice to avoid detection. Speaking with VOA, Mahasin Dahab, a Sudanese activist said,
"We only have the law and we don't have a conversation going on. We don't see anything about it on TV, on local news, we don't it on radios. It is extremely sad."