Afrosapeur Spotlight: Here Is One Thing We All Agree On About David Kabamba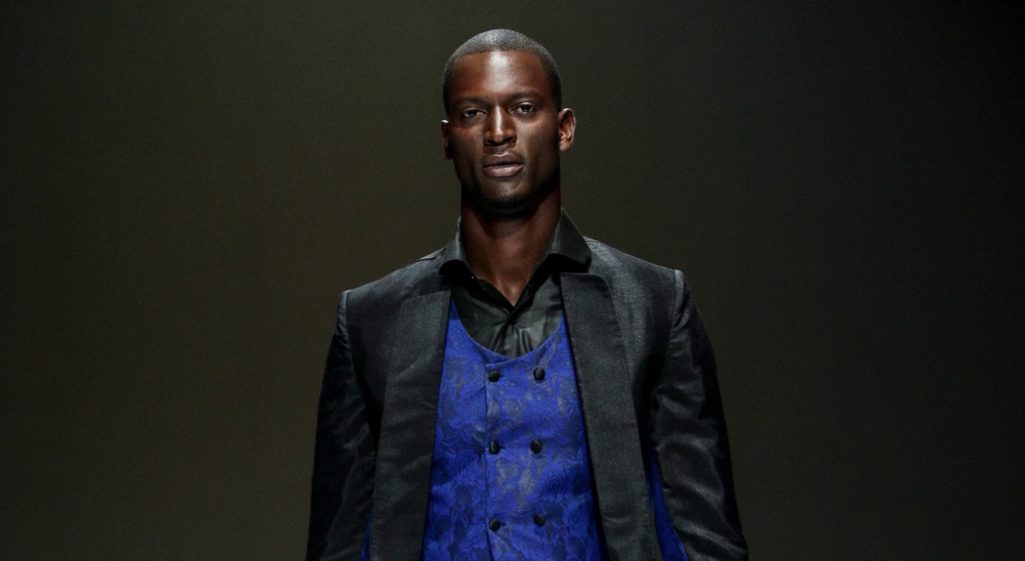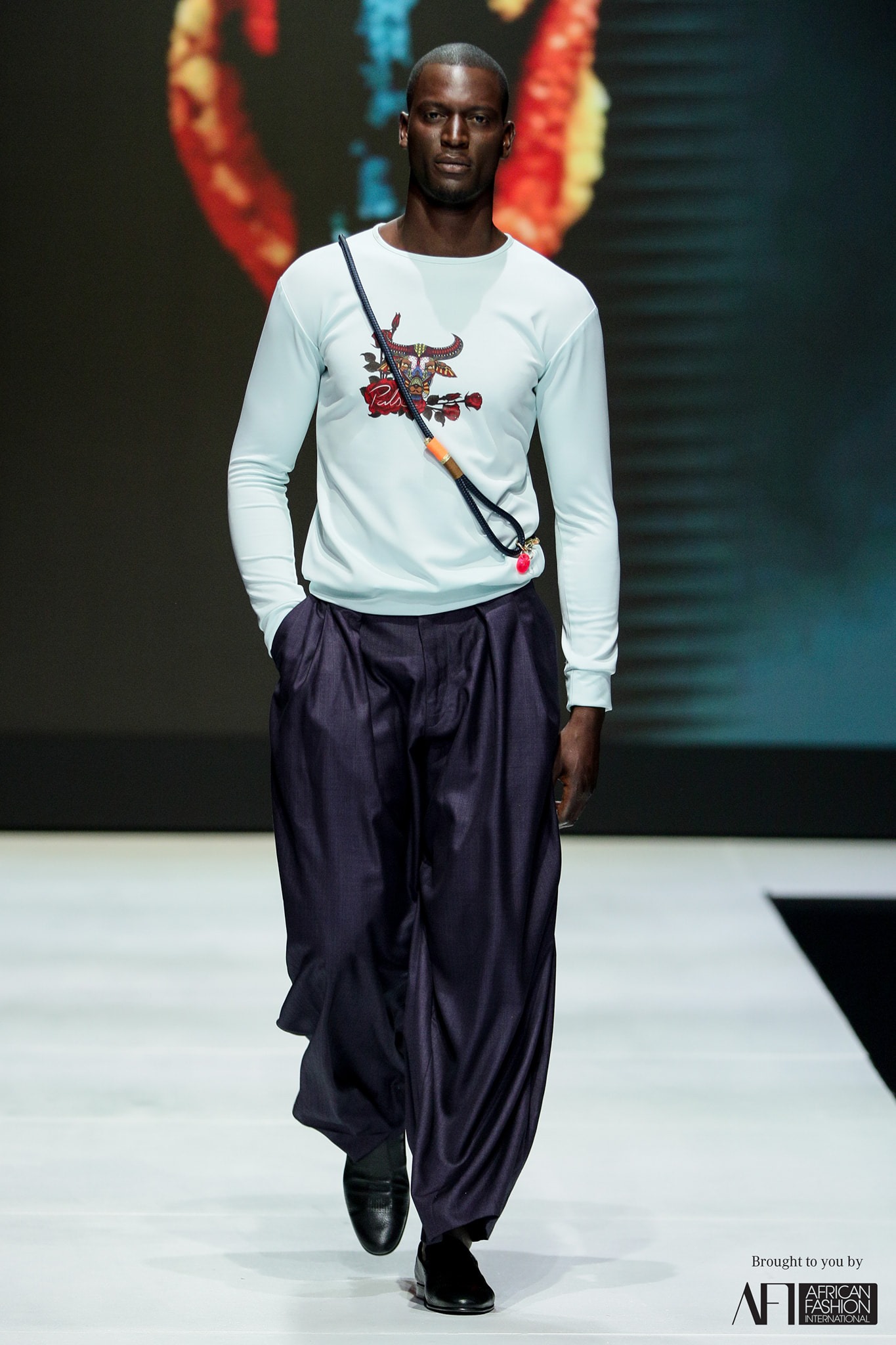 If there is one person that definitely lives up to his name, it is this Congolese model in South Africa. As a 'fisherman' (according to the English translation of his last name) David Kabamba knows how to drag in recognition. He is physically attractive, charismatic, and exudes an uncommon shade of intelligence. When he is not shooting for a new project, Kabamba is teasing followers with paintings from his gallery.
David Kabamba's Childhood
David was born and raised in Kinshasa, Congo, where he lived till the age of 8. His family relocated to South Africa as the Congolese crisis took a turn for the worse. As a new resident in South Africa, David had issues adapting due to his inability to speak English.
This language barrier also made it difficult for him to form relationships. However, over time he took control and decided early who he wanted to be. As his speaking skills improved so did his confidence. On the private end, he shares close ties with immediate members of his family.
Found by Fame at a Bus Stop
In an interview with Afternoon Express in 2016, Kabamba revealed that he started his career in an unlikely situation. He had braced to punch his scout, Kgomotso Sibeko, who had been watching him strangely at the Gandhi bus stop. There, he was offered his first stint working under a partnership between Sibeko and Paledi Segabo. Kabamba has since proceeded to debut at the SA Fashion Week and now blazes the trail in the industry.
David Kabamba's Career Highlights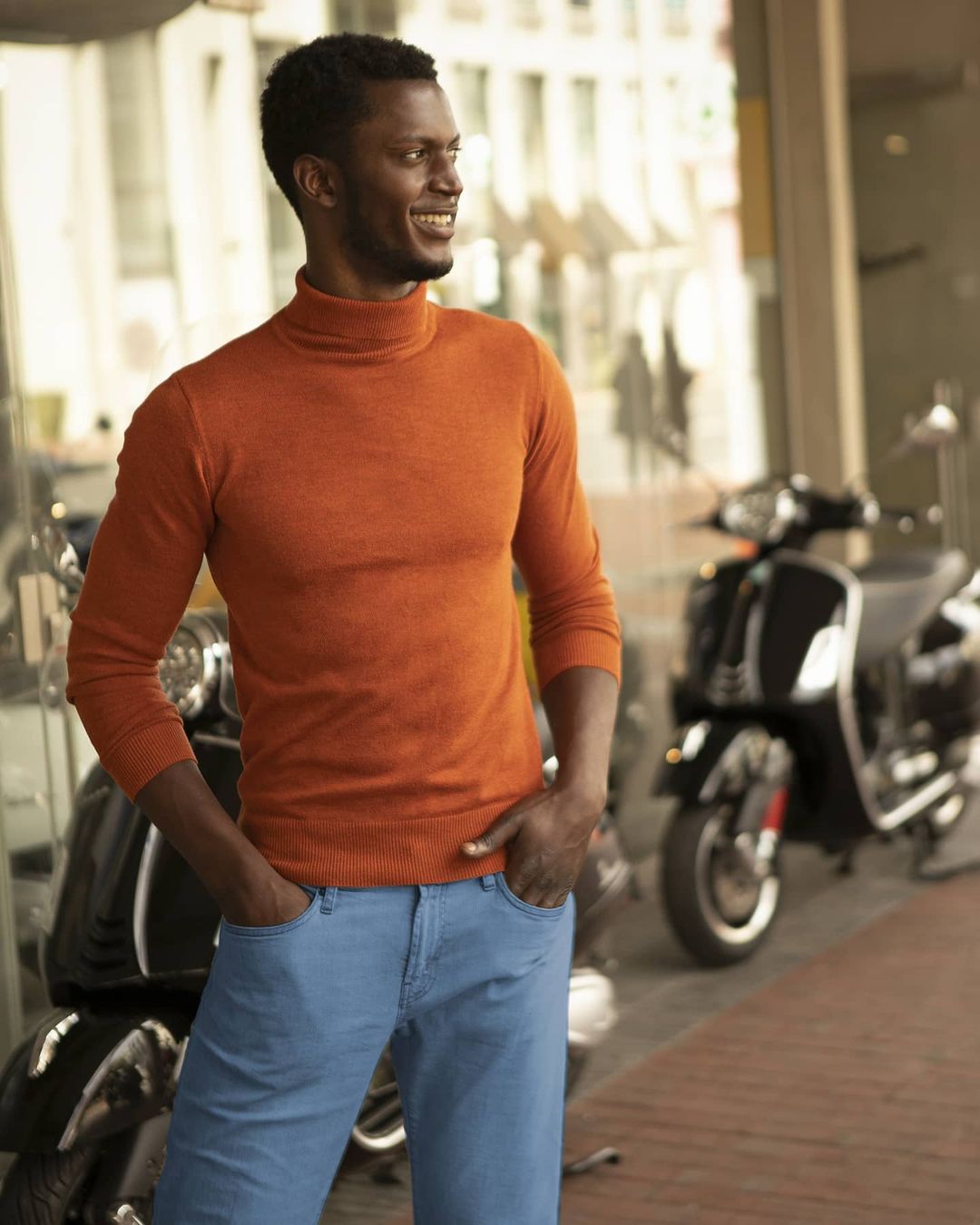 Since his emergence in 2012, David Kabamba has recorded remarkable growth. He has posed on the pages of major fashion magazines and appeared in ads for popular brands. At the African Fashion Award in 2016, he was nominated as the Model of the Year. Similarly, he was on the nomination list in the Sexiest Man category of the Cosmopolitan Magazine. These events have no doubt spurred the model's appeal in the industry and set him up for new stages.
In October 2012, he walked the ramp at the Mercedes Benz Fashion Week for designers Laurence Airline and Projecto Mental. His photo catalog includes features from the House of Ole, Ephymol, David Tlale, Style Joburg, and many others. Kabamba is currently signed at Boss Models who spotted him at a local editorial.
The Impact of Major Fashion Shows on His Career
The South African Fashion Week was created by Lucilla Booyzen in 1997. The show has grown to become South Africa's oldest platforms for participants in the industry to express themselves. At the event, major brands and style enthusiasts come to stake their claim. It is also a means for budding models to attract the attention of potential scouts.
With a powerful structure like this, it is not difficult to see how Kabamba quickly rose to stardom. This also applies to the African Fashion Awards where brands from across the continent walk the stage. Kabamba, speaking on excellence in the fashion industry, said that it takes uniqueness not beauty to stand out.
David Kabamba's Style
David has walked on many ramps. For each of those times, the pictures tell a story. Below are iconic outfits rocked by the model.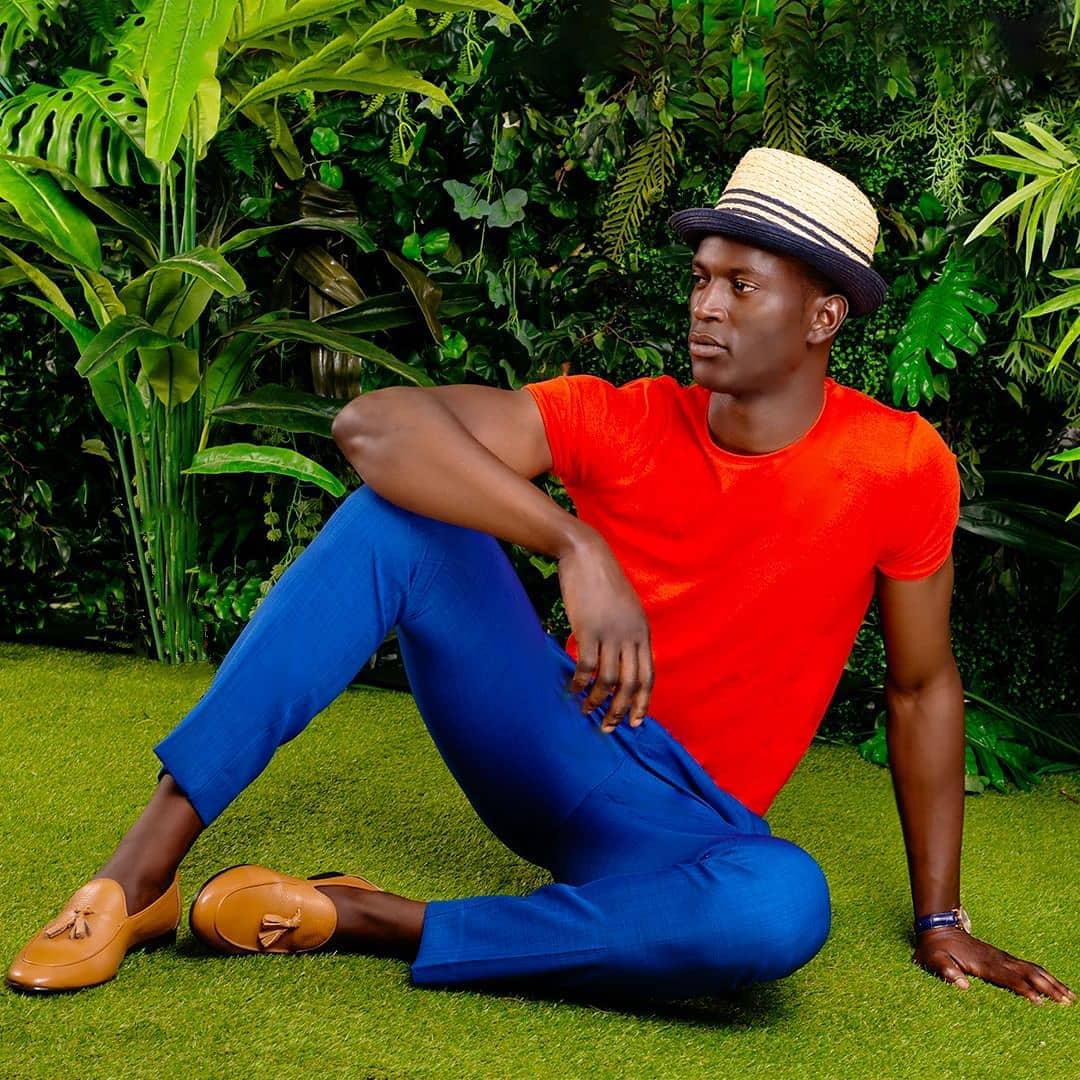 As you will soon observe, David Kabamba's pictures often reflect a serious demeanor. In the above, however, he passes off as relaxed. The blue, red, and brown combination of his informal outfit also pulls the eyes to each one at almost the same time. Kabamba knows about effects and he made one here.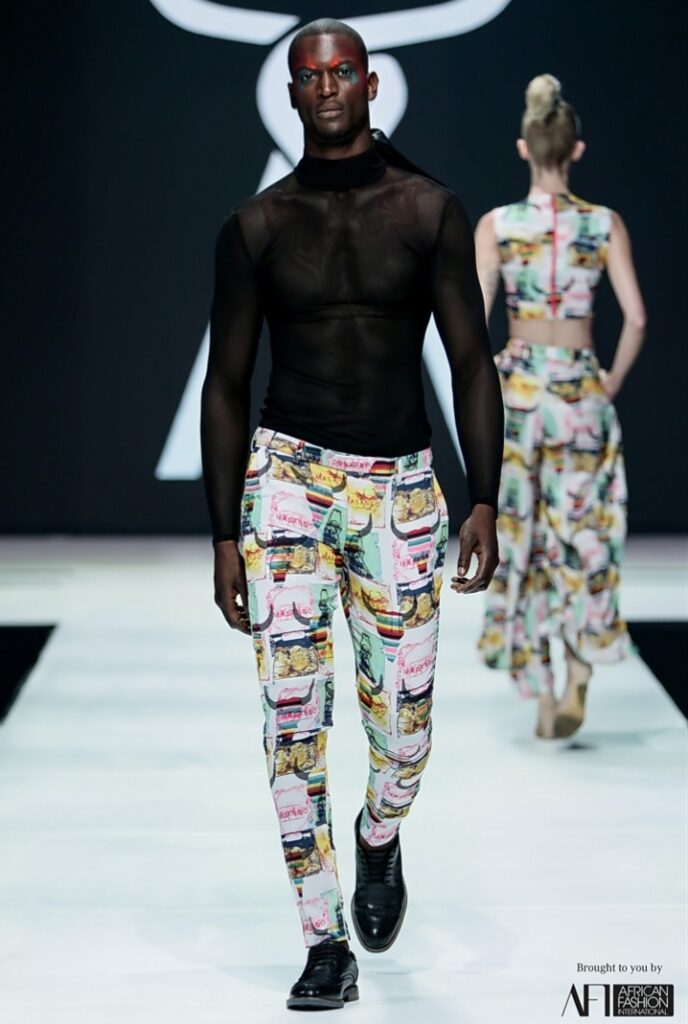 The picture above blends multiple qualities into one person. His transparent black sweats portray a barely concealed strength while the trousers have horned prints with mysterious meanings. However, the pants add light to a dark torso. The model also gets in his element with a confident gaze that draws the looker. With the eye paint, it is not difficult to see the mixed intonations that the style carries.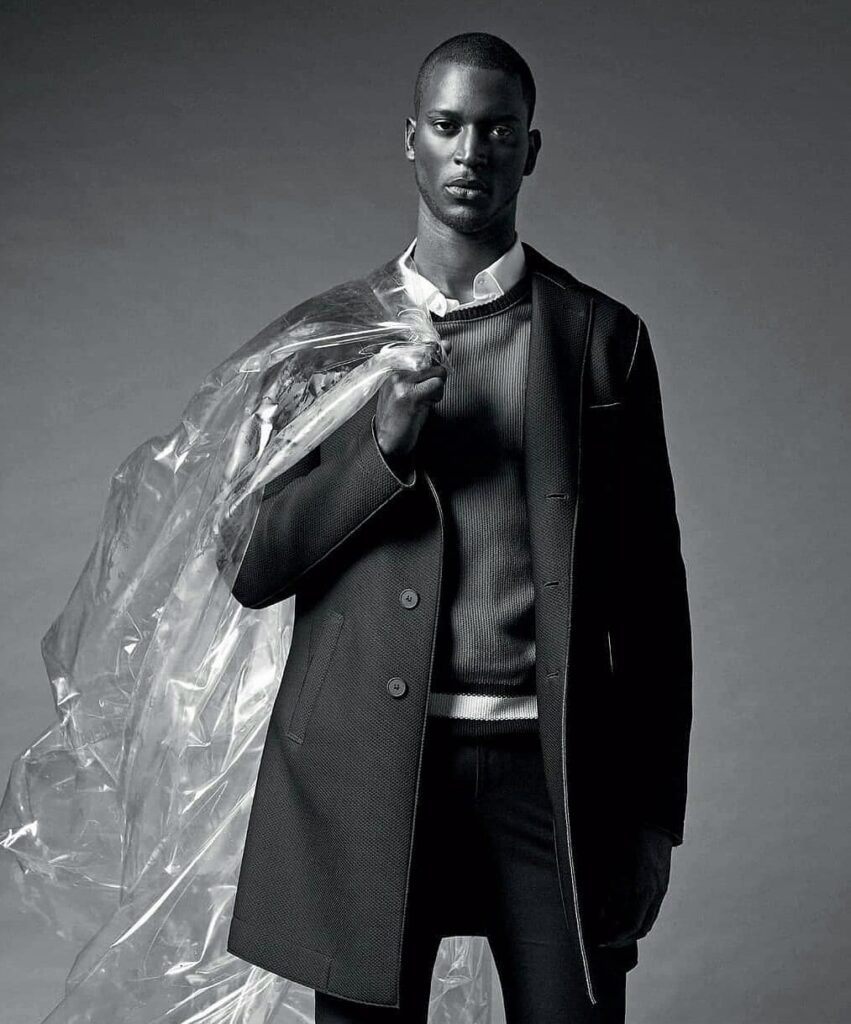 Kabamba allows youth to reflect in this pose he made in an overcoat. His coat has thick lines which stand out. Underneath this, he packs denim, a white-lined sweater, and a shirt with an uneven collar. The plastic bag over his shoulder and an intense gaze speak of an unfazed attitude.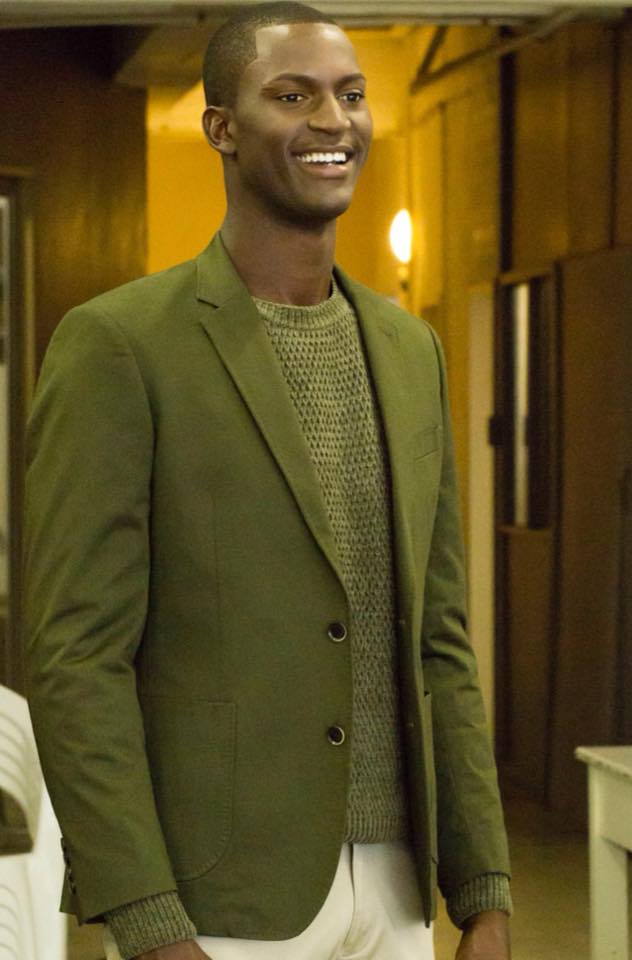 Kabamba is more than just his clothes. He is also about body language. In this picture, his posture and formal outfit speak as one. This formal attire is perfect for dinners and evening outings. More so, David Kabamba's smile is infectious.
Runway looks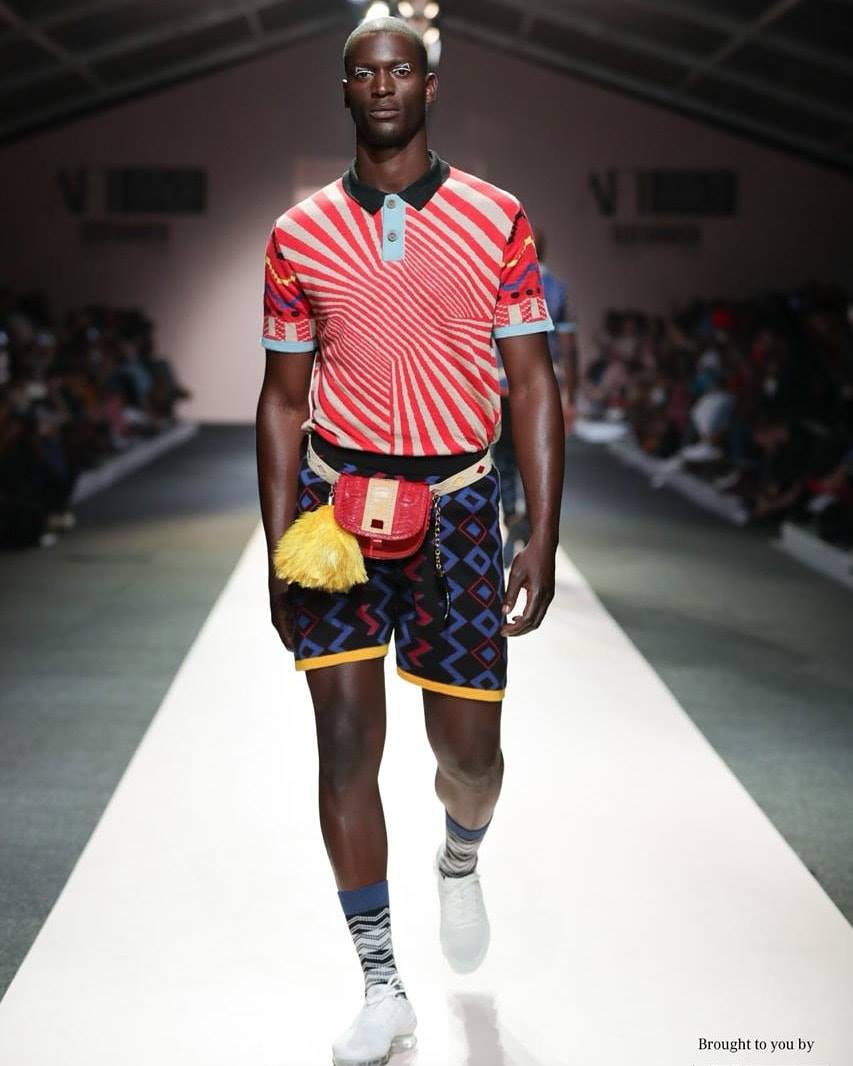 Here, he goes relaxed. He wears a simple outdoor outfit that enhances his ripped body. Nonetheless, his combination of simple colors and the refreshed skin creates an irresistible appeal.
While maintaining the serious feel, Kabamba comes with a soothing vibe. His camo pants blend with the black jacket and hat. His denim adapts to the background, seeming to tell viewers to rock them too.
Streetwears
We get an actual feel of his personality outside the modeling space. In this rare picture, he hinges his style on simplicity, sporting a white and black combo to give an ordinary feel. He is also clean-shaven and puts his twenty-something years on display.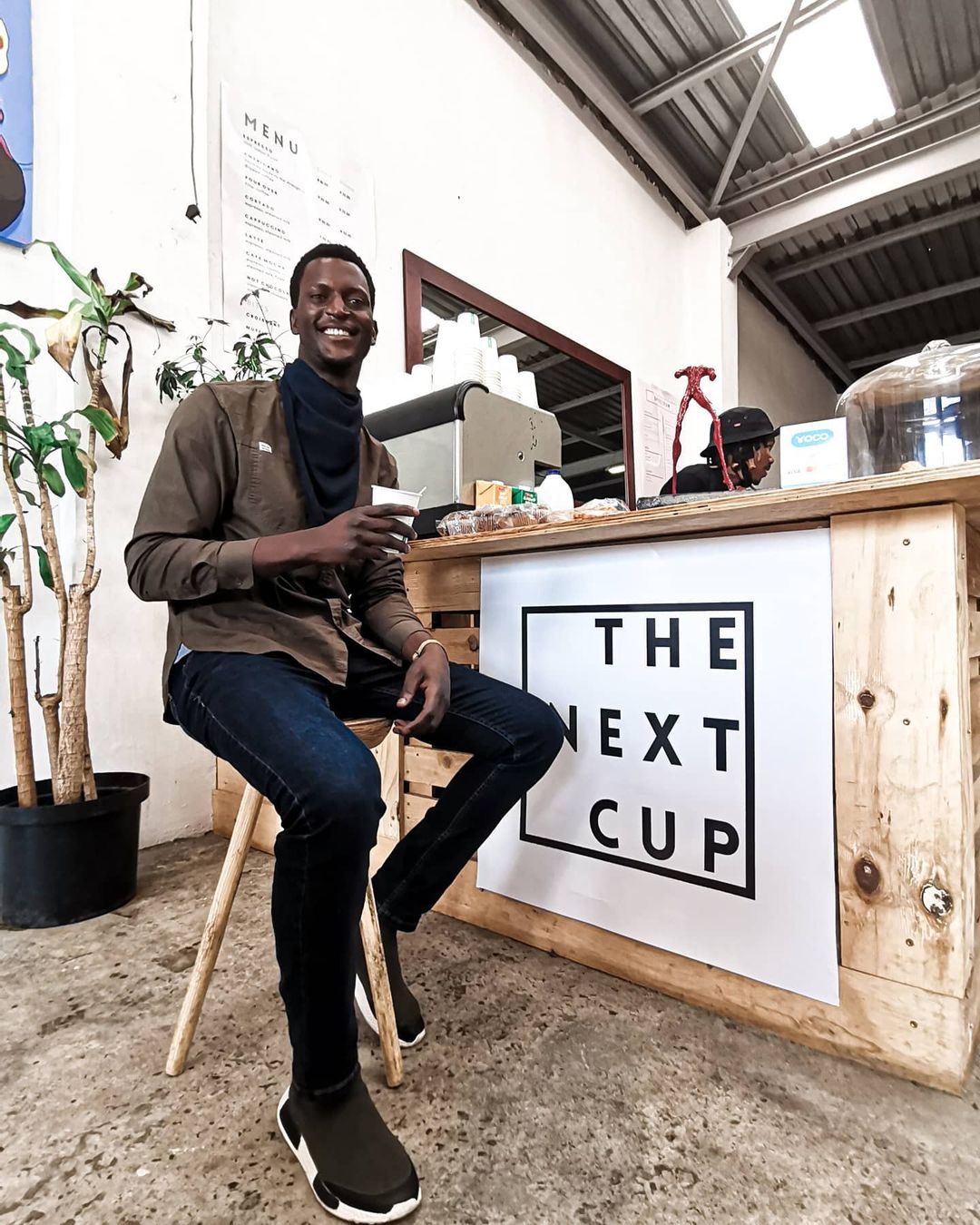 In this picture, Kabamba exposes his personable side. He has more hair than he did in previous pictures and is all-natural. Here, he wears denim jeans, a brown shirt, and inserts some style with his dark-colored neckerchief.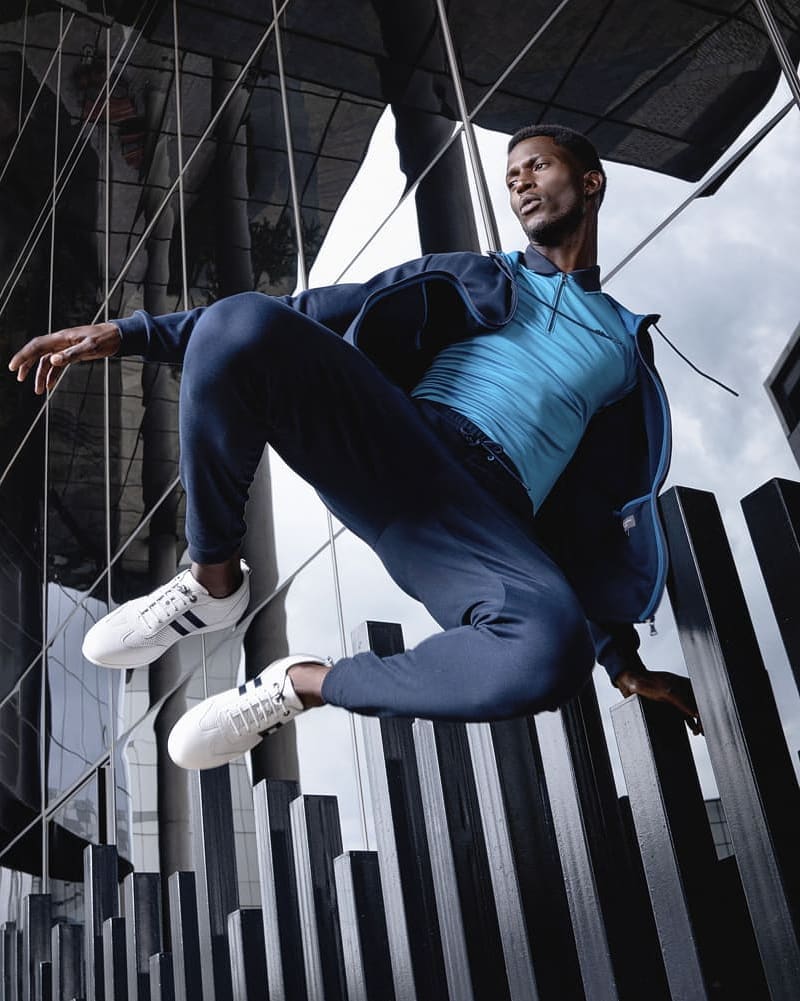 Kabamba goes with an energetic vibe here. He flips into the air decked out in an all-blue sports outfit. He then lightens the deep hues with a white pair of sneakers and a sky blue polo shirt.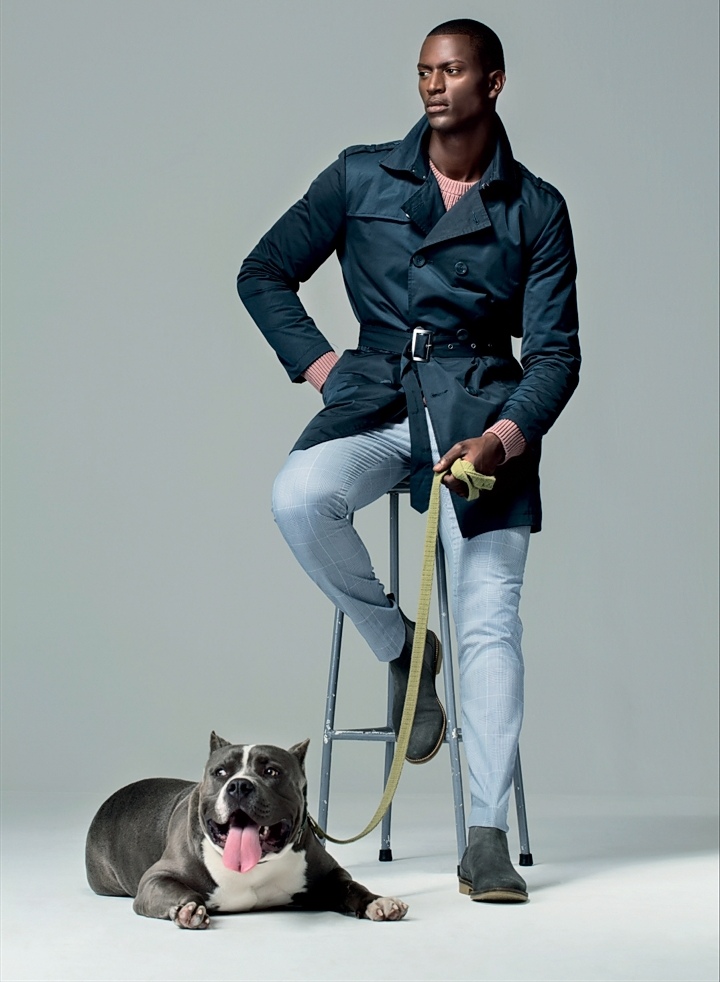 David Kabamba seems to have an affinity for all things blue. Here, he contrasts a dark shade with a light pair of pants. He also belts his jacket at the belly, covering a knit underwear. On his feet, David rocks a pair of high-necked boots and caps it with a pet.
Conclusion
Undoubtedly, David Kabamba understands the dynamics of fashion and style. But what is more striking is how he surpassed his early challenges to become an icon. He was determined to refine himself and he got this done. His resolve is a guide to aspiring talents who look to him for encouragement.