Afronista Spotlight: Meet June Alaare Wisse, The 8 Year Old Nigeria Model That Is Spinning Heads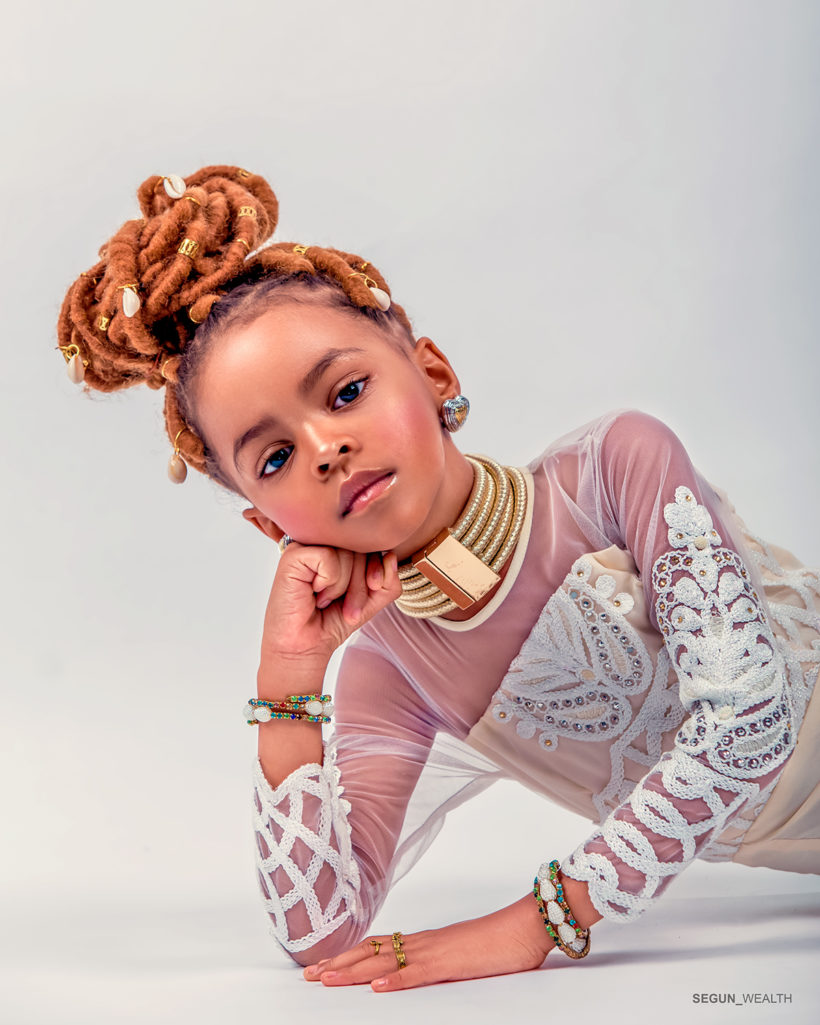 Every child deserves to be happy, to laugh, to explore, and to just have fun. Imagine doing what you love, having fun, and impacting lives at the same time! Beautiful right? Our Afronista Spotlight today falls on someone who is smart, beautiful, talented, and young. Nevertheless, she is already touching lives and making news headlines. Meet June Alaare Wisse, the 8-year-old model.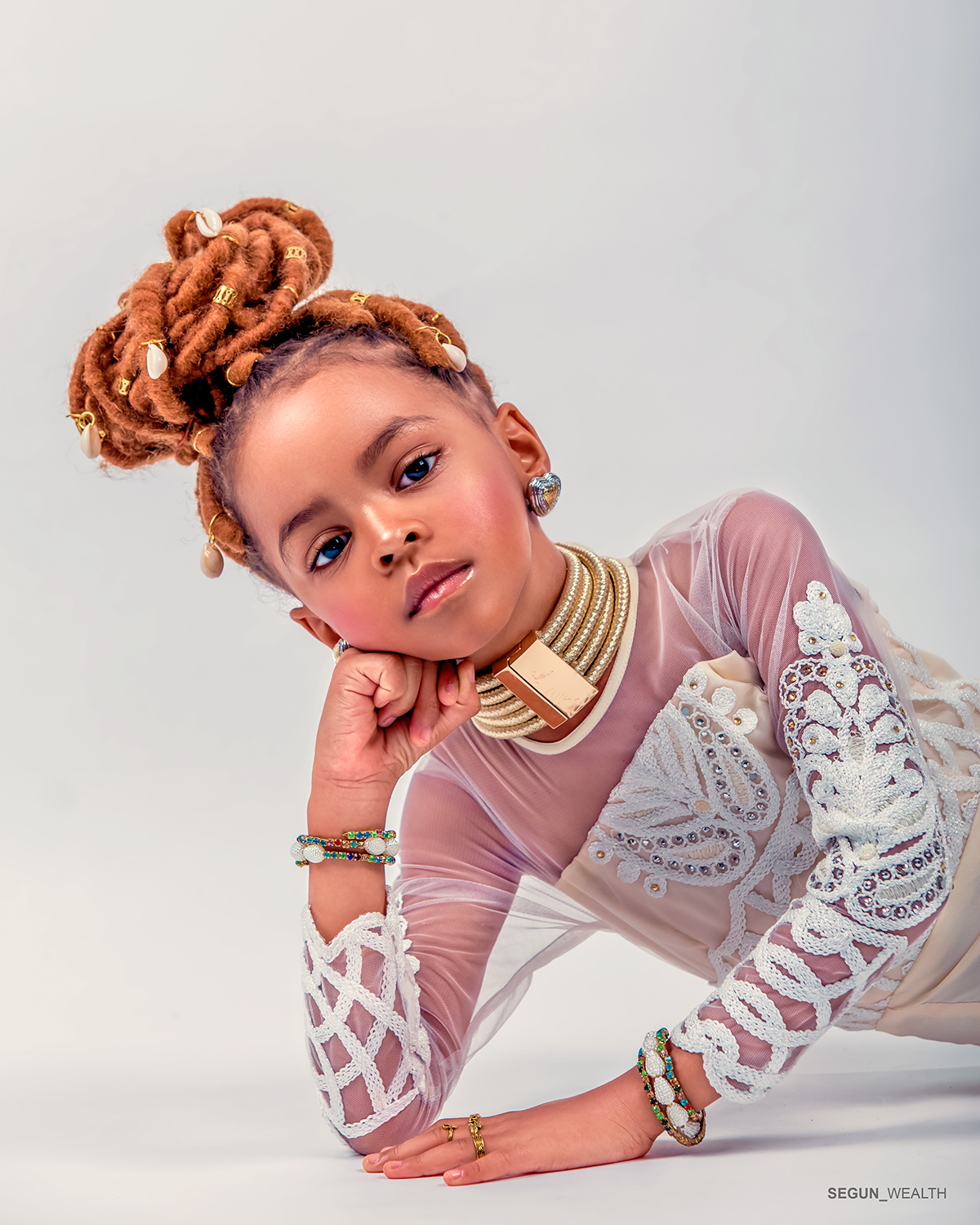 June Alaare Wisse is an 8-year-old Nigerian-Dutch model. She was born on June 18th, 2013 in Tema, Ghana, but lives in Lagos, Nigeria. Her father is Dutch while her mother is from Delta State in Nigeria. It was her mother who first discovered her incredible talent and love for modeling.
Transitioning from Modeling as a Passion to a Career
From the young age of three, she would stand in front of a mirror and pose like a professional model. Consequently, she will mimic a model's catwalk on a runway. This flamboyance drew the interest of her mother who hired professional cat-walkers to mentor her. She said,
"I felt like a professional model already. But my mum got professional catwalkers so I could learn how to do that. I already started looking in the mirror and walking as though there was a runway and I owned the stage. That's how I learned."
Interestingly, she is not only a model but also a poet. Other things she loves doing include swimming, ballet dancing, and playing the piano. She also loves singing and meeting new people. Even with all her achievements, the young model is still unsure of what the future holds for her. She said,
"I think I will like to be a singer or a dancer but maybe tomorrow, I may decide to be a doctor or pilot. As children, we don't know what we want to be. We have a huge imagination."
Her Modelling Career
At the age of six, she was already working as a professional model. Over the years, she has posed for professional photographers like Mofe Bamuyiwa, an art and portrait photojournalist. Also, she has modeled for designers like Sleek Clothes and Jewelleries and Heiress Couture Nigeria.
June Allare Wisse has graced the runway multiple times including a charity event for the physically challenged organized by La Mode Mag. Also, she modeled for the prominent children's apparel brand, Ruff 'n' Tumble. Speaking about her relationship with older models she said,
"I've modeled for many brands. I can't count it but I know the journey is just starting. Other models treat me nicely when I get to communicate. They don't treat me like a kid. I work with older models."
Furthermore, June Wisse's pictures have been featured in many amazing magazines including Vanguard News, Nation Online, and Premier League news. She was featured in the popular blog, Family Rubies.
African Fashion Week For Children
This is an event that is created to showcase African fashion for children. June Wisse emerged winner during the African Kids Fashion Week competition. If you are looking for African fashion inspiration for your kids, June Alaare Wisse will burst you with inspiration.
A peek at June Alaare Wisse's styles
June Alaare Wisse has rare confidence for her age that adds glamor to her attires. She turns every attire she rocks into instant admiration. There are so many of her stunning appearances. However, we have been able to trim down the list. Have a look.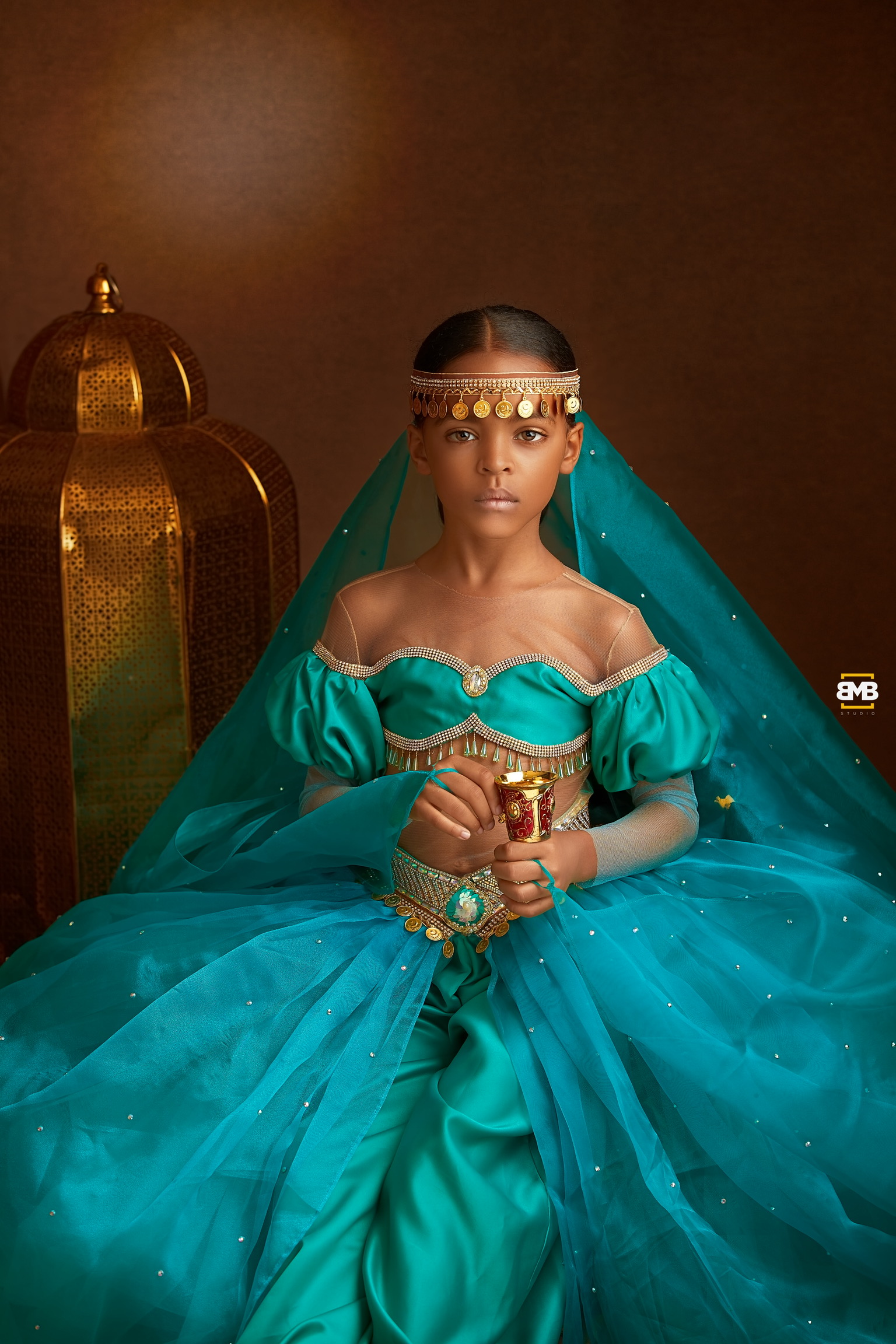 This silk blue and green overflowing gown would make Princess Jasmine of Alladin's story jealous. June Wisse looks every inch of an Arabian princess. The designer surely deserves some accolades for the elegant design.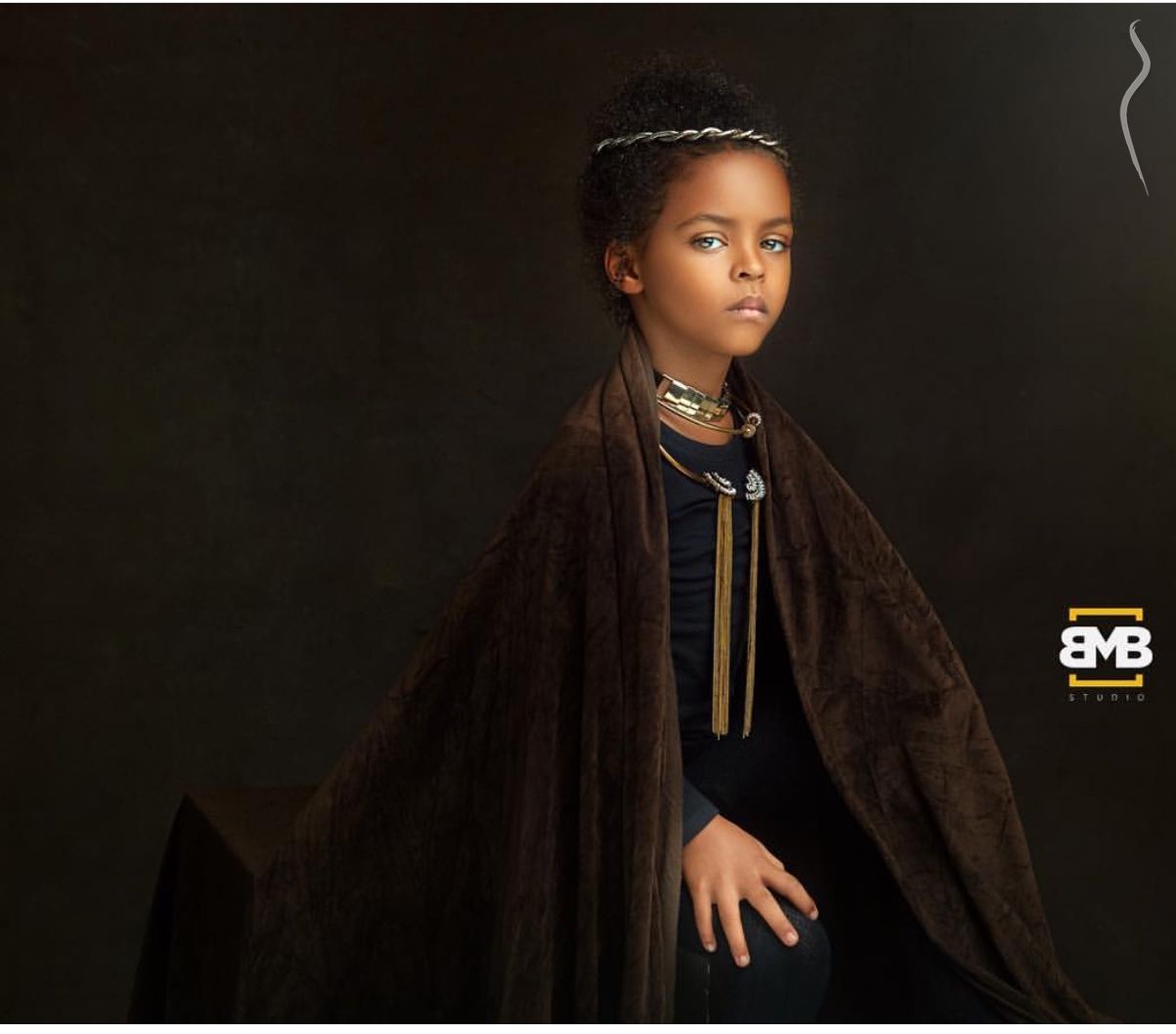 All hail the Queen! June Wisse rocks this velvet brown cloak like the Queen of Vikings. If royalty were a person, at this point, it would be June Wisse.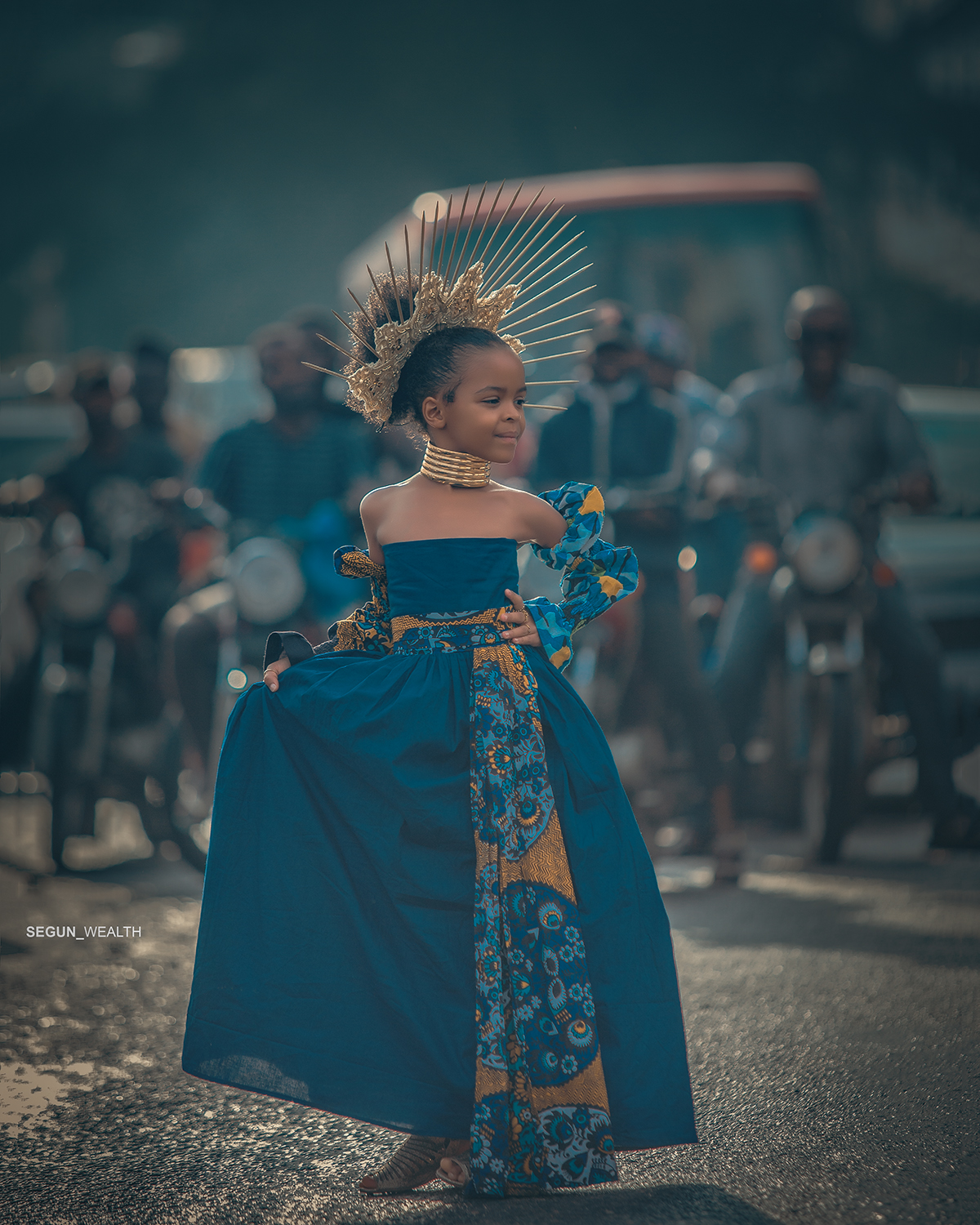 One hand on her waist June Wisse holds up her pretty blue bare shoulder gown. It is nicely designed with a floral print material around the arms and waist, leaving a trail from the side of the waist down to her feet.
One with nature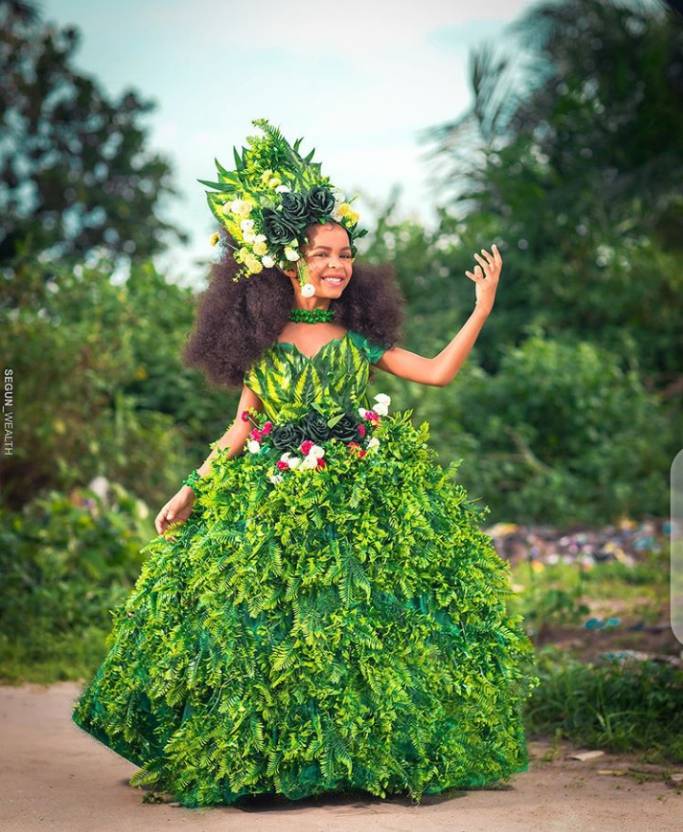 This pretty green, tree dress creates awareness of the beauty of nature. This is one of the times where a picture is worth more than a thousand words. June Wisse's smile crowns it all.
Black is beautiful
For one so young, June Wisse strikes a pose like a professional in her classy black one-handed dress. Her African hairstyle is also symbolic. Perhaps, she is trying to say 'Black is beautiful' in this picture. If you have ever doubted that phrase, hopefully, this picture will change your mind.
Casual looks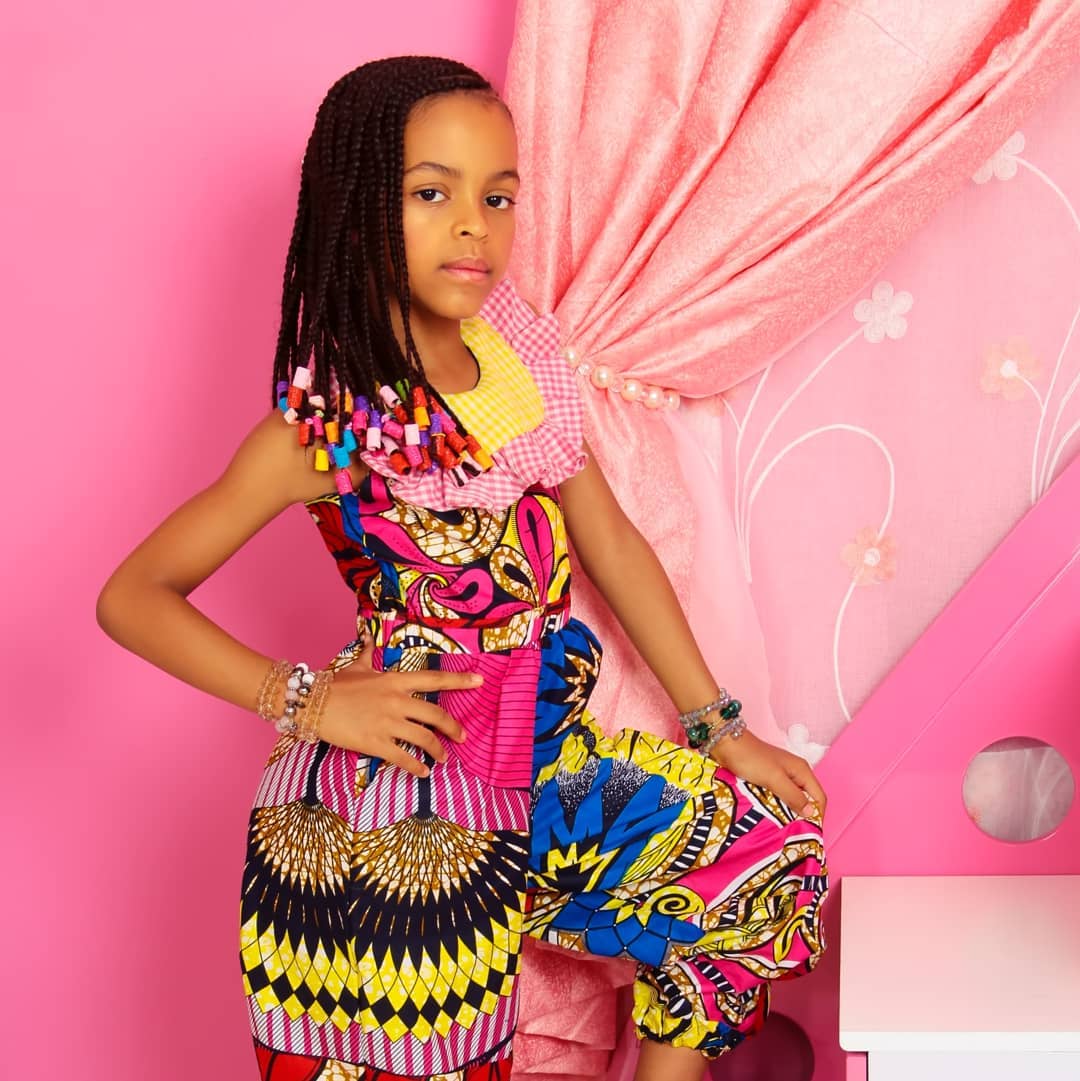 At first glance, this beautiful multi-colored Ankara looks like your regular jumpsuit until you notice the additional material on the left side around the waist downward. This jumpsuit may look good on its own but June Wisse makes it look special.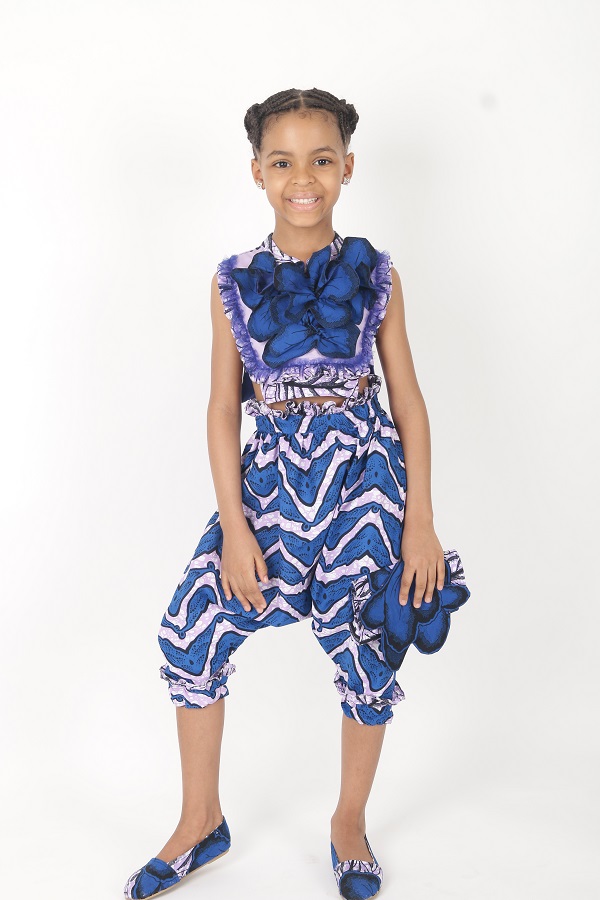 This chic blue and white Ankara top and three-quarter baggy-like trousers also known to the Yoruba people as the Kembe, look quite unique. The material matches that of the bag and her shoes. It is a perfect look for a picnic or a special day in school.
This Princess is so pretty she could also pass for a fairy in her beautiful and colorful sleeveless dress. The additional patch worn on her arms makes the dress look really fancy. Also, the trail at the back of the gown gives it a red carpet flair.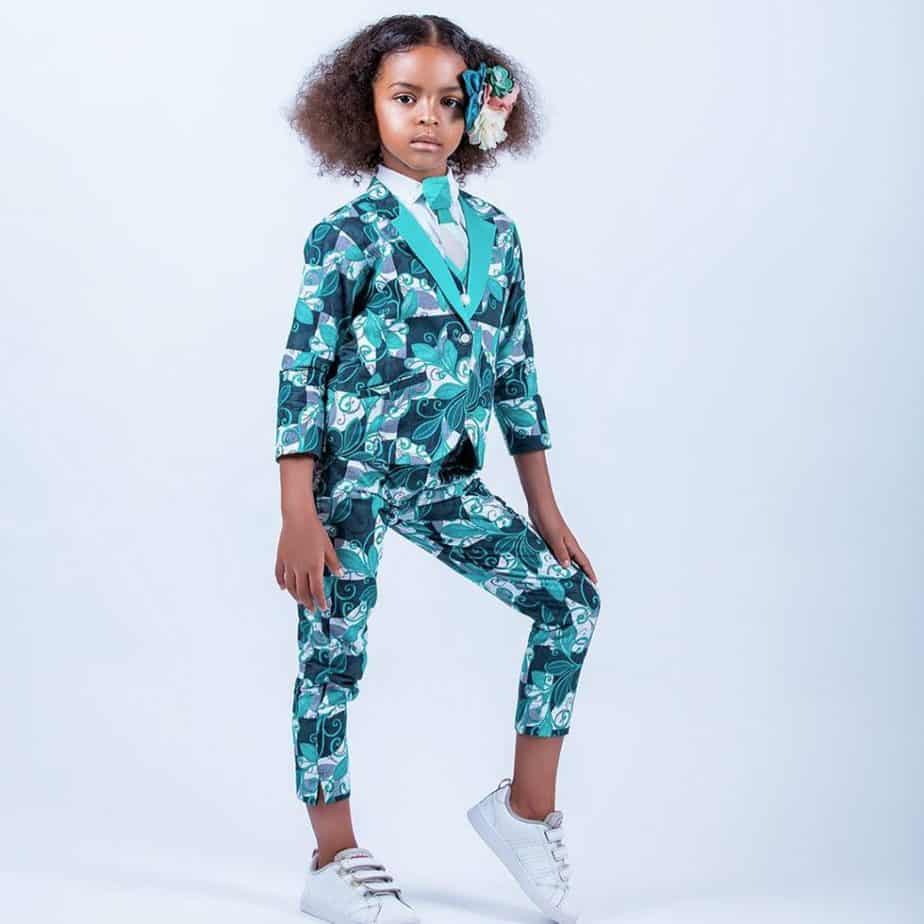 Adult or baby, anyone that can pull off this Ankara jacket look deserves a prize. It is beautiful, fashionable, chic, and makes a very loud statement on its own. The tiny tie is the icing on the cake.
First, you will notice the pose, then you are almost blinded by the exquisitely beautiful shimmering silver gown that June Wisse is wearing. This dress will not only turn heads but will leave everyone speechless.
Conclusion
No one is ever too young to have big dreams. June Wisse just gave us a very important lesson, staying positive and working hard is what it takes to succeed. Never give up, dreams do come true.