Africa's Female Presidents of the 21st Century: Do They Differ From Their Male Counterparts?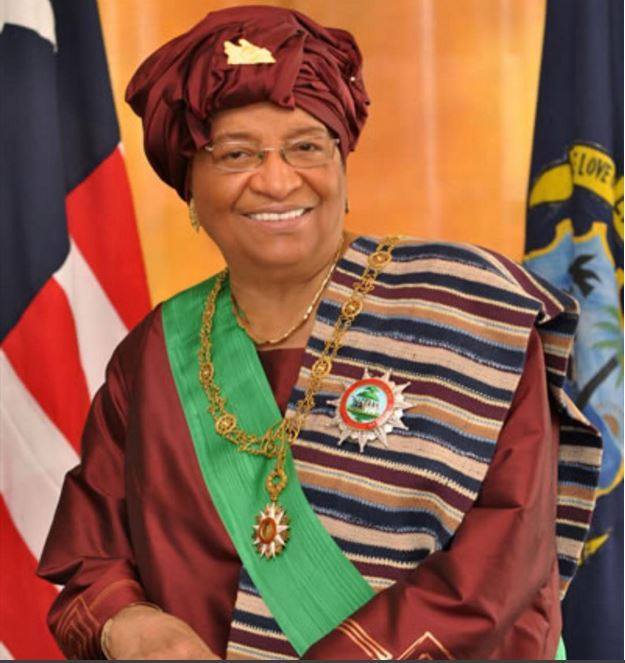 The debate is ongoing. Are women more effective leaders than men? Studies have shown that women have qualities that give them an edge over men when it comes to leadership. For example, male African presidents have a checkered record.
The proverbial saying 'Power corrupts' has proved true for scores of them. Male rulers have exercised leaderships that are devoid of empathy and principles. But what about female presidents in Africa? How have they fared?
Are Women Better Leaders than Men?
The former UN Secretary-General Kofi Annan once said:
"There is no tool for development more effective than the empowerment of women,"
Mr. Annan underscored the importance of investing in women. They are the backbone of development. Apart from attaining development goals, women have proved to have superior communication skills. and their performance ranks better than that of men in handling a crisis. The recent pandemic is a good example.
ALSO READ: 20 Modern African Women Leaders Who Are Opening New Trails For Women
The Measures Taken by Women Leaders to Curb the Spread of COVID-19
For the most part, female presidents acted decisively. They were reluctant to take risks with human life.  Good examples are Jacinda Ardern of New Zealand and Angela Merkel of Germany. Jacinda Arden imposed a lockdown when there were only  6 COVID cases in the country.
Angela Merkel on the other hand prioritized testing and warned the nation to take the pandemic seriously. Their quick action saved lives. In December 2021, the Guardian reported that New Zealand had one of the most successful COVID responses. Also, the country had one of the lowest per capita death rates in the world.
In Africa, President Sahle-Work Zewde recognized that prisons were potential super-spreaders, therefore she made the bold move of pardoning more than 4,000 prisoners to curb the spread of COVID-19.
In contrast, the Brazilian president Jair Bolsonaro dismissed the virus as a ''little flu''. His mismanagement of the pandemic possibly contributed led to the massive loss of life that Brazil suffered.
ALSO READ: Women's Equality Day: Is Gender Equality Ever Going To Happen In Africa?
The Performance of Male African Presidents Versus Female Presidents in Africa
There have been great male leaders on the continent. But women leaders have set the precedent in many areas. For example, some male African presidents are among the longest-serving heads of state in the world.
Yet, the record shows that female presidents concede defeat. They hand over power when they lose an election.  They do not fight to hold on to power. They have also spearheaded the fight against corruption and supported gender-based reforms.
For example, when Malawian president Joyce Banda lost the elections, she initially challenged the outcome. However, later, she congratulated the winner and graciously remarked in a statement that she was ''leaving office a happy person.''
Below we celebrate 10 female presidents in Africa who have held office in recent years. It is notable that they all vacated office peacefully and followed the rule of law.
ALSO, READ:20 Modern African Women Leaders Who Are Opening New Trails For Women
Female Presidents in Africa
There is an impressive number of African women who have triumphed over challenges. They have overcome setbacks and taken on leadership roles in Africa. These are great women who were no mere figureheads. They wielded power and were effective rulers. A number took the reins of broken countries decimated by civil wars. They came to power when economies were failing and restored them.
Here are some of these memorable women:
#1 Ellen Johnson Sirleaf – Liberia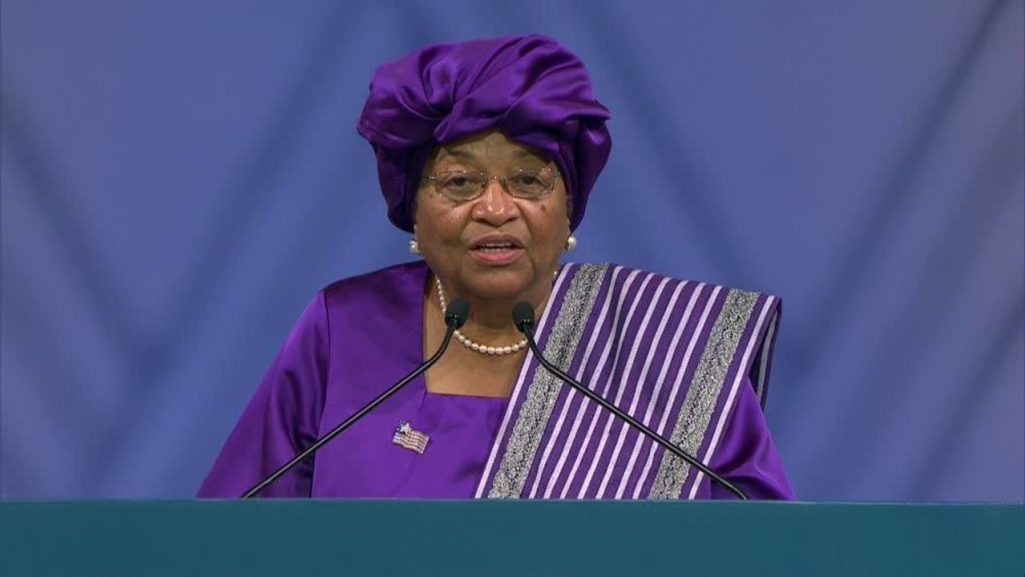 In 2006, President Sirleaf of Liberia was the first female African president to address the UN General Assembly.  She served as the Liberian president from 2006 to 2018. Also, she was Africa's first democratically elected female president.
Her accomplishments include the uplifting of an economy destroyed by war. She also championed the rights of women and children, giving them a voice. Unlike her male predecessors, she peacefully transferred power to her successor. In 2011 Sirleaf was one of the 3 joint winners of the Nobel Peace Prize.
#2 Joyce Banda – Malawi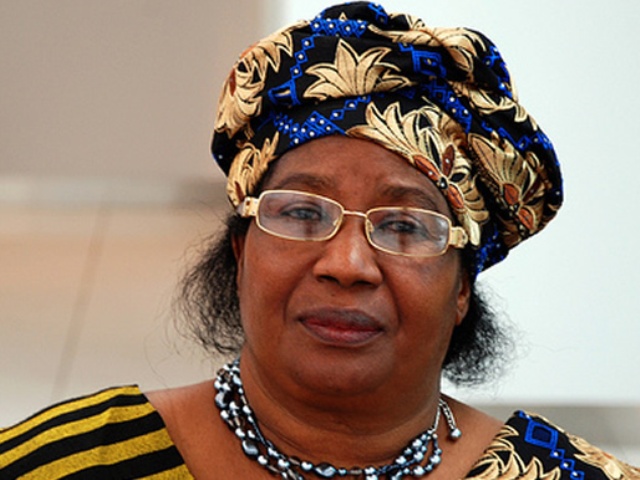 The first female president in Southern Africa was Joyce Banda. Banda served as Vice President from 2009-to 12. She was the first Malawian woman to hold that position. She became president when President Mutharika suffered a heart attack.
Banda inherited a country classified as one of the poorest in the world. Malawi had high rates of maternal mortality.  HIV was prevalent, especially among the female population.
ALSO READ: 10 Best African Presidents in 2022
A year after she took office, the country experienced economic growth of 1.8%. This was partly due to the austerity measures she took. Banda did not yield to the trappings of power. She sold off the Presidential jet that was worth US$15 million and took a 30% pay cut. This went a long way in helping to restore donor confidence and the restoration of aid.
During her time in office, Banda also championed women's rights. Her focus was on the economic empowerment of women. In 2011, Forbes magazine named her the 3rd most powerful woman in Africa. Following that, in 2014 she was CNN's leading Woman of the Year in Politics.
#3 Catherine Samba-Panza – The Central African Republic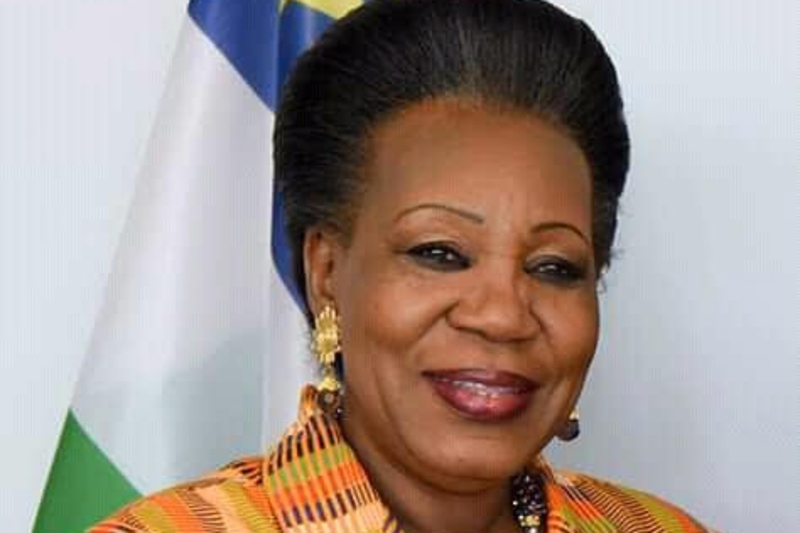 Catherine Samba-Panza served as interim president of the Central African Republic. This was at a crucial time in the history of the country. The civil war had ended, and the country had no rule of law. Furthermore, there was no law enforcement or law courts.
Her task was a daunting one. She was to restore peace, boost security and introduce measures that would lead to national reconciliation. This was a task that men had attempted and failed. Ultimately, she was also to lead the country to general elections. Samba-Pamba carried out her mandate successfully. It is notable that at a time of crisis, it took a woman to bring the country back from the brink of war.
#4 Sahle-Work Zewde – Ethiopia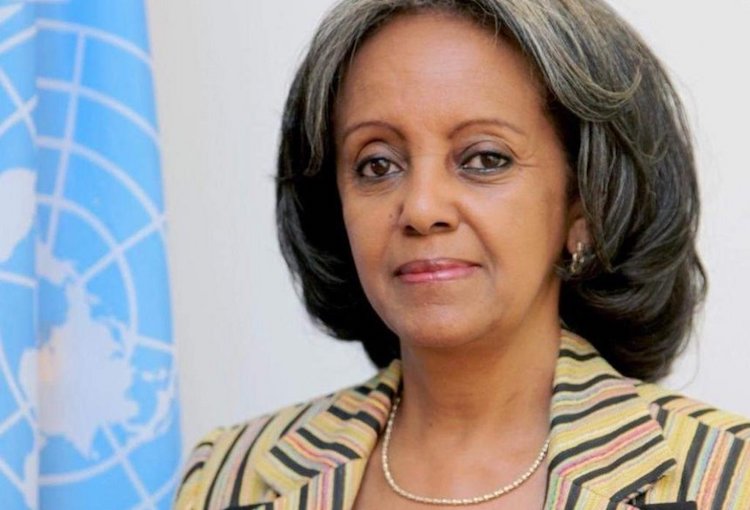 One of the two female African presidents who are currently in office, Sahle-Work is the first female president of Ethiopia. A seasoned diplomat, her appointment opens the way for gender equality in Ethiopia. In 2018, she was the only woman in Africa to make the Forbes list of 100 Most Powerful Women in the World.
President Zewde's experience as a diplomat makes her a notable spokesman for the country. She was elected unanimously by the Federal Parliamentary Assembly, which translates to a vote of confidence. Women empowerment and youth employment are close to her heart.
In December 2021, she met with the African Development Bank President Dr. Akinwumi A. Adesina in Abidjan. One of the topics under discussion was Ethiopia's development goals. Projects in the pipeline include a $47 million grant for the support of youth in the agricultural sector.
#5 Samia Suluhu Hassan – Tanzania – A Female President in Africa currently in Office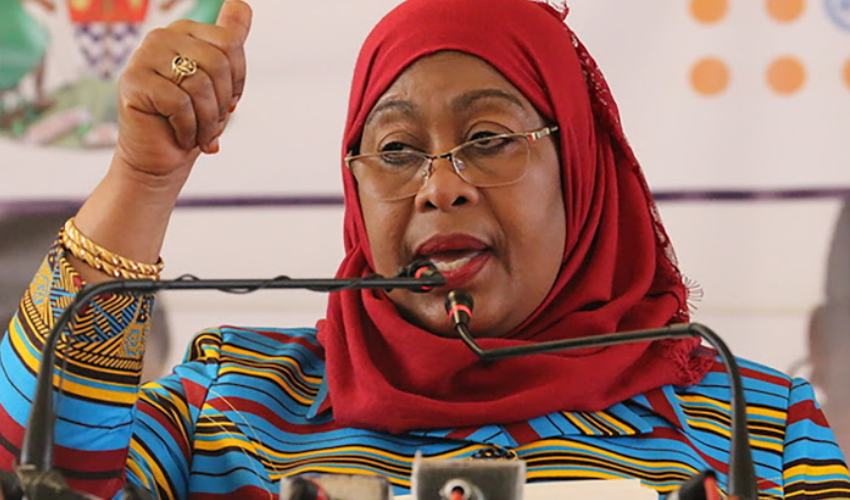 Fondly known as ''Mama Samia'', President Samia Suluhu Hassan is the 2nd female African president currently in office. President Hassan inherited a nation that was at odds with the opposition, however, she has brought about winds of change with a move towards a more tolerant approach.
Unlike her predecessor, President Hassan has reached out to the international community. She not only schedules foreign visits but also invites notable personalities to the country to encourage foreign investment. The president champions women's rights, and 9 members of her cabinet are female. It is also noteworthy that pregnant schoolgirls are no longer barred from attending class.
#6 Sylvie Kiningi – Burundi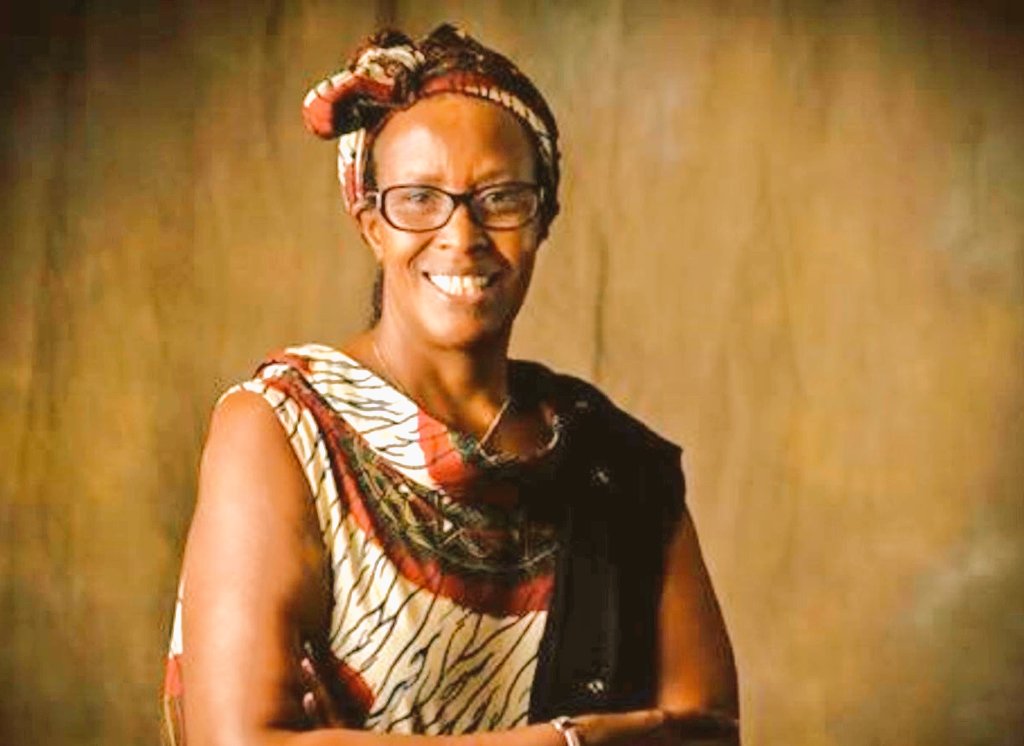 Few people know this, but Sylvie Kiningi was East Africa's first female president. She served as Prime Minister of Burundi between 1993 and 1994 and was acting President during the same period of time. To date, no other woman has held that position. Kiningi formed a caretaker government after president Melchior Ndadaye was killed in a coup.
She courageously took the reigns as the sole surviving high-ranking government official. As Prime Minister, Kiningi made it a priority to foster ethnic reconciliation. To achieve this, she sent her minister on a mission around the country to promote peaceful resolutions. She believed that without reconciliation, it was impossible to make economic advancements.
#7 Ivy Matsepe Casaburri – South Africa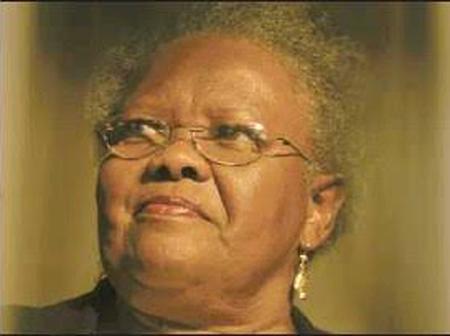 Dr. Ivy Matsepe Casaburri is remembered for the intervals during which she served as acting president in the absence of former President Thabo Mbeki and his deputy. She was also head of the Free State Provincial government from 1996 to 1999, the first female premier to hold that position. It was in recognition of her impeccable qualifications that the Cabinet of South Africa selected her to be the official interim head of state in 2008. This was during the period between the resignation of Thabo Mbeki and the appointment of Kgalena Motlanthe.
#8 Rose Francine Rogombe – Gabon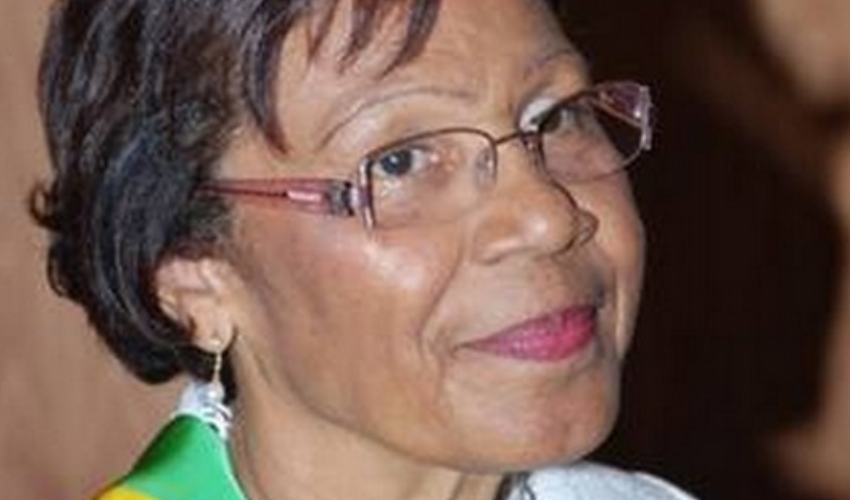 Rose Francine Rogombe was the acting president of Gabon from June-October 2009. Rogombe was no push-over. As the speaker of the house, she was known as ''Iron Lady''. It was undoubtedly these qualities that led 90 out of 99 senators to approve her appointment as interim president. She was sworn in following the death of President Omar Bongo.
To her credit, Rogombe  Rogombe achieved a smooth transition despite the volatile situation that prevailed in the country at the time. After the elections, she went back to her position as President of the Senate where she received a medal of honor for the role she played to take the country through the elections.
#9 Agnes Monique Ohsan Bellpeau – Mauritius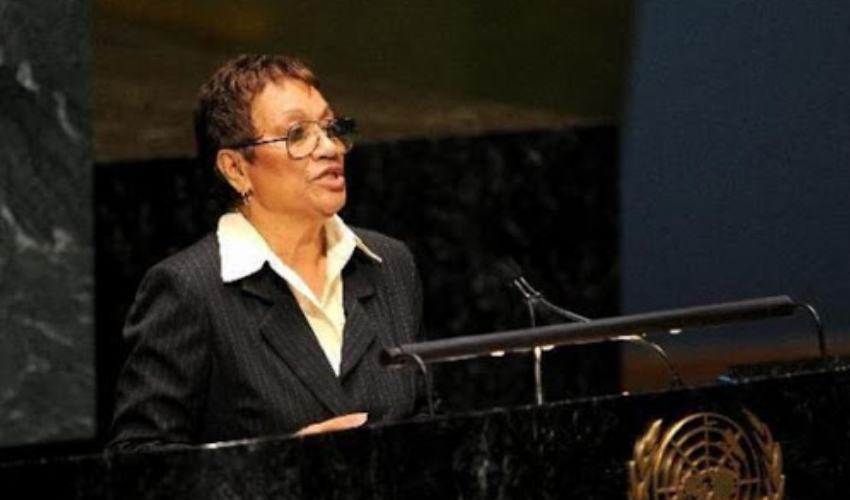 This Mauritian politician served as acting president during brief periods of time in 2012 and 2015. The longest position she held was .that of Vice-President from 2010-2016. She became Vice-President when all members of the National Assembly unanimously elected her. Bellpeau was formerly a news announcer and journalist. She came from a political background. Her father was the founding member of the Mauritian Labor Party.
#10 Ameena Gurib-Fakim – Mauritius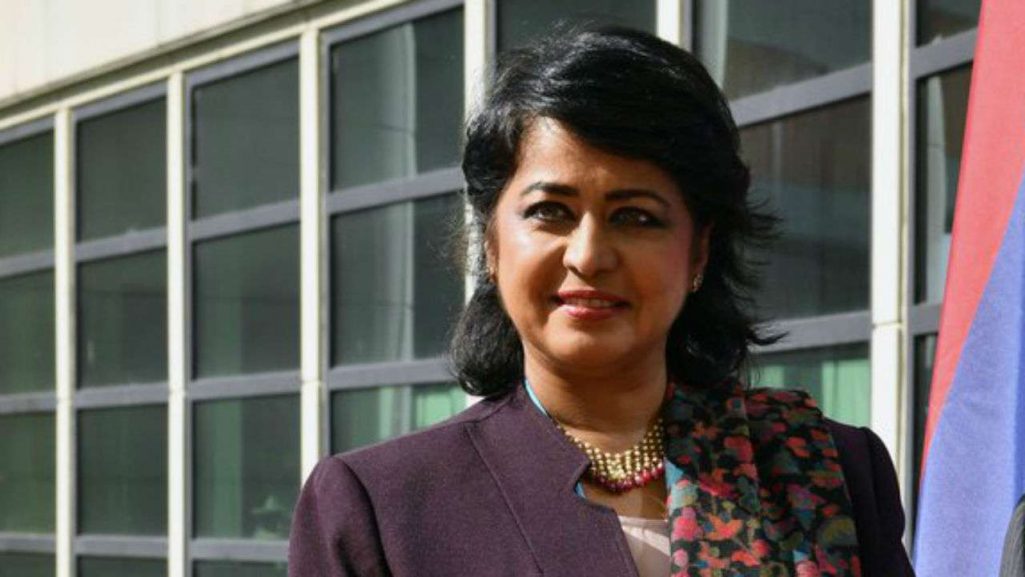 Dr. Gurib-Fakim was the 6th president of Mauritius. She served from 2015 to 2018 and was the first woman to be elected president of that country. President Gurib-Fakim was a biodiversity scientist by profession and was a university professor before her appointment. During her tenure as president, she advanced awareness about global warming. In 2007, she received the L'Oreal-UNESCO Award for Women in Science. 
CONCLUSION
Are you are wondering why there are so few women leaders if they do such a good job.  Tomas Chamorro-Premuzic when writing for Forbes summed it up as follows:
''Well, the answer is rather obvious: because we don't really select leaders on the basis of their actual potential, talent, or competence. If we did, then we wouldn't just have more women leaders, but more female than male leaders''.
It is not uncommon to hear of female vice-presidents in Africa, however, few women succeed in presidential elections. They face obstacles that prevent them from competing on a level playing field. These include laws that discriminate against them and unequal opportunities when it comes to education and other resources. As Tomas Chamorro-Premuzic points out, this will only change when leaders are elected purely on merit.