Africa's Billionaires of 2011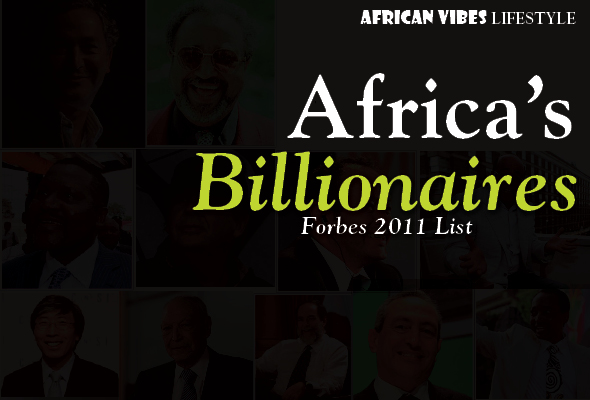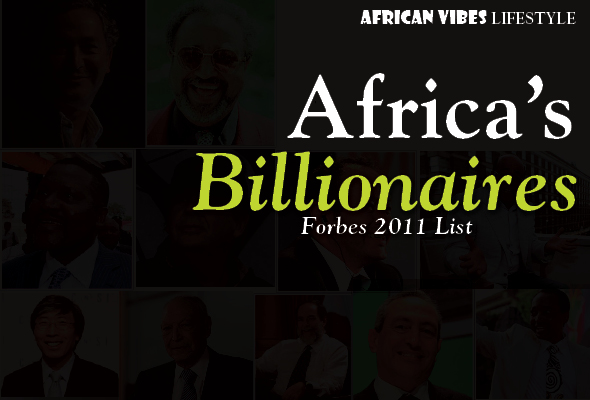 Africa's Billionaires on the Forbes list made records this year with a few surprises. 6 new Billionaires added to last year's list of 11 bringing them to 17 Billionaires. Topping the list is Nigeria's #Aliko Dangote who displaced Ethiopian Self Made Billionaire, #Mohammed Al Amoudi as #Africa's Richest man.
ALSO READ: The Africans On The Forbes 100 Greatest Living Business Minds List
Although no other countries from Africa added to the list this year, Egypt managed to double its Billionaires from 4 to 8. Nigeria and South Africa also gained 1 new billionaire addition to the list. Overall #African Billionaires on this year's list are worth a combined 71 Billion, with last year's billionaires alone increasing their wealth by a combined 18 Billion. The biggest increase was experienced by our new Richest man, Dangote who made 10.7 Billion, putting him at the top of the list, making him number 51 on the World's Richest list.
| | | | | | | | |
| --- | --- | --- | --- | --- | --- | --- | --- |
| | Name | Africa Rank | Forbes Rank | Net Worth | Age | Source | Hometown / Residence |
| | Aliko Dangote | 1 | 51 | $13.8 B | 53 | sugar, flour, cement | Nigeria |
| | Mohammed Al Amoudi | 2 | 63 | $12.3 B | 66 | oil | Saudi Arabia/Ethiopia |
| | #Nicky Oppenheimer & family | 3 | 136 | $7 B | 65 | De Beers | South Africa |
| | #Nassef Sawiris | 4 | 182 | $5.6 B | 50 | construction | Egypt |
| | #Patrick Soon-Shiong | 5 | 196 | $5.2 B | 59 | generic drugs | United States/South Africa |
| | #Johann Rupert & family | 6 | 219 | $4.8 B | 60 | luxury goods | South Africa |
| | #Naguib Sawiris | 7 | 310 | $3.5 B | 56 | telecom | Egypt |
| | #Patrice Motsepe | 8 | 336 | $3.3 B | 49 | Mining | South Africa |
| | #Onsi Sawiris | 9 | 393 | $2.9 B | 81 | construction | Egypt |
| | #Mohamed Mansour | 10 | 595 | $2 B | 63 | Diversified | Egypt |
| | #Mike Adenuga | 10 | 595 | $2 B | 57 | telcom, banking, oil | Nigeria |
| | #Yasseen Mansour | 11 | 692 | $1.8 B | 49 | Diversified | Egypt |
| | #Youssef Mansour | 11 | 692 | $1.8 B | 65 | Diversified | Egypt |
| | #Mo Ibrahim | 11 | 692 | $1.8 B | 64 | communications | United Kingdom/Sudan |
| | #Christoffel Wiese | 12 | 782 | $1.6 B | 69 | consumer retail | South Africa |
| | #Samih Sawiris | 13 | 879 | $1.4 B | 54 | hotels | Egypt |
| | #Mohamed Al Fayed & family | 14 | 993 | $1.2 B | 78 | Retail | Egypt |