From Producing Cement To Owning The Largest Single-train Refinery In The World – Here's What Africa's Richest Man Aliko Dangote Is Up To Next
'Don't put all your eggs in one basket' is an old proverb that Aliko Dangote is following to the letter. From producing cement to the largest oil refinery in Nigeria, Dangote is now eyeing a new industry. He has managed to do what may seem impossible to many. Certainly, this self-made billionaire believes in being the best in whatever he does.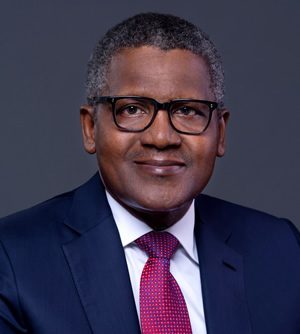 Aliko Dangote Early Life
Dangote was born in Kano State, Nigeria in 1957. He was born to Mohammed Dangote and Mariya Dantata. Fortuitously, he was born in a wealthy Hausa Muslim family. In fact, his great grandfather Alhassan Dantata was the richest man in West Africa until his demise in 1955. However, in his early years of life Dangote was brought up by his grandfather and only came to know his parents at the age of 4 or 5.
Educational Background
As most kids do, Dangote started his schooling near his home. He attended Sheikh Ali Kumasi Madrasa and Capital High School. Later on, he proceeded to Government College, Birnin Kudu where he finished his secondary school education. At this point, he relocated to Egypt for further studies. Dangote eventually graduated from Al-Azhar University, Cairo with a bachelor's degree in business studies and administration.
Unique Observations That Inspired Aliko Dangote's Entrepreneurial Skills
It seems Dangote was a very observant young boy. At the age of 10, his business acumen was already awake. He learned a lot by watching how his grandfather and other family members operated their commodity trading business. Years later, Dangote went to Brazil. At the time of his visit in the mid 1990s, Brazil was facing currency challenges. However, he noticed that the country had numerous industries which were built by entrepreneurs. This observation convinced him to get into industrialization full throttle.
He physically visited some of the companies to learn more on how they were being operated successfully. In one of the visits, he saw more than 600 people working in one factory and he was amazed. With a lot of interest, Dangote learned how Arisco had grown from a small industry processing and packaging salt only to a big company making over 500 different products. It is at this point when his eureka moment arrived and he knew exactly what Africa needed so badly. 
His Journey To Becoming The Richest Man In Africa
In 1978 and at 21, Dangote ventured into business but he started off by buying cement and then reselling it for some profit. The business grew exponentially and he started selling rice, sugar and other commodities. Within the first year of doing business, Dangote set up a cement production company and has since then expanded to 17 other African countries. Currently, Dangote Cement produces 50,000 tons a day and the process of increasing the total production to 70,000 tons is ongoing.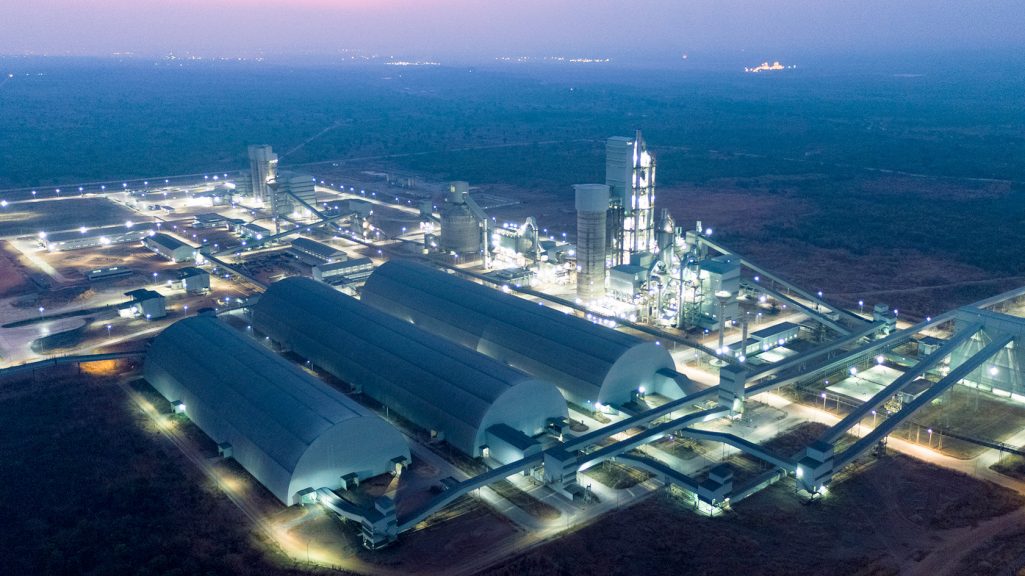 True to his word and through Dangote Group, he has delved into serious manufacturing over the years. He is in the textile industry, flour milling, salt and seasoning making, pasta making, and sugar refining. Dangote has also ventured into real estate business and beverage production. In the agricultural sector, he has made a huge impact through production of soil fertilizers.
Current Mega Projects That Will Change The African Economy
Dangote Refinery complex, which will be the largest single-train refinery in the world, is set to start operating in the third quarter of 2022. Its full refining capacity will be 650,000 barrels of oil in a day. The complex holds a fertilizer plant, petrochemical plant and a subsea pipeline project. Once fully operational, Africa's import on oil and other related products will drop by 36 percent which is a huge economic gain.
Known as the most diversified manufacturing company in Africa, Dangote Group has also ventured into the automotive industry. Dangote Peugeot Automobiles Nigeria Limited (DPAN), has already commenced its operations in the new Green Field Assembly Plant situated in Kaduna, Nigeria. With a daily production of 120 units per a 2 shift day or 100,000 units per year, DPAN is set to change the Nigerian and the entire African automobile industry for the better. 
DPAN will focus on assembling advanced peugeot cars with high technology which resonates with the needs of the user and the rough African terrain. They will also ensure that they have safety features for all the users and make spare parts readily available. Cars set to be assembled in the plant are the new 508, 301, 5008, 3008, and Land Trek.
What Strategies Did He Use
Dangote believes that the only way to make a huge impact in Africa is to make a very bold move. Otherwise, a business cannot survive in the harsh business and political environment in most African countries. So, in all his endeavors, he strives to be the best first-mover. He also thinks that good businesses must be aggressive and at the same time have a clear lay out.
During a candid interview with Bloomberg Markets, he had this to say,
"Well, I've learned from a couple of things. I thought at first I was really aggressive until I watched this show, 'The Men Who Built America.' I realized that actually they were much bolder than us. Someone like Vanderbilt, he built 50,000 miles of rail! That is a very bold move. That's why anything we do, we don't do it small. If there's any human being who has done this equally, I am equal to the task to do the same. I actually have a sign on my desk that says, 'Nothing is impossible'. "
To run extremely successful businesses, Dangote states that players must be very disciplined at what they do. Discipline ensures that one focuses on what he or she sets his mind to do and eventually achieves it within the stipulated time. He revealed that he learns a lot from other people and draws great business ideas from what they are already doing.
Aliko Dangote's Net Worth 
He is the richest man in Africa for 11 consecutive years. According to Forbes, Dangote is worth $13.9 billion which is an increase from last year's $12.1 billion. An increment in Dangote Cement's stock price by 30% led to the growth of Dangote's wealth in general. He has an 85 percent shareholding at Dangote Cement through a holding company.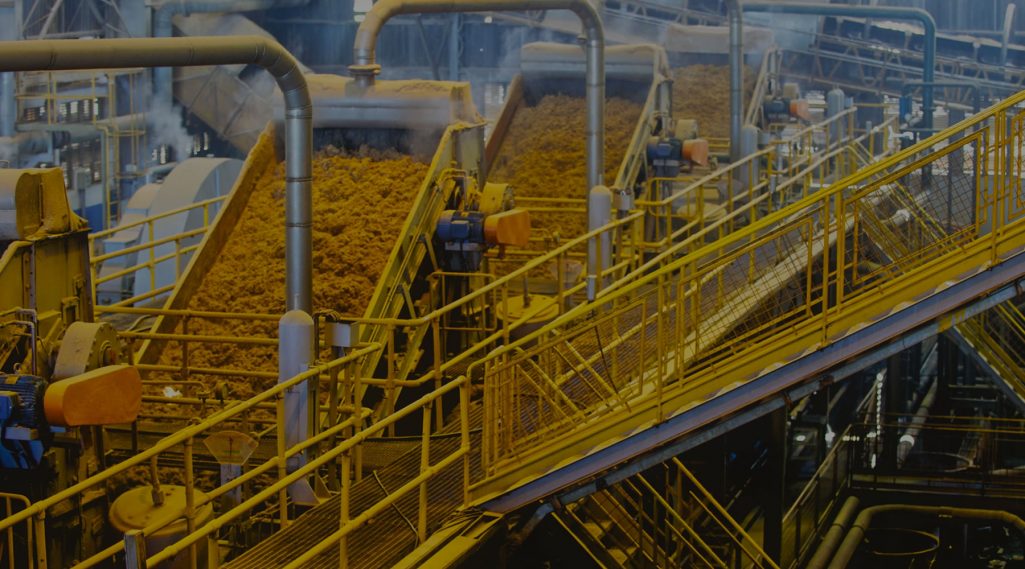 Future Aspirations
Apparently, Dangote is a football enthusiast and he has openly declared his interest in buying Arsenal Football Club. This may be the next big project he will go for after completing the oil refinery project in 2022.  He is also working on investing more than 60 percent of his investment in the U.S., Europe, Mexico and Asia. Through investment partners, Dangote believes that the market in those regions is vast and ideal for business.
His Other Notable Achievements
It goes without saying that Dangote is a high performer and hence has numerous awards to his name. According to Wikipedia, he was awarded the Grand Commander of the Order of the Niger (GCON) which is the second-highest honor in Nigeria.
Recently, Dangote Cement won the prestigious Best Quality Cement of the Decade award in the West African region. The award was organized by the Institute of Brand Management of Nigeria (IBMN) and presented in Lagos, Nigeria. Dangote Cement has led to the immense growth of infrastructure not only in Nigeria but in the whole of Africa. This makes it the best African cement production industry by all measures.
Aliko Dangote, who is the founder and president of Dangote Group, also sits on various international organizations' boards. He is a board member in the Corporate Council on Africa. He also sits on the board of directors of the Clinton Health Access Initiative and an anti-poverty group called ONE among others.
Conclusion
When asked what advice he would give his younger self, this prominent African business man of the century had this to say.
"If you're going into business, you have to be very consistent in what you are doing. You have to work hard. Things don't come that easy. Think big, dream big, and do big things."
After working hard, being consistent and making lots of money, Dangote quips on how to use it.
"I'm not a person who just likes to throw away money. I spend more money on charitable things than myself. Luckily, myself and my children, we have been very disciplined. That's why if you look at it today, because of the way I run my lifestyle, I actually don't have any home outside Nigeria. I stay in hotels. Quiet. Simple."
For sure nothing is impossible if you believe in yourself, set your goals, focus, take a bold move and start working.