15 African Innovators To Watch In 2021 And Beyond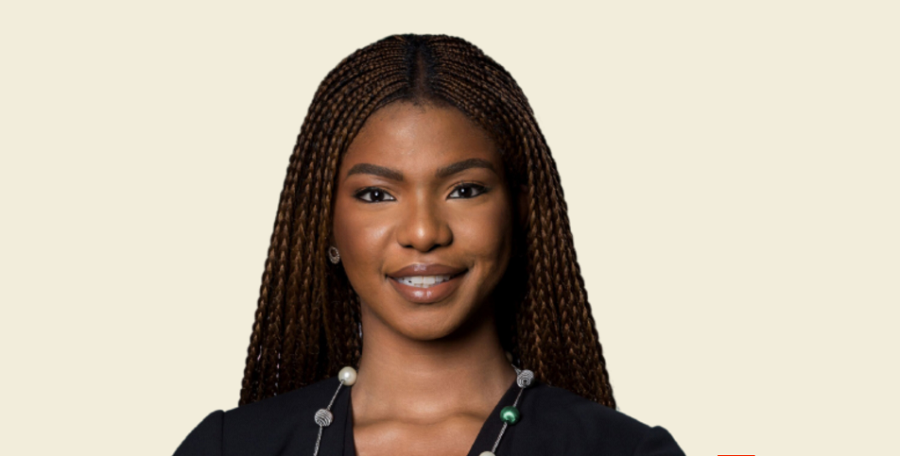 For decades, many Africans have suffered—and many have died—as a result of problems stemming from government incompetence. Across the continent, Africans are slowly moving away from government reliance to solve their problem on their own. At the crux of this crusade are young, enterprising individuals who are establishing startups to tackle societal problems. We call them innovators. In this post, we look at the profile of 15 African innovators and their startups.
For this list, we have selected African founders who have startups founded in 2019 or later. The founders are either Africans living in Africa or diaspora Africans. That said, let's delve right into it.
#15. Abasi Ene Obong (Nigeria, 54Gene)
Dr. Abasi Ene Obong
, 
is the founder of 54Gene, a genomics research, services and development startup established to significantly improve the inclusion of African populations in clinical global genomics research. According to Dr. Obong, the insights gained by 54gene can power medical breakthroughs and discoveries for the healthcare of not only Africans, but the entire world.
After extensively operating in the US and UK, Dr. Obong returned to Nigeria to found 54Gene in 2019. Since then, 54gene made the Time Magazine list of 12 innovations that would change healthcare in the 2020s. It was also included by Nigeria's Punch newspaper as 1 of 5 innovations that would improve healthcare for Africans. 54gene also made the Fast Company list of the world's 'Most Innovative Companies' in 2020.
#14. Nadayar Enegesi (Nigeria, Eden Life)
Enegesi is widely regarded in the Nigerian tech ecosystem as a startup guru. After founding Andela in 2016 to serve as a breeding ground for Nigerian techies, he founded Eden Life two years ago.  Driven by a passion for technology, Nadayar had previously co-founded Fora, an education technology platform that provides North-American online courses for African students and emerging professionals. He has a proven track record of building enterprise software across various recognized industries and platforms like OpenText, PTC, Bnotions, and others.
The platform allows customers to schedule three home services—food, laundry, and cleaning—via a mobile application. Eden Life, strategically positioning itself as the go-to platform for home service needs, raised a $1.4 million seed round in October to deepen its market share.
#13. Njavwa Mutambo (Zambia, Kibanda TopUp) 
Mutambo is a 26-year-old African innovator from Zambia. Having founded Musanga Logistics as a 21-year-old in 2016, Njavwa co-founded Kibanda to deliver goods directly to restaurants via electric tricycles assembled in Nairobi by its partner, ARC Ride. He is an African innovator who is a Tony Elumelu Foundation alumnus.
Kibanda TopUp has reportedly served 130 restaurants. It plans to use the funding it got recently to hire critical team members in engineering and supply chain who will enable fast growth and development of additional products. In an interview with the Tony Elumelu Foundation, Njavwa outlined his plans to expand to Lagos, Nigeria.
#12. Kimosop Chekpoit (Kenya, Ecobooda Kenya)
Kim is building electric motorcycles taxis for the mobile underserved African cities starting with Nairobi, Kenya. He founded Ecobooda in 2020 to provide logistics services throughout Nairobi. A growth hacker at heart and an engineer by profession, Kim has 2 years experience in the Kenyan motorcycle taxi industry and a long-standing entrepreneurial record.
Ecobooda is a startup that provides eco-friendly electric motorbike ride-hailing services. There is also a benefit to the riders as they get the opportunity to lease their bike from the company, where they will eventually then completely own the vehicle.
#11. Regis Bamba (Cote d'Ivoire, Djamo)
Bamba is a co-founder and Chief Technical Officer of Djamo, a fintech solution startup founded in 2019. As co-founder of Djamo, Regis Bamba was one of the African innovators accepted into the Winter cohort of the 2021 Y Combinator programme. He is a former Telco product manager with strong technical background. He has deployed dozens of consumer Mobile Money & banking products with millions in revenue.
Djamo is a a challenger bank for consumers in French-speaking Africa. Djamo wants to leverage its seamless and affordable banking solutions to bring millions of people into financial inclusion.
#10. Mostafa Ashour (Egypt, NowPay)
Ashour is another prominent African innovator. He is a software engineer by education. He worked for IBM for a while and then co-founded his first startup back in 2005. A few years later he joined Microsoft and was part of Microsoft Research. Over 6 years he shipped ideas to Office, Bing, Bing Translate, SharePoint and a few other Microsoft products.
NowPay is a Cairo-based financial wellness platform that offers salary advances to corporate employees. It was one of the two fintechs that were part of Y Combinator's most recent batch. Launched in 2019, NowPay is led by Mostafa Ashour who co-founded the company with Ahmed Sabry. The company today serves a variety of businesses ranging from startups to large corporations. It has raised millions of dollars in venture capital including a round of fresh funds from Global Ventures, Beco Capital, Endure Capital, Foundation Ventures last month.
#9. Omar Ekram (Egypt, Dayra)
Ekram is another North African innovator who makes our list. He was previously the Managing Partner at Tanmiya Capital Ventures, a Cairo-based investment firm. He's a self-taught developer and has been coding since he was 5 years old. He hopes to launch other startups in the fintech space for the African and Middle East markets.
Dayra is a fintech startup that leverages its software, API, and mobile app, to allow businesses to offer loans and virtual accounts to their unbanked workers and customers. It offers loans ranging from $100 to $2,500 for short, medium, and long term, at what it says are better rates than the market.
#8. Sam Gichuru (Kenya, Kidato)
Gichuru is an African innovator who is constantly searching for solutions to African problems. He is the CEO & Founder of Kidato, Nailab Accelerator, and Kuhustle. Kidato, his startup of primary concern, is an ed-tech platform that wants to bridge the African low teacher-to-student ratio. Kidato offers a higher teacher-to-student ratio at affordable pricing.
#7. Onyeka Akumah (Nigeria, Plentywaka)
Before starting Plentywaka, Onyeka was the founder & CEO of Farmcrowdy, a startup which connected investors to farmers via a digital platform. In 2020, Plentywaka became Treepz, in line with its Pan-African expansionist program. Plentywaka, the Toronto-headquartered shared mobility startup, provides hassle-free shared rides on-demand.
#6. Radhika Bhachu (Kenya, Ndovu)
And we have our first woman amongst the 15 African innovator. Radhika has 10+ years of experience advising global top 500 companies. She has worked at London-based companies Deloitte and BlackRock, advising investors on putting their savings to work.
In 2020, she returned to Kenya to put her savings to work in her home country and soon discovered that about $85bn sits idly inside a collective of African bank accounts. Ndovu is building a simplified investment solution for Africans to even the playing field because everyone deserves to succeed. They provide retail investors with digital advice and access to global & local markets through a Robo-Advisor.
#5. Paul Kent (South Africa, Adumo)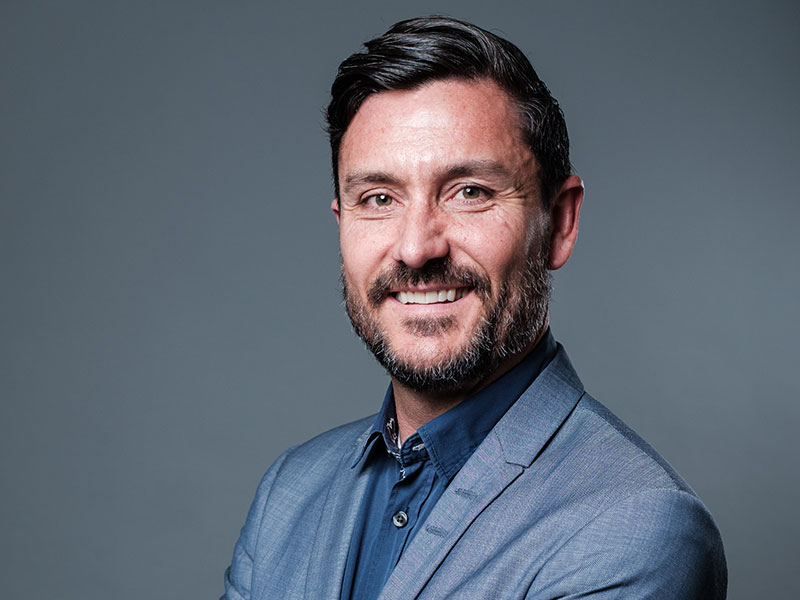 Kent had been a serial startup founder before he founded Adumo. In 2008, he founded SureSwipe, a cross-border payment system, which was acquired by an international consortium in 2019. Adumo brings together three of South Africa's favorite and most well-known payment service providers under one entity–Sureswipe, Innervation Pan African Payments, and iKhokha. Collectively, Adumo services more than 30,000 active clients and 50,000 active card machines with a presence in 7 African countries.
Adumo has so far only received outside investment from a single source. This came in the form of a 225M ZAR investment from International Finance Corporation, which was gained in March 2021. The company has also had activity in the acquisitions market, striking a deal to take over fellow fintech startup Wirecard Solutions South Africa.
#4. Robert Shipanga (Namibia, SciData)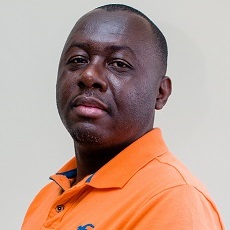 Shipanga is a unique African innovator, as he makes our list from Namibia, a country with a rising start-up culture. He is an alumnus of the International School, Havana. Prior to founding SciData, he became the founder of Blend Productions in 2013.
Sci Data, founded in 2019, has built a payment platform for companies to aggregate and reconcile payments from their clients. Sci Data provides a platform, connected to all Namibian banks, which enables municipalities to automatise the reconciliation and accounting process, making it faster, safer, and less cost-intensive.
#3. Julian Owusu (Ghana, Zuberipay)
Before Founding Zuberi Pay, Julian was an experienced Product Manager after spending time at various Digital Agencies in London. He also led on the development of various products for new startups in the U.K. Julian received his BA from the University of Northampton.
Zuberi is a fintech product solving the personal cash-flow problem for employees. The startup allows employees to "stream" their salaries all through the year as opposed to only 12 days a year. The salaries, which are pro-rated monthly, can be withdrawn for use at any time.
#2. Emmanuel Asamoah (Ghana, Boxconn)
Asamoah is the youngest African innovator on this list. A 2019 Graduate of the University of Ghana, he was a former Information Technology Officer at Apollo International. Right after his studies at University of Ghana, he co-founded Boxconn. Boxconn was created by a passionate team of engineers, designers, marketers, operations and growth specialists, and is headquartered in Accra, Ghana.
The company was co-founded by four EITs from the Meltwater Entrepreneurial School of Technology who have over 15 years of combined experience in Technology and Logistics across Africa. It is backed by the Meltwater Foundation which is headquartered in San Francisco, California.
#1. Yanmo Omorogbe (Nigeria, Bamboo)
Yanmo Omorogbe is a Co-Founder and Director of Growth at Bamboo. Before founding Bamboo, she was an Investment Associate at the African Infrastructure Investment Managers (AIIM). Yanmo is dedicated to facilitating the continued growth of organizations she has found herself. An alum of Chemical Engineering from Imperial College London, she was previously the assistant to the Nigerian Minister of Power, Works & Housing.
Bamboo is another investment platform. The platform helps people invest in the Nigerian Stoc Exchange as well in the stocks of the US. It also helps to invest or trade in 3500 stocks listed in the US. This can be easily done through mobile phones or computers. Bamboo makes it fast to discover the trending companies you can invest in while using top security to protect the data of its users.
Conclusion
There you have it, the 15 African innovators you should keep an eye out for in 2021 and beyond. All these startups and founders mentioned here are providing great value to Africans through their services. While we've covered several startups, we know there are many more that we haven't. If you know any ones which you feel should feature on our next list, feel free to mention them.