USAID's $255 Million Heading For Kenya's Drought-Ravaged North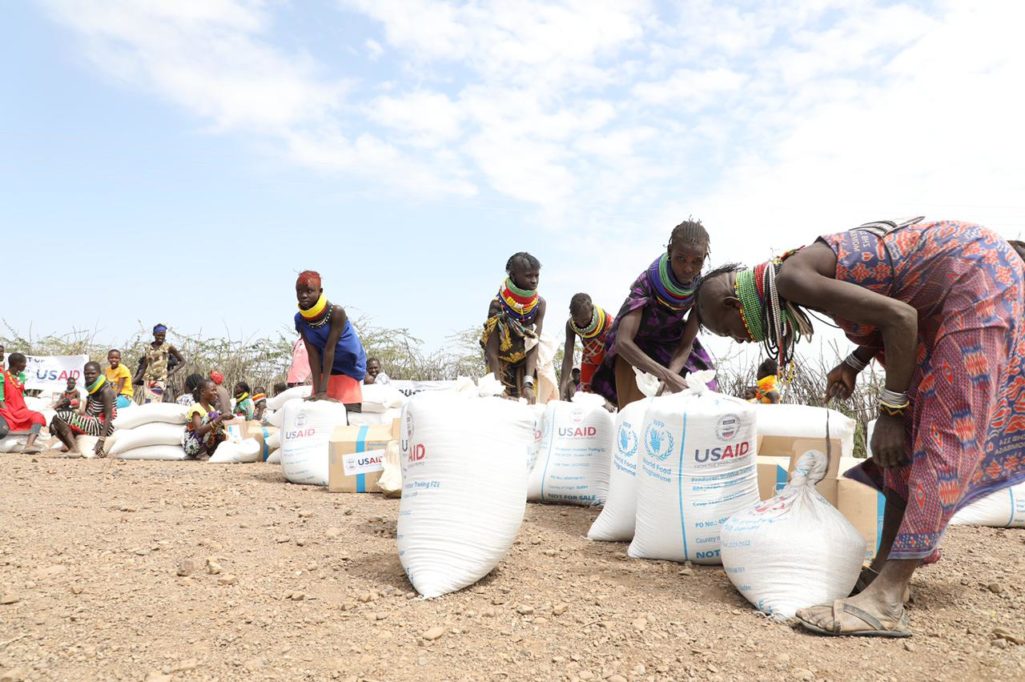 The United States Agency for International Development (USAID) announced on Friday 22nd July that it would donate $255 million in emergency assistance to Kenya to help the East African nation fight the severe drought in the northern region while calling on other countries to join in the fight against Kenya's drought.
The money will go into humanitarian assistance including food and other vital supplies. About 4.1 million people in Kenya are facing severe food shortages of food and water. Also, over 940,000 children are suffering from malnutrition, a 50% rise from three months ago.
ALSO READ: Are Cold hubs The Solution To Africa's Huge Food Wastage? Find Out
Earlier this year, USAID had already committed $65 million for the same course according to Samantha Power, the USAID administrator. However, she fears that the crisis may cross over to other sectors like education.
So far, the Kenyan government has spent about 12.6 billion shillings (approx. $106.28 million) to ease the suffering of those hit by Kenya's drought. However, Margaret Kobia, the minister overseeing the government aid program said the country needs additional 15 billion shillings.
Kenya's drought is made worse by the ongoing war in Ukraine. The ongoing war has led to a major disruption in the food supply chain. The resulting effect is skyrocketing prices around the globe.
According to the World Food Programme, no fewer than 50 million people will likely face food insecurity across Uganda, Sudan, South Sudan, Somalia, Kenya, Ethiopia, and Djibouti.
The extent of the devastation caused by Kenya's drought
This is Kenya's worst drought in 40 years. Saying that a certain number of people are on the brink of food shortage alone doesn't give a clear picture of Kenya's drought. The extent of the problem becomes clearer when you look at the environment in general.
Kenyan farmers have lost up to 70% of their crops. In May alone, the country reported that at least 2.4 million livestock has died due to the drought. This is worrisome considering the fact that livestock is a major source of food for Kenyans.
This is coming at a time when many families have still not recovered from the effects of the COVID-19 pandemic. The village of Purapul in northern Kenya has not seen significant rain in 3 years. Many families now eat the bitter wild berries which often make them sick. Loka Metir, a resident of Purapul said,
ALSO READ: 4 Reasons Why Africans Should Consume More Local African Foods
"We are used to our situation. We don't know how to farm crops, and all our animals have been killed by the drought. We are just waiting to die of starvation out here. Eating these berries is the only way we know how to survive."
What the USAID's $255 million will be used for
The ongoing drought in Kenya will likely stretch into 2023. The USAID hopes that earmarked funds will help to prevent human fatalities. USAID did not only announce the donation of $255 million but also gave a breakdown of how the money would be spent. This includes;
Provision of emergency food to fight food shortage: USAID will spearhead the provision of food like sorghum (an alternative to wheat), vegetable oil, and yellow split peas. In areas where there are no local markets, cash will be handed down to families.
Fighting malnutrition by the provision of nutrition supplements: Children facing malnutrition threats will get nutritional supplements that are made from peanuts. Families with malnourished women and children will also get Supercereal Plus, a blend of corn and soy which makes into a porridge. They will be required to use this at home.
Provision of clean water: The risk of water-borne diseases is higher during drought. Part of the funds from the USAID will go into the provision of safe water, hygiene support, and sanitation in Kenya's drought-ravaged areas. The portable water will come from trucking, community wells, repair of boreholes, and distribution systems.
ALSO READ: 13 Popular African Foods You Cannot Miss In Each Region
Veterinary services to limit livestock loss: USAID provides veterinary services, supplements, and animal fodder to prevent excessive loss of livestock. This will help in rebuilding the family herd when conditions become favorable.
How to prevent future food shortages and drought crisis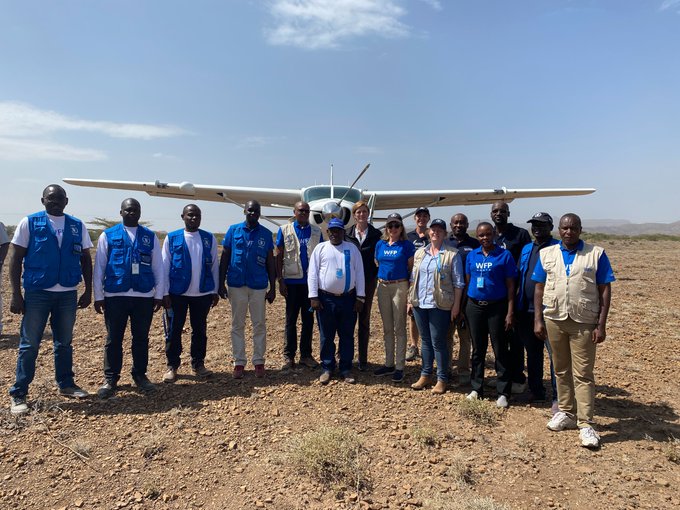 Planning ahead is the only way the Kenyan government and its partners can reduce the impact of Kenya's drought—which has now become a reoccurring event. It is important to educate farmers on drought-resistant farming techniques.
Also, Kenyan farmers should embrace drought-resistant seeds. These seeds are better adapted for areas with low rainfalls. Kenya's drought is blamed on climate change. That means that the magnitude of these problems will likely get bigger. Since climate change is already upon us, we must learn to adapt to it.
Where it is feasible, the government should consider building silos to store grains during the season of abundance. These grains will be gradually distributed to avoid food shortages when the next drought strikes again.