What African Leaders Should Prioritize At 2nd U.S.-Africa Leaders Summit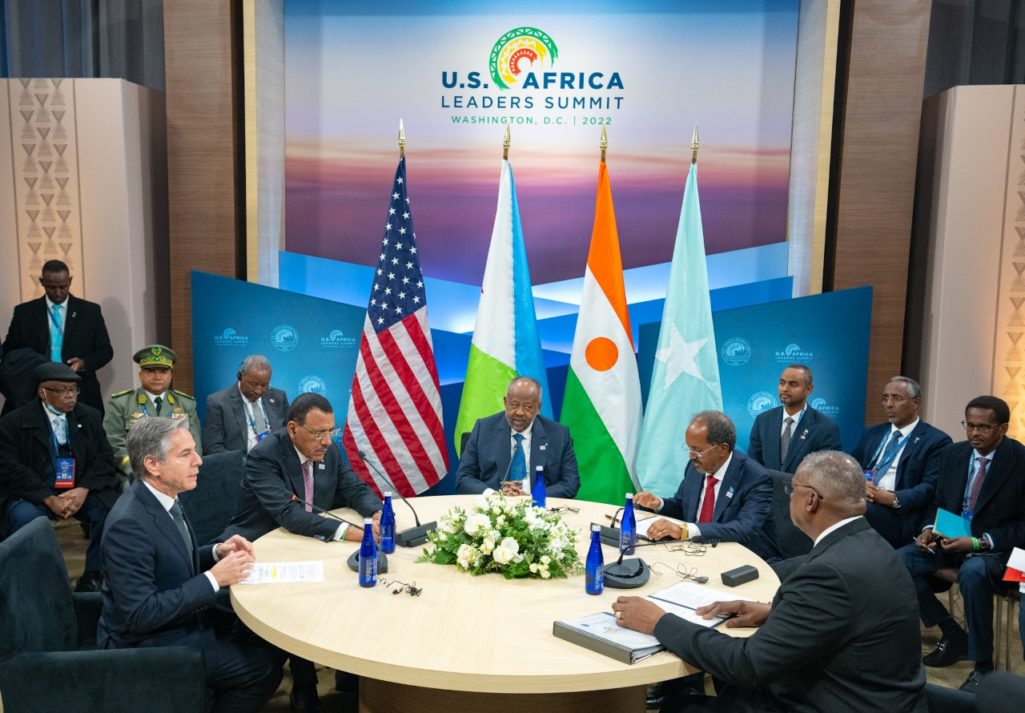 The U.S.-Africa Leaders Summit scheduled for Washington, DC began on 13 December and will end on 15 December 2022. The date was first announced at the 2022 U.S.-Africa Business Summit held in Morocco on 20 July 2022 by Vice President Kamala Harris while delivering her opening remarks.
According to a statement on the U.S. government website, "the Summit will demonstrate the United States enduring commitment to Africa, and will underscore the importance of U.S.-Africa relations and increased cooperation on shared global priorities." Some of the goals of the summit include;
Develop new economic relations
Advance peace, good governance, and security
Strengthen the pledge to democracy, civil society, and human rights
Promote food security
Work together to reinforce regional and global health security
Magnify diaspora bonds
Take action to combat climate change
Endorse youth leadership and education
Many African leaders have already jetted off to the United States to participate in this Summit. The question on the mind of many Africans is whether the African Union (AU) has a collective agenda going to the Summit—and what the right agenda should be.
The U.S.-Africa Leaders Summit is coming at a time when the United States is growing more concerned about the dominating presence of China in Africa.
Lately, President Putin of Russia has also been extending a hand of fellowship to Africa, including offering some countries military support to defeat insurgents.
The first edition of the U.S.-Africa Leaders Summit was hosted in 2014 by ex-president Barack Obama. With China investing hugely in African infrastructure, the United States will need more than just promises to sway African leaders to abandon China for the United States.
Biden to back African Union for a spot in G20?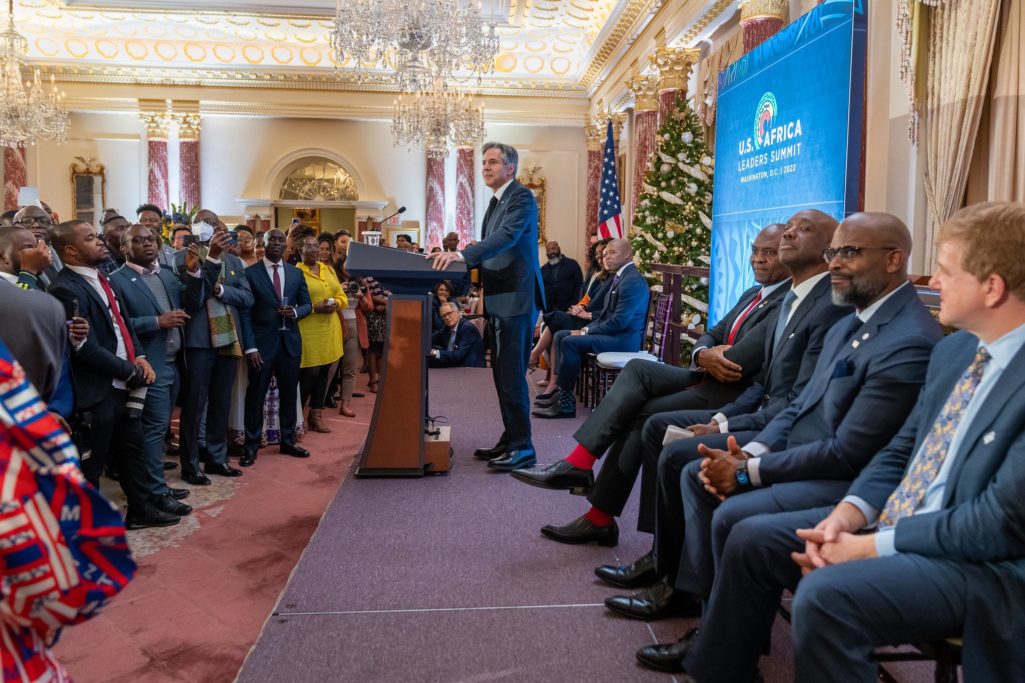 One of the key agendas the United States is expected to talk about at the U.S.-Africa Leaders Summit is the role of the African Union in the Group of 20 nations.
According to the White House, President Joe Biden will support a permanent role for the AU in the Group of 20 major economies.
Biden's pledge is coming after his open support for the expansion of the United Nations Security Council and the representation of Africa while making a speech in September at the world body. However, it is likely that China and Russia will oppose this since it is perceived as a ploy to dilute their veto power.
"It's long overdue for Africa to have a permanent seat at the table in international organizations and initiatives," senior director for African affairs at the National Security Council, Judd Devermont said. "We need more African voices in international conversations that concern the global economy, democracy and governance, security, health, and climate change."
In the last G20 Summit in Bali, Indonesia, in November, the African Union's chair and Senegalese President, Macky Sall was invited to be part of the meeting. The only African member of the G20 at the moment is South Africa.
They became a member in 2008 during the global financial crisis as the current form of the organization sought ways to bring together the top economies in the world.
A total of 49 African heads of state were invited to the summit including the Chairperson of the African Union Commission, Moussa Faki Mahamat. Countries that are currently suspended from the African Union including Burkina Faso, Sudan, Guinea, and Mali did not get an invite. Eritrea was also exempted from the invitation.
Should African leaders continue to live on promises?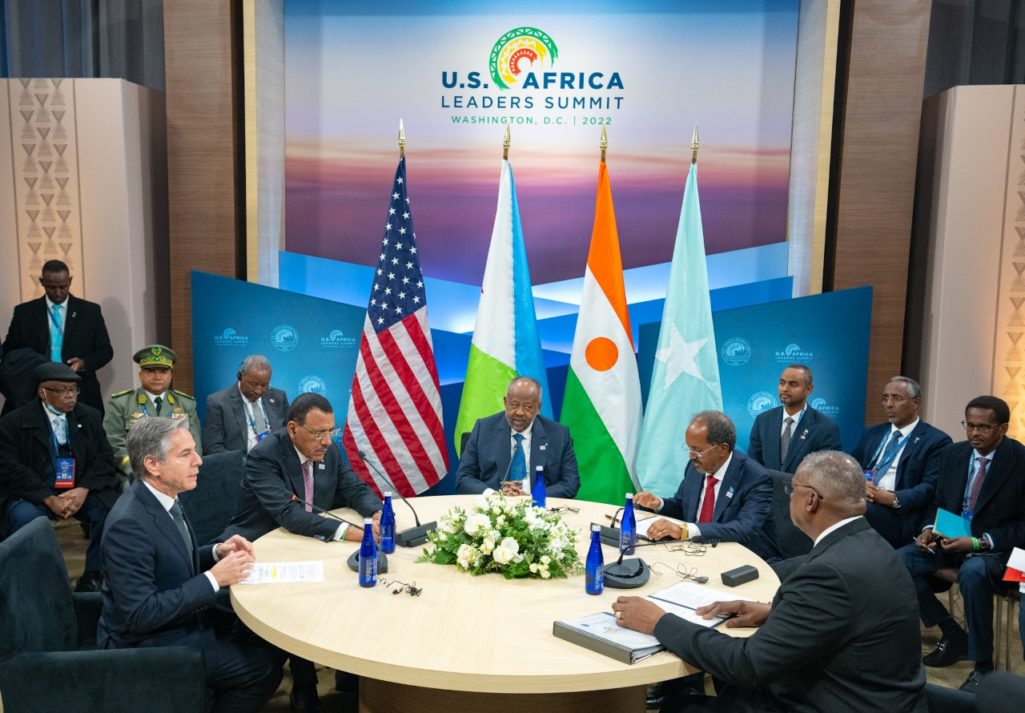 Everywhere African leaders go, promises follow. In China, they wined with President Xi Jinping who promised increased investments in Africa worth about $60 billion. In Russia, they were entertained at a seaside resort with military aircraft for sale parked outside the summit venue.
Turkey took a different approach by supporting Africa's bid for a permanent seat on the U.N Security Council. The list of countries holding African summits has grown over the years. Now, Biden is pushing for a bigger role for Africa at G20.
Rekindling the U.S.-Africa Leaders Summit after 8 years is the latest on a long list of major foreign powers that want to enhance ties with Africa.
International interest in Africa's commerce and military has grown in the last decade with Turkey, Russia, and the United Arab Emirates coming into the picture that China once dominated.
The United States has lagged behind in this competition. However, Biden hopes to reverse that with the second U.S.-Africa Leaders Summit. The three-day meeting will feature new business partnerships and deals, top-level meetings, and a gala dinner at the White House.
However, it is unlikely that the fanfare will sway African leaders who are now used to being courted. Beyond the rhetoric and flamboyant displays, African leaders have often made it clear that what they want is to be heard rather than treated as a problem that needs to be solved—which has been the United States' approach for many years.
"The United States has by default viewed Africa as a problem that needs to be solved," echoed Murithi Mutiga, the African director at the International Crisis Group. "However, its competitors see Africa as a land of opportunities which is why they are gaining ahead of the United States. Whether this conference will change is yet to be seen."
The United States may be a little too late. China has made investments in Africa including funding railways, highways, and ports. Many say that is matching intent with action, unlike the United States whose approach has been more talk and less action.
So much has changed since the last U.S.-Africa Leaders Summit. China is Africa's biggest trading partner. Goods worth over $254 billion were exchanged in 2021—and Africa's debt to China has also skyrocketed.
On the other hand, the United States trade with Africa dwindled to $64 billion last year which is just 1.1% of the United States' global trade.
Africa needs to be heard and allowed to make their own choices
Analysts say that what Africa wants is to be heard rather than told what to do. President Sall echoed this view in an interview last Thursday in Dakar.
In the charged speech, the AU president said; "When we talk, we're often not listened to, or in any case, not with enough interest. This is what we want to change. Let no one tell us no, don't work with so-and-so, just work with us. We want to work and trade with everyone."
At a reception for African innovators as part of the U.S.-Africa Leaders Summit, Secretary Antony Blinken highlighted some of the ways that the United States hopes to partner with Africa.
Four months ago in South Africa Blinken said the United States is not going to tell Africa what to do but rather will listen. At the reception for African innovators, he reiterated, "Idris said it best: Africa doesn't need aid, it needs innovation."
Perhaps, the United States wants to demonstrate that they are now ready to listen by not inviting leaders of African countries that were suspended from the African Union.
While it seems the United States is lagging behind, many say it still has a chance to gain on the continent by portraying a positive attitude that shows they are 'ready to listen'.
While China works with everyone regardless of the stand of the regional bloc or government, the United States has shown that they respect the decisions of the African Union by not inviting errant leaders.
Also, the United States is known for giving aid to countries with perceived clean human rights records unlike China which seems not to care about human rights records when dealing with any country.
The business opportunities may turn into photo opportunities
Some African leaders have been tweeting about their departure to the U.S.-Africa Leaders Summit. Without the right mindset, the business opportunity presented by the Summit will only end as a photo opportunity—and brighten the social media handles of the respective leaders.
Other engagements will be going on at the sideline of the Summit and African leaders are expected to seize the opportunity to sign deals with top business executives in different sectors.
For such engagements to become a success, African leaders should have had agendas for their respective countries coming to the Summit. Without a bargaining chip, African leaders will be left in a position where they just have to accept whatever is tossed at them.
Although Blinken has reiterated that the United States doesn't want Africa to take sides, the truth remains that the United States is eager to counter China's African dominance. African leaders can ride on this anxiety to demand more.
The United States already revealed that it would invest over $50 billion in Africa over the next three years. What that money will be invested in or which countries will get the lion's share is yet to be ascertained.
Instead of asking for aid, African leaders should insist on partnerships that will lead not only to infrastructural growth but also to human capital development.
Reactions trailing the U.S.-Africa Leaders Summit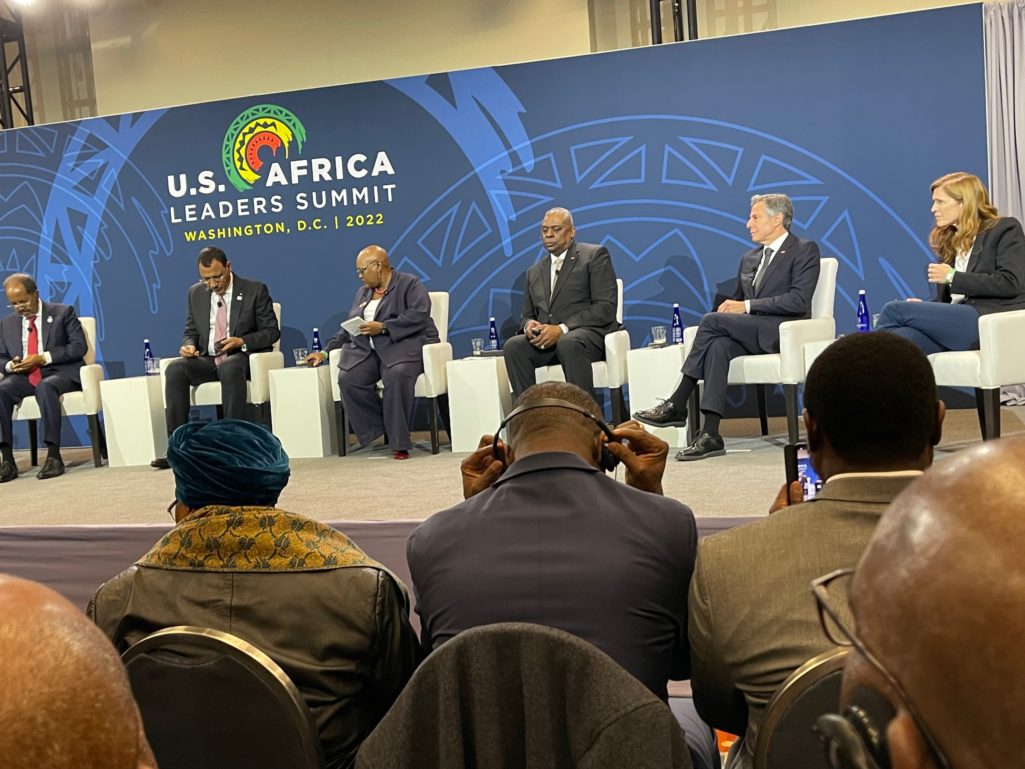 The reaction trailing the U.S.-Africa Leaders Summit has been mixed. On one hand, some Africans have expressed their optimism on how the summit can lead to a better future for the continent as well as given tips on what African leaders should do.
On the other hand, some commentators have reechoed their distrust for anything America. While some of this distrust is born out of pure sentiments, others are the product of previous failed promises from the United States.
A smaller group is only concerned that some leaders with questionable human rights records were invited to the summit.
Finally, there are those that question the intent of the sudden interest of foreign powers in Africa. They argue that they are just after Africa's resources rather than being genuinely interested in the continent's development.
The U.S.-Africa Leaders Summit will only last for three days but it may take years to start seeing the outcome of the meeting—if there will be any.
Join African Vibes Community for more positive African news, exciting tips, and discussions.