'TRESOR BRILLANT': MYSTIFYING BRILLIANCE – Vlisco's Third Fabric Collection of 2011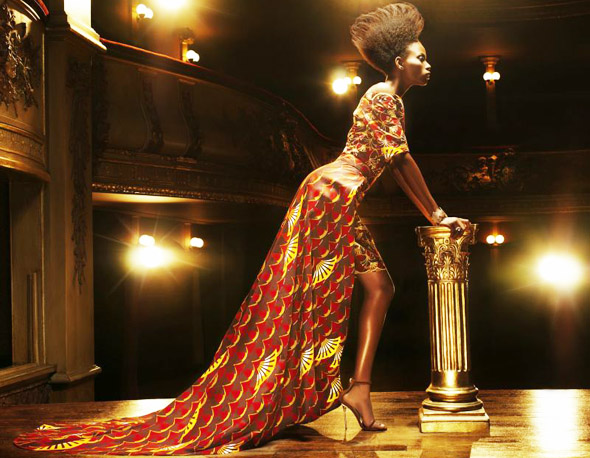 Shimmering radiance creates a vision of pure richness, drawing full attention to a mysterious woman wandering in the night. Gracefully flowing fabrics weave an enigmatic story, determined to uncover where her journey is taking her. Strutting through the dim setting of the colonnade as it merges with a twinkling glow. That is what Vlisco third fabric collection is all about.
The diamond-inspired designs take on an almost tangible shine and add the perfect touch of glamour. She continues towards her destination, where she divinely takes the stage. An overwhelming sense of heroism seizes her the moment she becomes the center of attention on stage. Silhouetted by spotlights illuminating her sophisticated attire of dreamy designs.
ALSO READ: Ghana's Stylista Will Inspire The Way You Dress With This Vlisco Collection