See These 10 Wealthiest Neighborhoods In Nigeria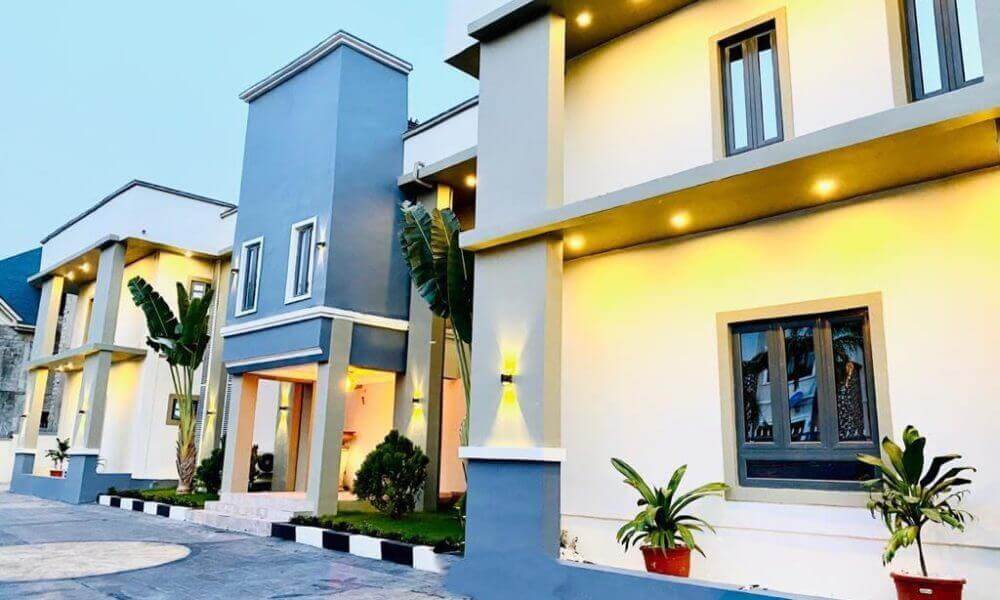 Nigeria is one of the best places to live in Africa, considering its fine weather, unique landscape, culture, and opportunities. Living in Nigeria can be relatively cheap and expensive, too, depending on how and where you want to live. Living in the wealthiest neighborhoods in Nigeria comes with a considerable price tag. That's why it's luxury in the first place.
For those looking to move to or gain more insight into some of the wealthiest neighborhoods in Nigeria, here's a list of 10 of them. This list includes everything you need to know about each of them in no particular order.
1) Banana Island Ikoyi, Lagos State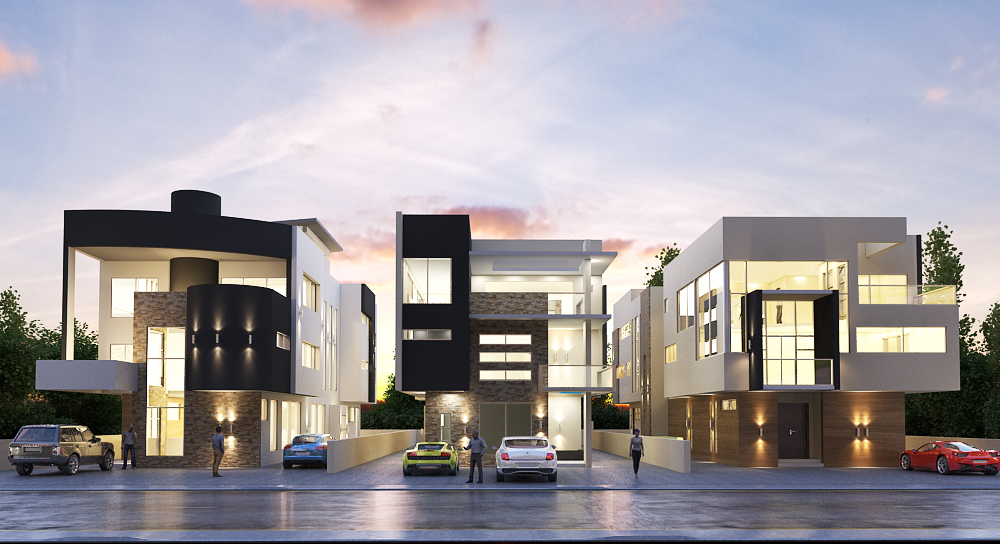 Banana Island is a humanly contrived island off the verge of Ikoyi, Lagos, Nigeria and it's a no-brainer on our list of the wealthiest neighborhoods in Nigeria. The island was initially called the lagoon project while the construction was ongoing. However, after completing the project, it turned out slightly shaped like a banana. That was why it was named Banana Island.
The residents of banana Island have access to world-class amenities such as underground electrical systems and water supply networks, central sewage systems, and telecommunication networks.
Banana Island is home to some notable Nigerians and corporates in various sectors, including but not limited to Mike Adenuga (CEO of Globacom), Davido, Linda Ikeji, Etisalat Nigeria, Airtel Nigeria.
The average price of buying a house in Banana Island is $2 million.
ALSO READ: Top 10 Places In Africa to Visit After The Pandemic
2) Maitama, Abuja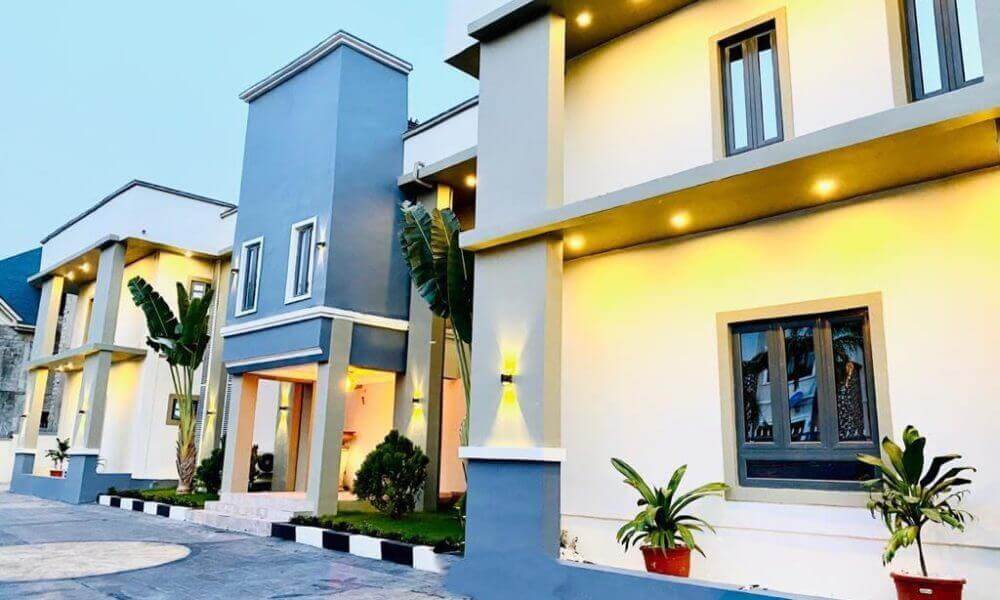 The Maitama district is a leafy Abuja phase 1 area located directly to the north of the Abuja city center. It provides a perfect blend of tranquility, class, and entertainment. Maitama houses most embassies, prominent five-star hotels in Nigeria, and top-notch restaurants. With lots of parks and green spaces, outdoor activities in the district are fun and very relaxing. The wealthy lifestyle this exclusive neighborhood affords comes with a high cost of living.
Lands and homes in the community cost 600 million Naira and sometimes more. This varies depending on the size.
3) Asokoro, Abuja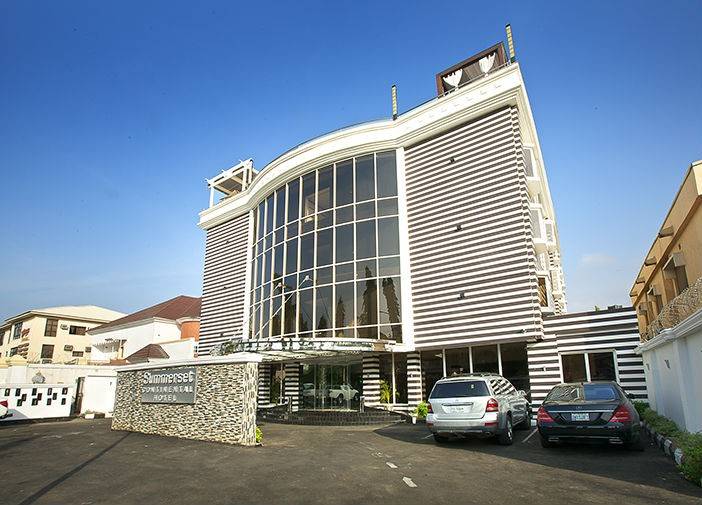 Our picks for the wealthiest neighborhoods in Nigeria is incomplete without mentioning this district. Asokoro area is an exclusive neighborhood for Nigerian and international elites located at the heart of the Federal Capital Territory of Nigeria. However, there's a divide amongst Abuja residents as to which area is more affluent between Asokoro and Maitama. While there's no definite answer to this debate, the institutions and edifices located in the Asokoro area are almost too important to ignore. The neighborhood houses Nigeria's presidential Villa, Ecowas secretariat, and numerous five-star hotels.
The neighborhood is home to the President of Nigeria, Elite politicians, and top local and international business magnets. Hence, some people refer to it as the most desirable place to live in Nigeria.
Depending on the size, location, and sometimes purpose, the cost of land or house in the Asokoro area of Abuja can sometimes be well over 350 million Naira.
ALSO READ: A Peek At 13 South African Celebrity Homes
4) Lekki Phase 1, Lagos State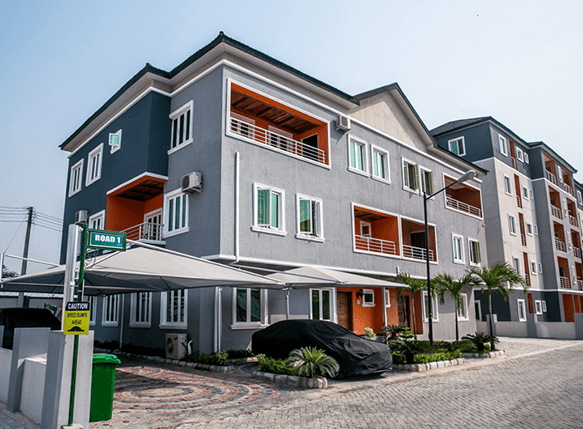 Located in Lekki city, southeast of Lagos State, Lekki Phase 1 is undoubtedly one of Nigeria's wealthiest neighborhoods. Lekki Phase 1 has become a prominent residential, commercial, and industrial district in Lagos State. The luxury neighborhood houses several beaches, making it the heart of relaxation and fun activities for most Lagosians and tourists. 
The neighborhood houses many top Nigerian musicians and celebrities, including Tiwa Savage, Naira Marley, and Timaya, making it a dream neighborhood for almost every Nigerian.
The average price of houses in Lekki is 65 million Naira. 
5) Ikeja GRA, Lagos State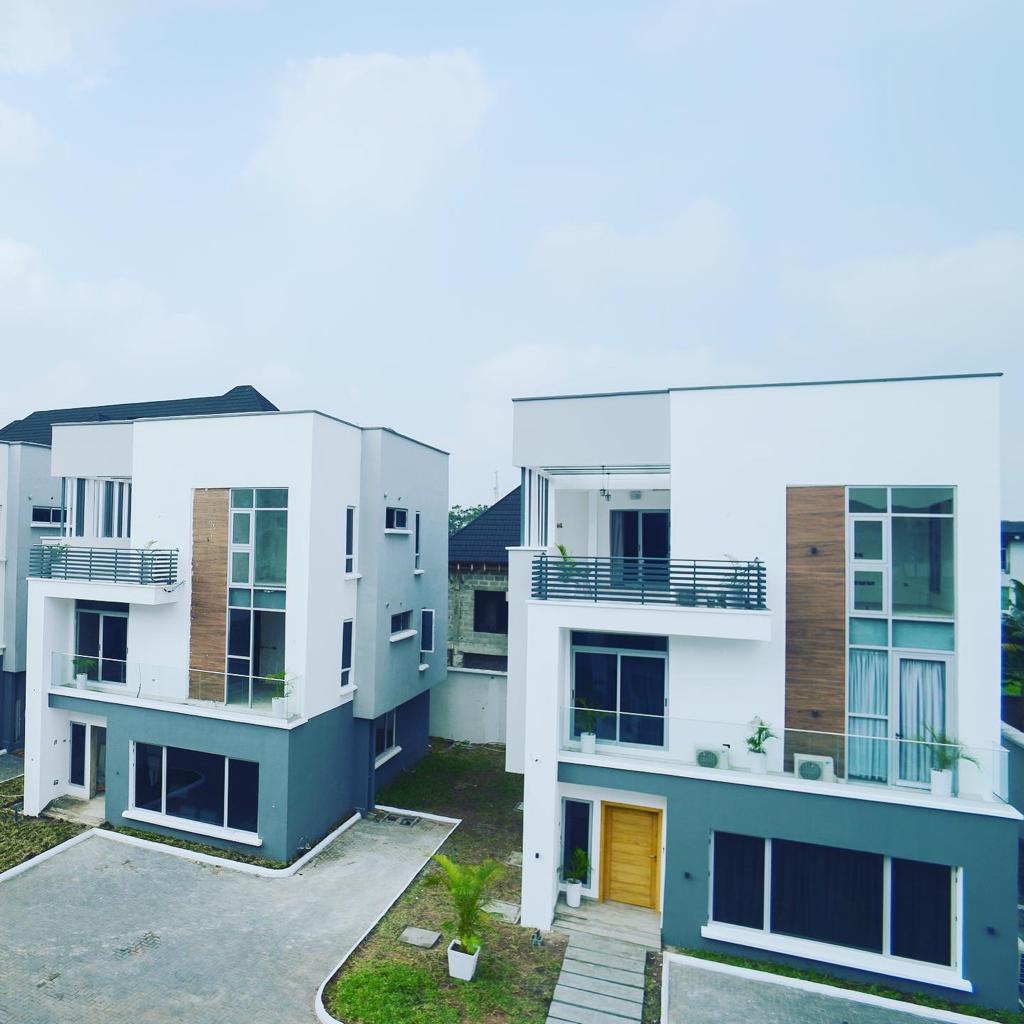 Ikeja is the capital of Lagos State and a home for most government parastatals and high ranking politicians in the state. The Ikeja GRA was formerly designed to be an exclusive residential area. However,with time, numerous entertainment and commercial outlets crept in, and now the neighborhood is commercialized.
The neighborhood is elegant and safe. It also has almost every basic amenities and institutions, so there's no need to leave the area in search of greener pastures in this regard.
The average price of houses in Ikeja GRA is 190 million Naira.
6) Nicon Town, Lagos State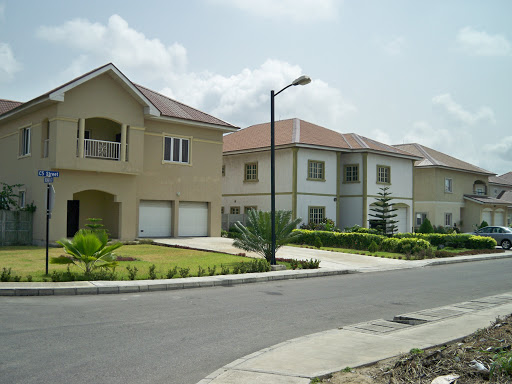 Nicon Town is an exclusive residential area located in Ikate. It is located off the Lekki- Ekpe expressway Lagos. The town is famous for its quality, class, and organization. Each house in the neighborhood has enough space for flower planting and parking space; hence cars are prohibited from parking along the roadside. The town boasts top-notch security, proper waste management, steady water, electricity supply, and quality finishing.
ALSO READ: 20 Construction Projects That Will Transform Major African Cities In 2021
The average cost of a property in Nicon Town is 250 million Naira.
7) GRA Phase 2, Portharcourt, Rivers State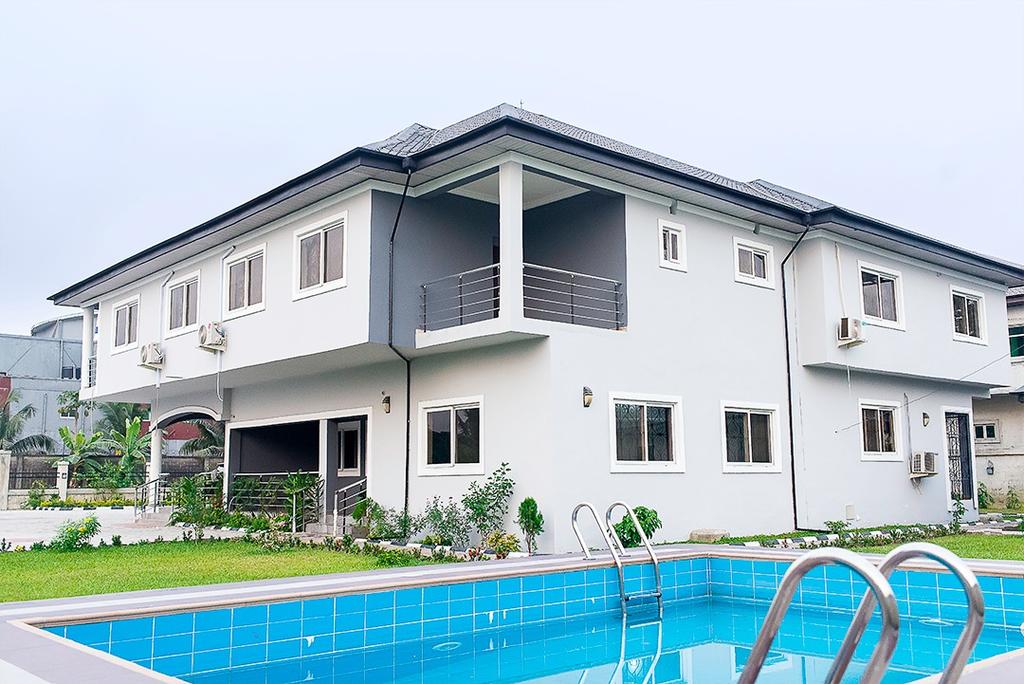 A serene and affluent neighborhood located in the heart of the capital city of Rivers State, GRA phase 2 area is occupied mainly by expatriates working in the oil companies in the state and other wealthy indigenes. 
The neighborhood is usually busy at night, what with its large concentration of top-notch nightclubs, hotels, bars, and fine women.
The average price of a property in GRA Phase 2, Portharcourt, is 180 million Naira.
8) Jabi, Abuja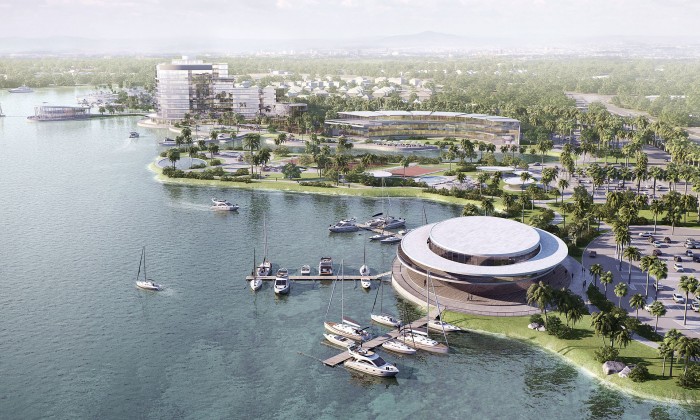 The Jabi neighborhood in Abuja offers a perfect and desirable mix of urban elements and green space. It is located close to the city's center and, at the same, far off just enough to enjoy absolute serenity. The Jabi park and Jabi lake are perfect spots for relaxation and outdoor activities, and it's always buzzing with visitors. Stylish lounges and rooftop bars put a finishing touch to the neighborhood's mind-blowing aesthetics.
The properties in this area have starting prices of 80 million Naira and above making it worthy of mention among the top wealthiest neighborhoods in Nigeria.
9) Alalubosa, Ibadan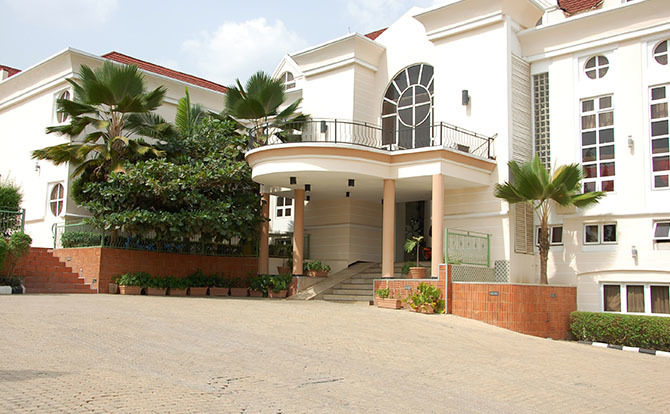 Alalubosa area in Ibadan Oyo state provides a luxurious escape from the ever buzzing city of Ibadan. Located in a serene and green environment, the estate comprises mainly duplex complexes and very few commercial outlets. While most people believe the city of Ibadan does not have wealthy neighborhoods per se, the Alalubousa area chooses to differ. Hence, the reason why the elites in the state have made it their home.
Properties in the area are priced at an average of 49 million Naira.
10) Ibara, Abeokuta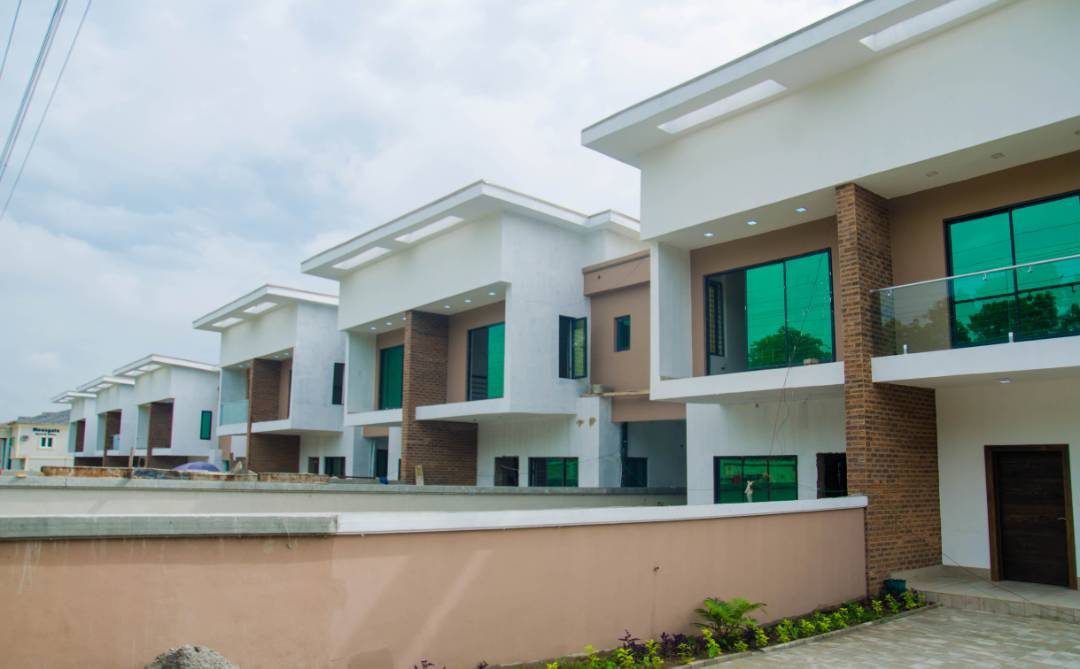 Of all the areas on our list of wealthiest neighborhoods in Nigeria, Ibara area in Abeokuta city provides a perfect environment with all the luxury you can desire at a slightly lower price. While this area is still developing, its growth has been rapid. Hence, it's gradually turning to the first point of call for any wealthy person looking to get the most bang for their bucks.
The average cost of a property in this highly coveted area is 22 million Naira.
The 10 wealthiest neighborhoods in Nigeria highlighted above are not only luxurious in terms of living, but they've also proven to be great tourist centers and high-yielding real estate investments.