Racism At the Ukraine-Polish Border May Change People's Opinion About The War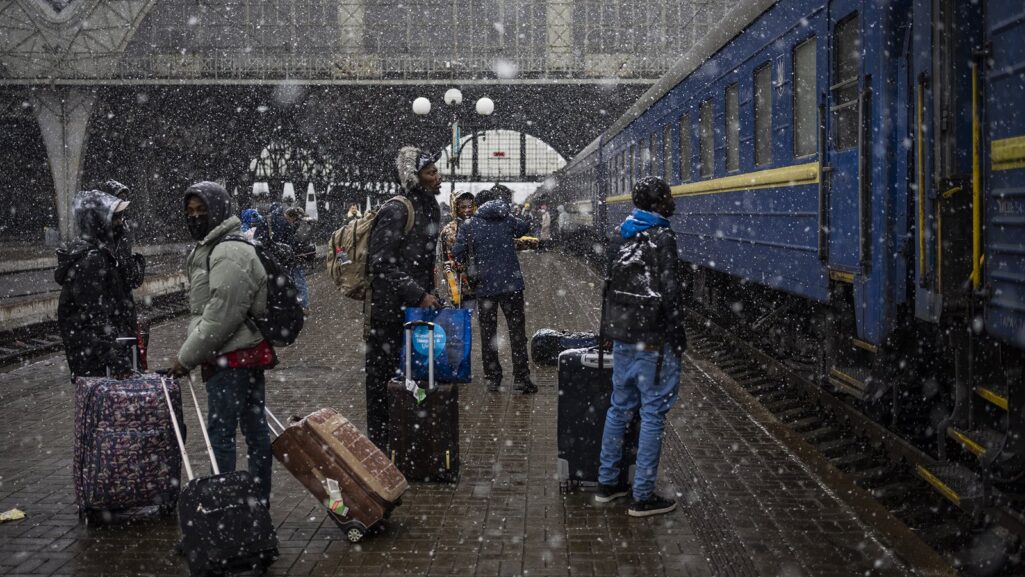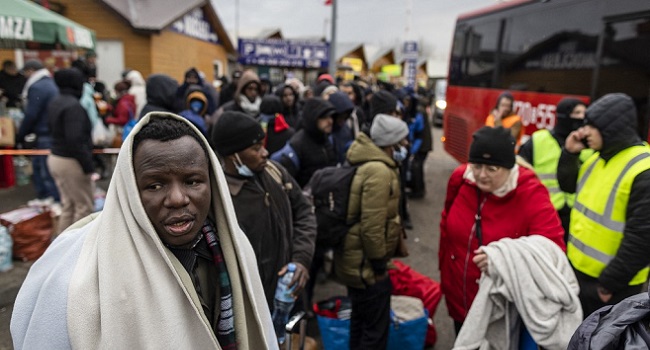 Many Africans have expressed their concerns over racism and discrimination at the border between Poland and Ukraine. Black people living in the region say that they have been abandoned, with some taking to Twitter to lament the racism at the Ukraine-Polish border.
ALSO READ: Discussion: 5 Reasons Every African Should Be Worried About Russia-Ukraine Conflict
On Monday, Feb. 28, African governments scrambled to help their citizens escape the Russian invasion in Ukraine following racist and unfair treatment reports. For many, it was a little too late.
Speaking on the condition of anonymity, one African student living in Ukraine told African Vibes that he and other foreigners had to beg people to take them to the border to find ways to escape. He also added that on getting to the Ukraine-Polish border, they didn't let Africans in. Also, Blacks without European passports couldn't cross the border because of their skin color.
Racism at the Ukraine-Polish border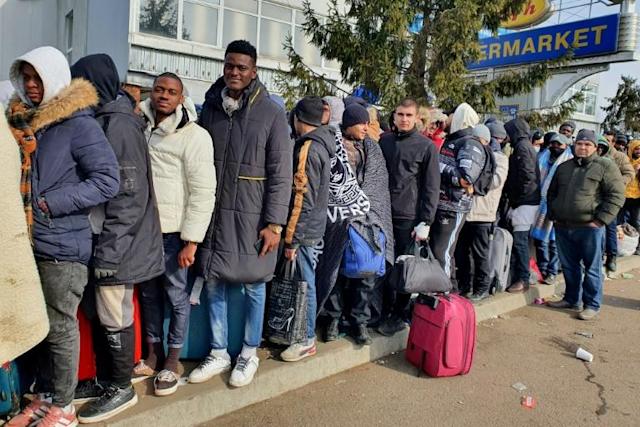 Many African refugees arrived at the Ukraine-Polish border on foot, often after walking long distances through the wintry conditions. Furthermore, some of these refugees say that once they arrive at border crossings, Ukrainian border guards prioritize Ukrainians and send others, such as people from African countries, to the back of the queue, some of which stretch for kilometers.
A Nigerian medical student who spoke to African Vibes said she spent close to a week waiting at the Ukraine-Polish border with no food and water.
ALSO READ: DISCUSSION: Mali And France Relationship Hits New Low. Is France Sabotaging Its Former Colonies?
After several years of tension between Russia and Ukraine, Russia launched its invasion of Ukraine on Feb. 24. Russian President Vladimir Putin ordered the attack of the neighboring country over fears the country would join NATO, which he believes threatens Russia's security. Putin also accused Ukraine of attacking the Russian minority in Luhansk and Donetsk.
The head of the United Nations refugee agency Filippo Grandi said more than 50,000 Ukrainian refugees had left Ukraine. On Monday, in a video posted on Twitter, a Ukrainian officer pushes a Black girl off a train.
Discrimination not based on race, but priority based on need?
There have been many accusations on Ukraine, plus the racism at the Ukraine-Polish border. However, a close source waiting for relatives off the evening train amid the massive crowd at Przemysl spoke to African Vibes and denied any racism by her fellow citizens. She said,
"The only citizens who were allowed to leave the country were women, children, and old men. Able-bodied men from 16 years of age to 60 were asked to stay in the country to fight off the Russian invasion."  She also said, "this is not discrimination based on race but a priority based on need."
ALSO READ: DISCUSSION: Was it Right for President Obama to intervene in the Libyan Conflict?
Furthermore, another close source in Ukraine who asked for anonymity said the attacks on Russian minorities in Luhansk and Donetsk weren't true. Rather, it is a way for Putin to portray Ukraine as bad to the media. He said,
"Ukrainians are friendly and peaceful people. There wasn't any discrimination at the border cause of race. Ukrainians only prioritized their citizens first because this is war. It can happen to any country, and surely countries would definitely prioritize their citizens first."
Lately, President Putin arrested more than two thousand Russian citizens protesting against the Russian invasion. With the ongoing media war, it is really hard to pick a side, especially for Africans who can rarely sanction either of the countries. However, all we ask is for both sides to stop the hostilities and give peace a chance.