President Joe Biden Wants John N. Nkengasong To Lead Global HIV/AIDS Fight. See Why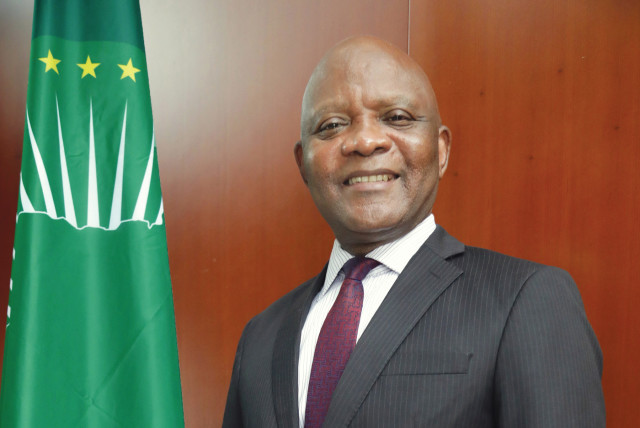 A release by the White House on Sep. 27 announced president Joe Biden's intention to nominate the African-American virologist, Dr. John N. Nkengasong, to combat a widespread health issue. If appointed, Nkengasong will be the first African to hold the position of Ambassador-at-Large and Coordinator of United States Government Activities on HIV/AIDS Globally.
According to the UNAIDS Global statistics, in 2020, over 37.7 million people around the world were living with the disease. Also, there were over 1.5 million incident cases in that year and about 680,000 cases of HIV-related deaths.
Although there have been intensive efforts to eradicate HIV/AIDS through prevention and treatment, Africa still has a battle to win. This makes the White House announcement news of hope for Africans and the world at large.
Who is Dr. John N. Nkengasong and what does he do?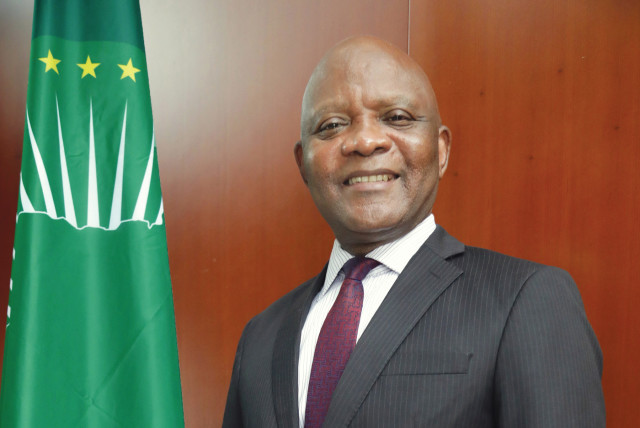 Dr. John N. Nkengasong is a prominent health professional from Cameroon. He has a sound academic background, and interest in widespread diseases likes HIV/AIDS, malaria, etc. Also, he authored over 200 peer-reviewed articles.
Nkengasong has participated in numerous international conferences and public health programs. He is also renowned for his role as an office-holder in a countless number of agencies such as the African Union (AU) and the United States Center for Disease Control (U.S. CDC).
He attended the University of Yaounde, Cameroon where he received a B.Sc from the Faculty of Science. He also holds a Master's degree in tropical biomedical science which he received from the Institute of Tropical Medicine, Antwerp, Belgium. Furthermore, Nkengasong received a doctorate degree from the University of Brussels, Belgium where he studied medical sciences with a focus on virology.
Asides from the fame of president Joe Biden's proposed nomination, the Cameroonian virologist has had a pat on the back from the United States. Some time ago, the Center for Diseases Control awarded him with its highest recognition, the William Watson Medal of Excellence.
The government of Cote d'Ivoire awarded Nkengasong with a Knight of Honour Medal. President Macky Sall of Senegal did the same by naming him the Officer of Loin in 2017. In 2018, he also received knighthood status from his home country Cameroon.
Why did Joe Biden pick Dr. John N. Nkengasong?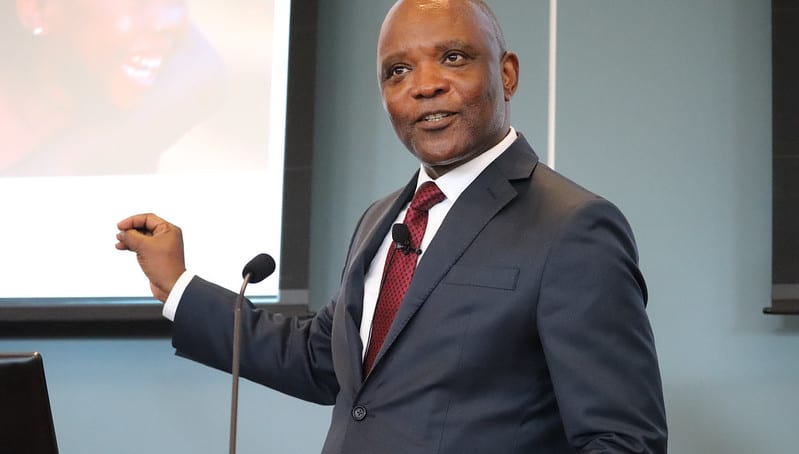 There is a simple explanation for why president Joe Biden wants Nkengasong at the forefront of the global fight against HIV/AIDS. It is that it is difficult to overlook someone with such great potential. Nkengasong has been all over the world proving his worth.
He is currently in the African Union as the director of the Africa Centers for Disease Control and Prevention. He was a board member of the International AIDS Vaccine Initiative in New York. Prior to that, he was part of the Coalition for Epidemic Preparedness Innovation in Norway.
In the U.S., Nkengasong served as the Acting Director of the Center for Global Health in the Center for Disease Control and Prevention. He also led the role of Chief of the International Laboratory Branch in the Division for Global HIV/AIDS and Tuberculosis. Moreover, Nkengasong had been the Co-chair of the President's Emergency Plan for AIDS Relief (PEPFAR). In 2020, he was one of the World Health Organization Director General's Special Envoy for COVID-19.
What will his new role entail?
As stated in the release by the White House, "the Ambassador-at-Large leads, manages, and oversees the U.S. President's Emergency Plan for AIDS Relief (PEPFAR). It goes further to say that PEPFAR is the "largest commitment by any nation to address a single disease in history, prevent millions of HIV infections, save lives, and make progress towards ending HIV/AIDS pandemic."
This means that Nkengasong will be doing more than he has ever done. He will be responsible for making plans, coordinating activities, and checking his progress all in a bid to combat the effect and the spread of HIV/AIDS.
Will Africa benefit in any way from the Appointment?
Being from the continent, and having worked in many health offices across, Nkengasong's appointment will present hope for Africa. The virologist has great knowledge of countries or areas within the continent where HIV/AIDS is prevalent as well as areas with a high number of incident cases.
This will assist proper channeling of support in the form of educational materials on HIV/AIDS, antiretroviral medicines that stop the virus from multiplying, and the training of health personnel to treat patients or to run awareness campaigns.
The benefit of having this support will include reduction in hunger levels especially with the availability of free treatments, reduction in mortality rate especially of newborns whose mothers have the disease but have not been treated, and the general gain to the economy since patients will be in a better position to resume their jobs or at least take on one.