Non-Profit Spotlight: Chioma Ohakwe Is Shining Light For Blind People Through Bethesda Home For The Blind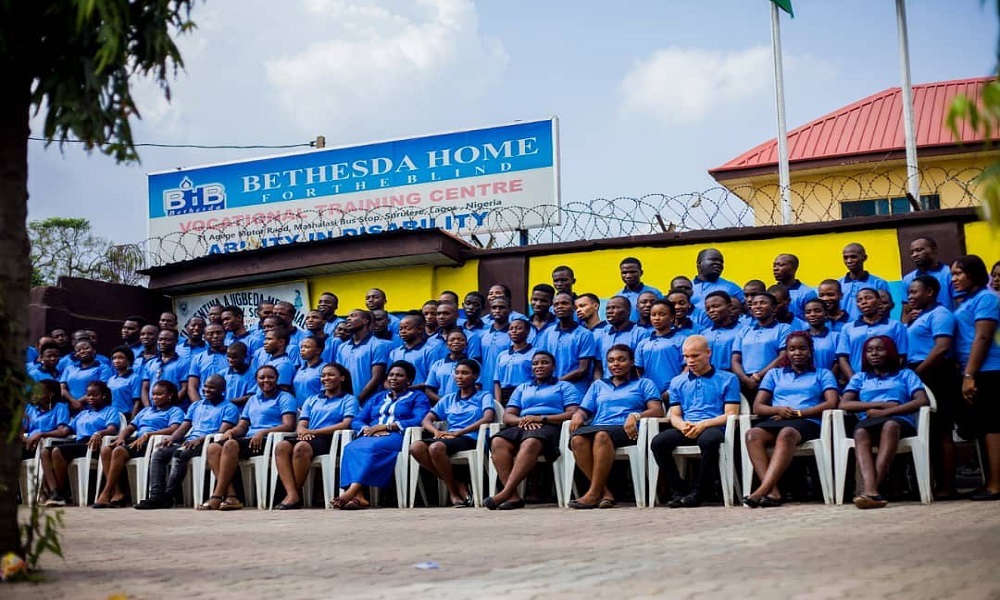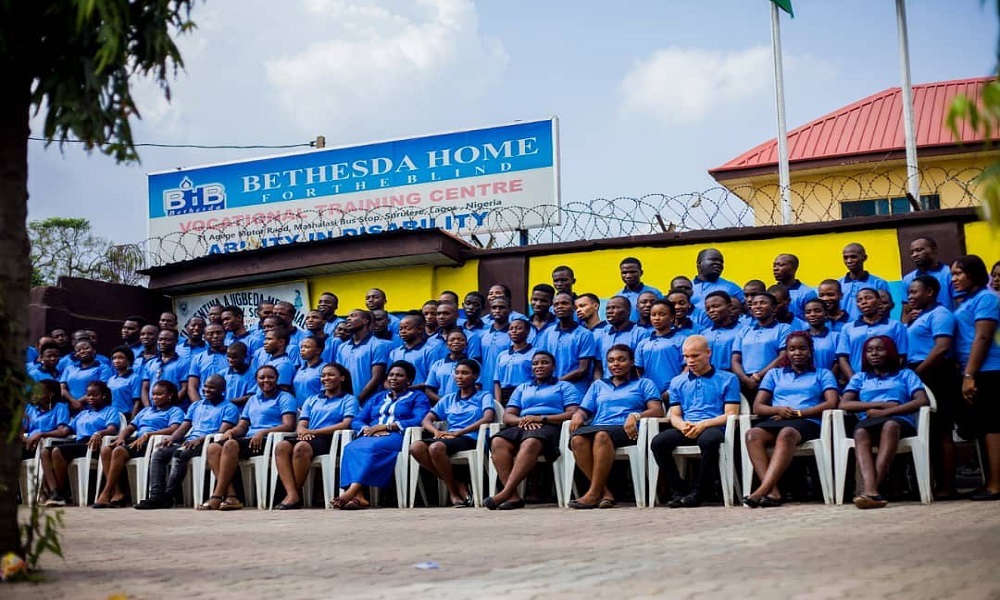 Many blind people end up living helpless lives with no livelihood or place they can call home. They are often neglected by society and some families have even abandoned their loved ones after they became blind. However, when Chioma Ohakwe's elder brothers lost their sight after contracting measles, she acted differently. After understanding the challenges the blind go through as well as their abilities, she couldn't help but establish Bethesda Home For The Blind. Today, we zoom in on how she is empowering people living with blindness in Lagos, Nigeria.
Who is Chioma Ohakwe?
Mrs. Ohakwe is the founder of Bethesda Home for the Blind that is based in Lagos, Nigeria. It is a non-profit organization that primarily educates and provides care to visually impaired and blind individuals. The government doesn't provide adequate resources and services to help people with vision problems, particularly the blind.
ALSO READ: Non-Profit Spotlight: How Christabel Dadzie Is Bringing Young Diaspora Professionals To Contribute Ghana's Development
Faced with this reality and filled with great compassion for the blind, Ohakwe established this Home to close the gap. During the 2015 International Change Agents Conference held in Lagos, she won the "Selfless Service to Humanity Award" because of her outstanding service that is positively transforming lives in Nigeria.
A Peek at Ohakwe's Background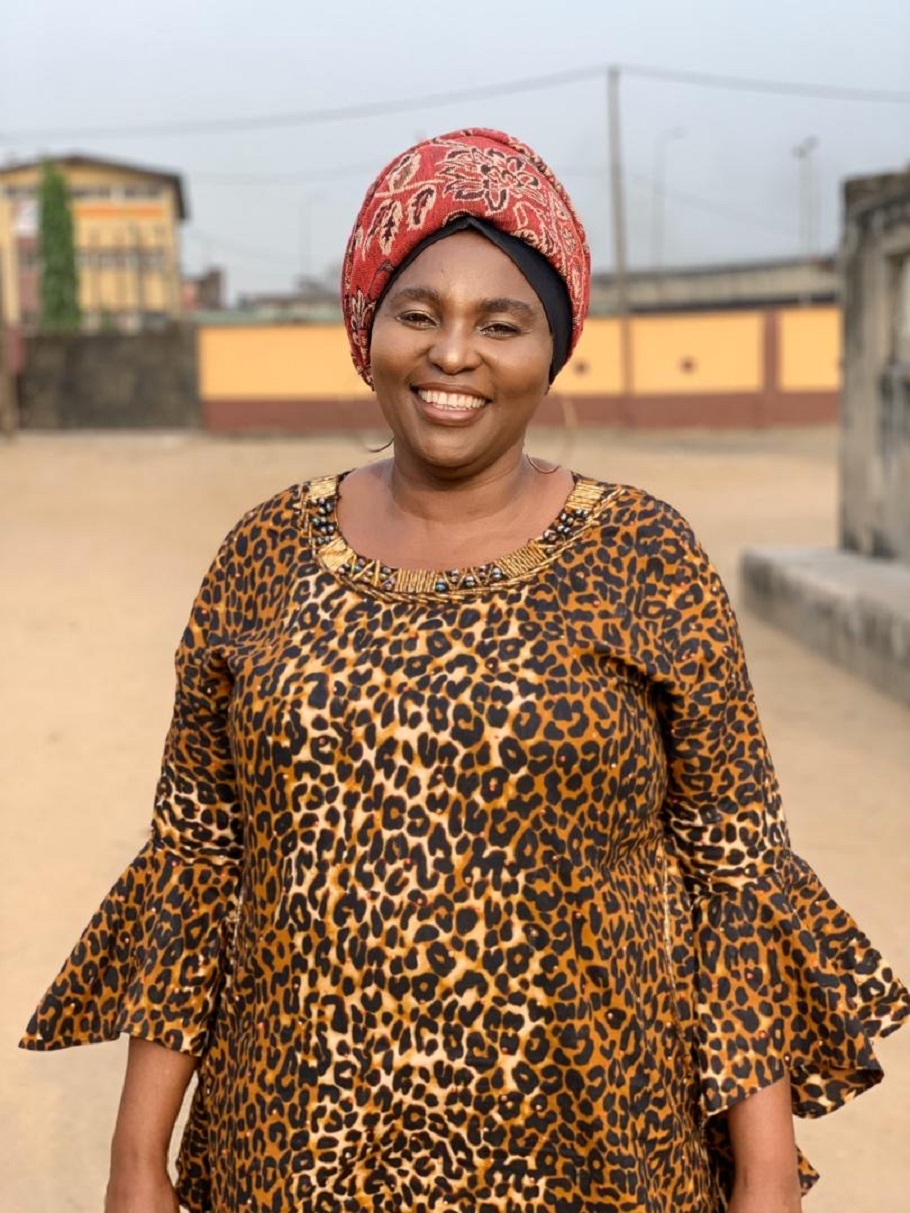 Chioma Ohakwe was born and raised in Nigeria. She attended the Community Secondary School that is located in Obeleagwu, Enugu State. In her early years, Ohakwe developed an interest in fashion design. So, after high school, she trained as a fashion designer. After her training, she established her own fashion designing shop. After establishing the home for the blind, she abandoned fashion designing to concentrate fully on her new role.
Motivation to Start the Non-Profit Organization
During the Nigerian-Biafran War that started in 1967 and ended in 1970, two of Ohakwe's elder brothers suffered measles. This condition affected their eyes and eventually, they became blind. The sister to her husband also got infected by measles and ended up with sight problems as well. The three were not fortunate to get jobs soon after graduating from school.
Subsequently, they moved to live with Mrs. Ohakwe. As time went by, they began bringing their friends who were also blind. As this was happening back in the late 90s, Ohakwe witnessed it firsthand. While taking care of these people, she perceived the ability in disability as well as understood the unique challenges that individuals with sight issues experience. She also perceived the need to offer care and protection to them.
ALSO READ: 10 Nonprofits Fighting Child Labor In Africa
After realizing that her elder brothers and their friends had a lot of free time, she decided to hire a vocational teacher to keep them busy and impart some practical skills to them. Eventually, Ohakwe transformed this idea into an organization that now offers hope to the visually impaired and the blind.
Bethesda Home for the Blind
Chioma Ohakwe inaugurated Bethesda Home for the Blind in January 2005. The Lagos-based organization emerged a few years after Mrs. Ohakwe had formed a home to take care of the blind. Her vision for this non-profit organization is to make it a center of excellence when it comes to training and caring for people with visual impairment and blindness. She strives to make them self-reliant and feel like other people in society.
To achieve this vision, Bethesda Home for the Blind promotes the welfare of people living with blindness in Nigeria. It carries out different activities that help to improve and sustain the standard of living among blind people in society. The home also educates the blind and maintains a decent environment where they can feel safe and happy. Besides learning, students also engage in sports.
Ohakwe and her team seek to offer a stress-free life to the blind by providing excellent care. At Bethesda Home for the Blind, research has been central to providing relevant care and meeting the needs of the blind. The organization conducts studies to understand the physiological needs of visually challenged individuals. It also assesses the mental status of the blind in order to serve them better.
ALSO READ: Diaspora Spotlight: How Khaby Lamé Is Inspiring Millions Of Africans Without Saying A Word
Chioma Ohakwe's home trains blind and visually impaired individuals to make them independent as much as possible. The Home offers care and training services for free to its students. Most of the students are orphans. Some joined the school after their parents abandoned them. A few students were brought to the Home by their relatives. The organization is mainly funded by donors. It also makes money by selling craftwork made by students.
The Success of Chioma Ohakwe's Home for the Blind
So far, Bethesda Home for the Blind has positively impacted the lives of many people living with vision challenges in Nigeria. It has helped many to get an education. The organization has sponsored students to undertake West African Senior School Certificate (WASSC) and Unified Tertiary Matriculation (UTM) examinations. Through her organization, Mrs. Ohakwe has helped ex-students to get jobs after graduating from university. Speaking to PUNCH, the founder explained,
"Several students, who were sponsored through the universities, are now gainfully employed in reputable companies in Nigeria. We have an ex-student who currently works with Ikeja Electricity Distribution Company. He still stays with us because we want him to be comfortable, then, marry a wife and rent an apartment so that he can save for himself. We have also operated on four people who regained their sight."
Since its inception, Bethesda Home for the Blind has trained musicians as well as several students who have proceeded to establish successful small-scale businesses. Some students have also joined the Home's workforce. Ohakwe's journey to success hasn't been without challenges. Lack of adequate finances was the main challenge she faced at the beginning. She started the home in her flat. Eventually, the flat became too small. Luckily, in 2011, the then chairman of Surulere Local Government Area, Mr. Tajudeen Ajide, offered the Home a more spacious building.
ALSO READ: Entrepreneur Spotlight: How Christelle Kwizera Is Solving Africa's Water Challenges
5 Lessons From Chioma Ohakwe
1. If you have a blind person, accept and adapt to the situation
Ohakwe didn't know that her elder brothers would one day become blind. However, when they lost their sight, she had to accept the situation and adapt to a life of taking care of them. She had to work to feed and provide for them. Today, she doesn't see any difference between blind and sighted persons. The only difference is that a blind person cannot see. Otherwise, he or she is as brilliant as a sighted person. The former fashion designer says that the good thing about blind people is that "they don't cheat, neither do they tell lies."
2. Treat eye problems early to prevent blindness
According to Chioma Ohakwe, eye problems can be corrected easily when detected early. Blindness arises when eye diseases are detected very late. She says that many people living with blindness today didn't access medical help early. Many people use breast milk and other methods believed to correct eye issues and they don't visit a hospital at all. Ohakwe insists that some of these methods damage the eyes further. She appeals to everyone to seek medical help after detecting even a slight problem.
3. Blind persons can be self-reliant when trained
Training helps blind people to become independent. With modern technologies and tools like walking canes, instructors can help the blind learn to perform different things for themselves. Once trained, they will not encounter difficulties when it comes to movement or performing some basic tasks for themselves.
4. All hope isn't lost when someone becomes blind
Mrs. Ohakwe insists that all is not lost after a relative or anyone loses their sight. She has observed that society has been unfair in the way it treats the blind. Some blind people have been abandoned by their loved ones for years. However, the founder of Bethesda Home for the Blind advises people to focus on the ability rather than disability. Some blind people are very talented. Some have gone ahead to become great musicians and instrument players.
ALSO READ: Returnee Spotlight: From Toilet Cleaner To Luxury Hotel Owner. The Story Of Souadou Niang
5. You can achieve anything you're passionate about
Ohakwe developed a passion to train and care for the blind after realizing the potentials in them. This passion led her to establish a non-profit organization. Her passion has produced many success and happy stories, from successful education and training to sight recovery and happy marriages. She believes that anyone can achieve success if they work passionately towards their goals.
Conclusion
Bethesda Home for the Blind has transformed the lives of many blind people in Nigeria. Led by Chioma Ohakwe, the Home has given hope to orphans and individuals who were forsaken by their families. Its impact in the lives of people living with blindness will go a long way in helping them live happy and successful lives—even without vision abilities. How best do you think the government can assist the blind? Share your thoughts in the comment box below.