Nigerian Cleric And Sudanese Lawyer Get Africa's First International Religious Freedom Award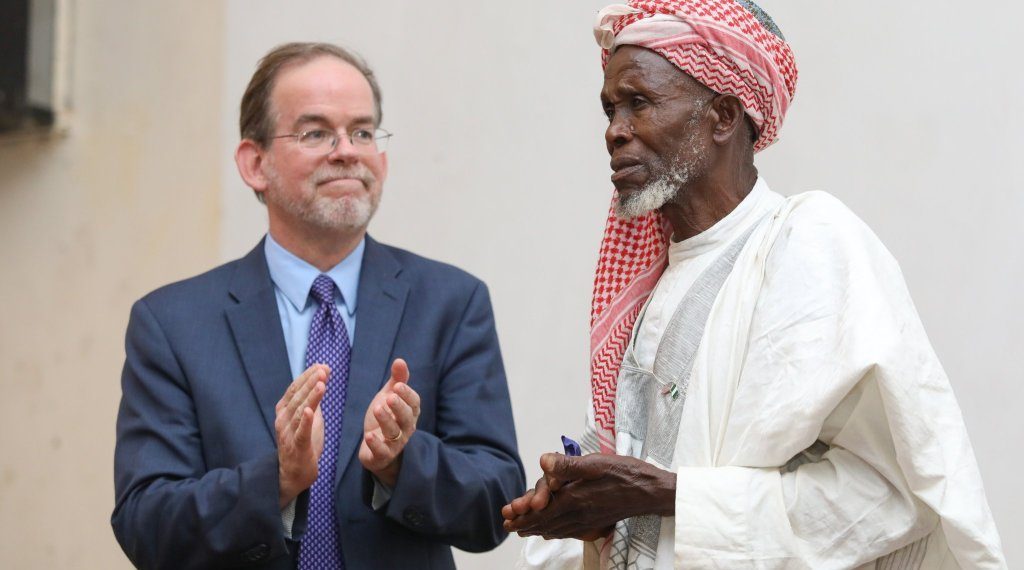 The U.S. Secretary of State, Mike Pompeo honored six individuals for their advocacy for religious freedom. The Ministerial to Advance Religious Freedom was held in Washington on Wednesday, July 17, 2019. Among the recipients is an 83-year-old Nigerian cleric, Imam Abubakar Abdullahi and Mohamed Yosaif Abdalrahan of Sudan. Speaking about their religious advocacy, Pompeo said,
"They've risked their own reputation, their personal comfort, their own well-being, and in some cases even their lives to help strangers, many of whom practice faiths that are different from their own. I'm especially honored tonight to share the stage with the men and women who have demonstrated how much each one of us is capable of in advancing this noble shared cause."
The two Africans that received the religious freedom award have risked their lives in different ways to advance religious tolerance. In some cases, their intervention prevented the loss of lives. Consequently, Pompeo commended their 'heroic efforts' at religious freedom. Other recipients of the award are William and Pascale Warda (Iraq), Ivanir dos Santos (Brazil), Salpy Eskidjian Weiderud (Cyprus).
A recap of Imam Abubakar Abdullahi's heroic religious freedom effort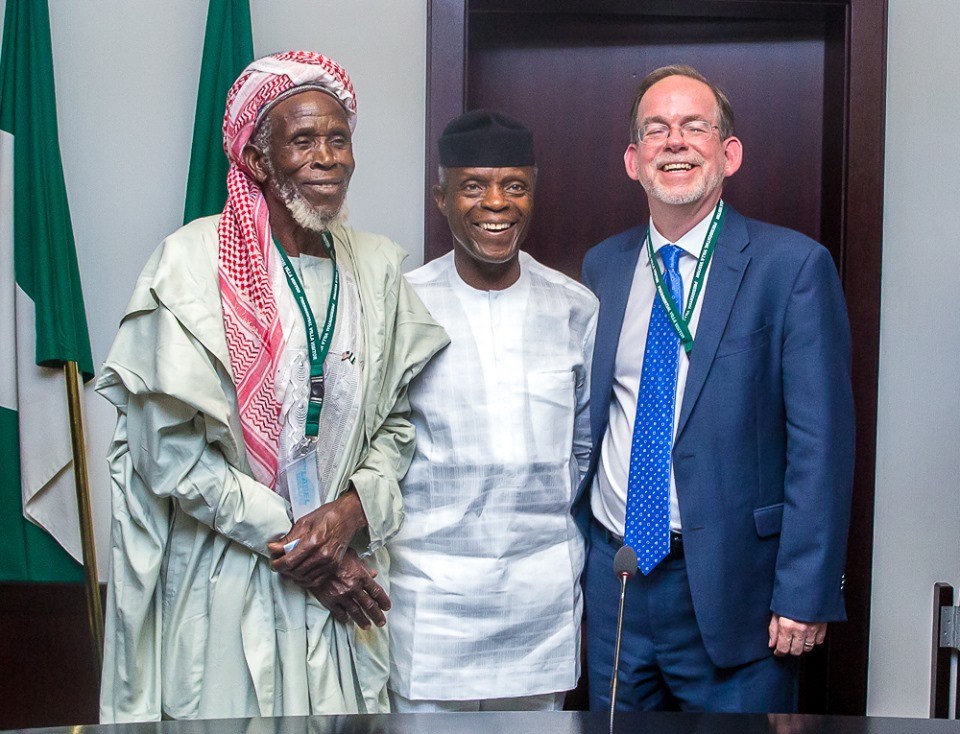 On 23rd June 2018, hundreds of Christians were fleeing an assault from Muslim herdsmen in Barkin Ladi area of Plateau State. The cleric provided shelter for them in the mosque and his house. Consequently, when the attackers asked about their whereabouts, the cleric refused to give them up. He even offered his life in exchange for theirs. Speaking at the award ceremony Sam Brownback, an International Religious Freedom Ambassador said,
"The imam gave refuge to his Christian neighbors, sheltering 262 Christians in his mosque and his home…. then stood outside the doors confronting the Muslim attackers, pleading with them to spare the lives of the Christians inside, even offering to exchange his own life for theirs. His actions bear witness to true courage, true selflessness, and true brotherly love."
Consequently, 80 people lost their lives in that attack. The violent clash between nomadic Fulani herdsmen and farmers in Nigeria's middle belt dates back to 2013. However, the government is yet to find a decisive solution to put an end to the clashes. Imam Abdullahi was unable to make it to the religious freedom award. According to Imam Abdullahi,
"God created mankind differently, but he wants us to live together in peace and harmony, and not harm each other."
The heroic works of human rights lawyer, Mohamed Yosaif Abdalrahan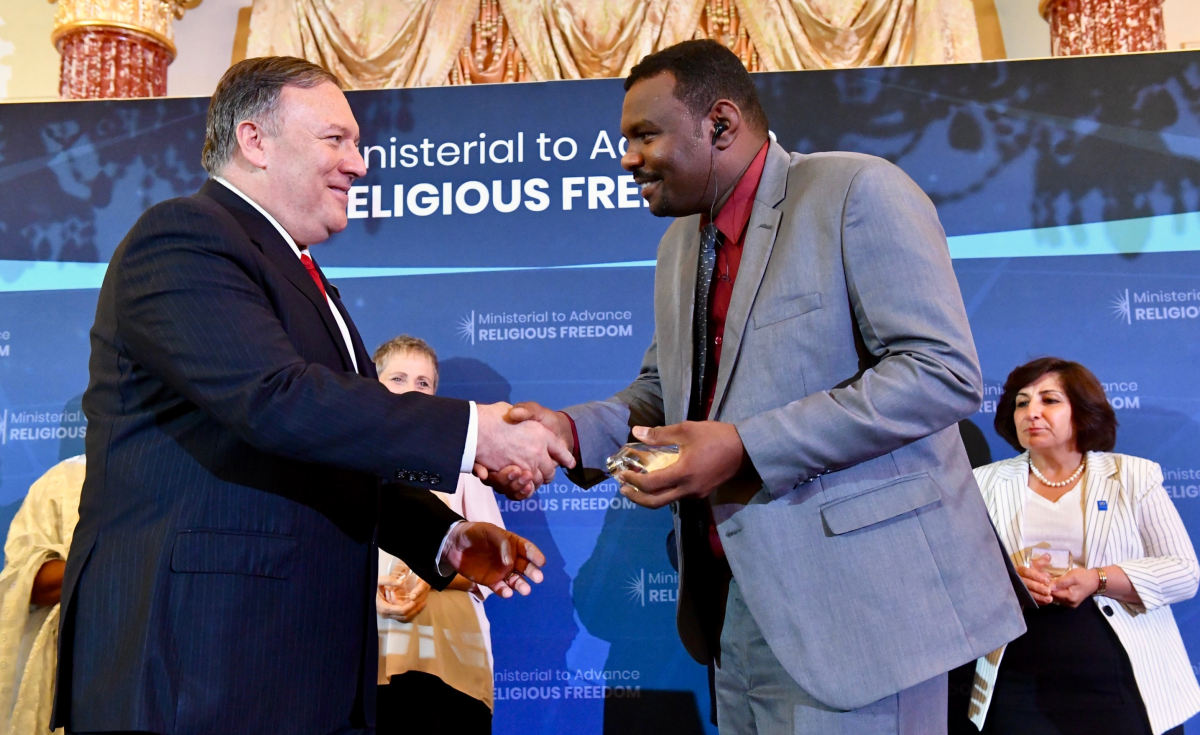 Mr. Abdalrahan is a human rights lawyer at the Sudanese Human Rights Initiative (SHRI). Abdalrahan, a member of Sudan's Muslim majority dedicates his time and effort towards protecting the religious freedom of Sudan's religious minority. Consequently, at SHRI, Abdalrahan leads and develops advocacy campaign to strengthen the legal protection for the minority religious communities. In a statement, Abdalrahan about his work said,
"My defense of religious freedom in Sudan is the least that I could do."