Macky Sall Wins 2019 Senegal Election. Here is what Senegalese Can Expect From His Second Term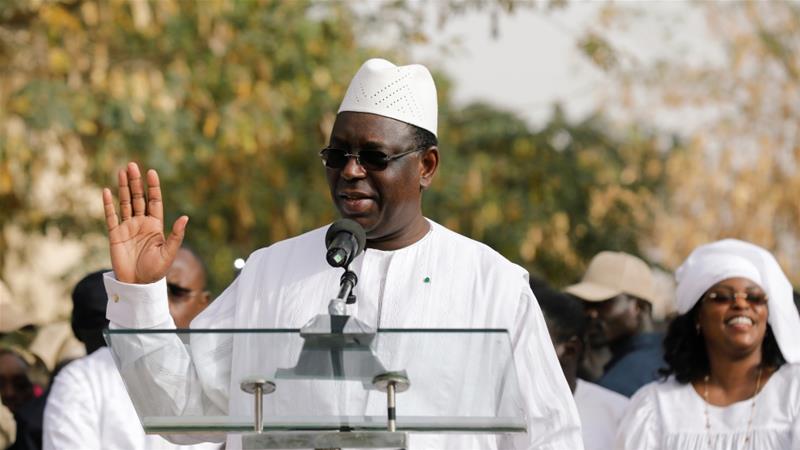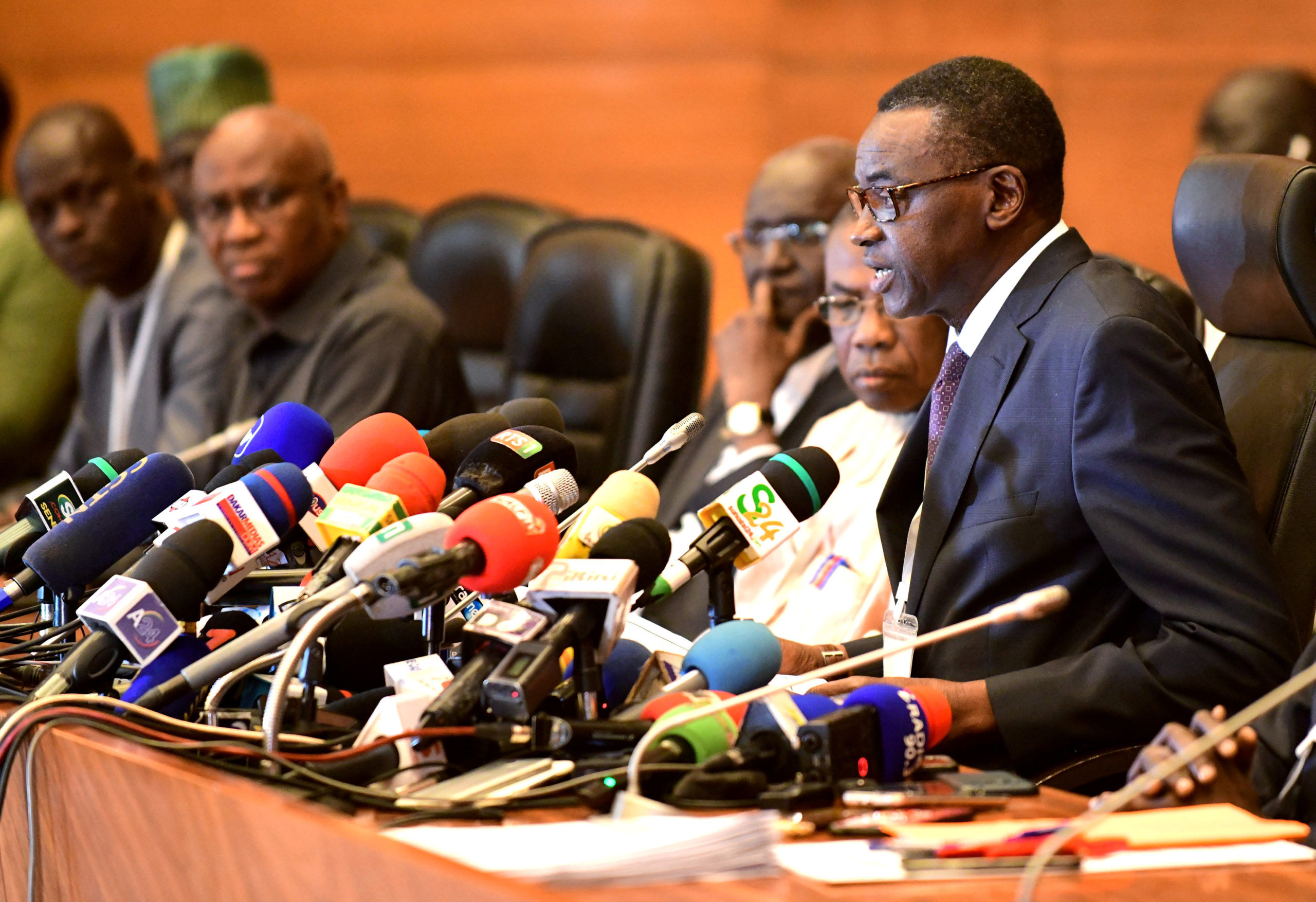 Incumbent Macky Sall convincingly won the 2019 Senegal elections. In an election with four other challengers, President Macky Sall won by 58 percent of the vote. The win gives the President his second and final five-year term. President Macky Sall was first elected in 2012 for a seven-year term—before a change in the constitution. His second term gives him 5 more years to advance his agenda.
Senegal's Democracy
Senegal applies the two-round system in elections. A candidate must get at least 50 percent of the vote to avoid a second round. With 58 percent of the vote, President Macky Sall won in the first round—no runoff. Other candidates in the election included Madicke Niang with 1.5 percent, Issa Sall with 4 percent, and Osmane Sonko with 15.7 percent. Former Prime Minister Idrissa Seck came second with 21 percent of the vote.
One little interesting observation was that Senegal did not get nearly as much excitement as Nigeria did in its elections. Just a little over a day after votes were casted, there was already talk of the incumbent winning. The other candidates did not agree with this but did not create a fuss or contest it. The electoral commission put out their results formally today confirming the incumbent as Winner. There was little fuss and the country is continuing with business as usual. Some observers shared their opinion on Twitter.
oh btw … Senegal has already declared their winner … https://t.co/qiwSLWZzZQ

— ICON Help (@Stand_Nigeria) February 27, 2019
#Senegal is the #Africancontinent's poster child on matters related to democratic elections. About 6.5 million people of the country's 15.9 million inhabitants voted peacefully in one of #Africa's most stable countries. #WestAfrica #AfricanPolitics #Democracy #AfricanEconomies

— Rick Li (@Rick_Li88) March 1, 2019
Had coffee with @DavidNdii & he went "rogue". Tells me the African nations that'll win the future R those with BORING elections. "Senegal had elections & it hardly made news. DRC & Nigeria also did and they made a LOT of news". We're doing something with that idea #BoringAfrica pic.twitter.com/0b7R6NSFS7

— Charles Onyango-Obbo (@cobbo3) March 1, 2019
Senegalese Reactions to Macky Sall Win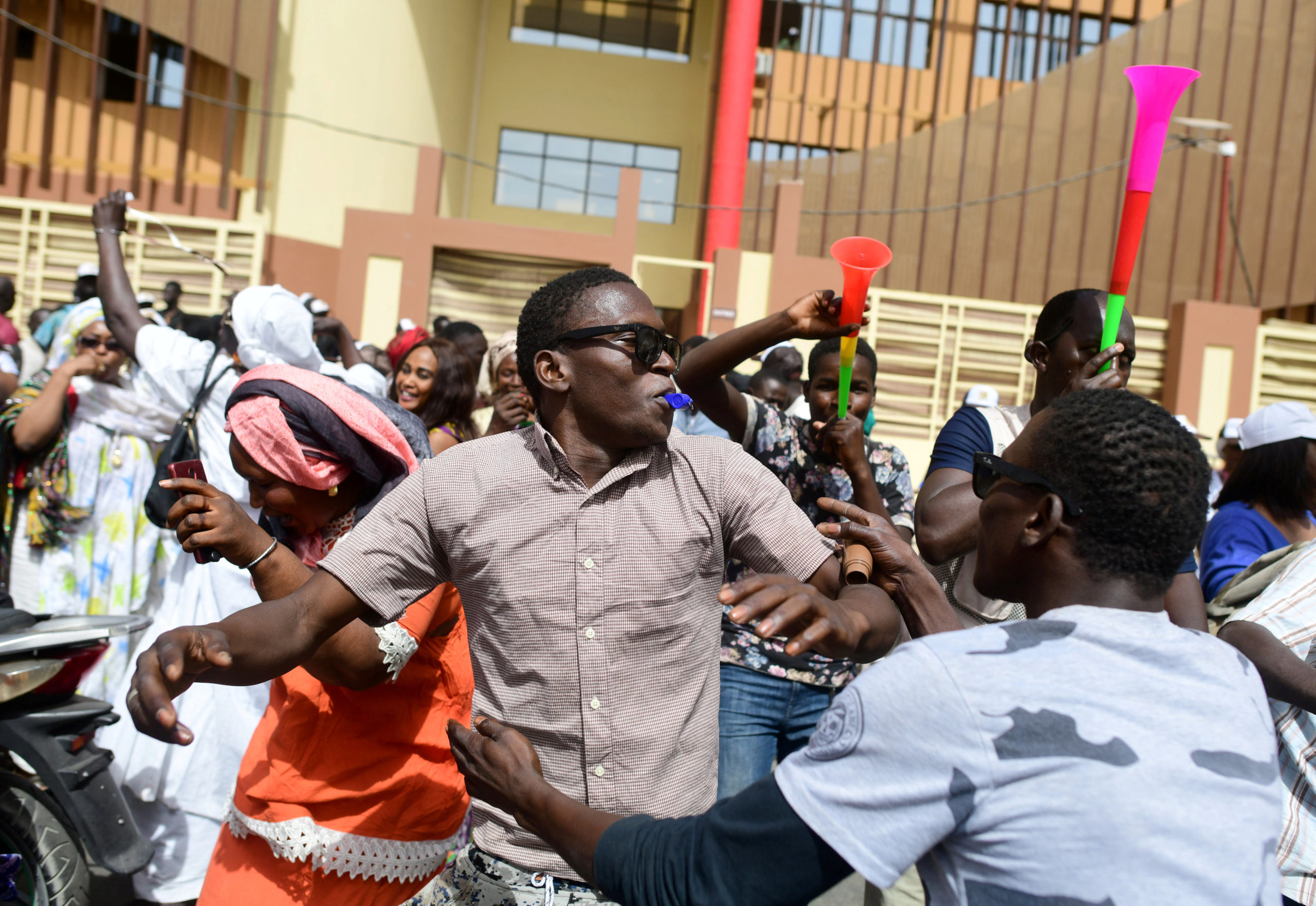 As expected, there are varied reactions to Macky Sall's win. An impressive 66 percent of registered voters turned out to vote—including diaspora voters. Loud cheers broke out at Macky Sall's party headquarters when the results were announced. However, small riots were reported in Dakar where students protested the results.
To both local and international observers, Macky Sall's win was not a surprise. Most pundits predicted his win in the first round. Opposition leader Idrisaa Seck has stated that he will not contest the results. Before the elections, there were diverse social media reactions on the disqualifications of Karim Wade and Khalifa Sall.
Macky Sall's Agenda and Promise for Senegal
Having already served a seven-year term, much of Macky Sall's campaign promises for 2019 elections was for the continuation of his development agenda. During the 2012 election, Macky Sall promised to create 500,000 jobs in his seven-year term.
The president has claimed that between 2012 and 2018, his administration created 491,000 jobs. In addition, Macky Sall's first term saw the completion of large infrastructure projects. The projects include highways and a new airport.
These achievements provided a basis for Macky Sall's 2019 campaign promises. During his last campaign for the 2019 elections, Macky Sall promised the creation of one million jobs—through housing program. Furthermore, the president promised to supply electricity to more households, build more roads, and introduce 50,000 streetlights. In addition, the President promised to establish youth and women's entrepreneurship programs.
According to Mamadou Fall Kane, the President's advisor, the president will continue to transform Senegal for the next five years. Sall wants to position Senegal as one of the most resilient economies on the contient. He has promised to improve the wellbeing of the Senegalese people for the better and we have 5 years to see how makes these happen.