Nigerian Makes History At The Ultimate Fighting Championship (UFC)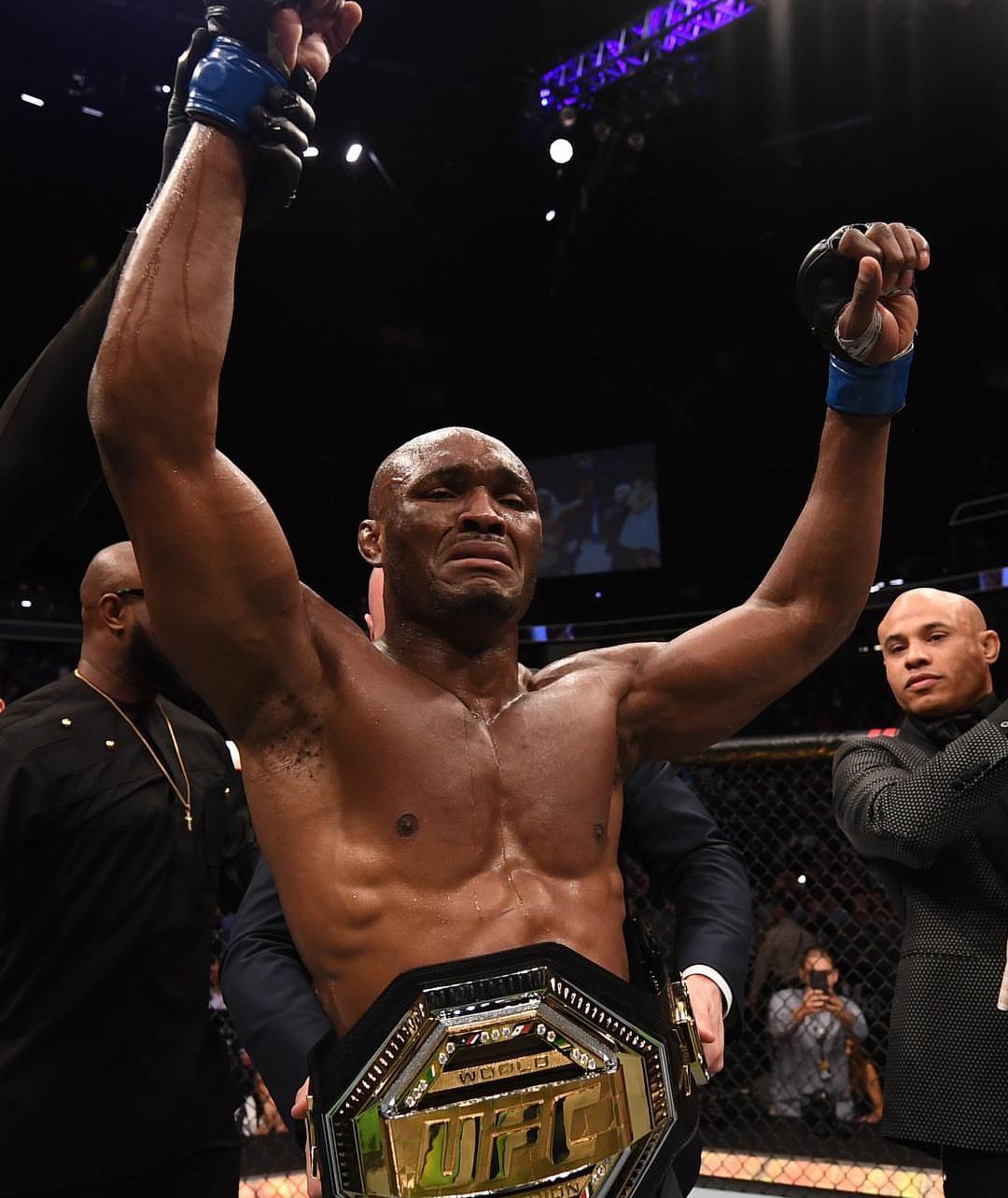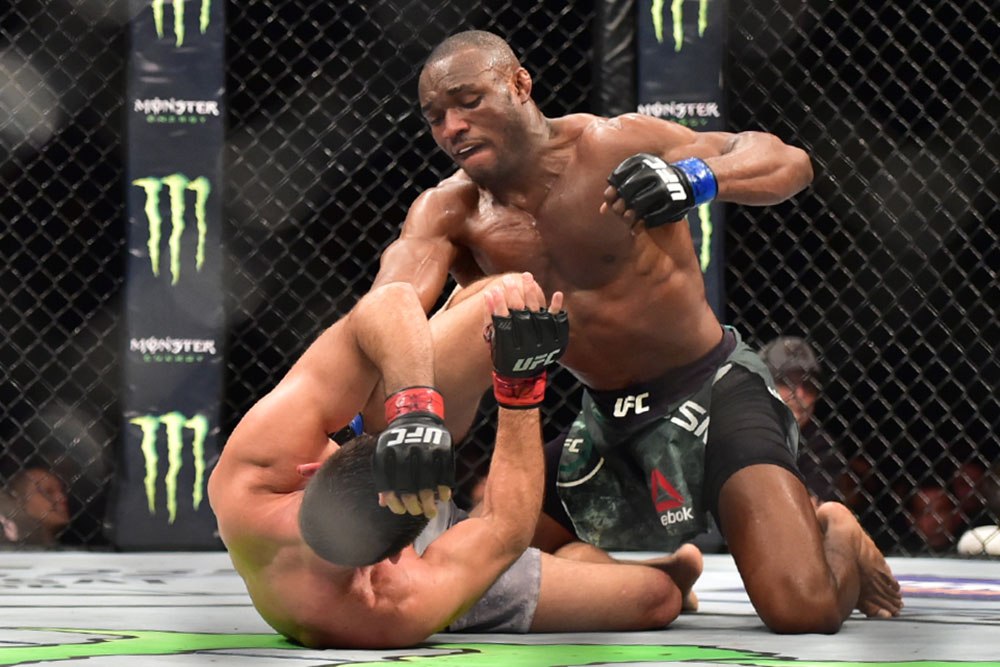 Kamaru Usman made history on the 3rd of March 2019 by becoming the first African UFC (Ultimate Fighting Championship) Champion. Usman, 31, achieved the feat by beating the defending champion, Tyron Woodley in Las Vegas. Woodley became the champion in 2016 and has defended the title four times before his loss to the Nigerian fighter. After his crowning, Kamaru Usman said,
"Can't nobody handle me? I've been wanting this fight, and I'll be honest, I might be the best striker in the world. But when it comes to mixing this stuff up, I'm the best welterweight on the planet right now."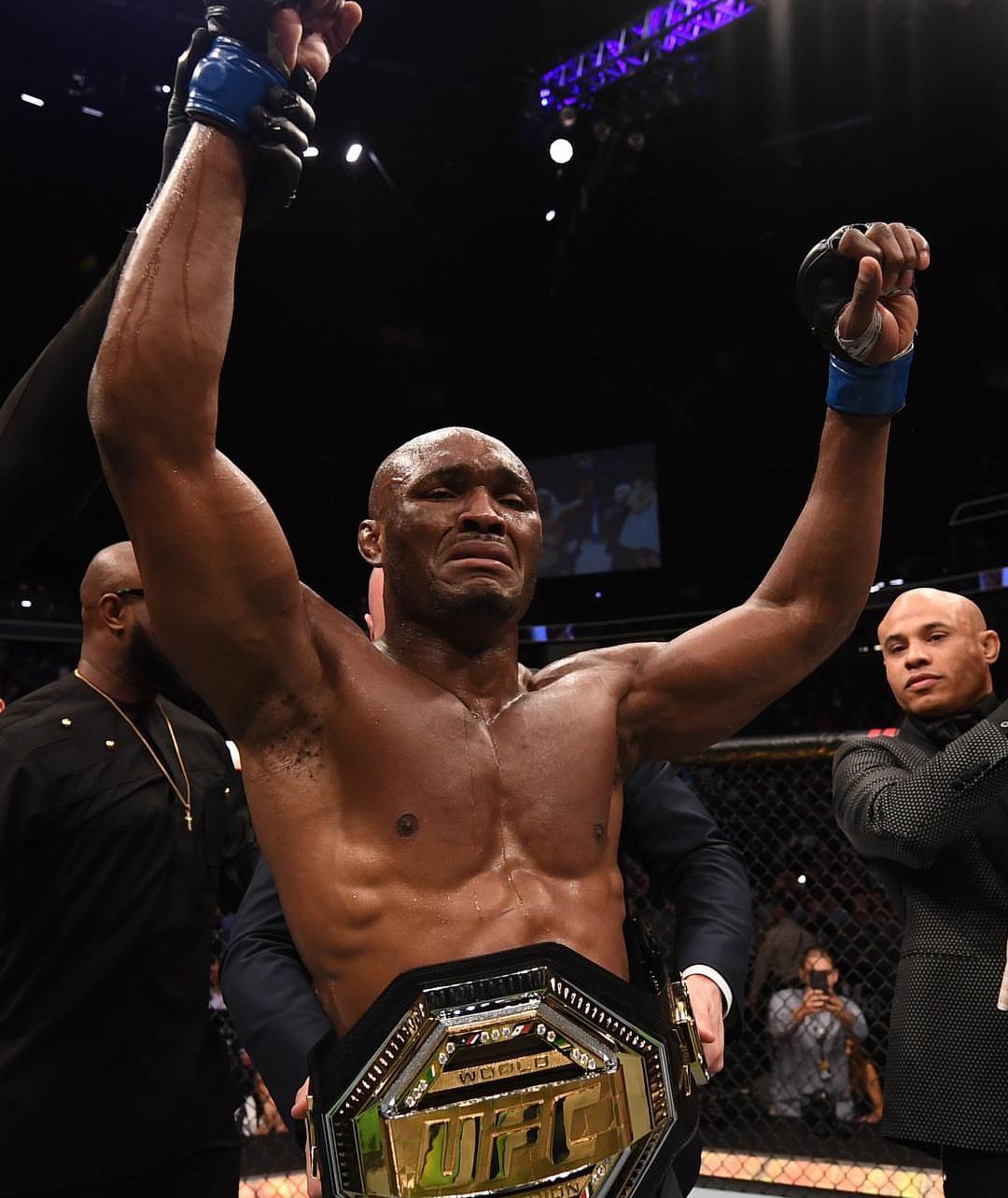 The win extends Kamaru Usman's win in the mixed martial arts (MMA) to 14 while preserving his unbeaten record. Usman also told the press in a post-match conference how he has been walking around in a supportive boot after suffering a fracture.
How it happened at the T-Mobile Arena octagonal cage
The UFC combines boxing, jiu-jitsu, kickboxing, and wrestling. In the opening stages, Kamaru was a lot cautious in his attack. He attempted a couple of takedowns which Woodley repelled. Usman finally tamed Woodley with strings of punches and dropping elbows.
The judges unanimously scored the fight 50-44, 50-44, and 50-45 in favor of Kamaru Usman. His mother was the first to hug him after the announcement. Usman celebrated his victory with his daughter in the ring amidst the cheering spectators. He held her to his chest and kissed her cheeks.
Kamaru Usman's childhood and career
Kamaru Usman was born in Nigeria and spent part of his childhood in Auchi, Benin City. He migrated with his parents to Arlington, Texas as a child. His wrestling origin goes back to his high school days in Texas. Usman took traces of his origin with him into the ring by wearing a mouth guard bearing the Nigerian green and white color. In the post-match conference, he greeted the journalists in Arabic and switched to pidgin.
"Nigeria, I have told them, we would do it, I told them we never fail. And we have done it today".
Today Kamaru Usman bears the moniker, the 'Nigerian Nightmare'. However, he is not the first to bear that nickname. Other Nigerians like Christian Okoye, the former Kansas City Chiefs American Football and Samuel Peter, the former professional boxer earned that nickname during their career. Usman also invited these two to his match.
Francis 'The Predator' Ngannou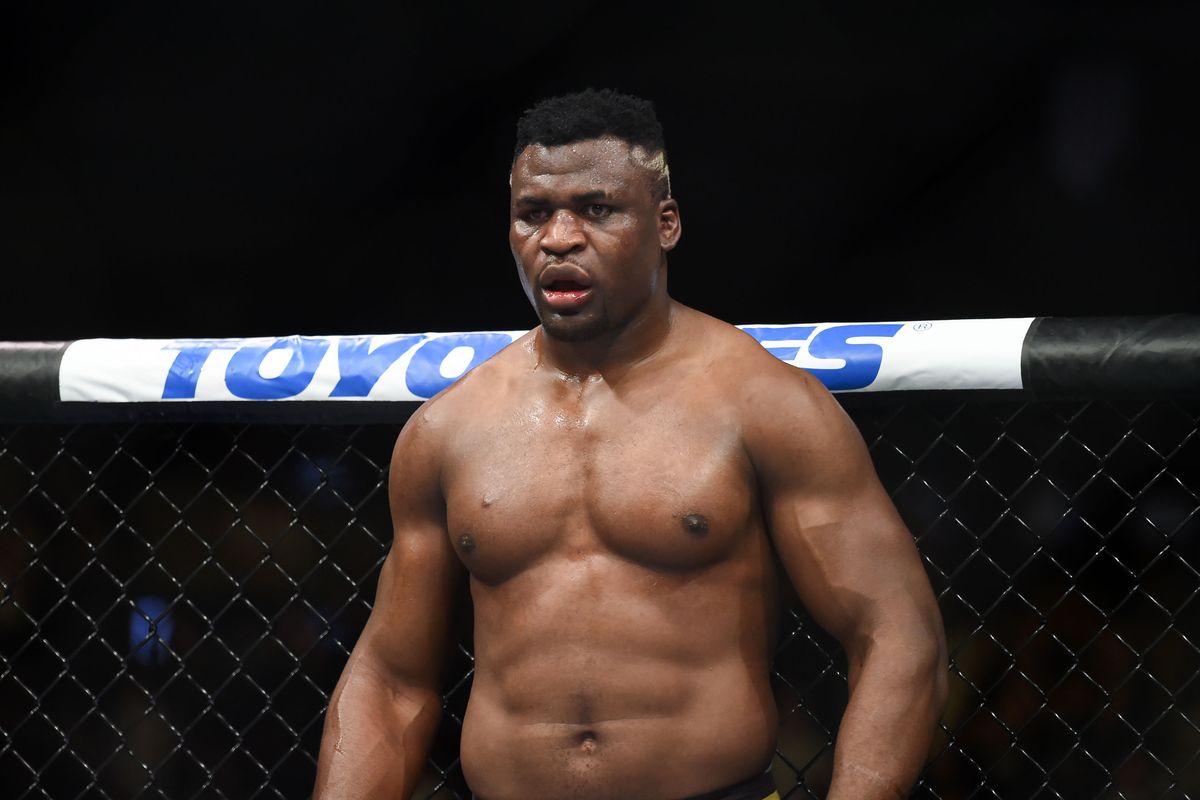 Kamaru Usman is the reigning champion in UFC welterweight. However, he is not the only African revered in the MMA. The Cameroonian heavyweight fighter, Francis Ngannou has also gained a reputation as 'The Predator'. Ngannou lost a title fight against Miocic on January 20, 2018. However, he has won his last two fights by either a KO or TKO.