This Tanzanian Woman's Soccer Video Has Gone Viral, Even President Trump Thinks It's Amazing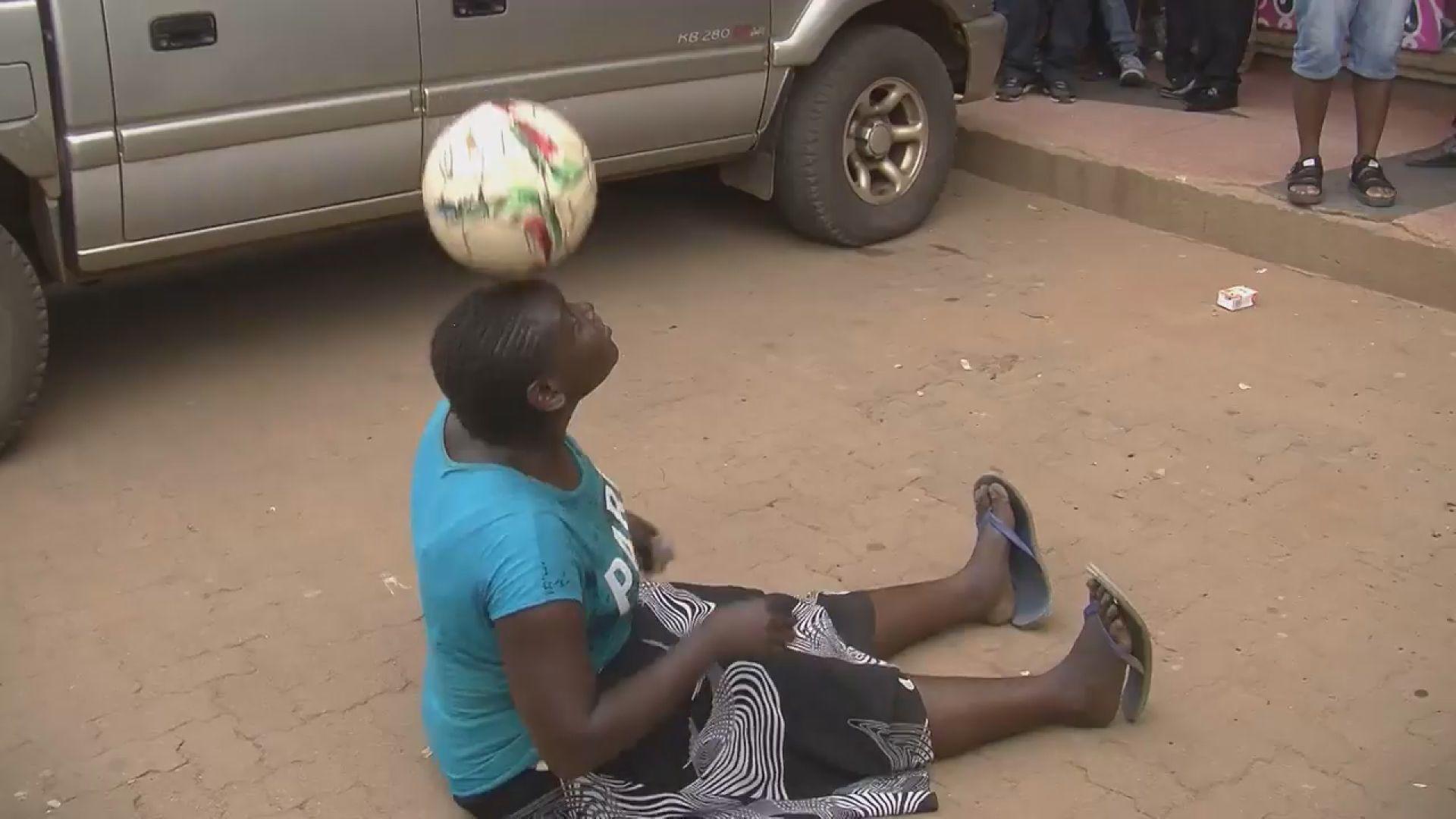 Hadhara Charles Mjeje has a viral video that is a rave on the Internet. Mjeje displays her amazing soccer ball juggling skills in an 84-second video to the admiration of onlookers. Mjeje doesn't need a fancy sports kit to execute 154 moves, rather, a skirt and flip-flops are enough. The 29-years old attributes her skills to over six years of practice rather than black magic as some speculate. In a video with Ruptly (a German news agency) the mother of two sons said,
"Some people think that I use black magic but I don't. There is nothing in this ball. I use my talent which I have developed for six years of practice. It is pure talent, not black magic."
Akin Sawyerr was the first person to share the viral video on Twitter on February 16, 2019. Sawyerr captioned the video, "Talent is evenly distributed, opportunity isn't". The video shows Mjeje juggling the ball with all her body parts including her head, neck, shoulder, chest, hand, knees, and legs. The post now has over 120,000 retweets and 390,000 likes.
Talent is evenly distributed, opportunity isn't pic.twitter.com/bWvFVLlyHN

— Akin Sawyerr (@AkinSawyerr) February 16, 2019
The Journey So Far
So far, the video has received over 9 million views including an endorsement from the United States President, Donald Trump. Trump simply commented 'Amazing' as he retweeted Sawyerr's Saturday evening tweet.
Amazing! https://t.co/uUNCL1hPAk

— Donald J. Trump (@realDonaldTrump) February 19, 2019
Mjeje has taken her keepy-uppy skills to different countries including Cameroon, Ethiopia, Gabon, Kenya, Malawi, Mozambique, and South Africa. She now has a place in Malawi where she charges approximately $4 for two-minute performance. According to her, the money provides for her sons and pays off other family bills.
Piers Morgan, a prominent UK TV personality also shared the video while hailing it as 'Brilliant'.
Mjeje's Role Models and Dreams
While many are already comparing Mjeje to some of the great players in Europe she reminds us that some of them are her role models. She said,
"I admire players from different teams such as Messi, Cristiano Ronaldo, and Ronaldinho."
Mjeje wishes to one day become a professional footballer like her role models. While many pour out their admiration for her incredible skills, not all Americans seem to be happy with the president's retweet. They prefer the president focus on fixing the country rather than tweeting about random football videos.