Janet Jackson Gives Off A Wakanda Vibe In Her New Song With Daddy Yankee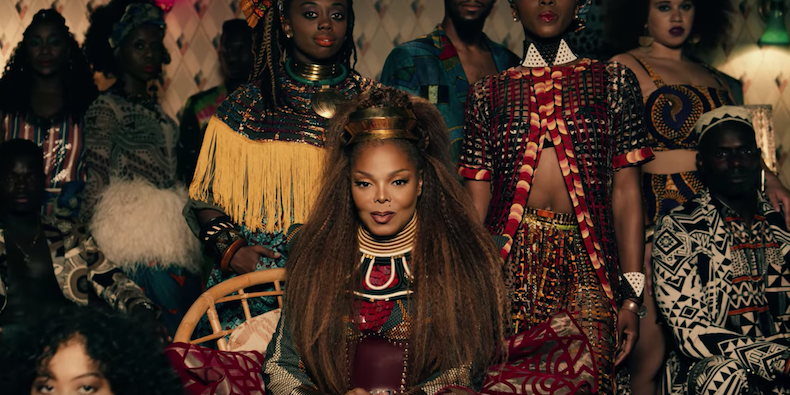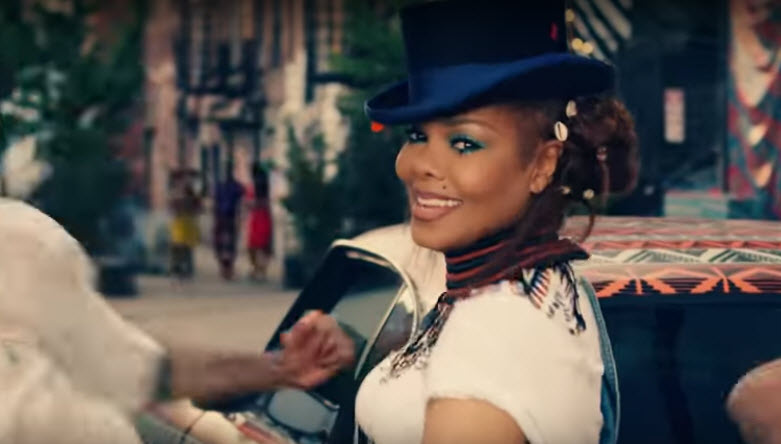 Its touchdown people! She did it again! One of the most amazing artists of all time, yours truly Janet Jackson has done another masterpiece alongside Daddy Yankee.  This time she brings the Wakanda vibe to life in a vibrant colorful display of artistry and entertainment.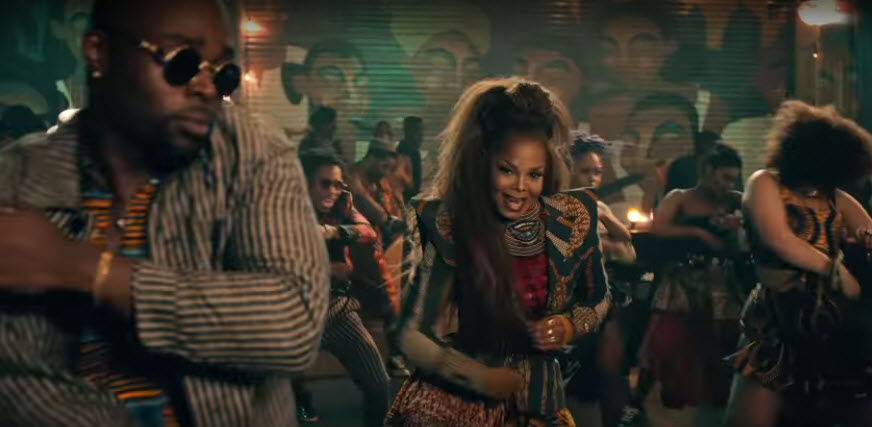 The addictive melody and colorful afrocentric pieces had me in my closet pulling out my Ankara dress and move to the beat in pure celebration of the lighthearted joy that this song brings. The melody will have you dancing no matter who or where you are. All you have to do is listen with your heart and feel the positive energy flowing from the sound. The images and actions speak for themselves, they tell a beautiful story. Yes we all are made for now! Almost everyone in the video is dressed in African fabric, with different colors and patterns.
ALSO READ: Davido Just Released A New Remix Of His Song "Fall" With Busta Rhymes
Watch the Video Here
From shorts to gowns, to jackets and shirts – quite the combination too. Janet Jackson went all out with the scarfs and exotic necklaces, all designed to suit her visually captivating style.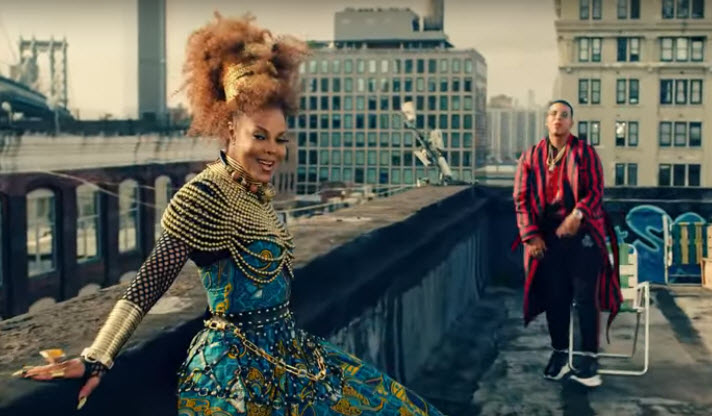 If you think that is awesome check out the accessories in the video. What! The different necklaces used says beauty, royalty, strength, and confidence. Daddy Yankee rolled with the vibe too.
Did you see the car yet? if you didn't notice, it has an African design to it. The graffiti designs on the wall, the contagious dance moves from the entire crew … Everything about this song says gives a Wakanda flavor. The only missing piece was the Wakanda greeting, if you know what I mean.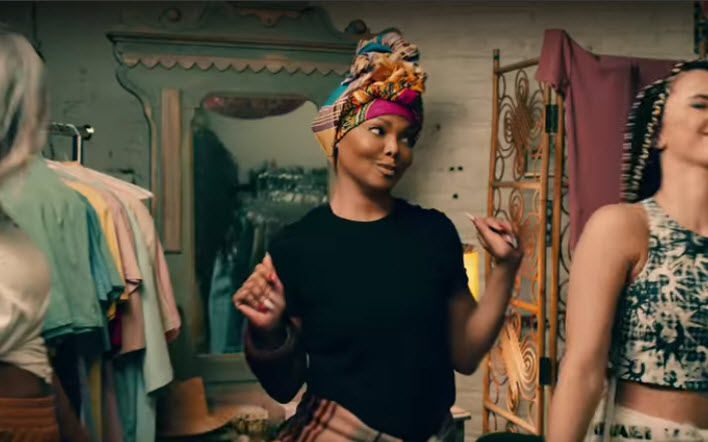 'If you're livin' for the moment Don't stop, and celebrate the feelin' Go up, if you're livin' for the moment Don't stop, 'cause there ain't no ceilings Go up' - Made for now by Janet Jackson
Click To Tweet
The song talks of a people, a culture, a love so strong nothing else matters. And unity is strength which means it is time to join together and seize the moment. No waiting for tomorrow because we are all made for now!!!