iHub Announces 27 Digital Start-ups For Accelerator Program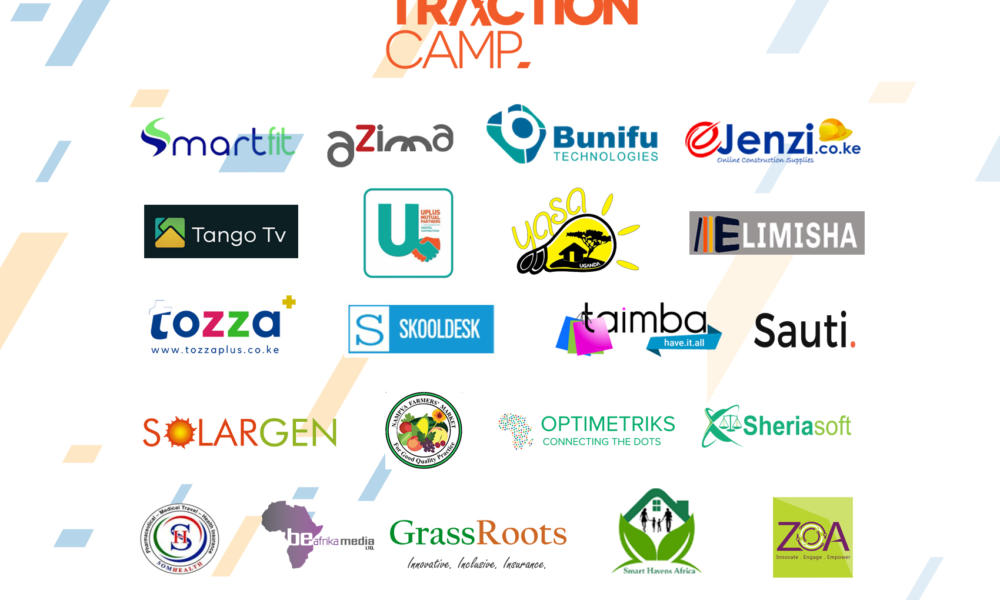 iHub has announced the second cohort of digital startups who will participate in a scale-up accelerator program, Traction Camp. The 27 startups have been selected for the six-month business acceleration program. The program will see the startups receive mentoring from global and local experts, learn through a tailor-made curriculum, increase their regional visibility, and get access to potential partners and investors.
The program will culminate in a one-week residency in Kenya. The startups will have the opportunity to interact with and learn from their mentors, coaches, peers, potential partners, and investors. After successfully completing the first cycle of the program, the second cycle of the program will kick off in March 2018. The first iHub cycle supported 16 high growth ventures from five countries in Eastern Africa. This includes Kenya, Tanzania, Rwanda, Uganda, and Ethiopia.
Some of the members from cohort one are currently fundraising, with some indicating that they are almost closing deals while others have expanded into new markets. A number of startups have reported growth in their sales revenues and growing their teams. In Cohort 2, the country composition of startups are as follows: 17 are from Kenya, 5 from Uganda, 2 from Somalia and Tanzania and 1 startup from Rwanda.
Traction Camp's newest portfolio companies include the following:
TozzaPlus (Kenya) – is a cloud business management solution for small and medium enterprises.
SolarGen Technologies (Somalia) – is a renewable energy company in Somalia that offers engineering, design, and installation of: Mini-Grids ; Solar Irrigation Systems, Solar Street Lights, and Solar Water Pumps.
Sheria Soft (Kenya) –  is a legal practice management system which enables lawyers and legal professionals to easily manage their practice.
GrassRoots Bima (Kenya) –  GrassRoot Bima connects (potential) customers with insurers via an integrated insurtech solution – WazInsure, to access insurance services more simply and transparently through both online and offline applications.
SmartFit (Tanzania) – is a  social enterprise developing and deploying self-operated water purification and vending machines in sub-Saharan Africa to enable easy access to clean and safe drinking water at an affordable cost.
Bunifu Framework (Kenya) – is productivity tool for software developers that helps reduce their development time through use of pre-made modern custom controls and components.
Nampya Farmers' Market (Uganda) –  is marketplace that connects farmers with customers using a b2b model.
Taimba Limited (Kenya) –  is a business to business mobile-based cashless platform that connects farmers to retailers.
Elimisha Tutors (Kenya) –  is an online marketplace that helps parents find nearby expert tutors for their children in need of personalized academic attention for core subjects and niche skills.
Be Afrika Media Ltd (Kenya) – is a content creation company that works as a creative collaboration, focusing on building brands in the creative sector in Africa.
Ejenzi Africa (Kenya) – is an online marketplace for building and construction materials and home improvement products.
Optimetriks (Kenya) – is an Africa based company that enable FMCG companies operating in Africa to get a tighter control over their distribution networks, reach their full sales potential and better understand the market dynamics through smarter field data.
Tango TV (Tanzania) – is a video on demand service for African swahili content, focusing on local language films and shows
Zoa (Kenya) – is a cloud hosted branch-less, paperless financial management platform for financial institutions delivered on mobile and web.
Denkim Insurance (Kenya) –  is an online insurance service provider that provides an integrated system that connects insurance players in the insurance value chain.
Sauti East Africa Limited (Kenya & Uganda) –  is a mobile-based trade & market information platform for MSMEs engaged in cross-border trade in the East African Community.
Yasa (Uganda) – Is a startup in Uganda that has developed sustainable and affordable alternative energy solutions for rural communities.
Baobab Circle (Kenya) – provides personalized health advice/education via mobile phones for those suffering from chronic diseases across Africa.
Skooldesk (Uganda) –  is an intuitive e-learning platform that helps kids improve their learning outcomes through tests with automated grading, interactive learning objects and a robust analytics engine that helps identify strengths and weaknesses at subject and topic level.
SomHealth (Somalia) – provides 24/7 on call system that urban poor families can call the center and health care professionals are visiting the family in 5- 15 minutes to increase access to pregnant women and under five children to improve health and nutrition .
Lacel Technologies (Kenya) – is a software company that designs and develops mobile & web apps for small and leading brands.
Uplus (Rwanda) –  is a digital crowdfunding platform for Africa, which enables people to pull fund together in a group using their mobile phones, and make something happen, like a savings group or a wedding contribution group.
Azima (Kenya) – is an android based mobile lending app that offers much needed short term liquidity anywhere anytime in Kenya.
B2B Smartlink Ltd (Kenya) –  is a platform that generates a single feed of information about the status of a business through capturing of every critical data of the business.
Klientele Ltd (Kenya) – is a provider of mobile lending products for short-term small loans.
Mimea Agricultural Solution (Kenya) –  is ensuring food production and processing is done in both a safe and smart way using its envisioned Mimea Point Integrated System (MP-IS).
Ancaps Global Tech (Uganda) – is Africa's Uber for long distance haulage trucks that supports transportation of goods from one place to another.
The program is backed by the World Bank Group's infoDev program and supported by the governments of Norway, Sweden, Finland, and Kenya.
posts-nav-link
Source: iHub announces 27 digital start-ups for accelerator program