From A Hawker In Nigeria To Africa's Most Expensive Player: The Story Of Victor Osimhen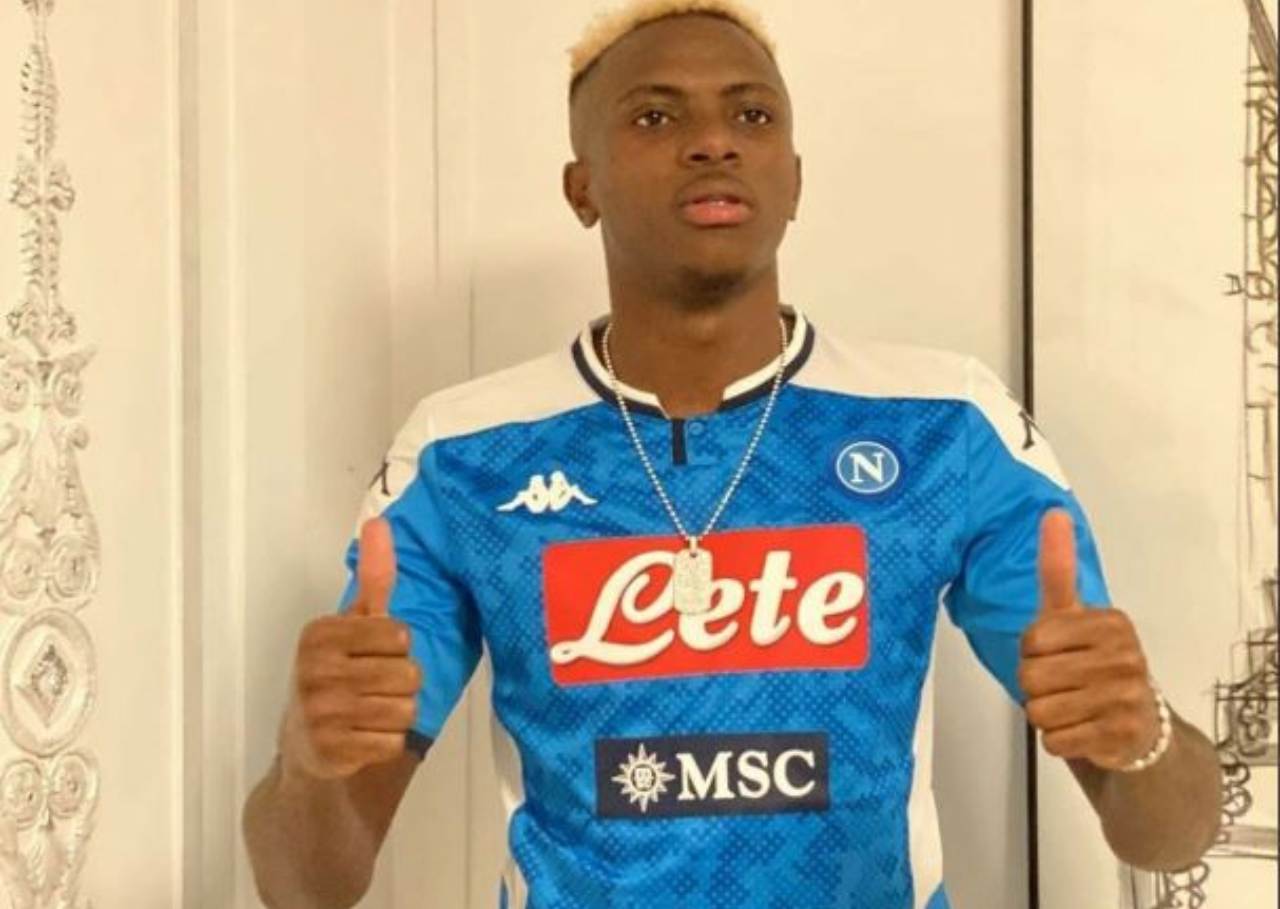 Golden Eaglet striker, Victor Osimhen was born to the family of Mr. & Mrs. Osimhen in Olusosun Lagos, Nigeria on 29th, December 1998. He is the last of six children. Victor's parents trace their family origin from Esan southeast local government area of Edo State, in South-southern part of Nigeria. Like many renowned footballers in Nigeria, Victor Osimhen has a grass to grace story that reassures any individual that you can achieve your aspirations and desires irrespective of your background.
Before his birth, his parents relocated to Lagos. While in Lagos, they faced economic hardships to the extent Victor Osimhen's elder brother Andrew quit school for newspaper vending. Young Victor hawked sachet water and other stuff in traffic under the scorching sun to help supplement their mother's meager income.
Unlikely rise to stardom
Victor Osimhen attended Olusosun Primary School. He often joined other boys to play local team matches in a near field. However, his elder brother, Andrew played a major role in cementing his passion for football. As a young lad, Osimhen was a fan of Chelsea FC and the Nigeria Super Eagles. He visits the public viewing center to watch his favorite teams play. His love for football and the support from his parents strengthened his desire to become a footballer.
It wasn't a smooth sail They were challenges on the way that threatened his ambition. However, thanks to his family and friends he was able to pull through the challenges. The game-changer was when he was noticed by a local football scout who invited him to the Ultimate Strikers Academy in Lagos. With hard work and persistence, Victor Osimhen has become a role model for budding soccer stars. 
Victor Osimhen's way to 2015 U-17 FIFA world cup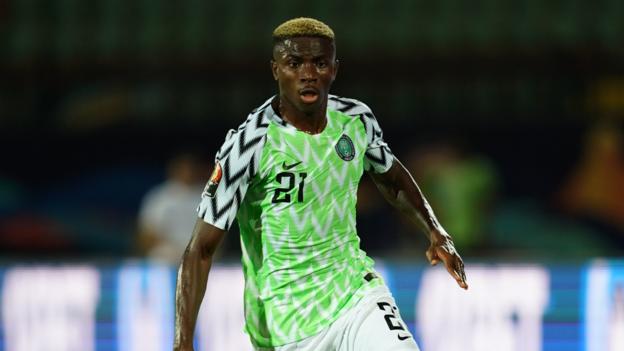 In 2014, Victor Osimhen's performance at the Ultimate Strikers won the heart of Golden Eaglets coach, Emmanuel Amuneke. During an open screening in Lagos, he was given a spot in Nigeria's U-17 team. Victor was vital in the team's qualification for the U-17 FIFA world cup. He was the highest goalscorer with ten goals and the second-best player of the tournament. Consequently, he won the FIFA U-17 world cup silver ball and golden boot. Also, he set a new record as the highest goal scorer in a U-17 world cup.
After the U-17 world cup, a host of top European clubs showed interest in Victor Osimhen and were in a bidding war for his signature. However, Osimhen announced that he would be pursuing his professional career with the German Bundesliga team Wolfsburg.
Club Career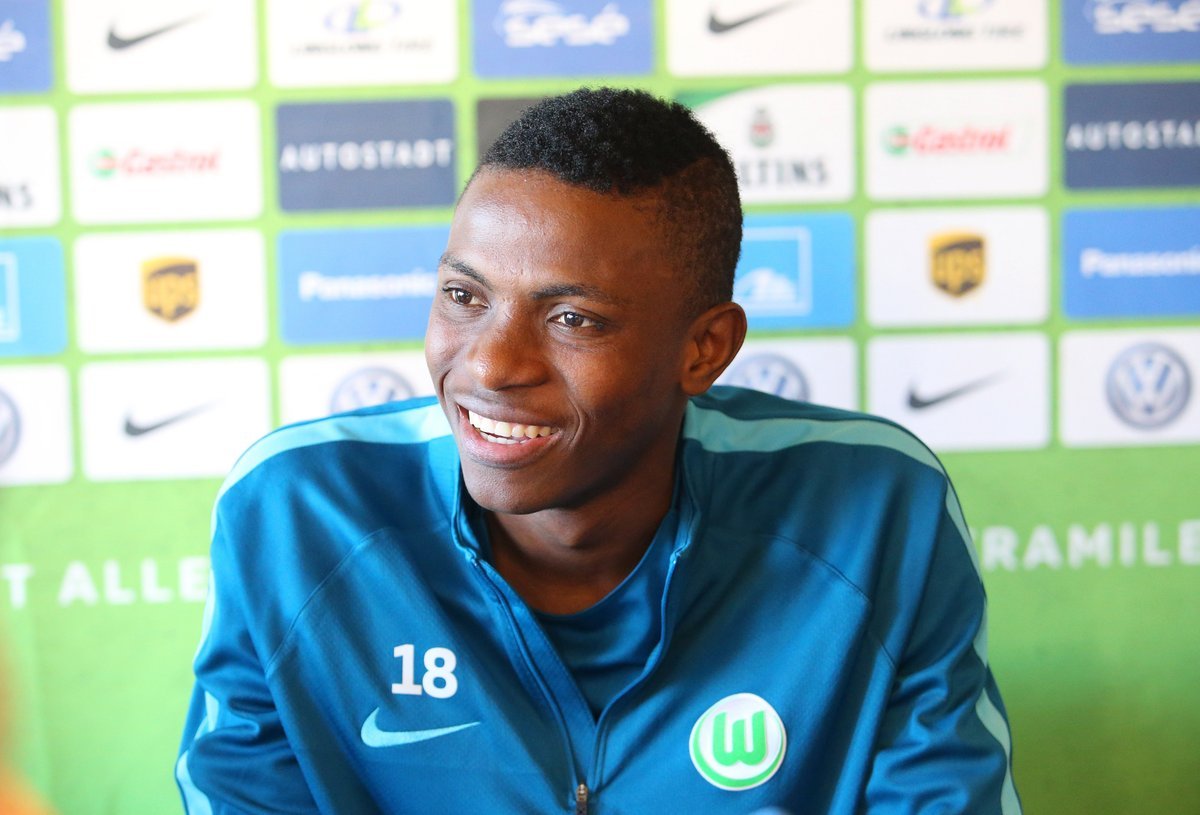 Victor Osimhen's time with the Bundesliga team didn't go as planned as he failed to flourish due to struggles with injuries and illness. In his two seasons stint at the Volkswagen arena, Osimhen fired blanks in a total of 16 appearances. Subsequently, he moved on a season loan to Belgian side Charleroi. Victor Osimhen scored his first-ever professional goal with a brilliant backheel at Charleroi 
At the end of the season, Osimhen had a total of 20 goals in 36 games. These were impressive numbers that even the best players in the business would be proud to achieve. Without delays, Charleroi made a permanent bid for him. After domineering football in Belgium, he moved to Ligue 1 side Lille OSC to replace Nicholas Pepe that left for Arsenal FC. He joined Lille at a fee worth €15 million. According to him, Lille was an excellent club with high-class players.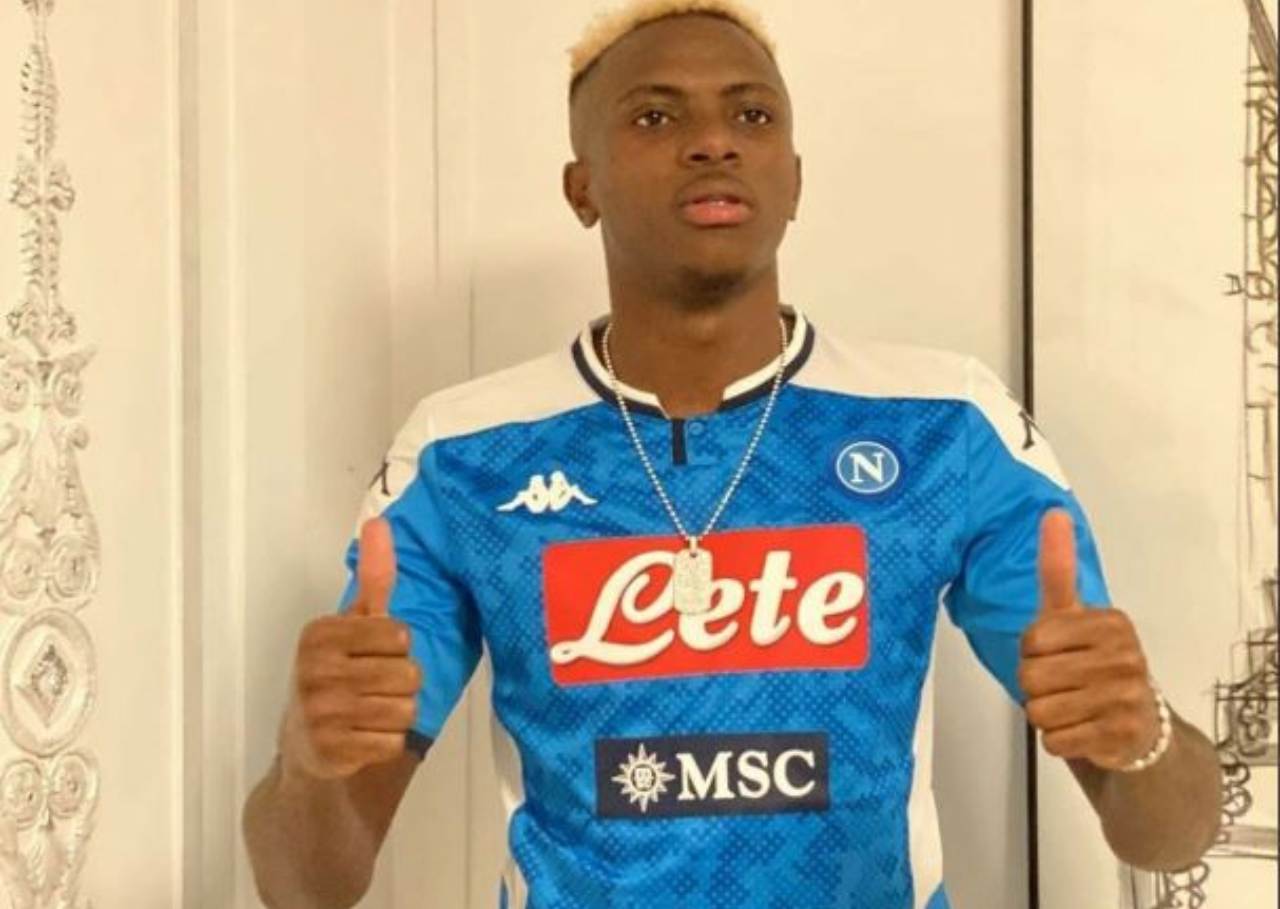 After signing for Lille in 2019, Osimhen scored two goals on his debut match against Nantes. He received the Ligue 1 player of the month award (French player of the month) in September 2019. He rapidly became one of the top scorers in the French championship with a total of 18 goals in 31 appearances. On 31st, July 2020, Serie A club Napoli announced a five-year contract signing of Osimhen for a club-record fee of €70 million. However, this will potentially rise to €80 million if you consider the add-ons. This transfer made him the most expensive African player in history exceeding the likes of:
Nicholas Pepe (€72 million)
Cedric Bakambu (€65 million)
Riyad Mahrez(€60 million)
Pierre-Emerick Aubaymeyang (€56 million)
Naby Keita (€52.75 million)
Conclusion
All eyes will now be on the young Nigerian player when the new Serie A season commences. The expectation will be for him to surpass his previous achievements, create new records, and break more records. For a lad who hawked bottled water in the Lagos traffic, Victor Osimhen's story will definitely reverberate for a long time. Surely, anything is possible if you put your heart to it. Now tell us, what is your passion, and what do you think is holding you back? Share your thoughts in the comment box below.