Spotlight On The 2019 African Footballer Of The Year Winner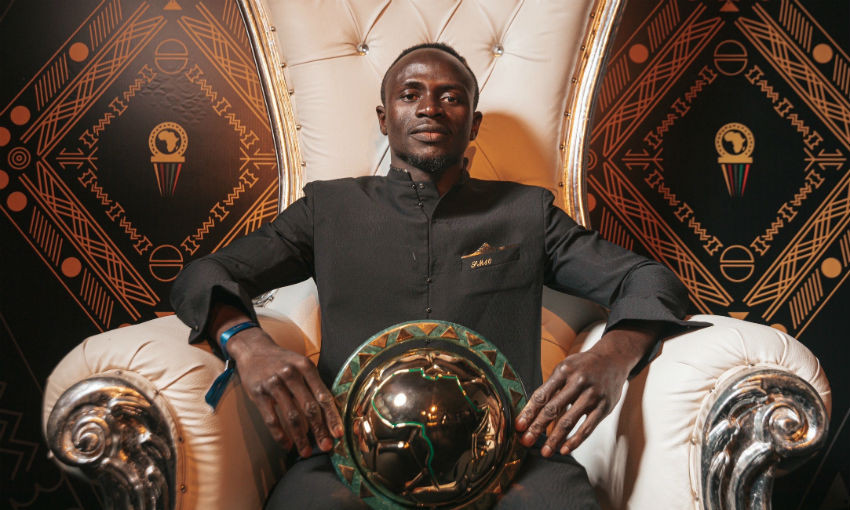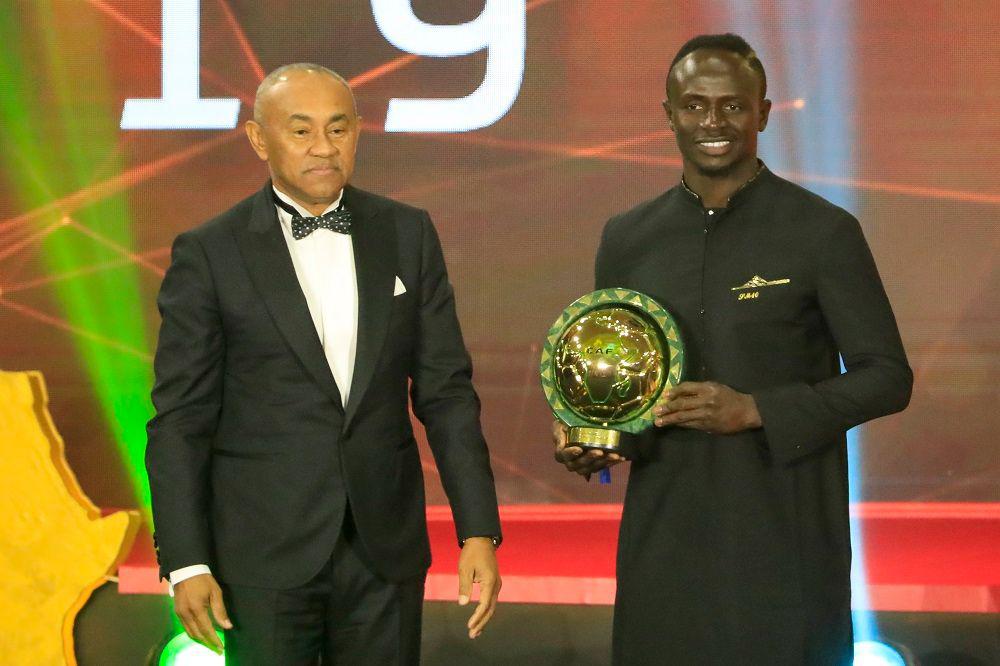 African Footballer of the Year award is the most prestigious award for any African player. The award is a way of celebrating the most outstanding African player in each year. Winning the award is the summit of a player's career in Africa. Many African players have won it in the past. However, our focus is on the current award holder, Sadio Mane.
Interesting Facts About the 2019 African Footballer of the Year Winner
Liverpool and Senegal national team forward Sadio Mane was the 2019 African footballer of the year award winner. The announcement was at the annual CAF award ceremony that took place in Egypt on 7 January 2020. Sadio Mane beat his fellow teammate Mohammed Salah and Manchester City's winger Riyad Mahrez to win the award.
Personal Life
Sadio Mane was born in April 1992 (28 years) in Sedhiou Senegal. He grew up with his uncle in a small village named Bambali in the southern part of Senegal. Mane's uncle has many children and so its impossible for him to financially support his biological children and Sadio Mane together. Despite the hardship the 2019 African footballer of the year winner faced in his early years, he harbored a strong desire to be a successful football player.
Club Football Career
In Sadio Mane's early years, he was restricted from playing football by his foster parents. Nevertheless, he was able to start and pursue a football career in Academies Generation Foot, a Senegalese football academy. After lots of hard work, Sadio Mane successfully made his first professional football debut with Ligue 2 club Metz at age 19. He played at Metz for just a season and then moved to Austria club, Red Bull Salzburg, in a transfer worth €4 million.
Sadio Mane won the league and domestic cup with Red Bull Salzburg in the 2013-2014 season. He made crucial contributions to the club's success that season. As a result of his outstanding performance for Red Bull Salzburg, he was signed by English Club Southampton in a transfer worth £11.8 million–a club record then.
Although Sadio Mane's spell in Southampton was without any trophy, his performance was outstanding. He set the fastest hat-trick record in the league against Aston Villa in 2015. After four successful seasons with Southampton, Sadio Mane moved to Liverpool in a transfer worth £34 million.
His performance since moving to Liverpool has skyrocketed. He was a key player in securing Liverpool's spot in the UEFA Champions League final in 2018 and 2019 consecutively. In the latter year, Mane and his teammates won the trophy. Liverpool recently won the 2019/2020 English Premier League season, putting an end to a 30-year drought.
National Football Career
Sadio Mane made his first national football appearance for Senegal in 2012. Since then, he has made 62 appearances for his country in all international competitions. Mane has scored a total of 19 goals for Senegal in all games played. This ranks him fifth and eighth for his country's all-time goal scorers and appearance respectively.
Style of Play
Sadio Mane plays as a left flank winger for both Senegal national team and Liverpool FC. The 2019 African Footballer of the Year is known for his high intensity and concentration style of play on the pitch. His most effective techniques include sprint, technique, decision making, defensive, dribbling, tactical awareness, control, and goal-scoring abilities. Mane's performance has attracted praise from the media and earned him more fans.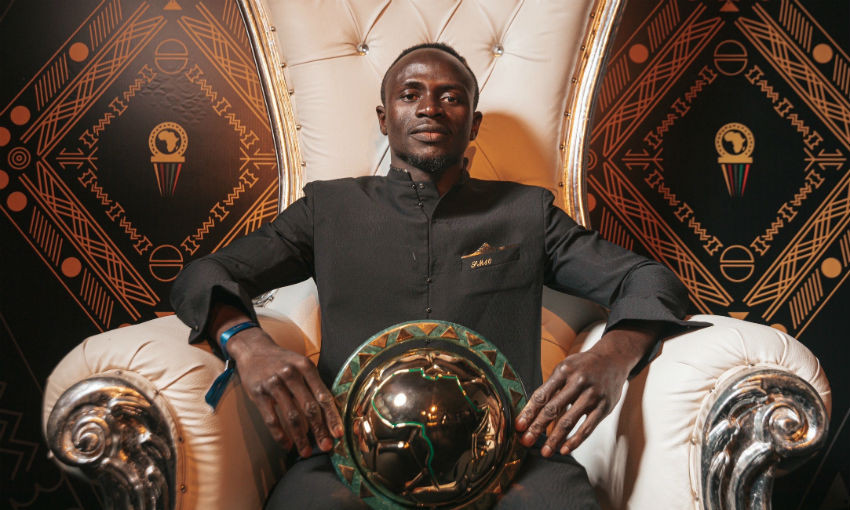 Individual Awards and Nominations
Sadio Mane featured in the CAF Team of the Year in 2015, 2016, 2018, and 2019.
Mane featured in the PFA Team of the Year in 2017 and 2019.
He won three Premier League player of the month award (August 2017, March 2019, November 2019)
Sadio Mane won Liverpool's Fan player of the season award in the 2016/2017 season.
He won Liverpool's player of the season award in the 2016/2017 season.
Sadio Mane Featured in FIFA FIFPro World 11 in 2018
Sadio Mane won premier league golden boot in 2019
He featured in UEFA Champions League Squad in 2019
Featured in UEFA team of the year in 2019
2nd place for the UEFA Champions League forward of the season 2019.
He featured in CAF African cup of nations team of the tournament 2019
Sadio Mane Won African Footballer of the Year 2019
He won Onze d'Or 2019
Sadio Mane featured in the IFFHS World Team of the Year 2019
Collective Honors
Sadio Mane won Australian football Bundesliga with Red Bull Salzburg in the 2013-2014 season
Austrian Cup with Red Bull Salzburg in the 2013-2014 season
English Premier League title with Liverpool in the 2019-2020 season
UEFA Champions League with Liverpool in the 2018-2019 season
UEFA Super Cup with Liverpool in 2019
FIFA club world cup with Liverpool in 2019
Lifestyle
The 2019 African Footballer of the year winner seems to prefer living modestly. He spent a significant amount of his earnings on serving humanity. Sadio Mane has been quoted on different occasions saying "why would he want luxuries when you could use his money to help the less privileged". In correlation to his words, he has contributed greatly to the standard of living in Senegal, especially Bambali his village.
Sadio's ways of Serving Humanity
The 2019 African football of the year is nothing but a blessing to Senegal, most especially Bambali. Sadio on many occasions has been quoted saying he delight greatly in seeing his people have their shares in what life is giving him. In view of his statements, we take a look into how Mane has been serving humanity around him. The 27-years old Senegal and Liverpool forward whose net worth is estimated to be $20 million as of 2019 has the following projects to his name. 
He built schools in Bambali.
Donated around £42,000 to Senegal's health sector in the fight against coronavirus 
Constructed mosque and hospital in Bambali
Gave out 300 Liverpool jersey to people in Bambali
and many more.
Sadio Mane is full of potentials. He has established his presence in every single game he played for his club and country. We hopefully wish he continues to play in good form enough to bring the Ballon d'Or to Africa. Unfortunately, there will be no CAF Awards 2020. This was the decision of the CAF Executive Meeting on the 30th of June, 2020. The cancellation is a result of the disruption caused by the coronavirus.