Entrepreneurship Spotlight: How Jide Akintola Is Helping Nigerians To Get Medical Help Abroad Through MyDokita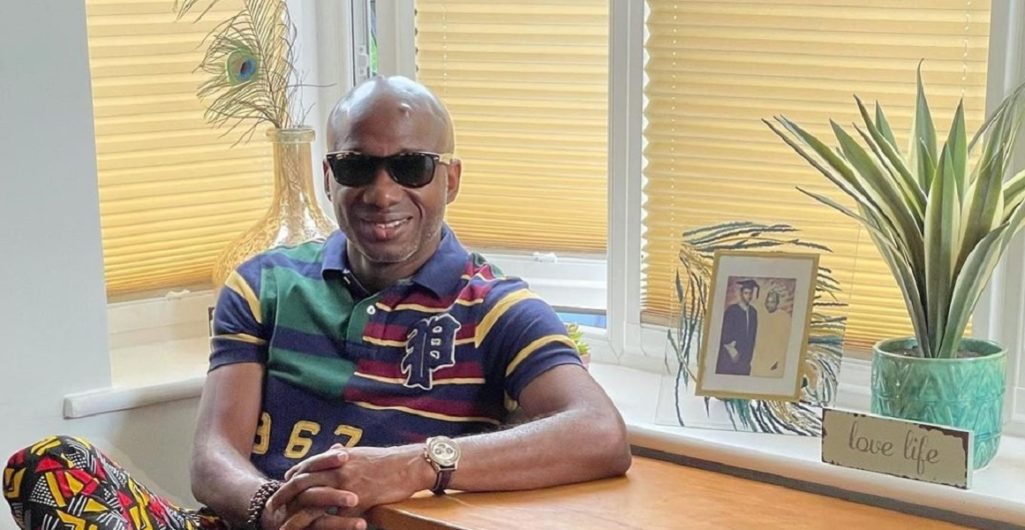 Healthcare access in Africa is a huge challenge with millions of Africans having little access to health services. People in rural areas face the challenge of walking long distances for medical consultations. Likewise, many urban dwellers queue for many hours in front of doctors' offices. But access to healthcare services in Nigeria is taking a different turn, thanks to telemedicine. Today, we tell you the way Jide Akintola is capitalizing on telemedicine to connect Nigerians with overseas specialists.
Who is Jide Akintola?
Jide Akintola is a Nigerian IT consultant and the co-founder of the MyDokita app. This telemedicine app helps Nigerians to connect with Nigerian medical practitioners in their country and those living abroad. According to him, telemedicine offers access to reliable and fast medical care. The idea behind this app is to facilitate knowledge transfer between Nigerian doctors and their overseas counterparts.
Akintola is also an entrepreneur and a graduate of Obafemi Awolowo University where he pursued Electrical and Electronics Engineering. He also acquired MSc in Embedded Systems Engineering from Heriot-Watt University. He was the first Nigerian engineer to hold Emeritus status from Cisco Systems, Inc and Juniper Networks, Inc. Akintola has had the opportunity to work in Canada, the US, and Europe.
Motivation to Develop the App
Like many other Africans, most Nigerians face difficult healthcare decisions. In the past, they have had a tough time before knowing what to do. Misdiagnosis has worsened the health situations of some people and sent others to early graves. Human error, delayed diagnosis, and quackery in the health profession are not uncommon in Nigeria.
This leaves many people unsure about their diagnosis results. Everyone would want to be sure that the medical results obtained from a hospital are right for them. Also, people want to be sure that their doctor has chosen the best treatment plan.
It is against this background that Akintola decided to develop a telemedicine platform that would allow Nigerians to access a second opinion regarding their diagnosis and treatment. Jide Akintola saw that no platform supported knowledge transfer and collaboration between Nigerian medical practitioners in Nigeria and those outside the country.
The MyDokita App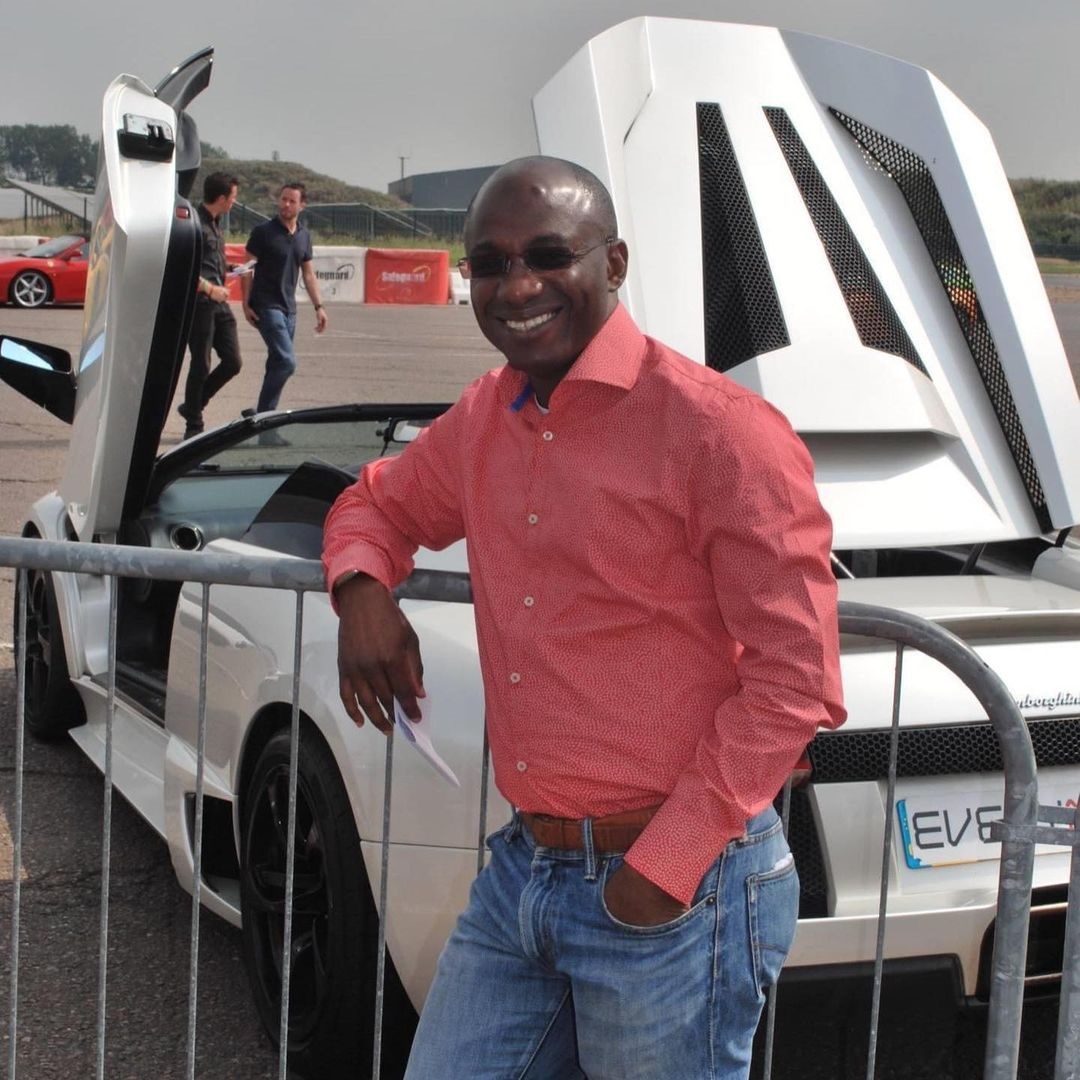 The MyDokita app, which is live on Google Play Store, offers Nigerians access to reliable, affordable, and fast medical care. This telemedicine app is strengthening healthcare delivery in Nigeria as well as addressing the issue of medical brain drain in the country. The app supports knowledge transfer as well as the partnership between physicians in Nigeria and their counterparts living abroad.
Today, Nigerians can consult cancer specialists, stroke specialists, and other Nigerian doctors right from their phones. In addition, a local medical practitioner can use the app to collaborate with his or her overseas counterpart to offer the best treatment to a patient in Nigeria. Akintola explains,
"MyDokita app provides Nigerians affordable instant access to a second opinion on their diagnosis and medical prescriptions, thereby reducing the risk of misdiagnosis or wrong prescription. The platform allows for mentoring, knowledge transfers, and collaboration between Nigerian overseas medical practitioners and the local experts through online video, audio, and chat consultation."
Improving Life Expectancy in Nigeria
Akintola created MyDokita app in partnership with the Pius Akanni Akintola Foundation. According to the World Health Statistics 2018 report by WHO, the average life expectancy in Nigeria is 55.2. Mr. Akintola is very optimistic that the MyDokita app will improve this statistic. Since the app was launched after COVID-19 struck the world, the founder saw the need to publish coronavirus information in it.
So, during the app's testing period, information about the deadly disease including its symptoms, spread, and ways to avoid it was made available to hundreds of Nigerians who had signed up on the MyDokita app. During the lockdown period in Nigeria, Jide Akintola also worked with some aid organizations to provide free masks and distribute food to hundreds of households. He says,
"We also worked with a couple of charity organizations in the country to give away over two thousand free face masks to people in Ikeja, Egbeda, Yaba, Alimosho, Dopemu, and Agege. Also, we took palliative measures during the lockdown by distributing raw food items to over seven hundred households in Alimosho Local Government. We repeated the same palliative measures during the start of Ramadan also."
5 Business Lessons from Jide Akintola
1. Become the best version of yourself
Mr. Akintola says that his philosophy of life is, "to be the best I can be as a person in everything I do". The founder advises everyone to become the best version of themselves. According to him, authentic self-discovery is not an easy thing to do.
The best approach towards this discovery is to keep off from distracting false beliefs, which distort or cloud your self-perception. You can become the best version of yourself once you discover your purpose in life. He also cautions people from using other people's life paths as a benchmark of success.
2. Develop a growth mindset
The Nigerian IT consultant points out that there exist two mindsets: a fixed and growth mindset. The latter helps you to perceive that you can improve and develop your skills, talents, and abilities over time. Even after you experience failure, Akintola believes that a growth mindset can help you to work hard and improve yourself. He says people who actively cultivate this kind of mindset always stand out from the crowd.
3. Hard work is the key to success
Jide Akintola insists that there are no shortcuts to success. If you sit and wait for good things and opportunities to come your way, nothing will come. But if you want to achieve success and live a happy life, you must work hard. Sometimes, you will have to sleep late and wake up early to gain success. He explains that hard work is the price for success in life.
4. Enjoy what you do
If you perceive your work to be difficult or boring, you will hardly become successful in what you do. Akintola advises people to develop a passion for the work they do. Be eager to overcome your current challenges and move to the next level. Passion will keep you going even when you make mistakes, losses, or when everything seems not to work.
5. Never allow fear to control you
Akintola explains that fear helps to keep us safe when faced with risky situations. He says fear is not inherently bad. It is a tool that can help business people to make better decisions. However, it is not designed to make us inactive. Rather, it enables us to act in a manner that produces the results we want or need. Thus, use your fears to inform your actions but never allow fear to control you.
Conclusion
Healthcare infrastructure in most parts of Africa is still undeveloped. While many African governments struggle to enhance the infrastructure, the situation is compounded by the brain drain of local doctors, poverty, and epidemics. Nonetheless, Jide Akintola demonstrates that technology can help to improve healthcare access in Africa. Do you think telemedicine can reduce the challenges of healthcare access in the African continent? Share your thoughts in the comments box below.