Egypt Qualifies For The 2018 World Cup After 27 Years And This Happens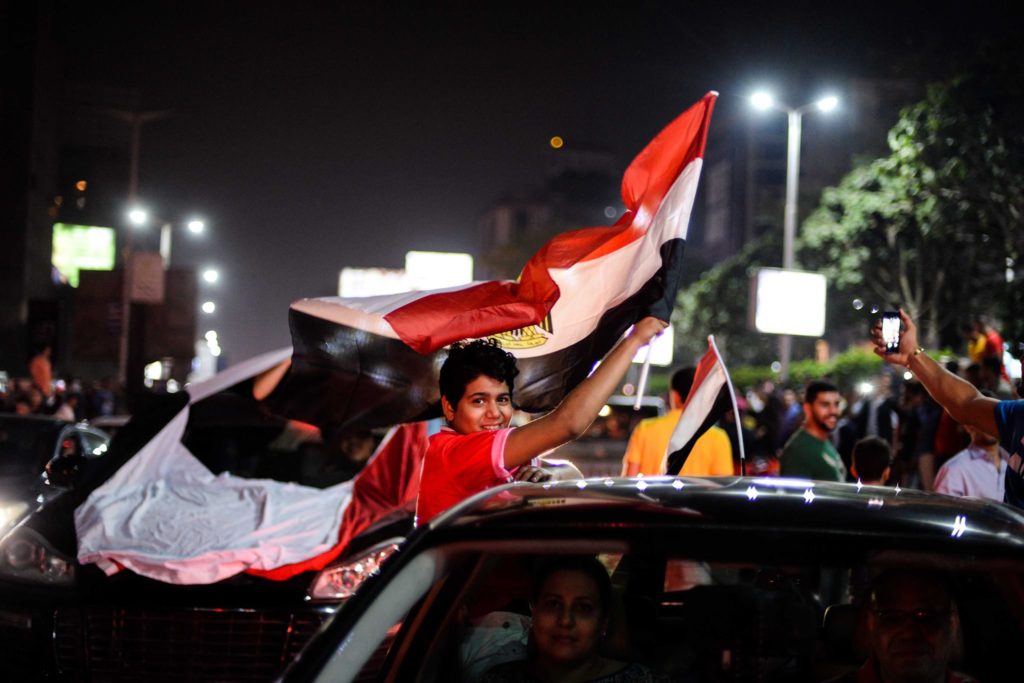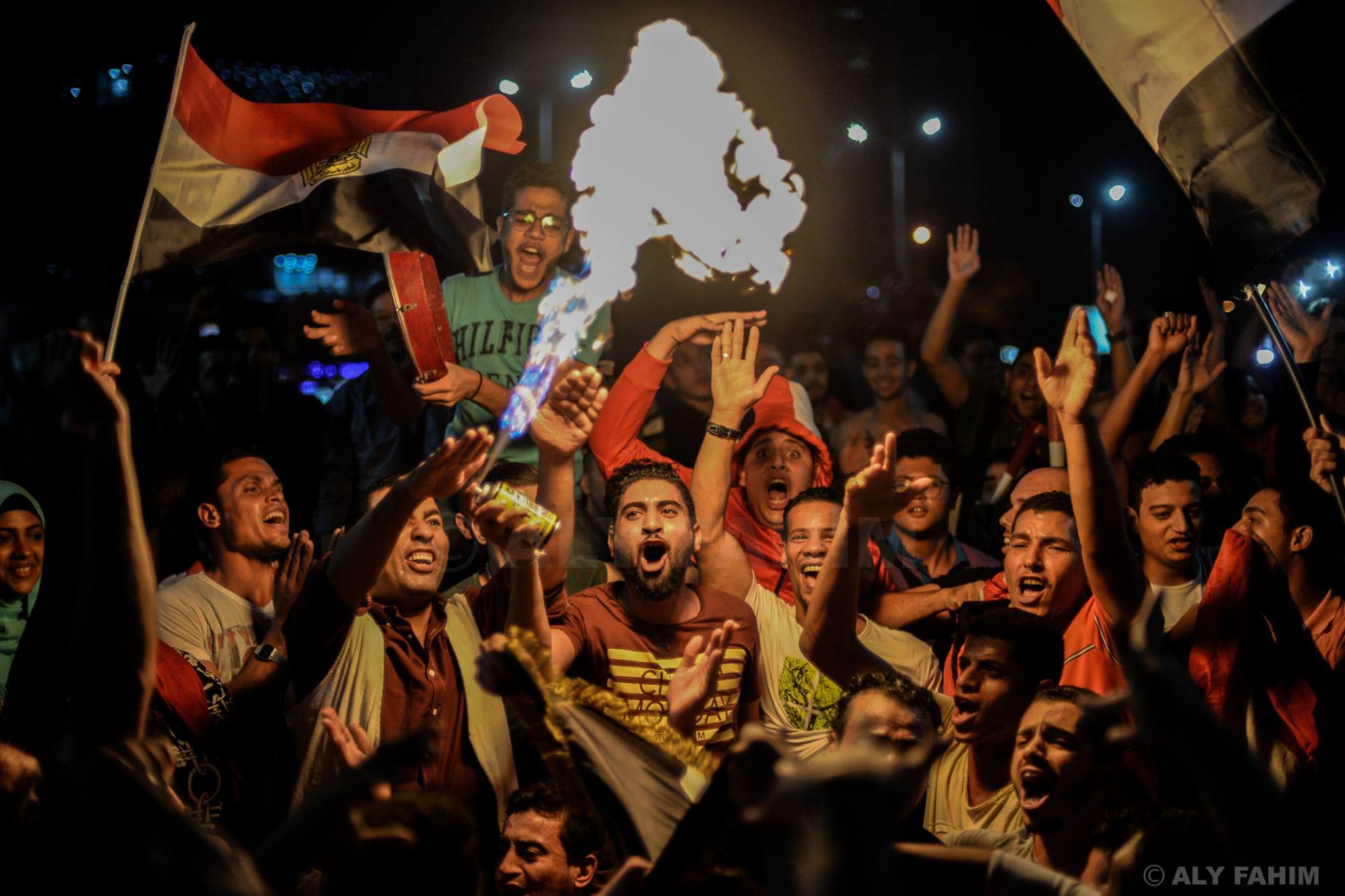 Twelve hours after the final whistle, much of Cairo's population still hasn't slept. Egypt's Pharoahs qualified for the 2018 World Cup on Sunday after beating Congo Brazaville's Red Devils in a dramatic 2-1 win. The Pharoahs will be making it to the World Cup for the first time since Italia 1990 where they failed to advance beyond a group that also featured England, Netherlands, and the Republic of Ireland.
ALSO READ: Spotlight On The 2019 African Footballer Of The Year Winner
Here's how much it means to Egyptian fans
In Cairo, an army helicopter dropped hundreds of Egyptian flags on thousands of fans gathered at the city's iconic Tahrir square. After such a long wait, it is no wonder there is such an outpour of joy and, most likely, relief.
Absolute SCENES in Egypt tonight — qualified for their first World Cup since 1990!

📹: @themostafaomar pic.twitter.com/vuOZ04Tlqj

— COPA90 US (@COPA90US) October 8, 2017
The flares and chants are in full effect. Police everywhere but everyone is in a joyous mood #Tahrir #Egypt #مصر_الي_كاس_العالم pic.twitter.com/VfaRKRscI7

— Farid Y. Farid (@FaridYFarid) October 8, 2017
The Moment That Changed Everything
Egypt manager Héctor Cúper had already been taking medication for high blood pressure to deal with the stress before the game. Now, with just 60 seconds of added time remaining, star player Mohamed Salah stepped up to take the penalty that could make or break his country's World Cup dream. Time seemed to slow as Egypt's 27-year wait to reach football's showpiece event came down to a single left-footed strike.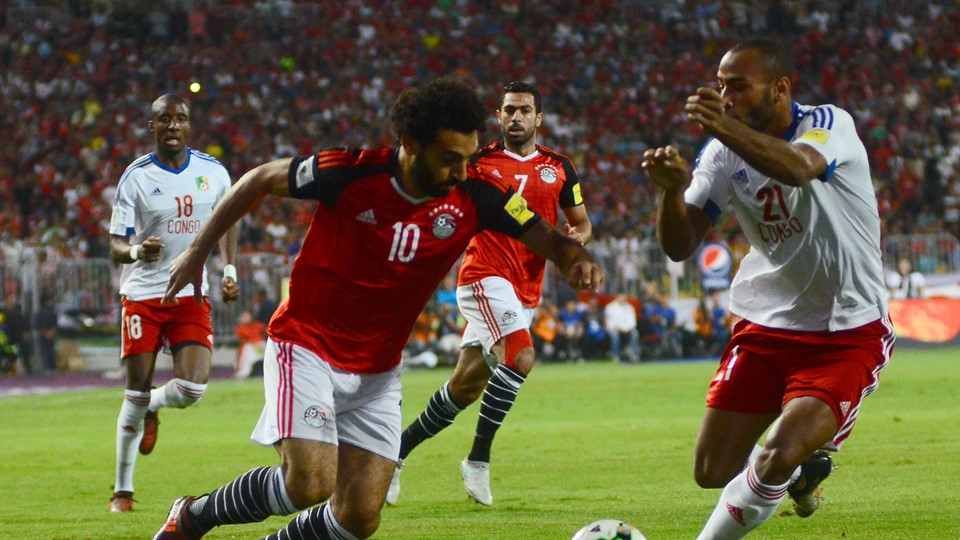 But Salah calmly dispatched the spot kick into the bottom-right corner and, at last, Cúper could relax — the Pharaohs had qualified for the FIFA World Cup for the first time since Italia '90, topping Group E ahead of Uganda, Ghana and Congo with a game to spare.
President Abdel Fattah el-Sisi Responds
Egypt's President Abdel Fattah el-Sisi congratulated the Egyptian people after the match as tireless fans draped in flags turned the streets into an impromptu parade of red, white and black.
The national team will be meeting with the President and all players are set to receive 1.5 million Egyptian pounds (approximately $85,000).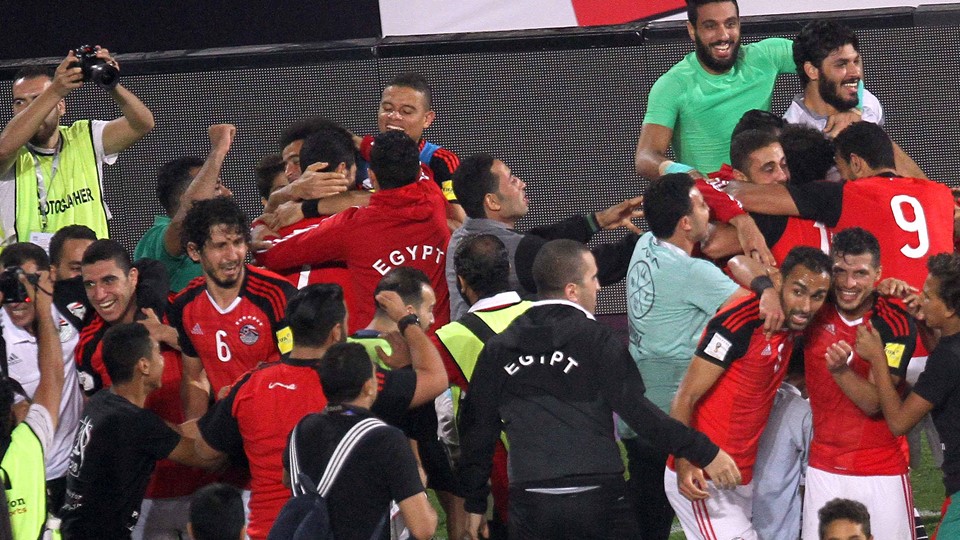 Egypt is the second African country to qualify for the 2018 World Cup. Nigeria took the lead as the first to qualify after a 1-0 win against Zambia. There are 3 remaining spots for Africa, to be decided this November.