Digital Transformation Consultancy Enlight Strategic Enters Partnership With Oribi Analytics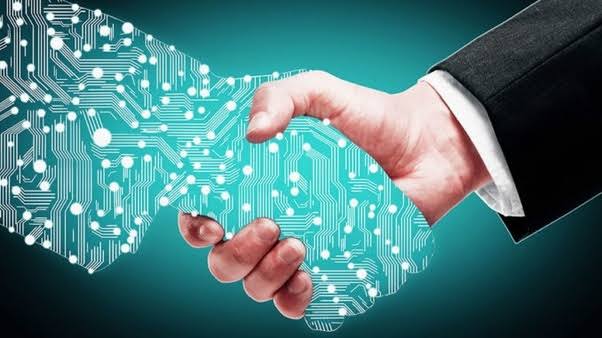 Digital transformation consultancy, Enlight Strategic, has signed an exclusive partnership with Oribi Analytics. Enlight Strategic is a brainchild of former Premedia Digital CEO and MD of Creative Spark Tanja Lategan. Lategun who is also the previous owner of Ventureburn launched Enlight Strategic in September 2019. Oribi Analytics is a behavioral data analytics tool founded in 2016 by Iris Shoor, an Israeli entrepreneur.
Following the signing of the partnership, Enlight Strategic will now be representing Oribi Analytics exclusively in South Africa. The analytics tool aims to help entrepreneurs and marketers by turning data-driven insights into use. The digital transformation consultancy will offer fours services lines. They include Automation, Artificial Intelligence, Big Data solutions and strategic consulting. The firm seeks to leverage the wave of innovation that is expanding fast in South Africa.
Oribi offers entrepreneurs actual business trends and insight that they can leverage. This is unlike Google Analytics that just offers to track website data. Recently Google and Boston Consulting Group unveiled their digital benchmark in the South African market. Therefore, Enlight Strategic through Oribi will be competing for businesses seeking to enhance marketing through analytics.
According to Lategan, her digital transformation consultancy will get a commission of ten to fifty percent on each sale. However, the size of each commission will depend on the size of the deal.
How Enlight Strategic Digital Transformation Consultancy Analytics Tool will Help Businesses to Cut Costs
Equally, Lategan adds that with Oribi there will be no need to hire a data scientist. Bearing in mind that data scientists can cost a firm up to R20,000 a month, this is a great relief. Therefore, with the software, businesses can save thousands of rand every month. At the same time, it will provide the needed insights into turning data into profits. Throwing more light on the benefit of the Enlist Strategic, Lategan said,
"Given South Africa's tough economic circumstances, businesses are under more pressure than ever to deliver increased returns at a reduced cost. Their best hope of doing so is to embrace digital transformation in their marketing departments. Doing so with the traditionally available tools, however, has generally meant hiring additional expertise. With Oribi, businesses not only have the data they need to embrace this kind of transformation, but also the insights required to turn that data into profit."
As of now, Oribi has annual and monthly packages tailored for agencies, startups as well as enterprise-scale companies. The subscription fee for the product will cost anyone that needs it between $300 and $400 per month.
The Benefit of the Partnership to Both Firms
On its end, Oribi will add South African businesses to its global list of clients. Already the analytics tool has Sony, Aon and Audi as clients. Enlight Strategic at the beginning of 2019 received an investment from a New York investor. However, the worth of the investment from the unnamed investor was less than $1 million.
The CEO and founder of Oribi, Iris Shoor was confident that Oribi will help entrepreneurs unlock their digital potential. She shared her delight of partnering with Enlight Strategic to bring their product to South Africa. At the moment, Enlight Strategic investor has a 60 percent stake. However, Lategan mentioned that this will be diluted by 20 percent to 48 percent stake once a third investor comes on board.
The previous third partner pulled out as a result of 'interest conflict'. Thus, irrespective of the composition of the investors, Lategan will maintain a 20 percent stake. According to Lategan, the digital transformation consultancy currently has three fulltime staff and contractors.
What Enlight Strategic has to Offer South African Businesses
This partnership is highly significant because it comes only a few weeks after the launch of Enlight Strategic. At first the firm will take clients through a digital audit. This will therefore enable them to compare with competitor on digital marketing trends and where they may be lagging. Also Enlight Strategic offers clients access to tools and platforms that are unavailable in the country. This is because they have collaboration with various tech suppliers. Lategan indicated that their tools help in collection, storage, analysis and prediction of consumer behavior. Thefore this ensures clients spend marketing budgets strategically.
Hitherto, the majority of digital transformation efforts are by the IT department. Also, these other firms tend to focus on back end systems and IT infrastructure alone. Therefore, companies only become partially transformed. According to Lategan,
"There is a clear appetite for digital transformation services in South Africa. Digital transformation is no longer a choice; it simply has to be done if an organization wants to remain competitive. In order for full transformation to take place, every part of the business has to be involved."