15 Fascinating Crotchet Braid Hairstyles That Can Help Your Hair Grow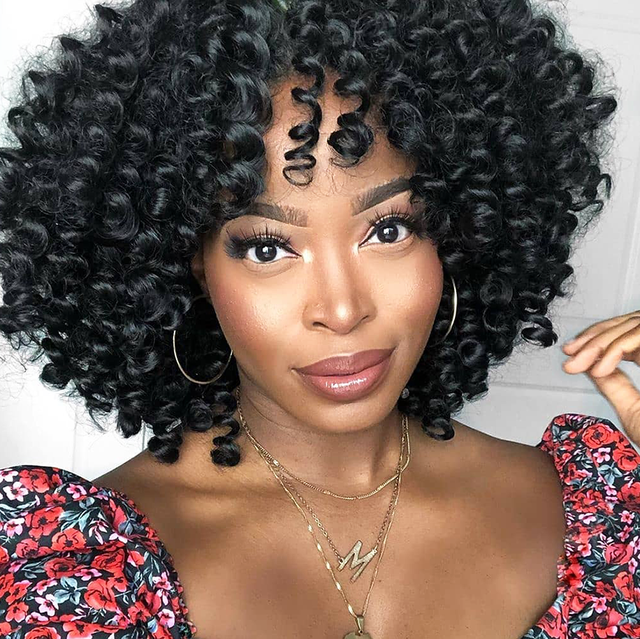 Crotchet braid hairstyles continue to take the fashion world by storm. Thanks to this scalp helping technique, relentless and endless hours at the hair salon are now a thing of the past. Crotchet braids come in different varieties and colors, and they can suit any woman. The good thing with rocking crochet braids is that they are protective styles and they will help in natural hair growth. Below are some of the trendy crotchet braiding hairstyles you can wear next time you want to grow your hair.
1. Springy curls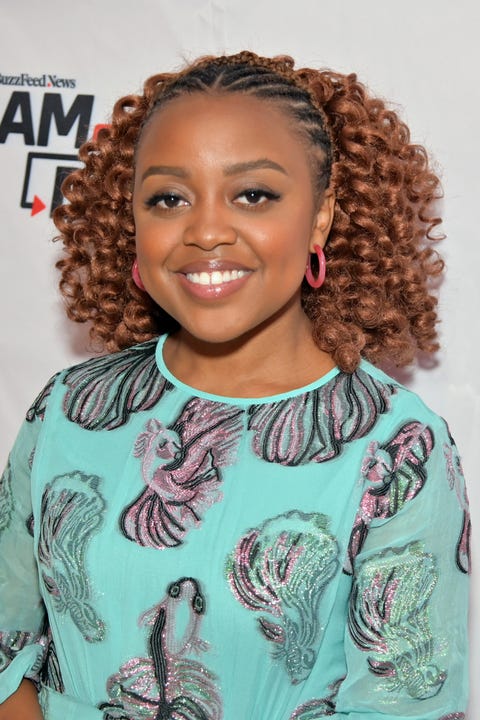 Want to take your crochet style to the next level? Try rocking bouncing and colorful springy curls. Writer and Actress Quinta Brunson show us how to flaunt the springy curls. To recreate such a look, you can braid cornrows at the front part of your head and install crotchet extensions set at the back. Let the beautiful curls cascade down your head.
2. Ringlet curls boy cut
With crotchet braid hairstyles, you no longer need to go for the long styles. You can also opt for a short style like the ringlet curls. Not only is this style good for hair growth, it's also chic and youthful. Besides, the ringlet curls add a bit of quirky fun to the whole look.
3. Poker straight hair
Let's face it, there comes a time when you will want to get a straight poker hair. Instead of spending countless hours at the salon and always heat styling your hairs, why don't you try using a protective styling? Crotchet braiding straight hair on your natural hair will not only save you lots of time, but it will also protect your hair. You get to protect, grow your hair, and rock a fascinating hairstyle. That's 3-in-1, right?
4. Ponytail crotchet hairstyle
Who said crotchet braid hairstyles have to be boring? For this hairstyle, all your braider needs to do is to braid small and big cornrow lines in an alternating manner and whip them into a ponytail. Afterward, the braider should attach pieces of crotchet hair to your natural hair. To spruce up the look, you can add some bits of gold hair charms. However, just because you are using protective styling does not mean that you forego using styling products on your hair. Ensure that you keep your scalp hydrated by using a lightweight moisturizer.
5. Short curly crotchet hairstyle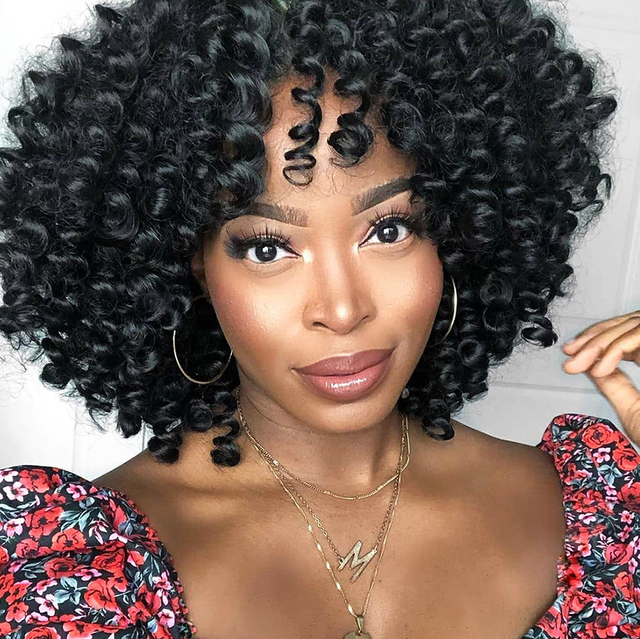 Short curly crotchet styles are super pretty. With the right cut, they generously outline all your facial features. To rock this hairstyle, you need to braid your hair and then attach the crotchet extension. Also, you can apply a curl redefining cream on your ringlets to give them that shiny look.
6. Jumbo Senegalese hairstyle
A jumbo crotchet hairstyle is pretty and it will leave you dreaming about the Afro-punk lineup during wintertime. Also, it's protective hair styling that prevents hair breakage and encourages hair growth. Apply hair oil to keep that sheen on and your scalp hydrated.
7. Black and blonde afro
You will look, young, wild and free once you wear this black and blonde afro. The style will also make you stand out from the crowd. What makes this look unique is the blonde color that makes it more vivacious. If you want to try out something new and daring, then this is the go for style.
8. Bouncy Bob
You can loosen things up by using the bouncy bob crotchet hairstyles. The style looks like a roller set. However, it does not come with the hassle of having to sleep with rollers on. With proper moisturizing and maintenance, you can elegantly rock this style for up to six weeks, giving your hair room for growth.
9. Twist out curls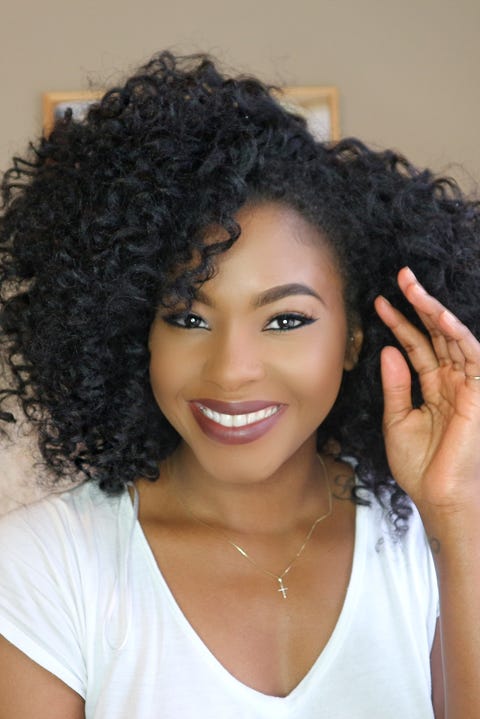 It seems twist outs crotchet braid hairstyles never go out of fashion. Blogger and influencer Alicia B Gettys know first-hand about the versatility and benefits of crotchet hairstyles for your hair. Depending on the kind of texture you want, you can either choose to use long or short synthetic hair extensions twist outs. For the installation process, you will need a crotchet needle, bobby pins, and good hair extension.
10. Crotchet hair with bangs
Want your curly bob to look unique? Try this inspired 1980s crotchet bob with bangs. The bangs are generously spread in front of your forehead. You cannot achieve this hairstyle with natural hair, but you can achieve it easily with crotchet braids.
11. Crocheted burgundy waves
Feel like flaunting long hair before yours grow? Try out crotchet extensions. They are simple, gorgeous, and natural-looking. You can experiment with different colors and, at the same time, enjoy having the length of your dreams.
12. Brown and blonde rope twist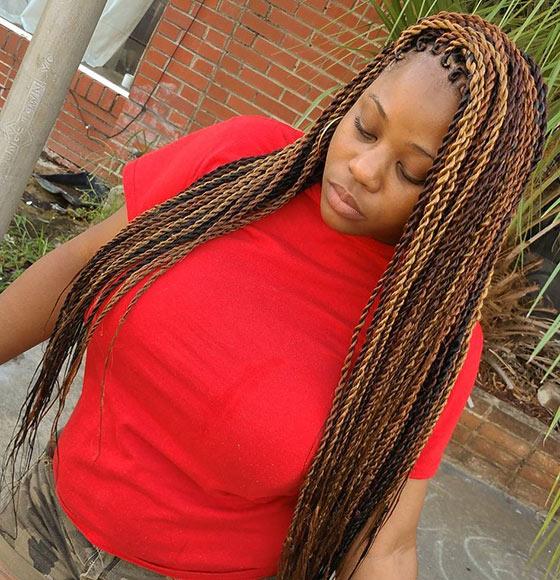 Why go for one hair color when you can have a rich color blend? This rope twisted hairstyle looks good on its own. However, it's the blend of colors that takes it to the next level. The different shades of brown-black and blonde give your crotchet braids a mesmerizing look.
13. Jumbo twists
Sometimes you want mid-sized braids. Other times you will want to go the extra mile for big twists. If you are in the mood for the latter, then this jumbo twist crochet hairstyle will serve you perfectly. Jumbo twists can be crocheted and styled with ease. One way you can style these braids is by pinning half of your twists in a beautiful half-bun.
14. Exposed Cornrows half updo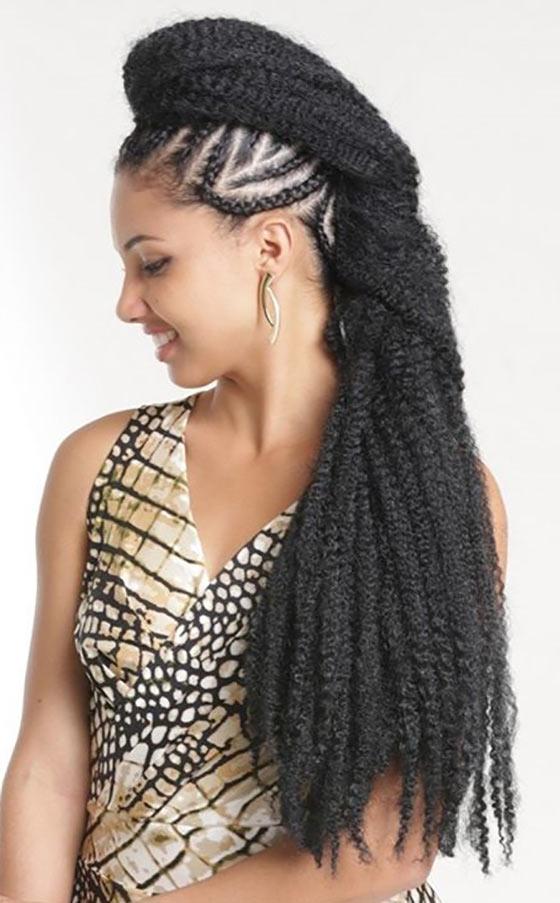 You don't need to have a head full of hair when using crotchet braids. You can be quirky and versatile with the style you choose. All you need to do is to braid cornrows on your hair. You can leave the side bare and install the extension on the center of your hair. Then flip the hair extensions over your shoulder to create that classy look.
15. Center parted kinky hair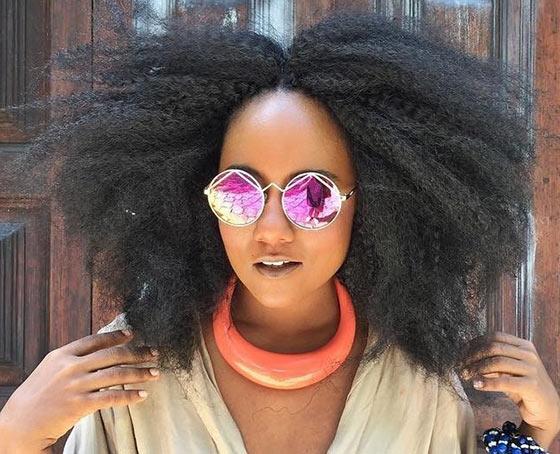 If you want to try out something crazy with your natural hair, then here is your chance. This crotchet braids hairstyle has kinky hair that incorporates a crimped effect to the style. The hair is parted down the middle and allowed to fly free. It's the kind of style you wear in protest to the norm.
Crotchet braid hairstyles are the perfect way to grow out your hair and prevent it from breakage and damage. Interestingly, they continue to trend beyond boundaries. When it comes to choosing length and color, it will be wise to seek the opinion of your stylist. Get a style that will give you a flattering look for several weeks. Finally, remember to take care of your hair by washing it and regularly moisturizing it with lightweight oils.