Step By Step Guide To Two 15 Minutes Twisted Natural Hair Bun

Shake off the myth. Natural hair can be adorable if you are willing to learn a few updos. The advantage of learning these styles is that they can be done in minutes. It's actually possible to wear a new look every day of the week—and get eyes rolling in the process. Check out these two quick natural hair bun tutorials and learn how to bring the dazzle to your look in just about fifteen minutes.
What you need
Surprisingly, these natural hair buns do not require any sophisticated products at all. Thus, it won't cost you a penny. Of course, your hair needs to be blown out. All you need are;
Hair gel
Hairbrush
Hair rubber band
Scarf
Long-tail wide-tooth comb
Style One: Top Of The Head Bun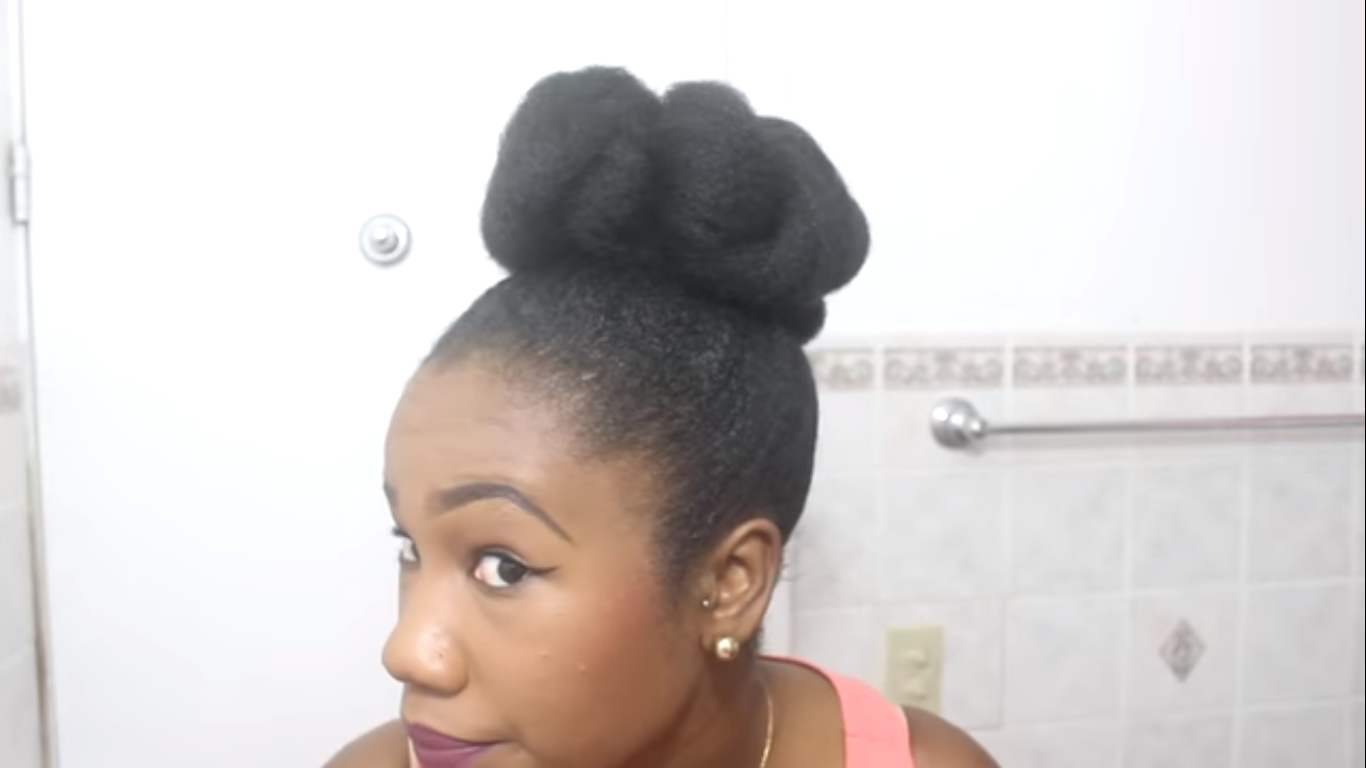 Step 1 – Apply some gels to your edges and brush them up.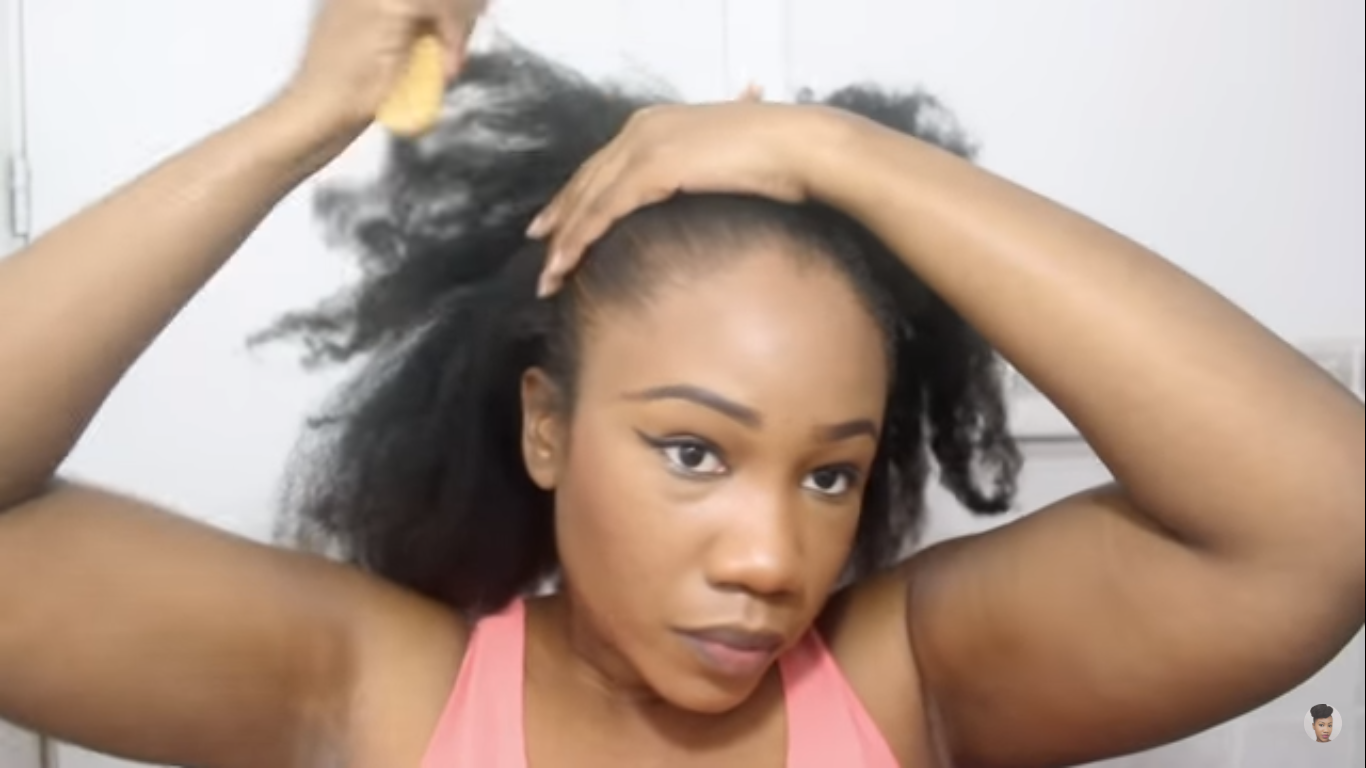 Step 2 – Tie a hairband around your head and push it up so that it props your hair.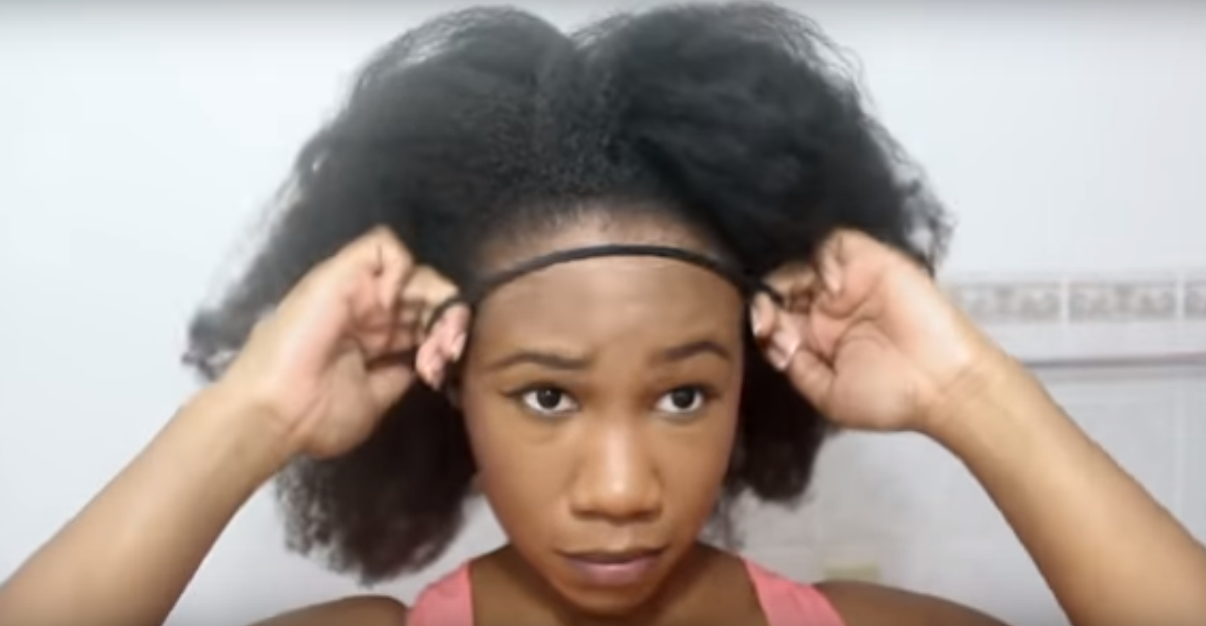 Step 3 – Divide your hair into small sections using the long tail wide-tooth comb. Comb each section to make them straight and neat.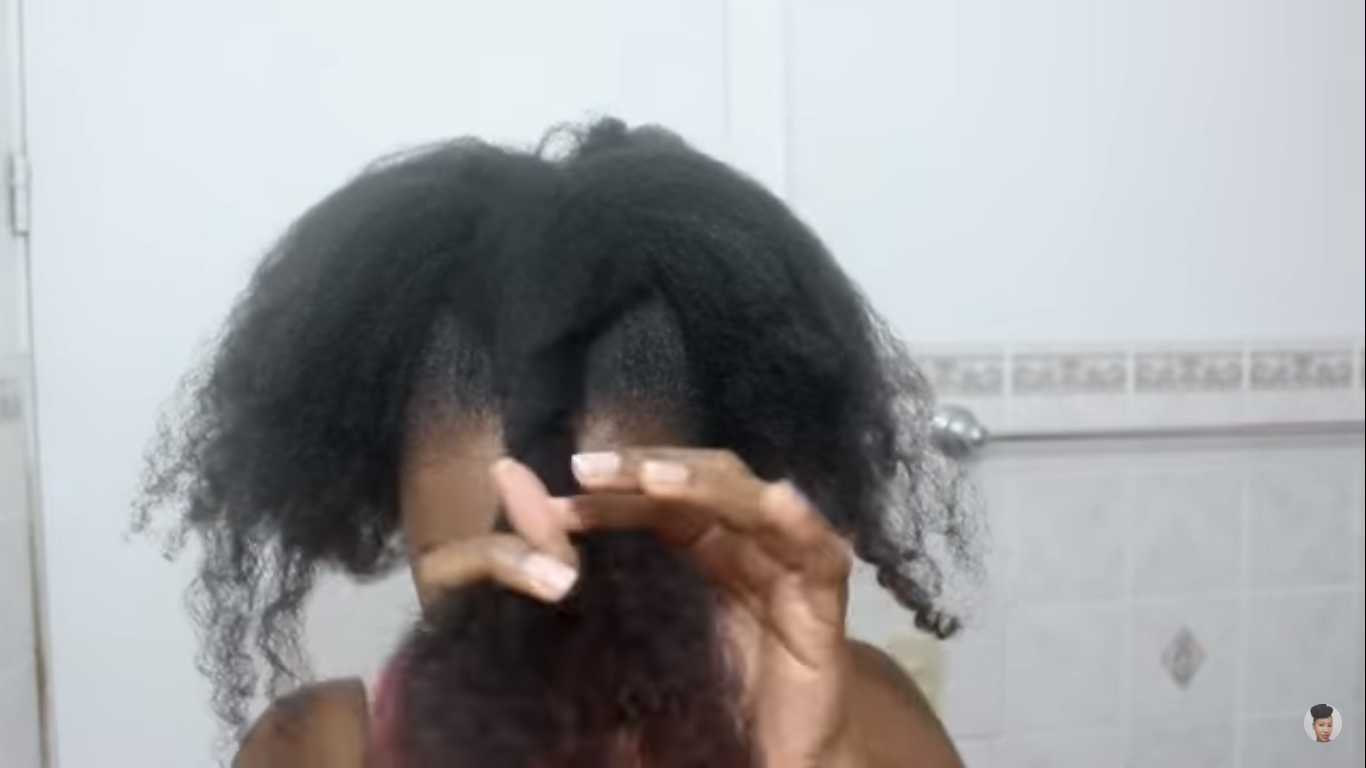 Step 4 – Twist each of the sections individually. Tie your hair scarf around your head, beneath the twists. This flattens the edges to give it a neat dazzling appearance.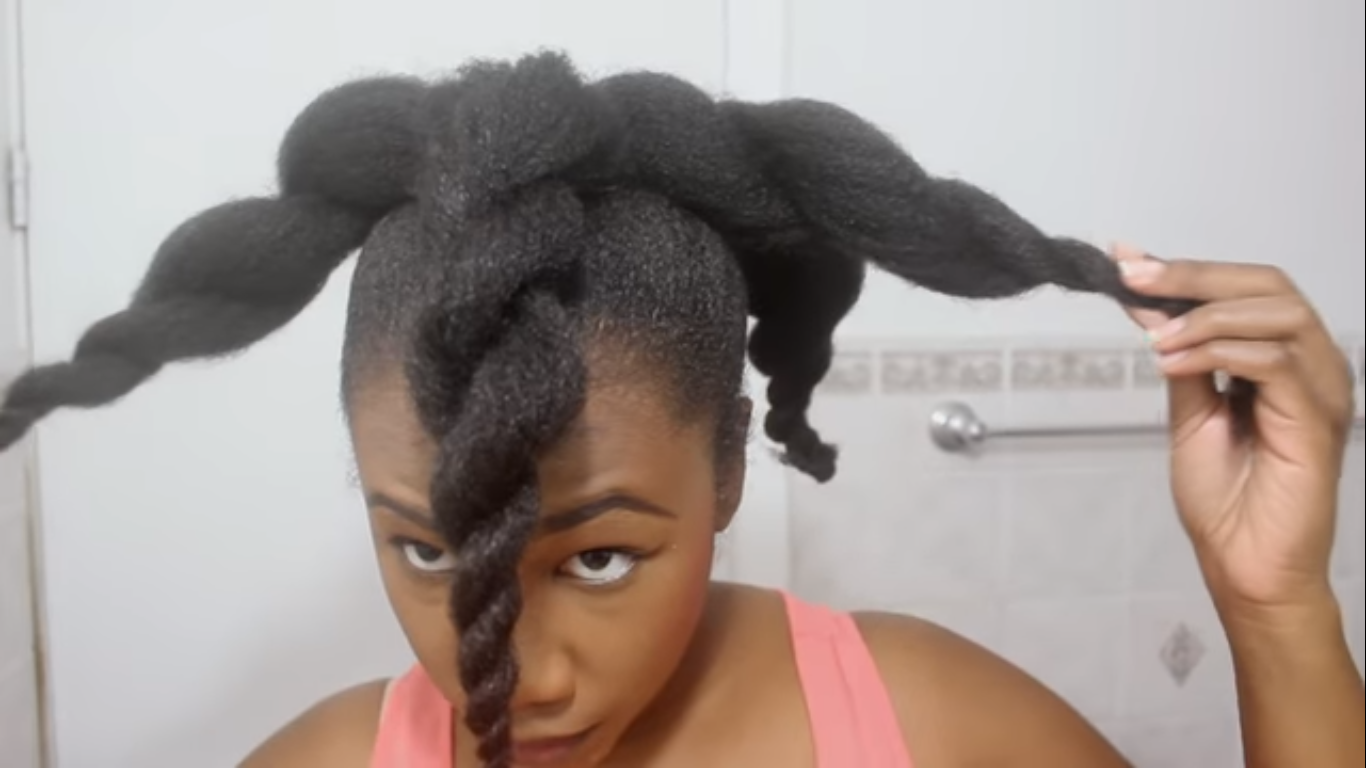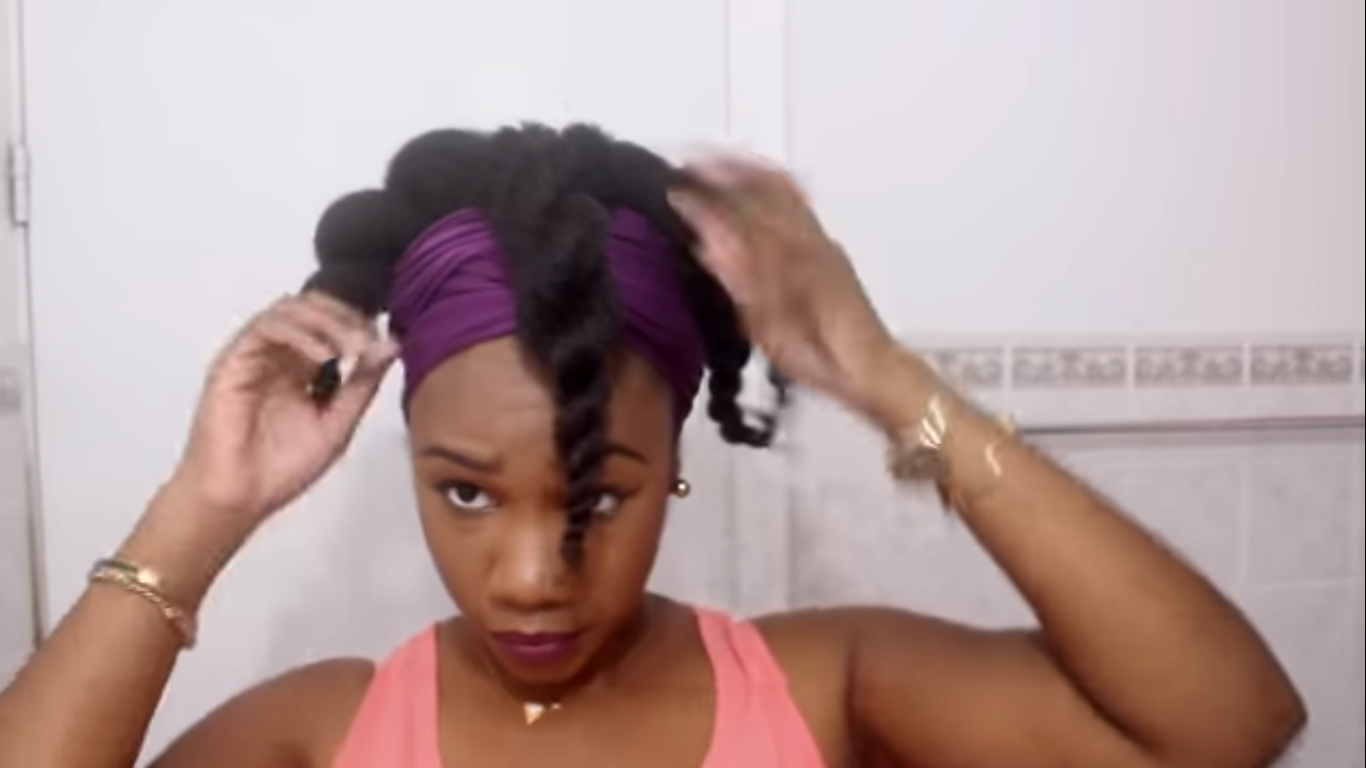 Step 5 – Grab each individual piece, bring it back and pin it down to the center of the head. Do this for all the twists.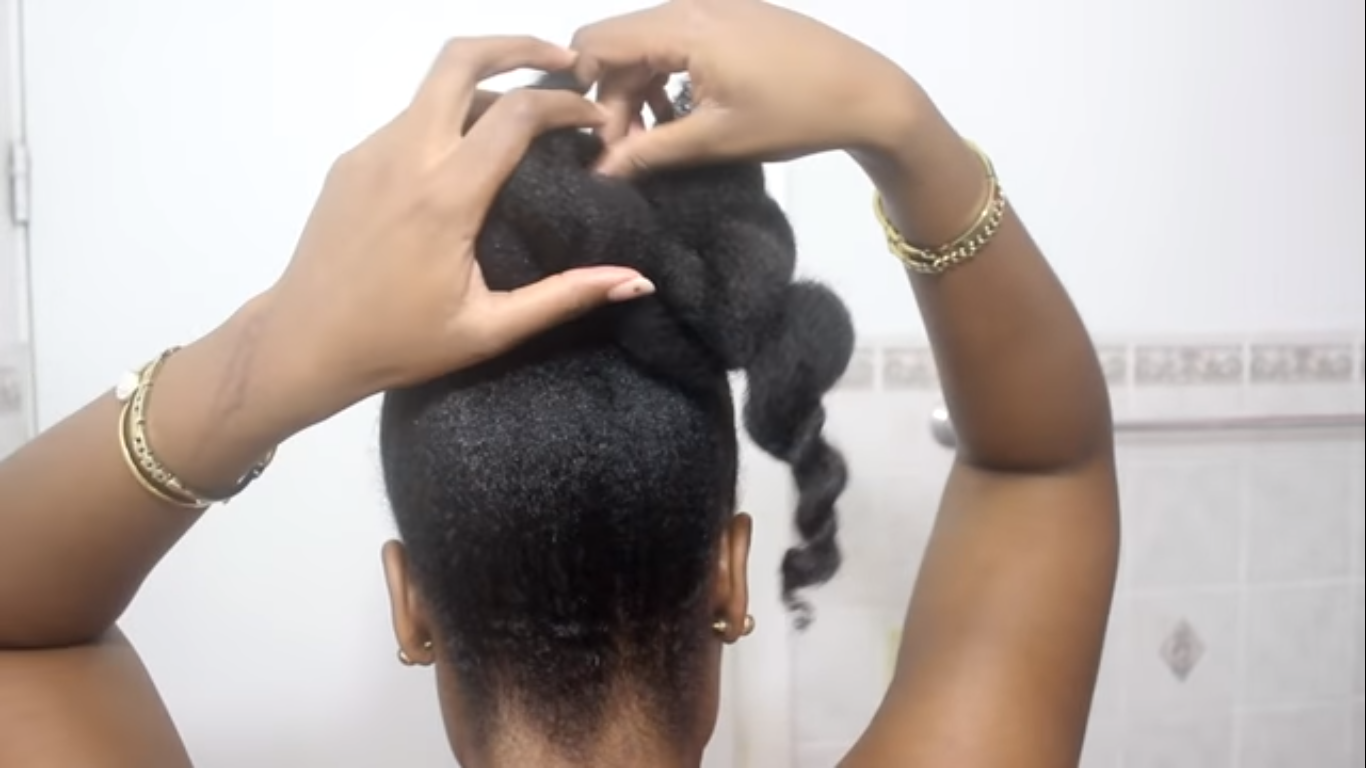 Step 6 – For the hairstyle to look put together, use pins to close up any gaps between the twists.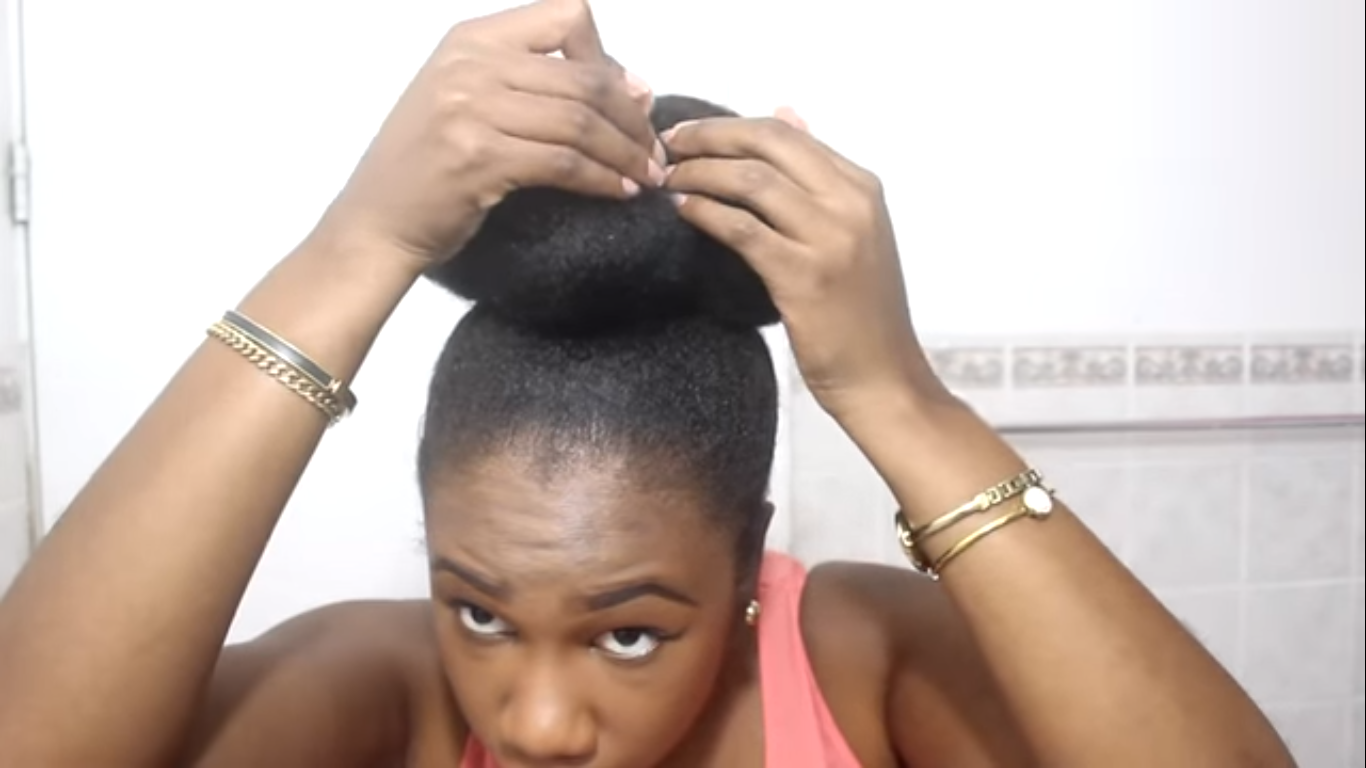 ALSO READ: 25 Gorgeous Natural Hairstyles to Wear to Work
Style Two: The Low Sophisticated Bun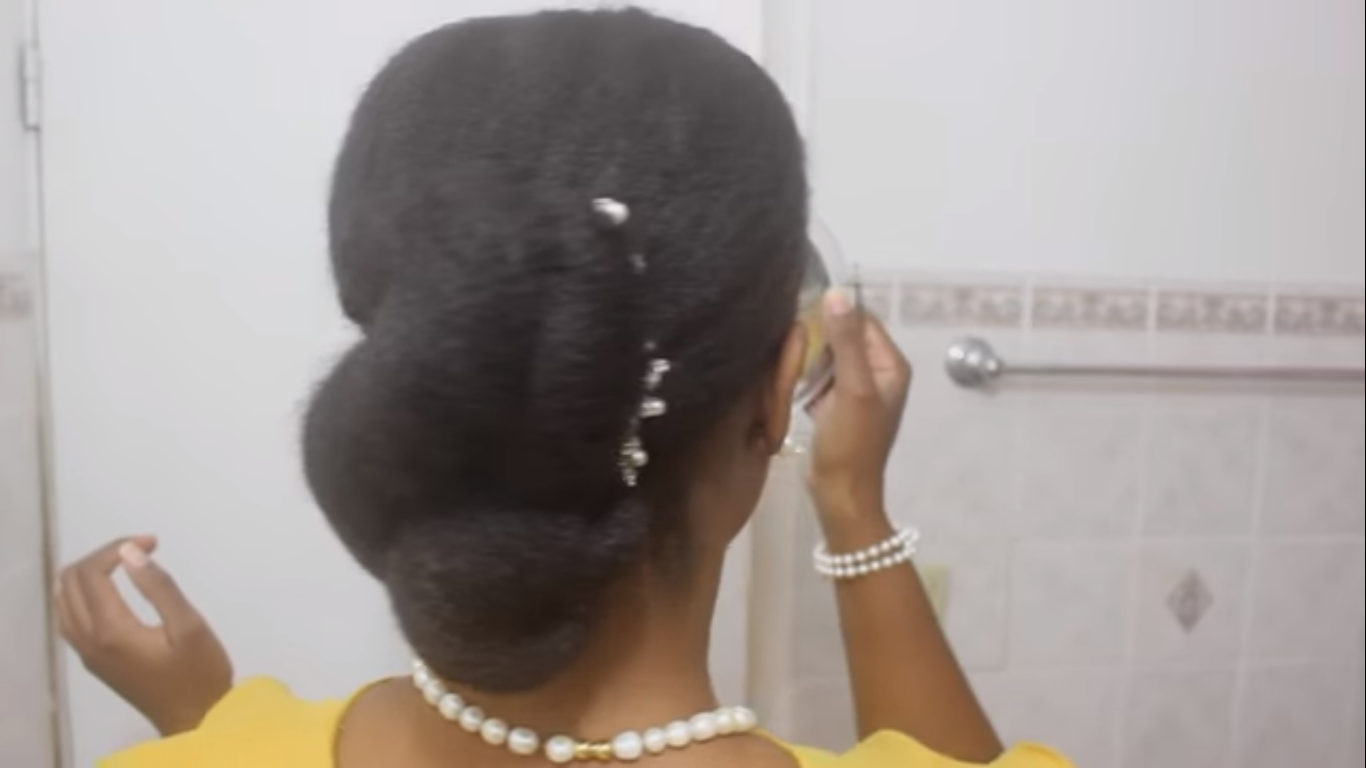 Step 1 – Use the tail of your long-tail, wide-tooth comb to divide your hair into two from the front to the back.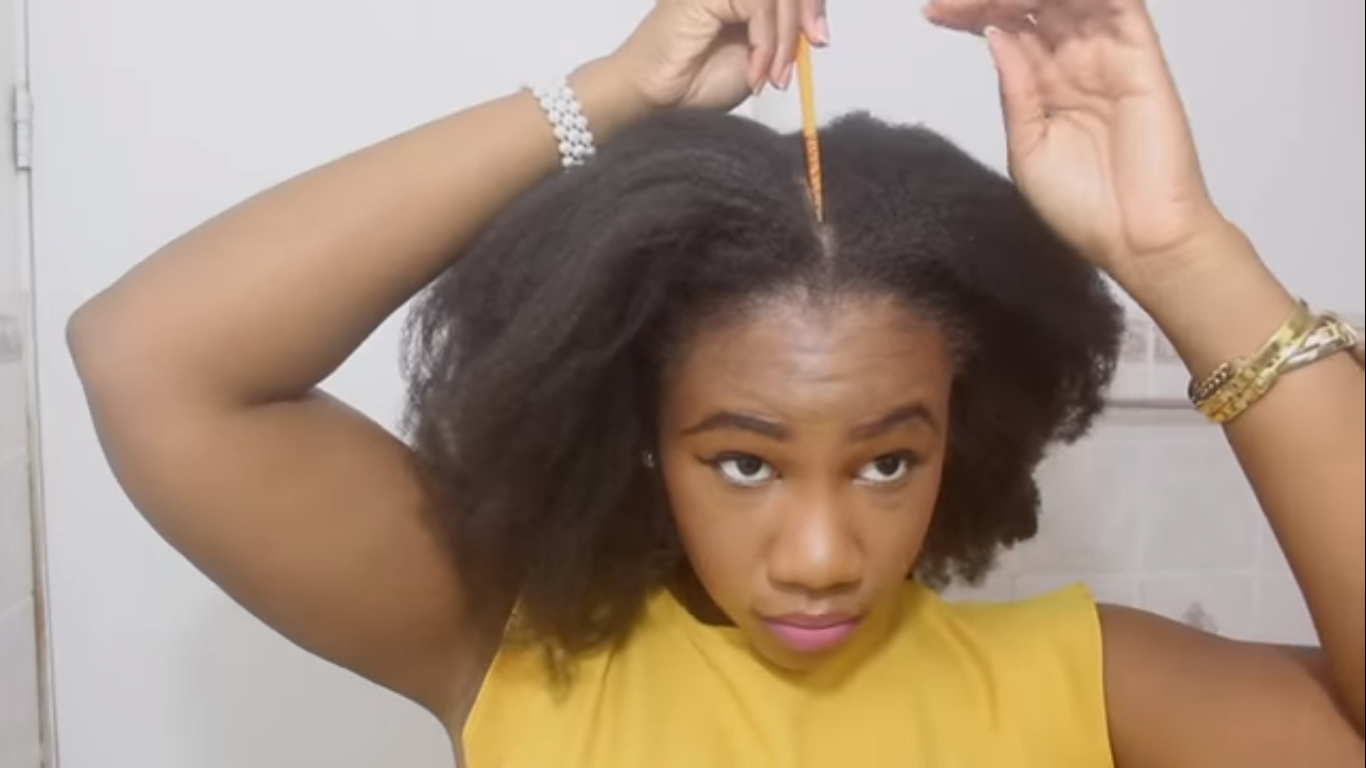 Step 2 – Apply gel to your edges and pull your hair back. Hold it behind with a hair rubber band into a ponytail.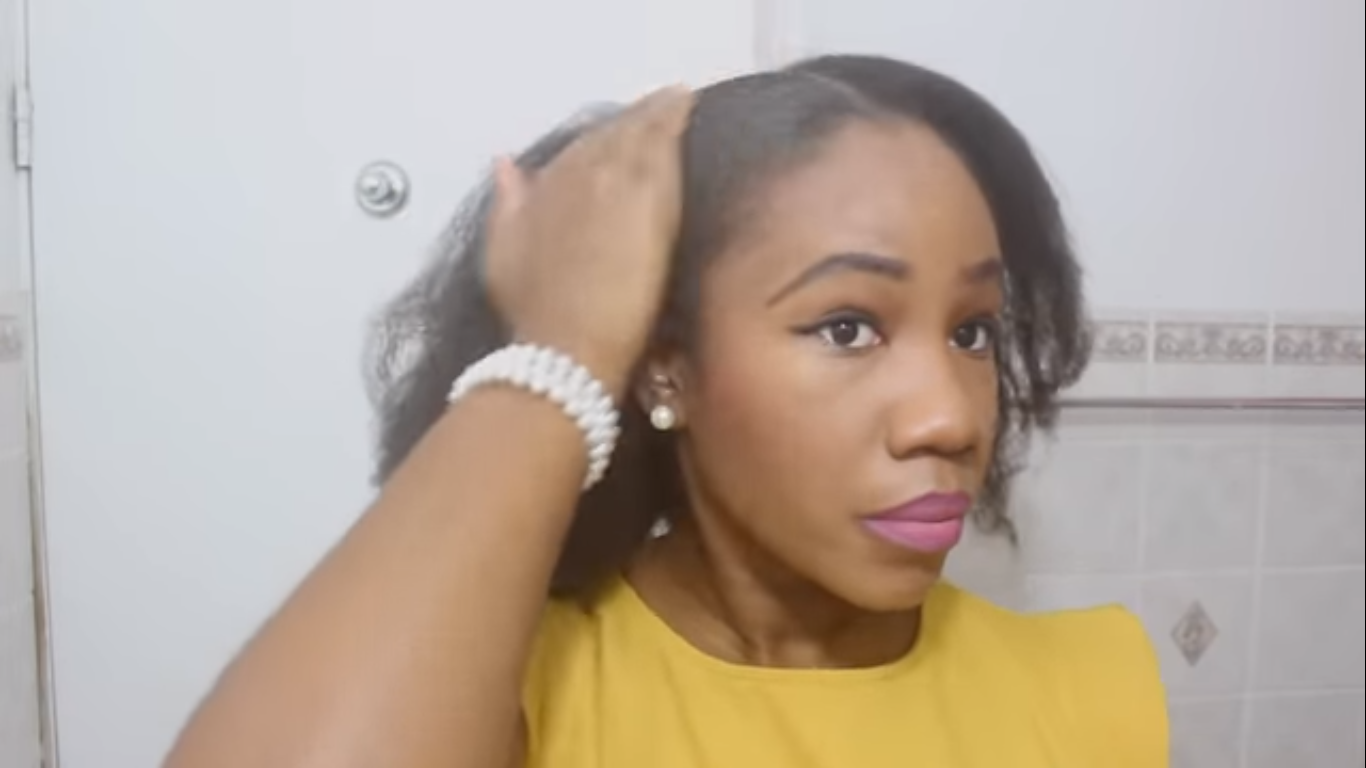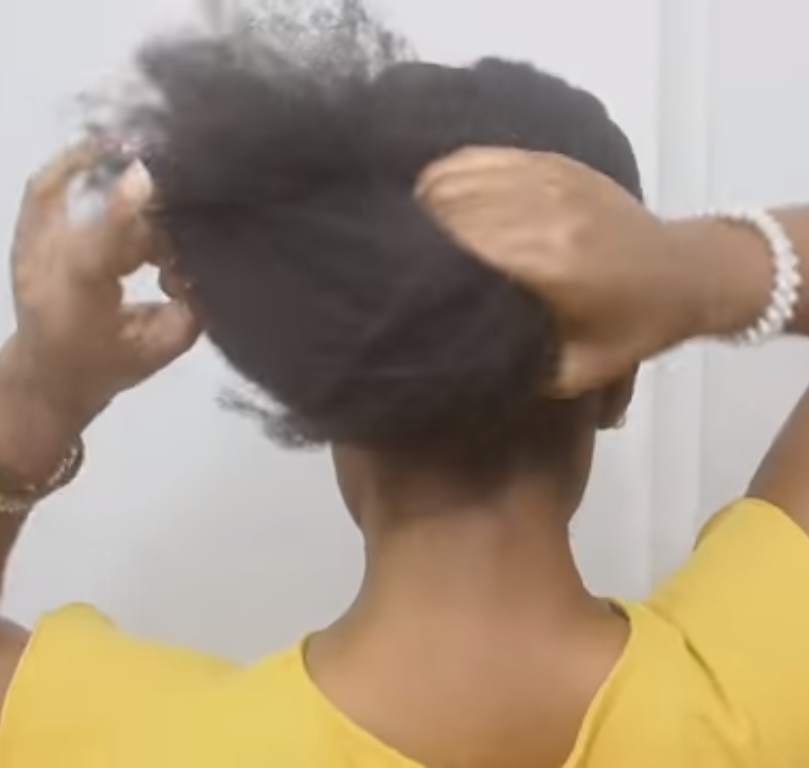 Step 3 – Divide the ponytail into two sections. Twist each section separately.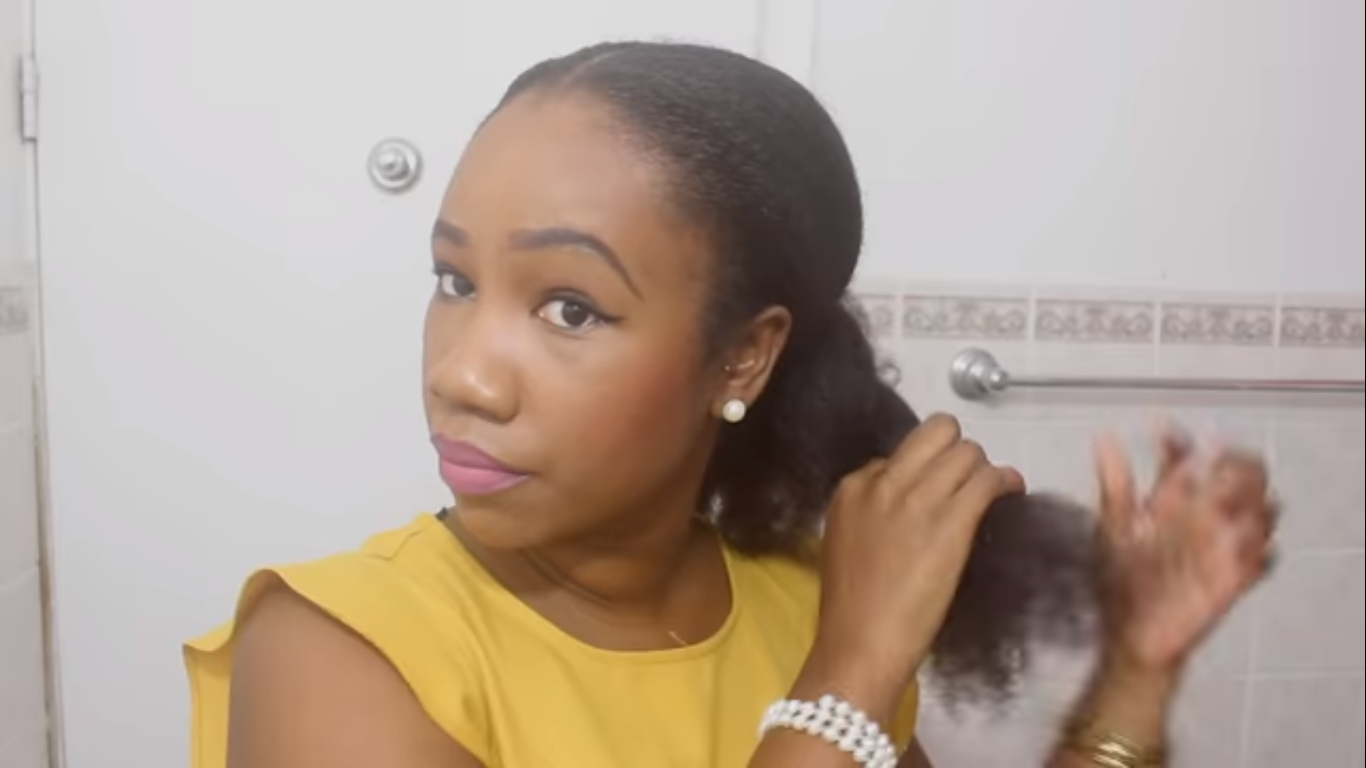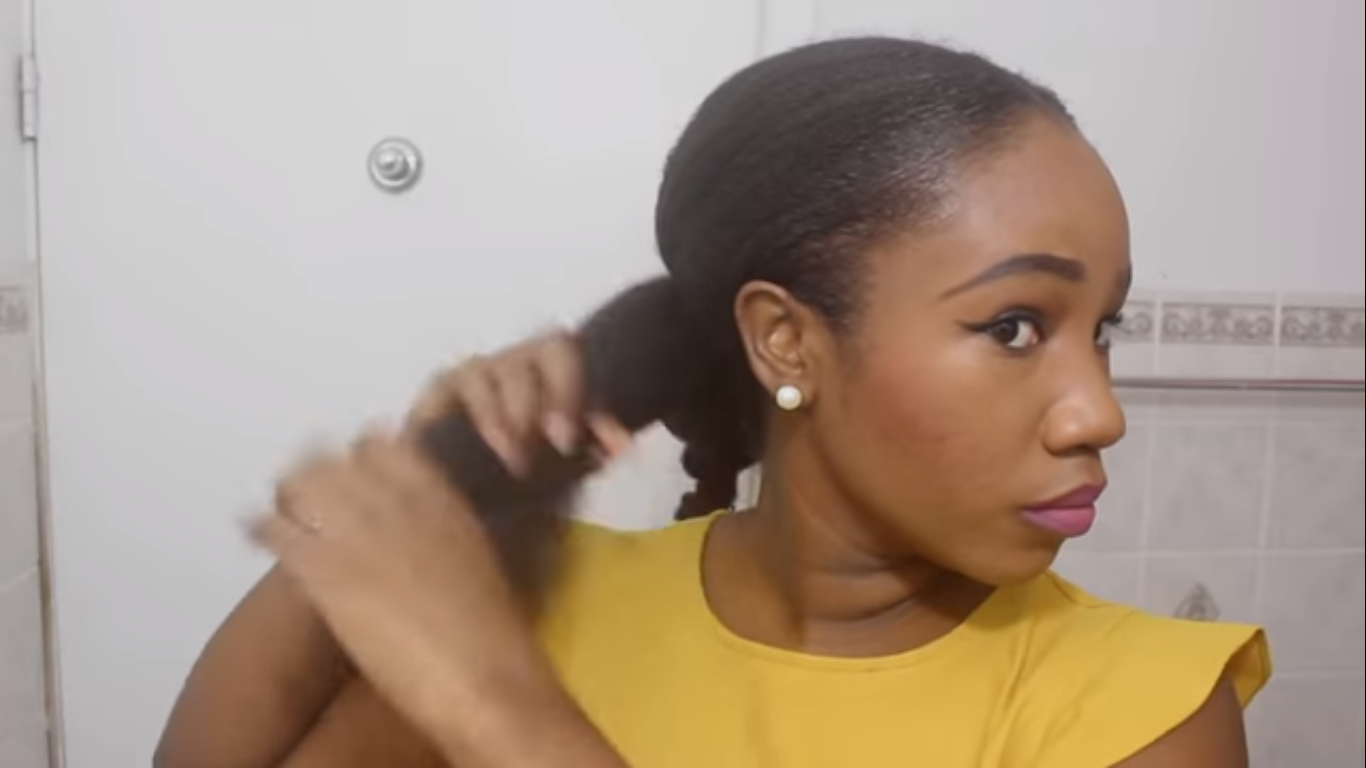 Step 4 – Take the left twist and swirl it around the bottom of the right in an anti-clockwise direction. Pin it down. Take the right twist and swirl in the same direction as the left and pin it down.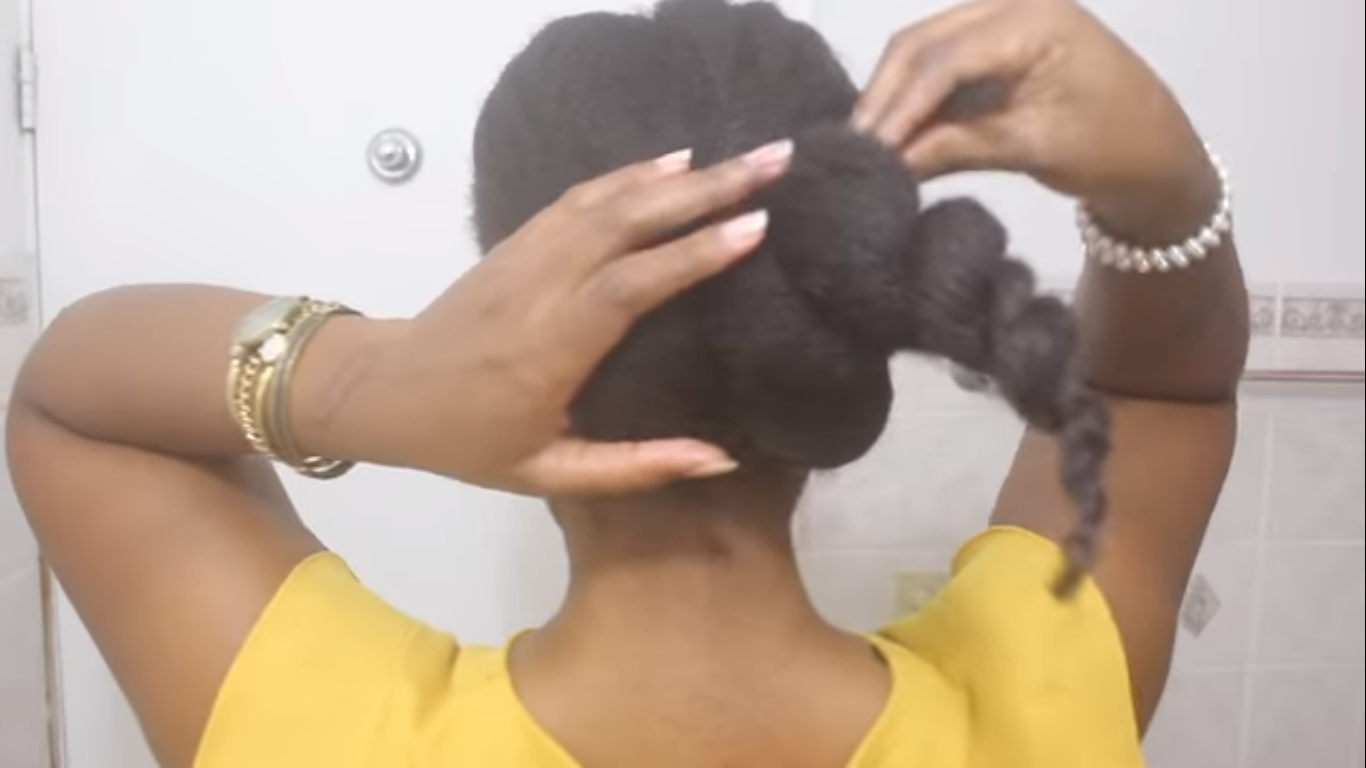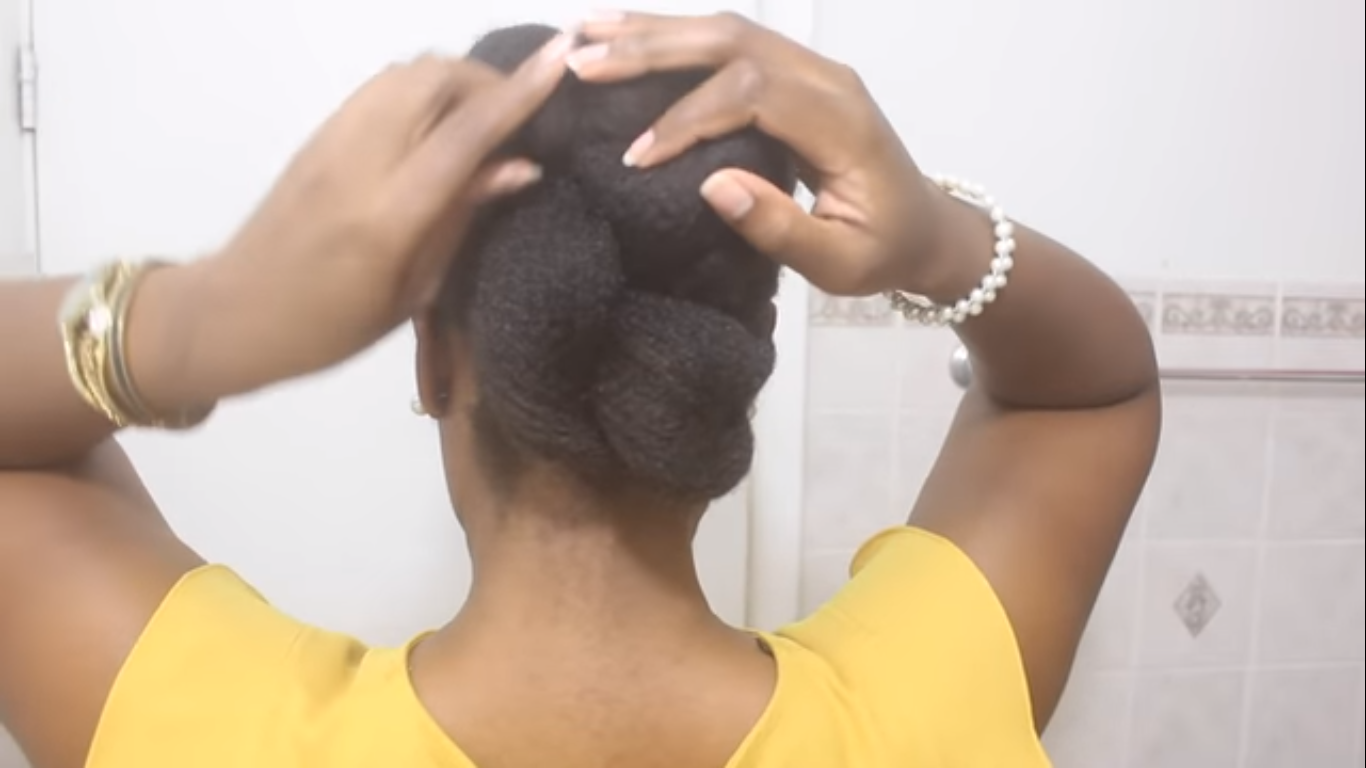 Step 5 – To make it look neat, tie a scarf briefly around it.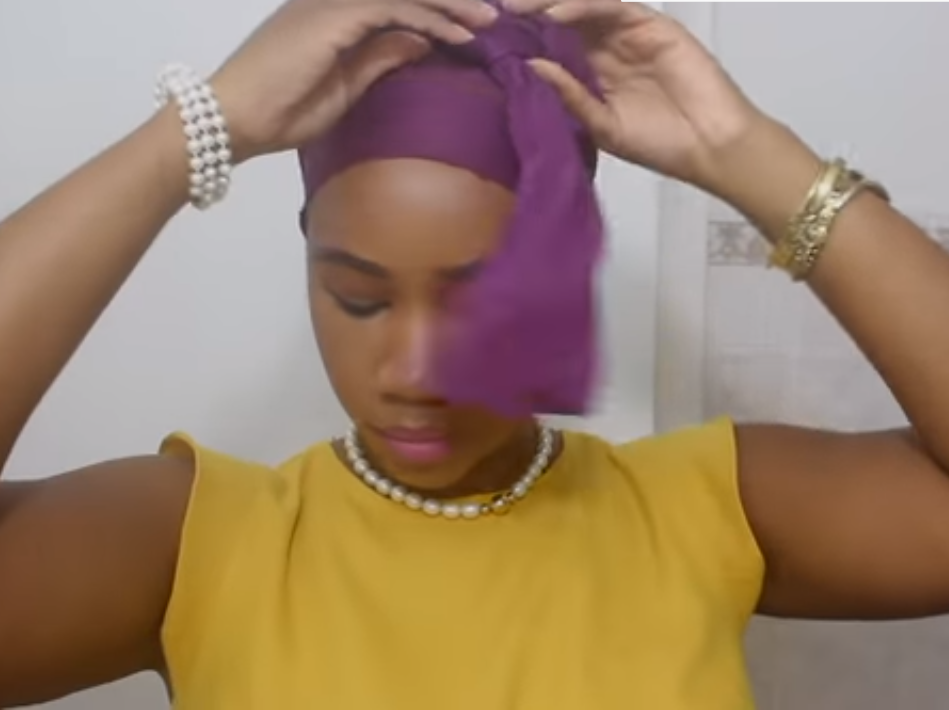 Watch the Youtube Video Here