Ambe Tebong Neba on the Rise as Denzyl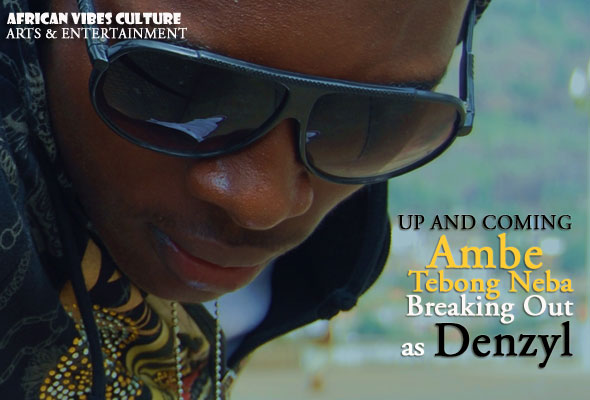 Nigeria has set the tone for Afropop and 21-year-old Cameroonian singer and songwriter #Ambe Tebong Neba a.k.a Denzyl is adding Cameroon to the mix. His just-released single, '#So Long' could soon serve as a 'party warmer' with its upbeat tempo and catchy lyrics.
The song is about his mother who passed away, written as a love song anyone can relate to. "When I sing, 'You stole my love away', I'm talking about how the cold hands of death snatched my mother from me. Losing her was really heartbreaking, but it made me stronger. The video is a celebration because in Africa, after mourning the death of a loved one, we then celebrate the person's life and the fact that the loved one now lives forever in the next life. In the same way, after you suffer from lost love or any other problems in life, you must always celebrate the fact that you live again to fight another day."
After the devastation in Haiti, the artist decided to donate a portion of the proceeds from each paid download of the song 'So Long' to UNICEF and the Red Cross for Haiti relief efforts.

AFRICANVIBES.COM: Cameroonian Artists are fairly new to Afropop. What inspired you to pursue this genre?
I listened to a lot of American Hip Hop/R&B from the time I was still running around in diapers – or napkins, as we called it then; that influenced me a lot. By the time I was 13, I was only thinking about music. I thought of doing something different in my local language (Pidgin English), which everybody could understand. However, I still include pure English language in some of my songs from time to time in order to reach those who cannot understand the pidgin language.
AFRICANVIBES.COM: What was it like creating your own album?
It's never an easy road when you're trying to create something you hope people will like, even if you're the most gifted dude on earth. Many times we even have to sleep in the studio trying to come up with something. I have sacrificed a lot of time, energy, and personal relationships hoping to make it happen. I even lost a girlfriend I really loved because I was spending all my time in the studio sessions and had no time for anybody else. Now, I'm very excited because we came up with something new and revolutionary; a rare blend of Afrobeat with Hip Hop/R&B that we call AFRO-HOP. Yes, we're introducing the Afro-Hop revolution, and those who've already listened to SOME of the songs on Jango Radio online are really appreciating and loving the sound.
My debut album – which was, in fact, a demo presentation entitled ''E Don Blow'' – was produced in Nigeria by J Sleek, the same guy who made the music for #African superstars like 2 Face Idibia, Faze, Chuddy K, and Sound Sultan. Some songs were also produced by Jedi of Chillen Music, a recording studio in Buea, Cameroon. My collaboration with J Sleek was the most enriching experience for me because he is a Nigerian artist and music producer with an incredible record of the greatest hits. And he happens to have produced most of my songs.
AFRICANVIBES.COM: Which artists have most inspired your musical career?
Well, many different artists and many different vibes inspire me. From Africa, I would name 2 Face Idibia as my best of them all. I love his music and vibe, and he's a true inspiration for younger artists like me hoping to accomplish something new. I also love Akon a lot and he inspires me to accomplish even more than he has done to date in the USA and worldwide. Finally, I believe there is a little bit of Michael Jackson in every living artist. He's the best of all time!
AFRICANVIBES.COM: It must be challenging trying to stand out as an Artist in Africa. How has it been for you?
I've known all the ups and downs of the musician's life in Africa, mostly the downs. It would not surprise you that, even though I am very talented, it is often very difficult finding a good manager or reliable record label in Africa. I had not found one until I signed with #Barthson Global Communications (BGC) who have representation in the US, Cameroon, and South Africa. At first, I was a hustler doing all by myself, but now things are so much better as I have this whole professional setup working for me.
I am a fighter. I keep on surviving because I fight back and I go out there looking for the best opportunities. My musical inspiration is what motivates me, and my faith in God sustains my motivation. With faith in God, all things are possible. Please, don't get me preaching now… (laughs).
CONNECT WITH DENZYL ON HIS BLOG
DOWNLOAD ON ITUNES OR DOWNLOAD ON AMAZON