Have An African Passport? These African Countries do not require a visa for you to visit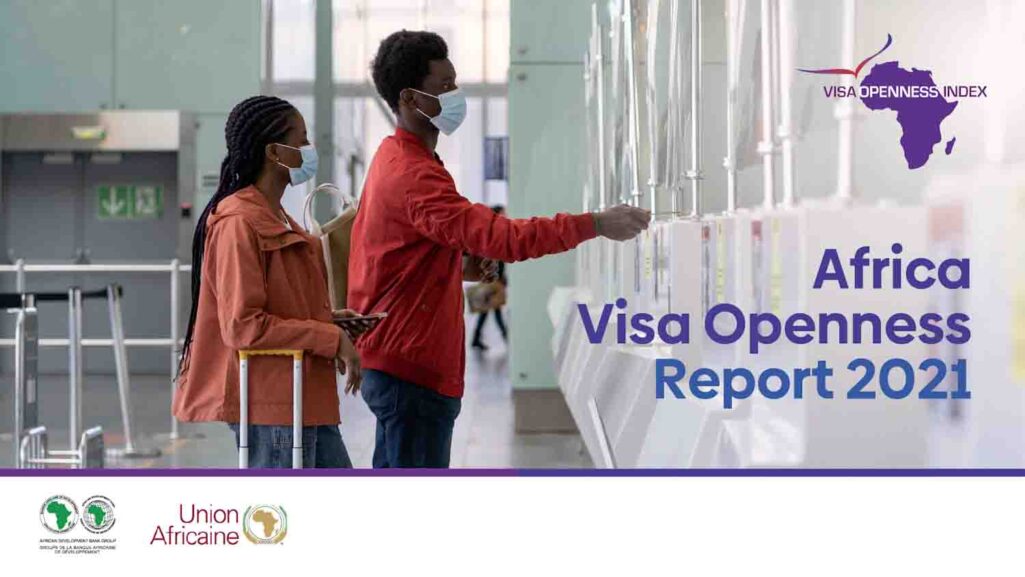 From the Atlas Mountains to the desert safaris, traveling and exploring Africa is a unique experience. Charming, friendly, original, and energetic, visiting other African nations and cultures is perfect for those seeking a unique experience and a different outlook of the world. However, the hassle to obtain a visa to your dream country often poses a hindrance. In this post, we talk about African countries you can visit without a visa using your African passport. 
Our list is drawn from the African Development Bank's Africa Visa Openness Report 2021 (AVOI). The Report ranks countries on an index from 0 to 1, using the visa policy of a country vis-à-vis the other 53 African countries. Countries with restrictive visa policies are rated closer to the 0 mark, while open nations receive ratings closer to 1. That said, with your African passport, which African countries should you be looking to fly to for a spontaneous getaway? 
ALSO READ: 13 Unbelievable Places In Africa That You Must See For Yourself 
The Easiest Countries to Visit With an African Passport 
The AVOI 2021 ranking divides the easiest  African nations to enter into three. They are: 
African nations that offer Visa-free access to all Africans. These nations are: Benin Republic, Seychelles, and The Gambia. 
Comoros, the only African nation that offers visas on arrival to all Africans. 
African nations that offer either visa-free access or visa on arrival to all Africans. These include: Senegal, Ghana, Rwanda, Nigeria, and Guinea-Bissau. What's it like traveling to these countries? Read on to find out. 
Benin Republic 
With a perfect score of 1.00, Benin Republic remains the easiest nation to visit as an African. Since 2016 when the AVOI was first computed, Benin Republic has kept its place as the most welcoming African nation on the continent, being the only nation that offered visa-free access in 2016 and 2017, according to the AfDB 2021 report. 
Tourist attractions are numerous in Benin Republic, some of which are: Fidjrossi Beach, Foundation Zinsou, Place des Martyrs, amongst many more. 
Enjoy the best of Africa's heritage on a budget by visiting Benin Republic. See the video below for a mini-guide:
Seychelles 
Seychelles is an island nation in southeastern Africa. In 2018, it joined Benin Republic as one of two nations that allow Africans with a passport to visit visa-free. With a 1.000 score, it is also the easiest nation to visit with an African passport. 
Being one of Africa's top tourist destinations, Seychelles is famous for its islands, including La Digue Island, Anse Lazio, Anse Intendance, and many more. For a tour guide to The Seychelles, please see the video below: 
The Gambia 
The Gambia rounds off the list of African nations with a 1.000 AVOI score. In 2020, The Gambia announced that visa requirements would be waived for African and Commonwealth countries. This makes it one of the easiest places for Africans to visit without a visa. 
The Gambia's narrow Atlantic coastline makes it an enjoyable nation for tourists to come and enjoy the scenic view from the ocean with islands and beaches. The cultural heritage of the tiny west African nation also makes it an interesting tourist destination. 
See interesting places to visit in The Gambia below: 
Comoros 
Comoros is an archipelago in the Southeastern part of the African continent. Completely surrounded by the Indian Ocean, it is a top destination for African tourists to visit. Comoros immigration officials offer visa on arrival to all Africans, and with an AVOI score of 0.800, it is one of the easiest to visit with an African passport. 
ALSO READ: Want To Move To Ghana? Here Is All You Need To Know
See interesting places to visit in Comoros below: 
Senegal 
With a score of 0.883, Senegal is the 4th easiest country to visit without a visa. All visitors from ECOWAS states and the following African nations can enter Senegal without a visa; visitors from Djibouti, Central African Republic, Mauritius, Morocco, and Tunisia. All other Africans are required to obtain a passport on arrival. 
Senegal has lots of interesting places to visit. Check them out here: 
Ghana 
Beginning with the year of return, Ghana has embarked on an aggressive campaign to become Africa's most visited nation. With an AVOI score of 0.875, it is the 5th easiest African country to visit without a visa.
All citizens of ECOWAS nations are exempt from visa requirements. Citizens of Rwanda, Kenya, Lesotho, Mauritius, Seychelles, Sudan, Tanzania, and Uganda are also exempt from visa requirements. Citizens of all other AU countries (except Morocco) can obtain a visa on arrival. 
If you plan to visit or move to Ghana, kindly check our complete guide to living in Ghana here. 
Rwanda 
Rwanda continues to undertake a National assignment to position itself as one of Africa's finest countries to visit. Kigali, its capital, has maintained a reputation for being Africa's cleanest city. Rwanda has an AVOI rating of 0.868, making it Africa's easiest country to visit. 
With municipal amenities such as the Kigali Arena, Rwanda Art Museum, and the Volcanoes National Park, visiting Rwanda will make for an amazing experience. Check out these interesting places to visit in Rwanda. 
ALSO READ: The East African Community Welcomes DR Congo as the 7th Member State: What Does this Mean for the Region?
Nigeria 
With an AVOI score of 0.864, Nigeria is the 7th easiest nation for Africans to visit. Only citizens of ECOWAS nations can visit Nigeria without a visa; all other Africans are required to obtain a visa upon entry into Nigeria. 
For an extensive list of places to visit and things to do in Nigeria, please see this video: 
Guinea Bissau 
Guinea Bissau is a West African nation with an AVOI score of 0.849. All citizens of ECOWAS can come in without a visa, while other Africans are required to obtain a visa on arrival. 
Despite its coastline, tourism in Guinea Bissau suffers as it is one of only five lusophone African countries. If you plan to visit, here are a few places to see and a few things to do: 
ALSO READ: Reviewing The Success And Failure Of AfCFTA One Year After Launch
E-Visas: What Africans are Saying 
Based on the AfDB Report, 24 countries in Africa currently offer e-visas to visiting Africans. To obtain e-visas, visitors are required to apply via the website of the destination country's embassy in their country. Here are some African experiences with respect to the ease of obtaining e-visas: 
CONCLUSION 
Traveling across Africa is becoming increasingly easier as economic integration goes on across the continent. These countries have lenient visa requirements for Africans, and with an African passport, all you need is a ticket. Which of these countries would you love to visit? Please let us know in the comments.