African Vibes Magazine 5th Anniversary Event Recap and Photos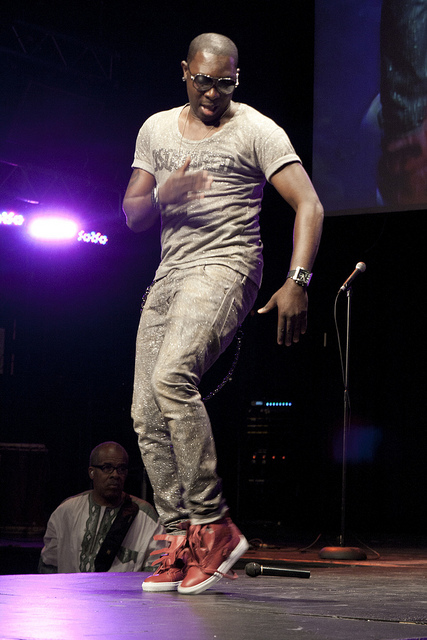 #African Vibes Magazine shone a bright light on up-and-coming #African designers and performers at its all-white 5th Anniversary event which took place on May 1st at the Avalon Hollywood.
The event kicked off with a Pre-Show Glam Lounge where Beauty Sponsor, Milani Cosmetics glammed up guests while VIPs sampled some delectable desserts and sipped on complimentary champagne. Guests received exciting gift bag items including a selection of Milani's Passport of Color Spring collection items.
The show kicked off with an opening dance act from renowned choreographer, #Titus Fotso along with members of his troupe (Wilfried Souly, #Michel Kouakou, #Rachel Tisby, #Malik Sow and #Soro Gnenmon). Other performers included #the Brown Family (#Somto Madu, #Samuel Dosumu and #John Paul Arabome) and Oudy 1er whose performance and dance moves had guests on their feet asking for an encore."
This year's participating designers included jewelry designer #Su Beningfield from South Africa, clothing designer Solome Katongole from Uganda, jewelry designer #Monalisa Okojie from Nigeria, shoe designer #Joseph Ntomp from Cameroon, clothing designer Oyin Ayoola from Nigeria, clothing designer Princess Latifat from Nigeria and clothing/jewelry designer #Wawi Amasha from Kenya who closed the show with models dancing down the Runway in her clothing.
Designers have previously showcased clothing items and accessories for women but this year, the men were all too happy to spot Joseph Ntomp's shoe collection while the ladies cheered as the male models walked down the runway with a swag in their step. Other designers who included pieces for men in their collection were Princess Latifat and Monalisa Okojie.
Editor In Chief, Belle Niba and Actress #Tangi Miller who hosted the event kept the audience entertained throughout the evenings. As part of the event, the African Vibes Magazine African Diamond Award was given to #Senator Curren Price Jr. for encouraging trade and investment opportunities between Africa and California, #Dr Condessa Curley and #Anita Gent Williams for the work they do to help African communities through their Charity organization, Project Africa Global. The Awards were sponsored by Arik Air along with Supporting Sponsor, Gigi Jewelry.
Following the show was the VIP After Party where VIP guests, designers, models and artists joined in celebration with International DJ Fly kept guests on their feet on the dance floor throughout the evening. Hors d'oeuvres were served along with complimentary champagne for Gold, Platinum and Diamond VIPs.
For those who missed the show, Television media sponsor, Afrotainment TV, will be airing it on May 7th at 6:15pm (PST) and on May 8th at 11:50am (PST). The show will be on their DishNetwork Channel 751 available nationwide.