Young Senegalese Writer Mohamed Mbougar Sarr Wows French Jury To Win The Prix-Goncourt Prize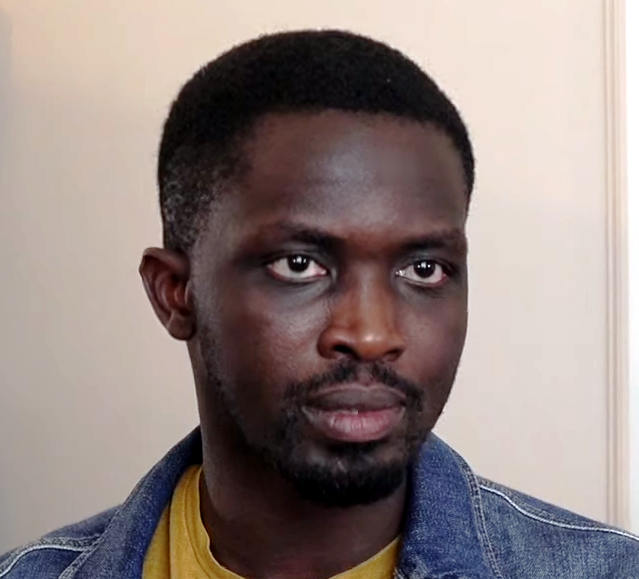 There is great satisfaction when hard work is noticed and awarded. This must be what Mohamed Mbougar Sarr is feeling winning the most prestigious prize in France, the Prix-Goncourt, for his literary work, "The Most Secret Memory of Men". The 31-year-old was born to a doctor in Dakar, Senegal, and is the eldest of seven brothers.
In 2002, he joined Saint-Louis, a military school in Senegal. He excelled in his studies and won first prizes in Geography, Philosophy, and History at his high school 2009 Concours general. Later on, he moved to France and joined School for Advanced Studies in the Social Sciences.
International Recognition
While studying in France, Mbougar started his writing career. He gave himself so much to writing that he was not able to complete his thesis. His quest to quench the writing thirst in him led wasn't in vain after all.
On Nov. 17, 2021, at Drouant restaurant his efforts bore fruit. He became the first Sub-Saharan African author and the second black author to win the literary award. It is a hundred years since the prize was won by René Maran, a black author from Fort-de-France, Martinique, in 1921.
Interestingly, Mbougar is also the youngest writer to bag the award since 1976. Patrick Grainville, a French Novelist, became the youngest ever to win the price at 29 years old. He won the prize for his fourth novel, The Flasher – Les Flamboyants. Mbougar had this to say,
"I feel, quite simply, enormous joy."
The Award-Winning Novel
The novel, 'The Most Secret Memory of Men – La plus secrète mémoire des hommes', was published in August 2021. Philippe Rey, a French publisher in Paris, and Jimsaan, a publishing house in Dakar, Senegal published this novel.
Interestingly, Mbougar tells the story of another young writer from Senegal who also lived in Paris. The young writer in Mbougar's story had stumbled upon T.C Elimane's novel. Elimane was nicknamed the Black Rimbaud. He was an African fictional author. The novel had been published by an elated Paris media.
Elimane's story featured the real-life experience of Yambo Ouologuem. It was seen as a mirror image of the link between reality and fiction. He was a writer from Mali who was also the first African to win the Prix Renaudot, another French literary prize. Unfortunately, after winning the prize in 1968, Ouologuem was accused of plagiarism. This accusation made him flee France and hide from the public eye never to be seen again.
A Hymn To Literature
The jury deciding on the best novel for this year's Prix Goncourt award unanimously chose The Most Secret Memory of Men – La plus secrète mémoire des hommes. Mohamed Mbougar Sarr got six votes out of seven in the first round. The jury termed his work "a hymn to literature". Although the award does not have a huge monetary value, it inspires lots of book sales and brings literary fame to the winner.
Apart from this prestigious award, Mbogaur has won several other awards worth noting. In 2014, he won Stéphane Hessel Prize for his short story publication La Cale. The following year, he bagged Grand Prix du Roman métis and Ahmadou Kourouma Prize for Terre ceinte, his first novel published in 2015. He was also awarded the World Literature Prize for the second novel, Silence du chœur, in 2017.
Mbogaur has the President of the Republic of Senegal's rank of Knight of the National Order of Merit. African vibes will continue to bring you positive African news and celebrate young Africans shining in their field. We wish Mohamed Mbougar Sarr all the best in his writing career. His best is yet to come!