You Can Now Study Kinyarwanda And Other African Languages In Beijing Foreign Studies University
According to many reports, several African languages are on the verge of extinction. Therefore, hearing that a Chinese University is introducing another African language course is exciting news. First, it was Kiswahili and now it is Kinyarwanda. The Beijing Foreign Studies University (BFSU) in Beijing is introducing these African language course programs to Chinese students. This move is in cooperation with the University of Rwanda.
The move also makes BFSU the first Chinese institution to introduce Kinyarwanda. The opening ceremony was on Tuesday 8th October 2019 at BFSU. Consequently, the Vice President of the University, Professor Jia Wenjian applauded the launch of the new language course to Chinese students. He said,
"We are honored to be the first Chinese University to introduce Kinyarwanda language course to Chinese students. This is a true symbolic relationship value that our two countries attach to each other. Our students will learn and master the Kinyarwanda language."
The diplomatic relationship between Rwanda and China
Apart from teaching African languages in Chinese Universities and vice versa, China and Rwanda have a long diplomatic relationship. In fact, both countries are celebrating 48 years of good diplomatic relations. However, according to the former Chinese Ambassador to Rwanda, Shu Zhan, both countries share a common developmental vision. Speaking about Rwanda's developmental strides and improving image Zhan said,
"When I was Ambassador of China in Rwanda, I witnessed the good common vision and good values of Rwandans for finding homegrown solutions to their problems, this has enabled the country's development over the past decade."
The Embassy Charge' d'affaire, Virgile Rwanyagatare, was also at the ceremony. Consequently, Rwanyagatare was full of praise for the cooperation between Beijing Foreign Studies University and the University of Rwanda which has led to the introduction of African languages in the Chinese institution.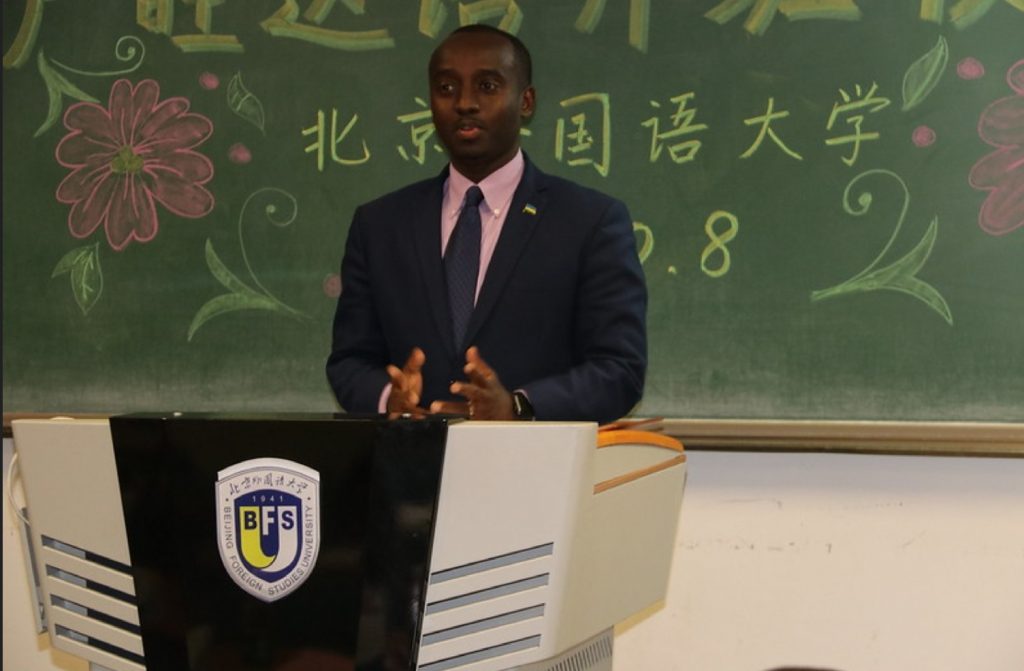 Kinyarwanda is one of the most spoken African languages
Kinyarwanda is native to at least 4 countries. This includes Rwanda, Tanzania, DR Congo, and Uganda. In Rwanda and DR Congo alone, at least 12 million people speak this language. It is one of the 2 official African languages in Rwanda. Other official languages in the country are Kiswahili, English, and French. University of Rwanda's Kinyarwanda language course instructor, Dr. Patrice Ntawigira applauded the move. Speaking at the occasion, Dr. Ntawigira said,
"You have made a good choice; Kinyarwanda language is now used and spoken by about forty (40) million people in the Great Lakes Region of Africa. Kinyarwanda is one of the very large families of African Languages, after Kiswahili. It stretches in a great region of Central Africa. Therefore, with Kinyarwanda and Kiswahili, BFSU will connect all Chinese People to almost all Africans from Sub-Saharan Region, Rwandans included. The introduction of Kinyarwanda course at Chinese University and Chinese course at University of Rwanda under Confucius Institute Centre reflects the good sign of strengthening the long-existing good friendship relations between Rwandans and Chinese. Consequently, the program makes Rwandans and Chinese 'Brothers and Sisters' not 'Friends'."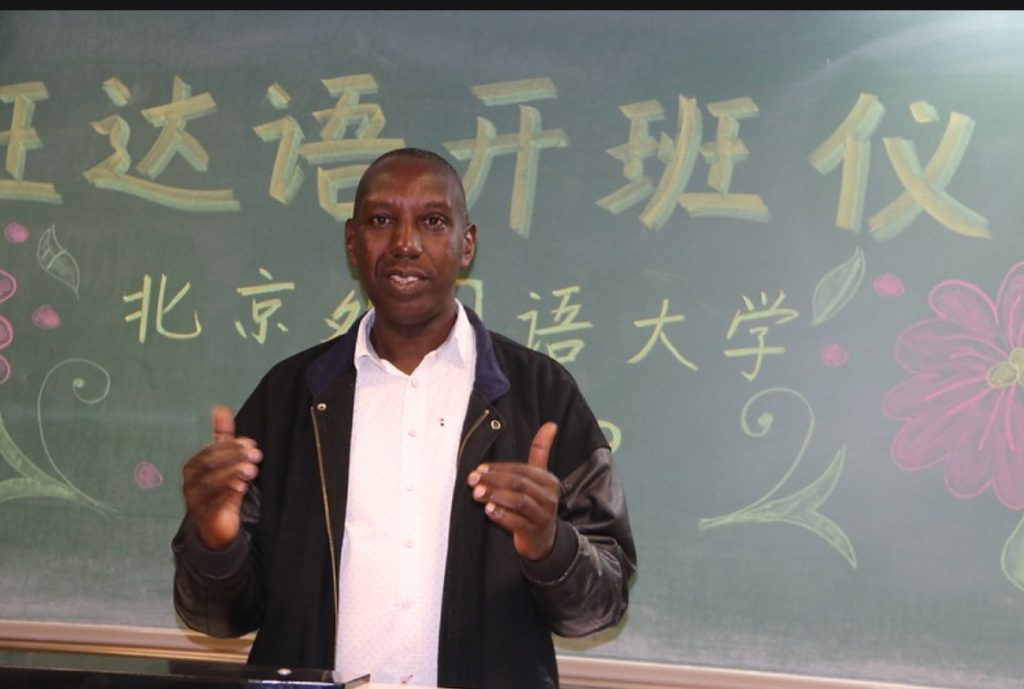 Another, the teaching of African languages in Chinese Universities is reciprocated in Rwanda. A number of Rwandan secondary schools now teach Chinese languages. Subsequently, in the future, these language courses will enable people-to-people exchange between China and Rwanda.