Tshisekedi and Kabila Agree to Form Coalition Government in DRC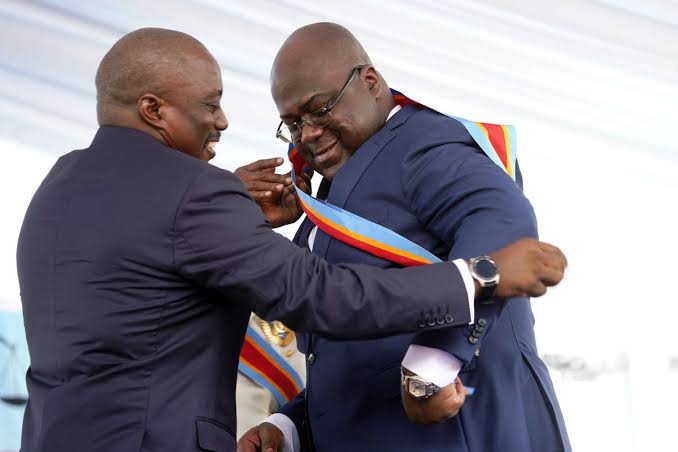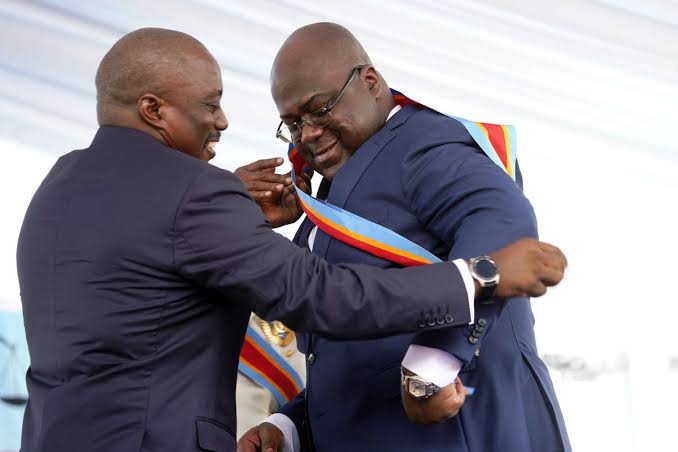 President Felix Thisekedi of the Democratic Republic of Congo and his predecessor Joseph Kabila have agreed to form a coalition government. Tshisekedi, who won the recent presidential elections, was not able to gain enough support in Parliament.
Kabila's party holds the majority seats in parliament. Through this agreement, Joseph Kabila finds himself in government again. Kabila did not vie for the top seat in the December 30 2018 elections.
Factors Leading to the Coalition
President Tshisekedi could not push through his choice for Prime Minister in parliament. The stalemate effectively held back Tshisekedi's ambitions to reform the country. Whereas President Tshisekedi's CACH–Heading for Change Coalition–has only around 50 seats, Kabila's FCC party—Common Front for Congo– has 337 seats, out of the 485 seats.
A sitting president in DRC is required to select a prime minister from the parliamentary majority. Essentially, a prime minister is chosen from a political group, coalition, or party that holds the majority in the National Assembly. The FCC coalition blocked Tshisekedi's proposals in parliament.
The dominance of the FCC put Tshisekdi in a difficult position in pushing his agenda. And a coalition government was seen as an ideal solution.
President Tshiskedi and Kabila's parties pushed the two leaders to form a coalition government—after several weeks of failed talks. Both Kabila's FCC and Tshisekedi's CACH are coalition parties in themselves.
Coalition Government Talks
After Tshisekedi vented his frustrations on his inability to push through his choice for Prime Minister, it was time for coalition government talks with Kabila. On Sunday 17 February 2019, Kabila and Tshisekedi held talks on the possibility of forming a unity government. Although Kabila is no longer president, he is still the head of FCC.
On Wednesday, March 6 2019, both parties issued a joint statement confirming an agreement to form a coalition government. According to the issued statement, the decision to form a joint government was a move that reflected the will of the people.
What this Means
A coalition government will now make it easy for President Tshisekedi to have his proposals approved in parliament. As such, the President can comfortably appoint a new Prime Minister and cabinet. President Tshisekedi can now govern the country.
The Democratic Republic of Congo now joins Kenya and Zimbabwe as some of the African countries that have formed coalition governments during a specific period. In Kenya, former president Mwai Kibaki formed a coalition government with Raila Odinga—from April 2008 to April 2013. Former Zimbabwe President Robert Mugabe formed a coalition government with Morgan Tsvangirai—2009 to 2013.