Top 10 African Soccer Players To Watch In 2021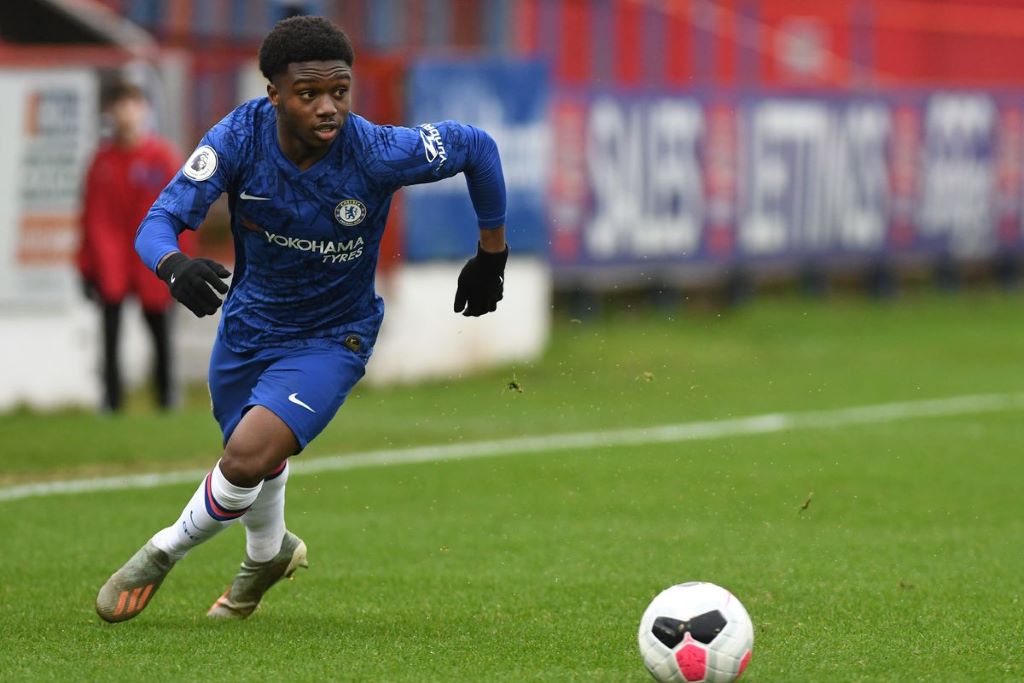 In the world of soccer, exceptional talents continue to emerge every now and then. Interestingly, we have lots of them from Africa. These young talents play in prestigious clubs across Europe. Today, we want to show you some of the young African soccer players with exceptional talents. Our criteria for selection are pretty simple. This includes;
They should be regular features in their clubs
They should be below 24 years
Lastly, their market value shows remarkable promise.
It is important to mention that this is not an exhaustive list. However, our sports analyst believes these players will definitely be in the spotlight in 2021. If you think there is any young African soccer player that deserves to be on the list, please let us know in the comment box below. Without further chitchats, here we go!
#10. MICHAEL OBAFEMI OLUWADUROTIMI (4.5 million EUR)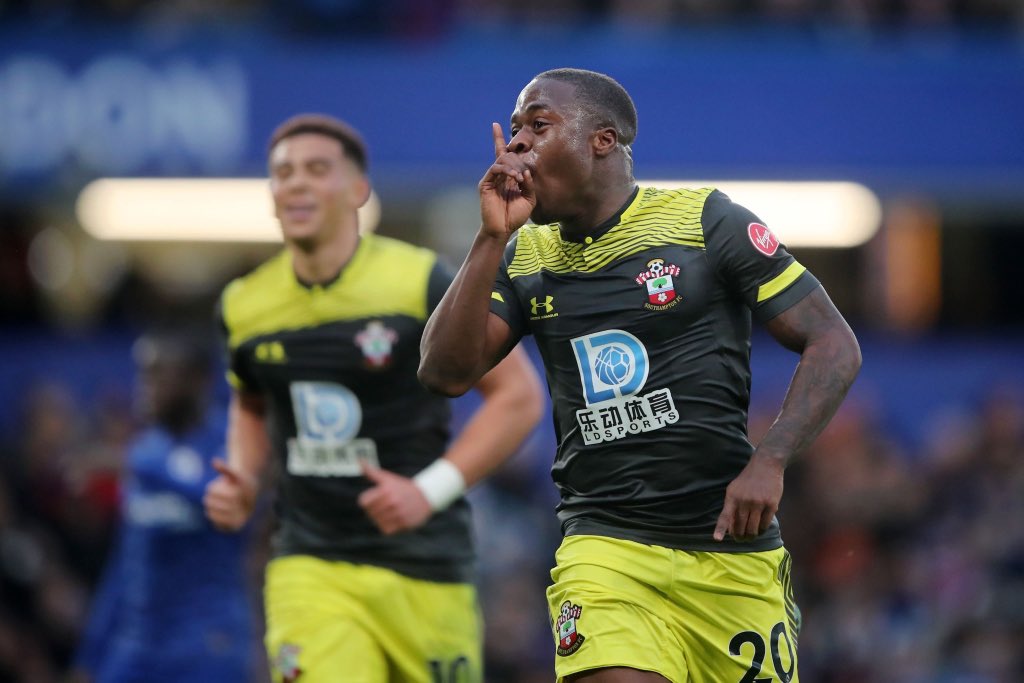 A striker for Premier League club Southampton and the Irish professional soccer team. Micheal Obafemi was born on 6 July 2000 in Dublin to Nigerian parents. However, he moved to England where he started in Watford FC and eventually to Southampton (2016). At age 17 years and 199 days, Obafemi made his professional debut as a substitute on 21 January 2018. That day he became the second-youngest player to make a Premier League appearance for Southampton after Luke Shaw who was 17 years and 116 days old when he debuted. At 18 years and 169 days, old Obafemi became Southampton's youngest scorer in the Premier League.
#9. OUSSAMA IDRISSI (12 million EUR)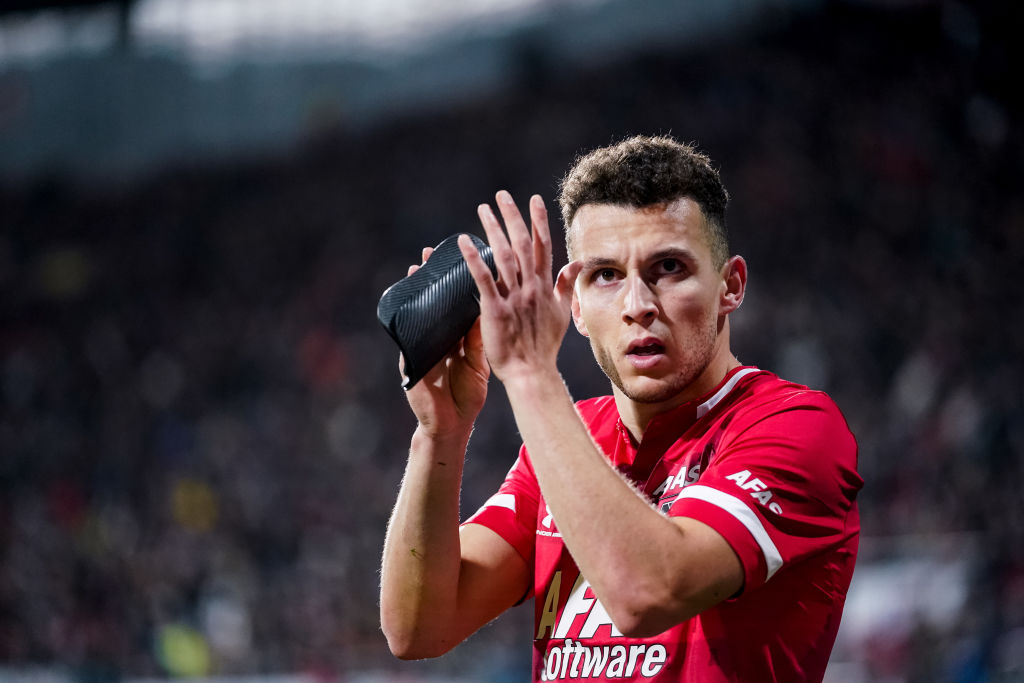 A versatile winger for the Spanish La Liga side Sevilla, and the Morocco national team. Oussama Idrissi was born in the Netherlands to Moroccan parents on 26 February 1996. He then declared his commitment to the Moroccan team in February 2019. However, his first national team assignment was on March 22, 2019. Oussama made his professional debut for FC Groningen in 2015. In January 2018, he signed for AZ. After netting an eye-catching 27 goals, in 42 appearances across all competitions, he signed with Sevilla, until 2025. This move will give him more exposure. We predict he'll move to London in the near future.
#8. EMMANUEL BONAVENTURE DENNIS (16 million EUR)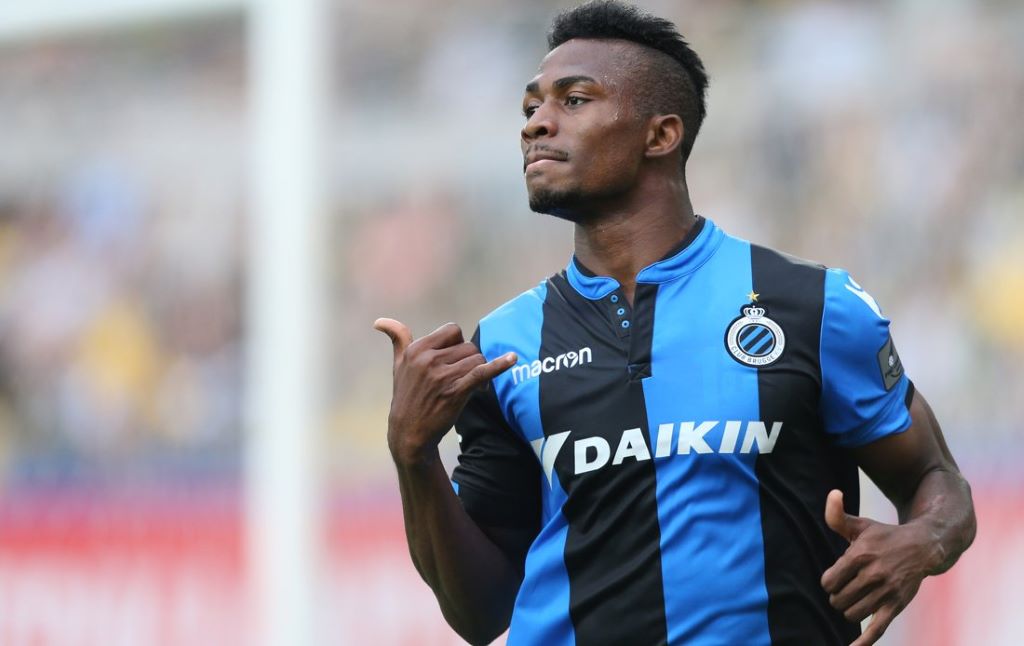 Emmanuel, a Nigerian professional soccer player, born 15 November 1997, plays as a striker for the Belgian First Division A side, Club Brugge. He began his career in Abuja, at Accademia di Abuja. He later signed for Ukrainian Premier League club Zorya Luhansk in March 2016. So after, he earned the moniker, 'The Nigerian ​Neymar'. Club Brugge soon brought him aboard. He scored twice in a 2–2 draw at the Santiago Bernabéu Stadium in 2019 against Real Madrid. He mimicked ​Cristiano Ronaldo's famous 'Siiii' celebration after netting the goal. Dennis confessed that the ​Juventus man has always been his favorite player. The aim of the celebration at the Bernabeu was to remind them of what they were missing.
#7. TARIQ LAMPTEY (18 million EUR)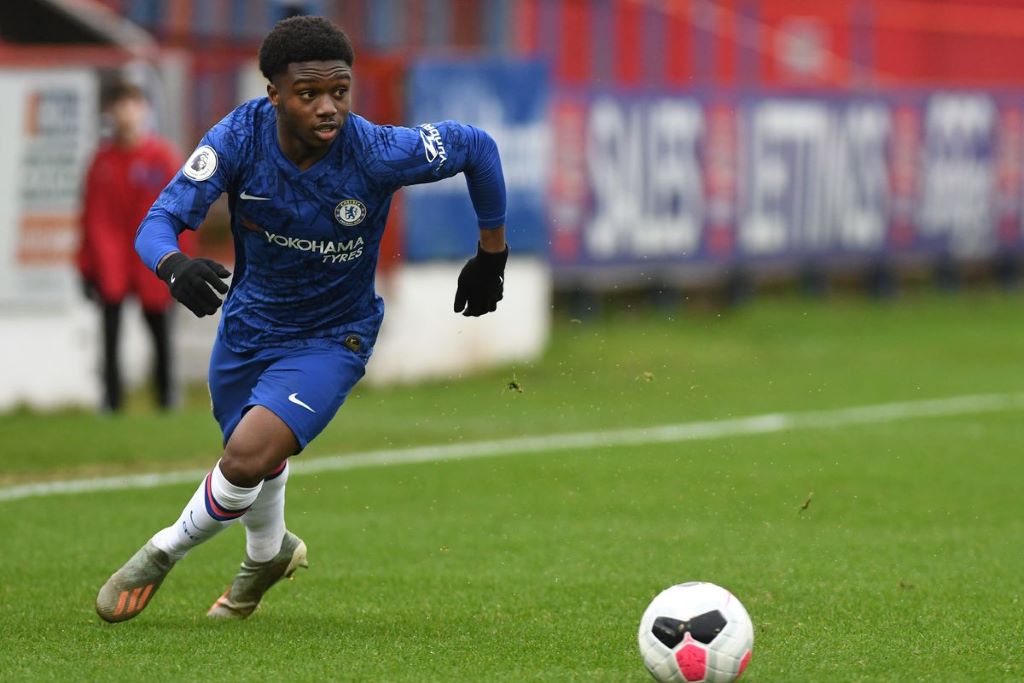 Tariq Kwame Nii-Lante Lamptey is a professional soccer player, who plays predominately as a right wing-back for the English Premier League club Brighton & Hove Albion (BHA) and the England national under-21 team. Born to Ghanian parents on 30 September 2000 in Greater London. He joined the Chelsea youth academy at the age of 8. In December 2019, Lamptey made his professional soccer debut in the Premier League for Chelsea before leaving the club on the winter transfer deadline in January 2020. Lamptey started in The Seagulls' opening match of this season against his former club Chelsea in the 20/21 season. So far, he is a proven fast and athletic full-back and is already impressing in the English Premier League. Currently, Tariq Lamptey is about to move to Bayern Munich or Atletico Madrid to further his professional career.
#6. PATSON DAKA (20 million EUR)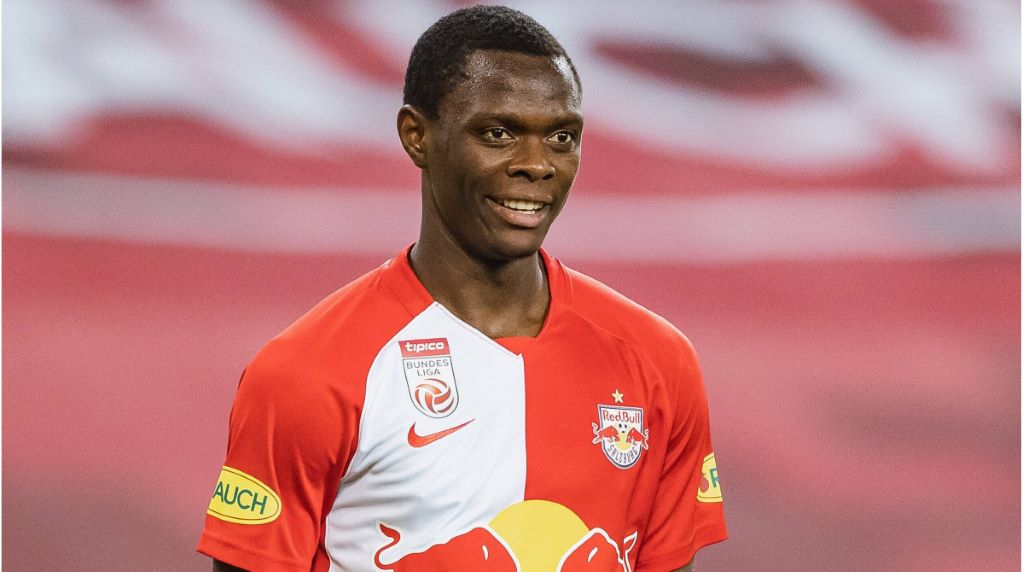 Patson Daka is a Zambian soccer star. The 22-year-old also plays for Red Bull Salzburg as center-forward. He played for the Nachange Rangers and Kafue Celtic in his youth from 2004-2016. In June 2015 (at age 16), he started against Guinea-Bissau in the Africa Cup of Nations. Undoubtedly, he is certain to lead the Zambian Team for many years. Patson Daka signed a five-year transfer contract in 2019 to Red Bull Salzburg. He became the first Zambian player to score in the 2019/20 UEFA Champions League's group stage. In December, Daka extended his contract for 5 more years. Being quick and goal-driven, he has recorded 54 goals and assists in his last 52 games. He is definitely one African Soccer player you cannot ignore in 2021.
#5. JEREMIE BOGA (25 million EUR)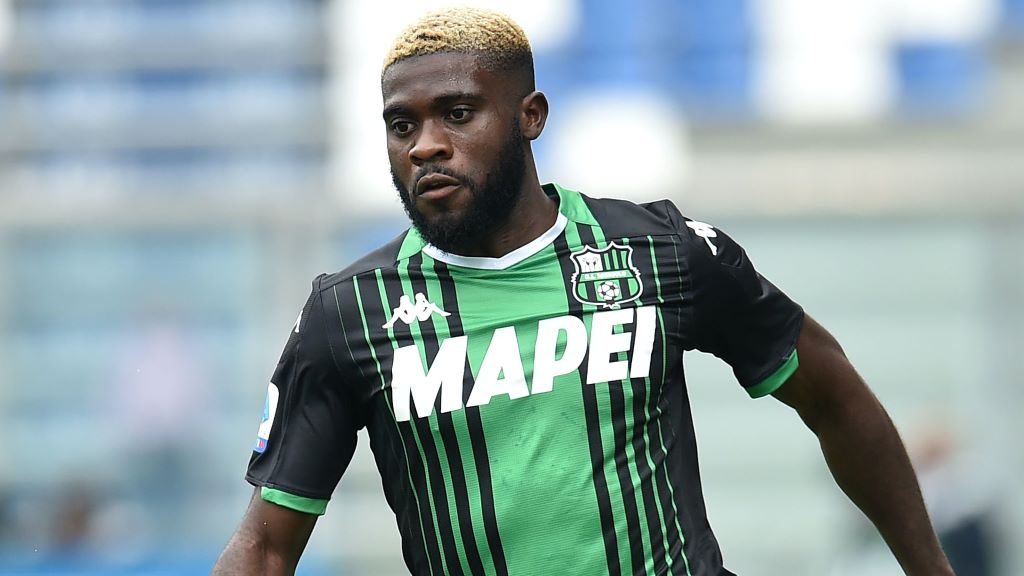 The 23-year old Marseille born Ivorian soccer midfielder plays for Sassuolo, an Italian Serie A club. He spent the 2015–16 season on loan to Rennes and the 2016–17 season with Granada after rising through Chelsea's academy. Afterward, he made his first-team debut back at Chelsea in August 2017. In July 2018, Sassuolo signed Boga on a permanent deal and he has been known for his vision, agility, and passes in the midfield. We will certainly follow his progress with keen interest.
#4. ANDRÉ ONANA (36 million EUR)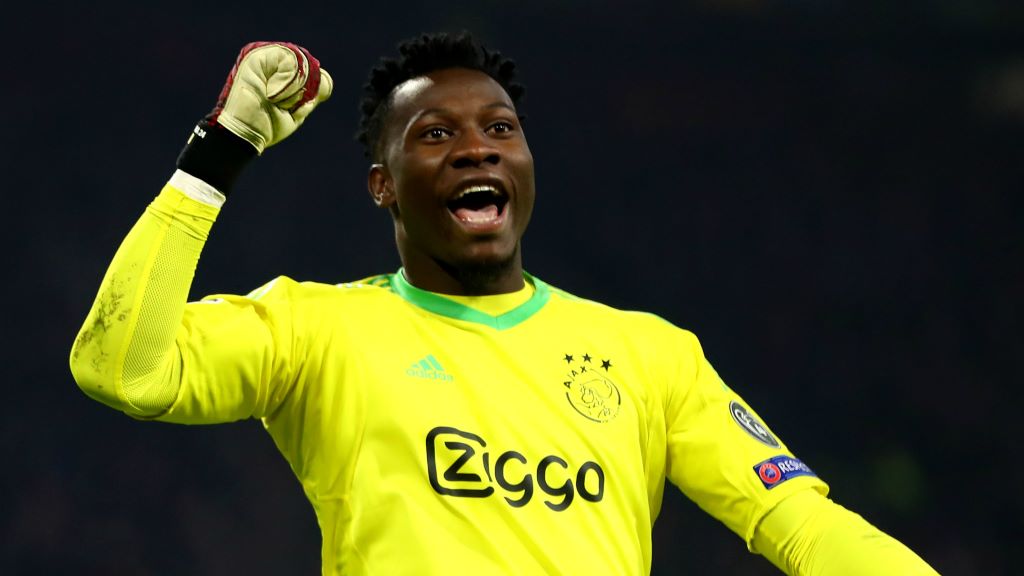 Twenty-four-year-old Cameroonian and Dutch club Ajax soccer goalkeeper, André, was born in Nkol Ngok. In 2010, through the Samuel Eto'o Foundation, he joined Barcelona. In early January 2015, it was announced he would join the Dutch club. However, he made his debut in February 2015. He later signed a new 4-year contract in May 2017. In March 2019, he extended further his contract, until June 2022. He notably impressed with Ajax in the 2019 UEFA Champions League where they got to the semi-final after knocking out Real Madrid and Cristiano Ronaldo's Juventus. Currently, big clubs of almost every major league in Europe, including Barcelona, are gunning for him.
#3. ADAMA TRAORE (40 million EUR)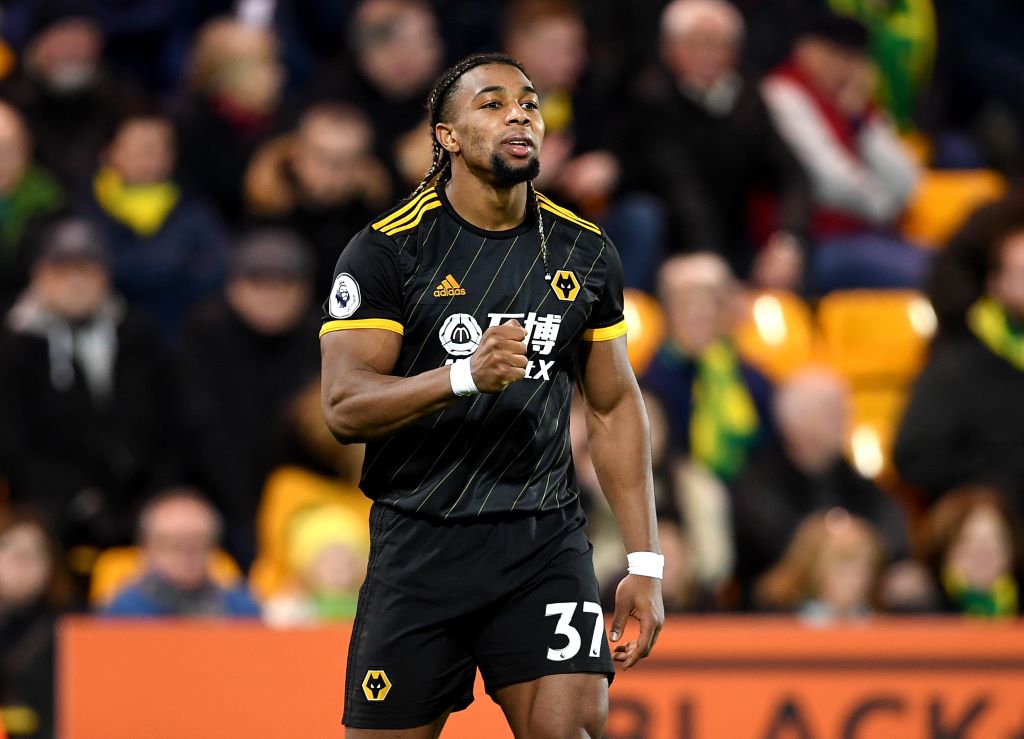 A player who is known for his ripped body muscle, speed, dribbling, and agility. Adama Traoré is of Malian descent but was born in Spain in 1996. He currently plays as a winger or wing-back for the English club Wolverhampton Wanderers. Began his career at Barcelona in 2004 at 8, signed for Aston Villa in 2015, and Middlesbrough in 2016. He moved to Wolverhampton Wanderers in 2018. He is a consistent and prolific player, threatening opposing teams with his abilities. We predict he will be the fan's favorite in 2021.
#2. VICTOR OSIMHEN (40 million EUR)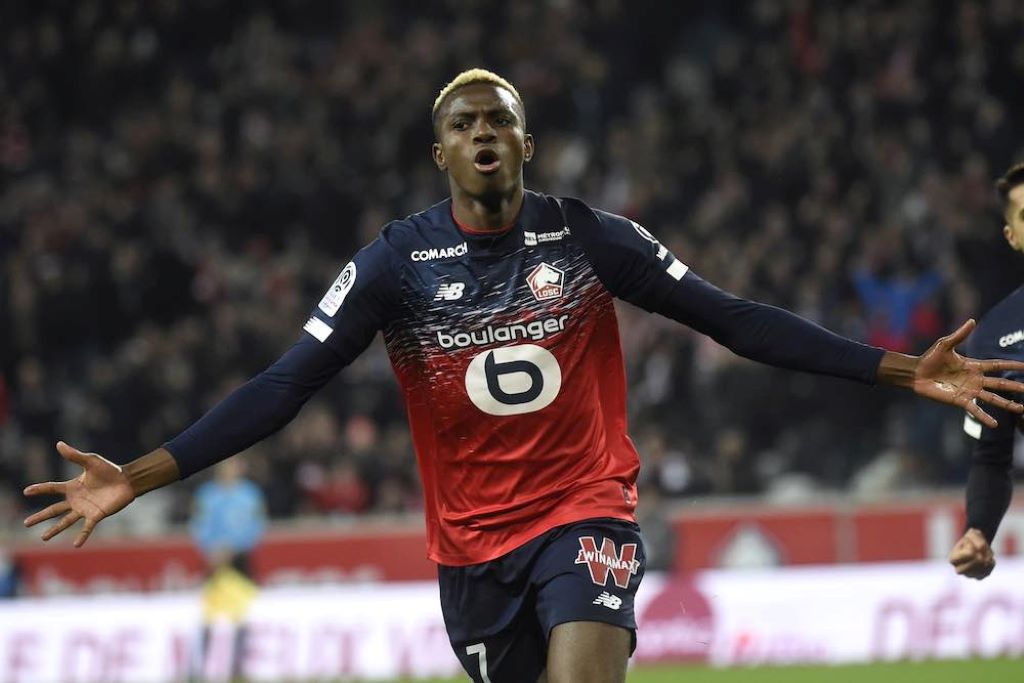 Victor Osimhen, aged 22, is one of the most prolific African soccer players when it comes to goalscoring.  He plays for Nigeria and Italian side Napoli. He started at the Ultimate Strikers Academy in Lagos Nigeria in January 2016. After back to back impressive performances at the 2015 FIFA U-17 World Cup. Osimhen was given a pre-contract requiring that he would officially join VfL Wolfsburg in January 2017. However, on 22 August 2018, he joined the Belgian side Charleroi on a season-long loan.
In 2019, after netting 20 goals in 36 games at the Belgian side, he was transferred to the French side Lille OSC. Victor finished that season scoring 13 goals in 25 Ligue 1 appearances. Subsequently, he went on to score 18 goals across competitions for Lille in 2019–20. Due to his excellent performance, he was tipped to win the African Player of the year. Known for his composure, finishing, and agility, in 2020, Napoli announced signing Osimhen for a club-record fee potentially rising to €80 million. This practically made him the most expensive African transfer to date.
#1. ACHRAF HAKIMI (54 million EUR)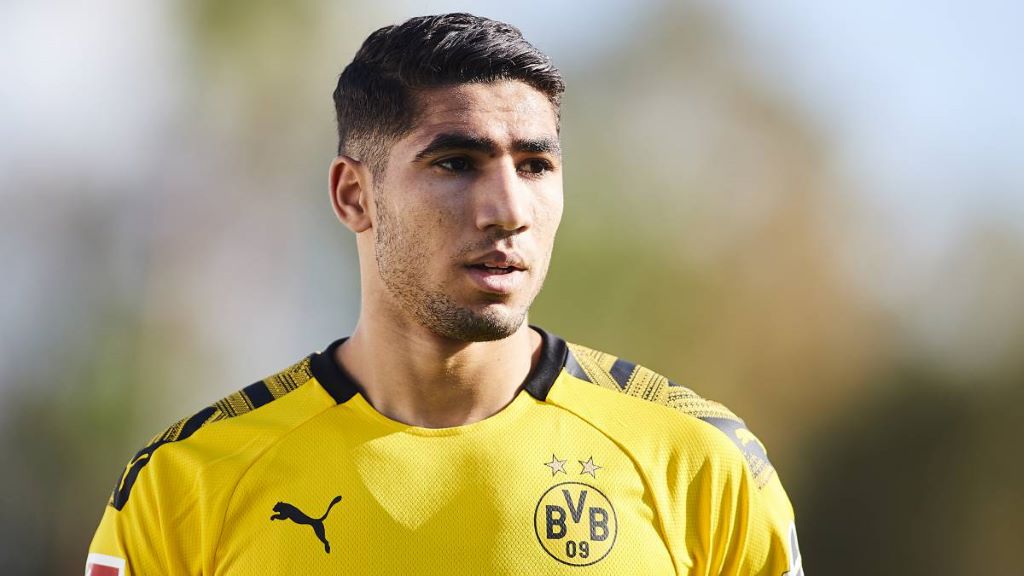 A versatile fullback or wingback for Serie A club Inter Milan, 22-year-old Hakimi was born to Moroccan parents in Madrid. Achraf Hakimi's flexibility allows him to function as a winger too. He joined Real Madrid in 2006 as a youth and got his promotion to the main squad in 2017. He was part of Madrid's impressive 2017–18 UEFA Champions League victory. Consequently, he became the first Moroccan player to win the competition.
Afterward, Zidane loaned him to the German side Dortmund in 2018. Fast-forward to February 2020, he then went on to set a Bundesliga speed record at 36.5 km/h (22.67 mph) in a league matchup. Thereafter, the Italian side Inter Milan announced signing him in July 2020. Achraf Hakimi made his first Morocco international debut in October 2016. He then went on to represent Morocco at the 2018 FIFA World Cup and made his country proud with his performance.
There are so many other African soccer players that are breaking boundaries in their respective clubs and we salute them. However, brevity did not allow us to mention them on this list. Nevertheless, you can keep this list growing under the comment session. We would love to hear your thoughts.