The Talented Sharon Rose Revealed!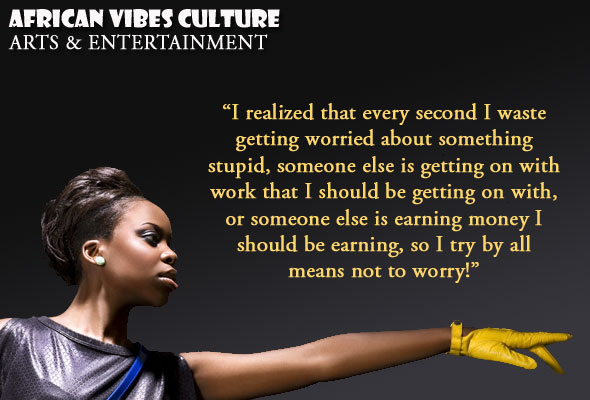 If you have never heard of her, soon you will. Her song L.O.V.E will have you tapping your feet, moving your head, and jumping off your seat to move to the beat. She is the new kid on the block and her talent is unquestionable. The 19-year-old singer has shared the stage with the likes of General Levy and Jahaziel and she is called Sharon Rose.
Sharon Rose was born in Zimbabwe and moved to the UK when she was 9 years old. She is unafraid to get up on that stage and do her thing. I caught up with the budding star as she prepares to release her new single L.O.V.E next month for an interview.
Belle Niba: How did you start out in the music business?
Sharon Rose: Well, I woke up one beautiful morning during the summer and I said to my brother "I want to do an album and can you make some music for me please" and after a month and a half, we had written, produced and recorded the album and were preparing for the show which was going to be a few weeks after we had finished recording!
Belle Niba: Looks like you have been working hard. What has the journey been like in creating your own single?
Sharon Rose: It's been like MAD hard work, but that's a good thing! It's been exciting and eye-opening!!!
Belle Niba: Which artists have inspired your album and career?
Sharon Rose: On my first album, I have to say that my inspiration came from people like Jill Scott and Beyonce …but I was still trying to discover myself and what I was good at. For this album, names like Coldplay, Robyn, Gwen Stefani, Miley Cyrus, Lauryn Hill, CeCe Winans, Pink, and Jill Scott pop up! It's crazy! Lol
Belle Niba: Who writes your songs?
Sharon Rose: My brother and I wrote the songs for the first album, but for this one, I'm taking the lead for a bit…showing my skills, but its not completed yet, so you never know!
Belle Niba: Why did you choose to sing about Love in your first single?
Sharon Rose: Because I wanted to (lol)! Nah but seriously, I love Love…so I thought it only right to write about it! Also because it's a quirky subject and it's almost summertime and people like that sort of stuff at this time of year!
Belle Niba: How has life changed since you became an artist?
Sharon Rose: When I became an artist, I thought it was going to be a fun and easy ride! But I realized really quickly that there is a lot of work to be done and that I had to get up off my butt and grind! Some of the challenges have been the traveling thing and keeping up with the business side of things-learning to be patient and working with people who are less than the patient! But I realized that every second I waste getting worried about something stupid, someone else is getting on with work that I should be getting on with, or someone else is earning money I should be earning, so I try by all means not to worry!
Belle Niba: Have you gone through moments when you doubt yourself?
Sharon Rose: I definitely have been through those moments and it is mostly when I see someone who I think is better than me at singing or performing but then I realize that there is NO ONE in this world that can do what I can do so I quickly snap back and do my thing!!!!
Belle Niba: I hope you all stop by her website at https://www.sharonrosemusic.com and show her some L.O.V.E