Returnee Spotlight: Yohanis Gebreyesus's Success Story Would Make You To Rethink What You Know About Doing Business In Africa
Did you know that Ethiopia is one of two countries in Africa that was never colonized? Now you know! That explains why it has successfully maintained its ancient way of life. For instance, most Ethiopians eat their food from one large platter. This signifies love and the spirit of sharing what is available among themselves. With that in mind, our returnee spotlight today is none other than Ethiopian chef Yohanis Gebreyesus. He intends to use his culinary expertise in taking Ethiopian cuisines all over the world. Also, he wants to ensure that the local communities are well fed.
Ethiopia has over 117 million inhabitants and over 80 tribal groups. It ranks as the 2nd most populous country in Africa and 12th most populous in the world. It also has a rich religious background with Judaism, Christianity, and Islam being the most practiced over the years. From the rich cultural and religious way of life, you can be assured that chef Yohanis has a lot to offer as far as cuisines are concerned. So, sit back and relax as we get to know this talented chef more.
Yohanis Gebreyesus' Background
This renowned chef is from Addis Ababa, Ethiopia. He was born Yohanis Gebreyesus Hailemariam. From an early age, he became sensitive to the aromatic smell of assorted Ethiopian spices. He got interested in culinary arts and would watch his mother while making the family's legacy recipe of Ethiopian clarified butter. At the same time, he keenly watched as Ethiopian traditional cuisines were being prepared in different local ceremonies.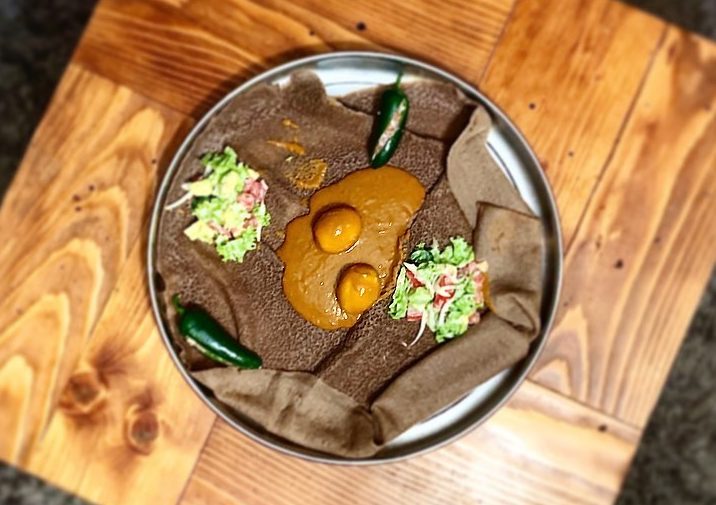 Chef Yohanis Journey to Foreign Land
Yohanis Gebreyesus studied Fine Arts at the university. Later on, he managed to travel to Lyon, France to study Culinary Arts at the Paul Bocuse Institute. Thereafter, he trained and got experience from several restaurants like Le Miramar, and L'Ouest-Brasserie Bocuse in France. He also worked at St Regis, Motif in California, United States of America.
Return to Africa and His Motives
Ironically, while many young Africans are ready and willing to brave the odds of the Sahara or Mediterranean to get to Europe, Yohanis Gebreyesus did not struggle with the idea of returning to Africa. After discovering the potential of Ethiopian spice, it was evident he had to explore more. The best way to do that was to return home.
While still working abroad—in California to be specific—Yohanis saw one of his chefs using an Ethiopian spice. As an Ethiopian, this was a huge challenge considering how much Africans in the diaspora try to hide their heritage. On the other hand, he desired to learn more about the ancient craft that was on the verge of being swallowed up by global industrialization. So, with that burning desire in him, coupled with his Ethiopian cultural background and his culinary arts and hotel management education, he returned home.
Yohanis Gebreyesus' main motives for returning to his home country were, first, to reinstate and consequently preserve lost culinary traditions. Secondly, to ensure that his fellow countrymen enjoyed an improved balanced diet. In the past, Ethiopia has always been shown as a poor malnourished country. He hopes his effort will also help in putting Ethiopia in good light.
Chef Yohanis Gebreyesus Current Undertakings
Currently, Yohanis is running Antica Restaurant and Farm which is a family venture and he is also the head chef. The restaurant mainly serves an assortment of African and Italian cuisines of course with an emphasis on Ethiopian delicious dishes. He has also prepared signature menus for Ethiopian Airlines' Business Class and Hyatt Regency-Addis Ababa. In addition, chef Yohanis started a TV show to enable him to learn more about Ethiopian cuisines and to rediscover himself.
Furthermore, he is working with institutions, government, and non-government agencies to come up with readily available and affordable menus and recipes. Hopefully, that will ensure that even the less fortunate in Ethiopia will afford a balanced diet. That will greatly improve their health status. At the moment, Yohanis is working with experts from the Ethiopian government, the United Nations, and the University of Addis Ababa.
Yohanis Gebreyesus Greatest Inspiration
Some people thought that chef Yohanis Gebreyesus' career was inspired by the famous drought that took place in his home country in the 80s. However, he explained that he did not personally experience it. As a matter of fact, he grew up enjoying plenty of delicious cuisines prepared by his mother who really loved cooking. Actually, his inspiration came from his mother and this is what he had to say about how passionate she was.
"She loved cooking and was always cooking. She even cooked for her wedding before changing into her gown."
What Are Some Of Yohanis Famous Recipes?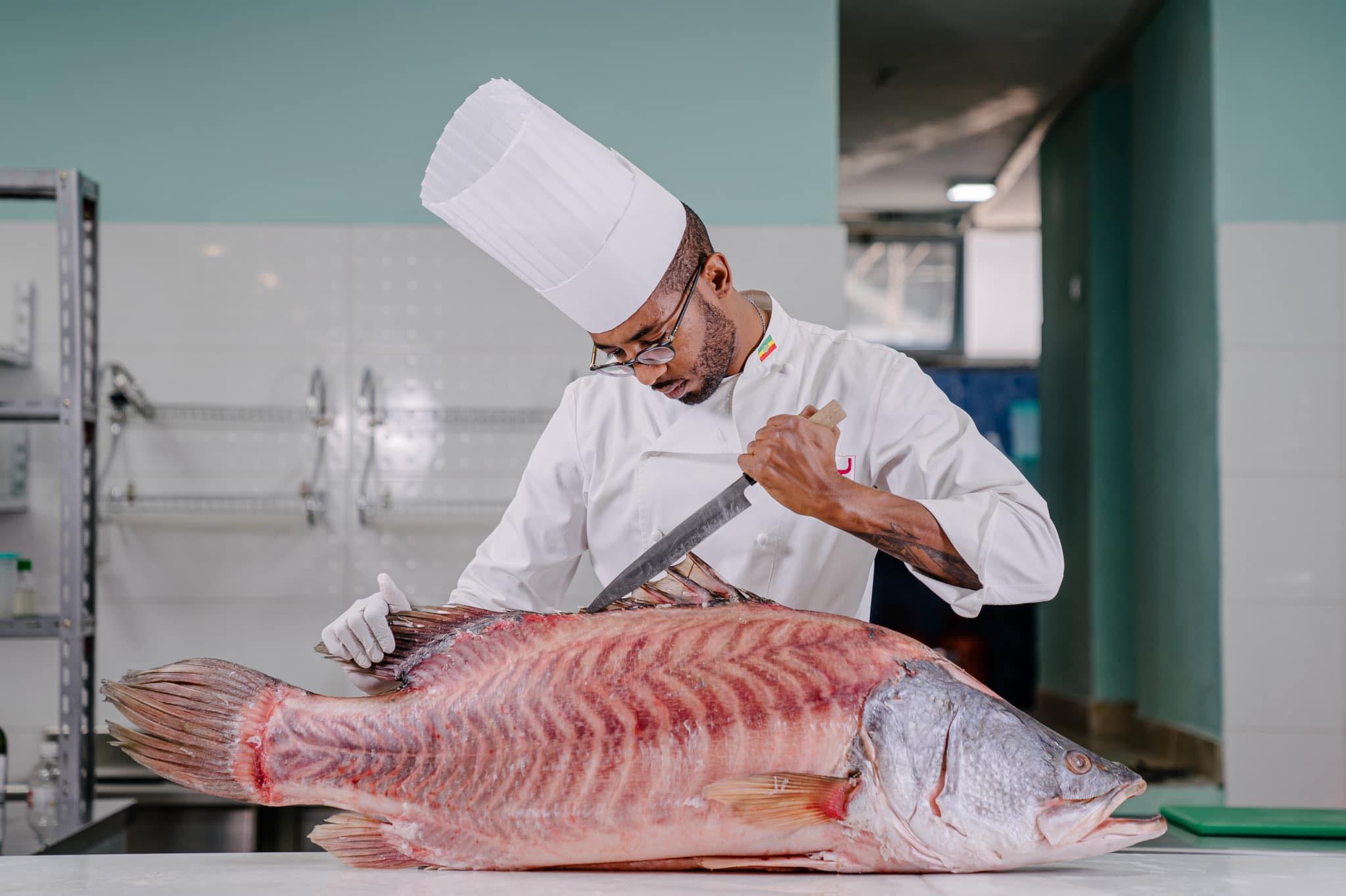 Interestingly, Chef Yohanis disclosed that he does not have a favorite meal. These are his own words.
"I do not have a favorite meal, it all depends on my mood; but I love preparing seafood and appreciate the delicacy required to handle it."
All in all, teff-based pasta and pizzas are some of the popular dishes that are featured in his recipes. Teff is a small, round grain that when mature and dry, is ground to make flour. Teff is mainly grown in the Ethiopian highlands. The flour is rich in iron, protein, and calcium. It is then used to make pasta and pizzas.
Other delicious dishes featured in his cookbook include Siga Tibs, Asa Shorba, and flash-fried beef. There are also vegetarian dishes included as well. Some of them are Dinich Alicha, Gomen, and Azifa, among others.
Conclusion
At first, it was challenging for chef Yohanis Gebreyesus to return home from the diaspora. This was mainly because it was hard for him to be accepted locally as an Ethiopian chef. However, he did not lose heart. Instead, he toured his home country and used the knowledge he acquired to make products that were globally appealing. He attributes his success to the unique way he is able to blend the African and western cuisines.
Some of Yohanis Gebreyesus recent awards and notable mentions include:
#1. Winner James Beard Award for Best International Cookbooks 2020
#2. Winner IACP Julia Child First Book Award for Best Cookbook 2020
#3. Shortlisted Guild of Food Writers Award 2019
#4. National Geographic Traveller Best New Cookbook
When asked by 'We Are Africa' why he stands out, Chef Yohanis had this to say,
"I strive for professionalism in my craft because people will always respect a person who is serious and professional about his work, irrespective of the field."