11 Must-Read Personal Development Books By African Or Black Authors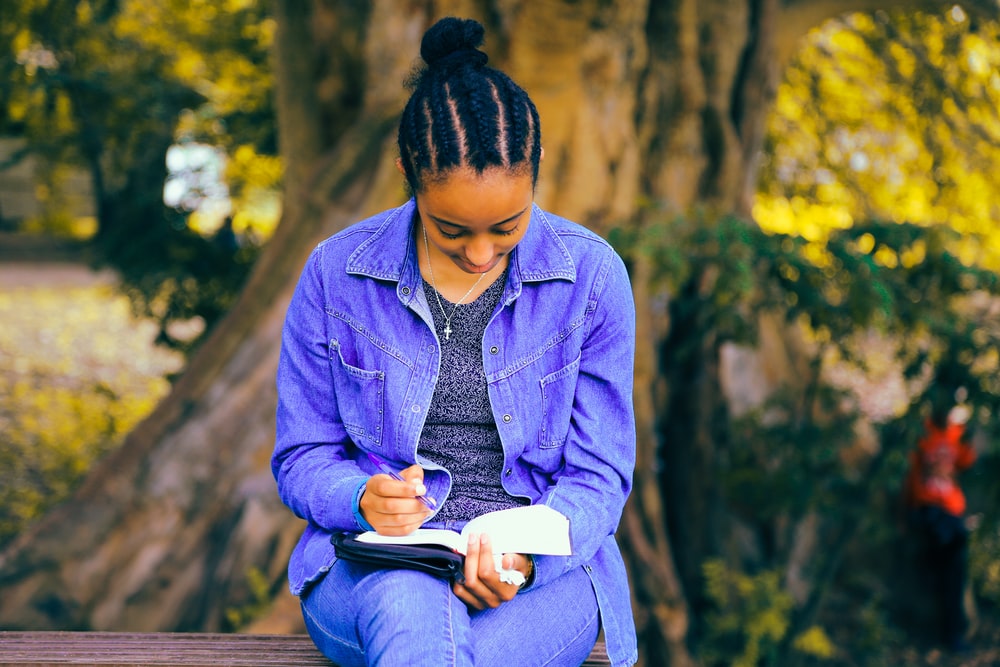 Writing is one of the multi-billion-dollar industries in the world. The writing industry has created a space for many talented authors to showcase their work. Besides the business perspective, books have helped change the lives of many people, and not just the authors. For instance, personal development books help readers to change aspects of their day-to-day behaviors that may derail their success.
There are a number of books by black authors that cover the genre of personal development. They capture the concept of positive change in life, shared from the experiences and perspectives of black authors. These books add a diverse view to the vast library of personal development. Read on to find the 11 must-read personal development books by black authors.
#1. Real Help: An Honest Guide to Self-Improvement by Ayodeji Awosika (Get it Here)
Ayodeji Awosika is a three-time best-selling author and TED X speaker. He shares insights in his book, on being a student of life himself. This book helps you to identify the blind spots (like procrastination) that may be preventing you from being a go-getter. In a world where things may seem unfair to everyone especially when expectations fail, Ayo helps you to develop the mental toughness required to sail through your downfalls. Furthermore, this book helps the business-minded to develop the ability to start a side business and make 1000$ a month.
#2. Use Your Difference to Make a Difference: How to Connect and Communicate in a Cross-Cultural World by Tayo Rockson (Get it Here)
Tayo is an author who focuses on helping readers to strengthen their self-awareness, acknowledge cultural biases, and make meaningful connections. This book is highly recommended if your work involves communication between people from diverse backgrounds. However, even if you do not work in such spaces, Tayo still has something for you to improve your communication skills. Consequently, the book contains knowledge and practical skills that we all need to transcend barriers and make meaningful bonds with other people.
#3. Chameleon Aura by Billy Chapata (Get it Here)
Billy Chapata has a unique approach to self-development. He uses poetry and storytelling to drive home his point on the subject. The author in this book uses poetry as a way of getting the reader to have affirmations that may enhance their lives. This personal development book has a collection of poems that you can use to heal, connect and make personal growth. Also, this book can serve as a workbook for daily affirmations. The affirmations will make you have a positive perspective on life as you go by your day.
#4. Clever Girl Finance: Ditch Debt, Save Money and Build Real Wealth by Bola Sokunbi (Get it Here)
Unfortunately, most of us now focus on having multiple streams of income while neglecting the place of financial literacy. The belief is that the more money you have, the more problems you can solve. However, when you are financially illiterate, you will discover that you will never have enough. Financial literacy is an important aspect of self-development. When you put your finances in check, you will have sorted a big part of your life. This book by Sonkubi is a much-needed guide on how to improve your financial responsibility. The author encourages financial independence. Also, the author gives you tips on how to achieve that in the clever girl way.
#5. Wouldn't Take Nothing for My Journey Now by Maya Angelou (Get it Here)
Maya Angelou is one of the most celebrated writers in the industry. She takes her readers through the journey of her life and in turn, inspires them to improve theirs. This personal development book focuses on improvements on spirituality, racism, death and grieving, and taking time for yourself. Her life journey enables the reader to improve on different aspects of life by indulging in the author's life and the skills she uses to be a better person.
#6. Year of Yes: How to Dance It Out, stand in the Sun, and Be Your Own Person by Shonda Rhimes (Get it Here)
Staying positive is the beginning of personal development. In her book, Shonda Rhimes focuses on enabling the reader to have a positive view of life. Year of Yes is a memoir where the author expresses the positive changes she had in her life when she spent an entire year saying yes. Perhaps you could put yourself to the test and say yes for an entire year to see the changes it makes to your life. One thing is certain, you will break barriers, be bold, and do the things you once considered scary.
#7. You've Got to Be Hungry: The Greatness Within to Win by Les Brown (Get it Here)
Les Brown is a renowned motivational speaker and writer. The author has interviewed thousands of successful business leaders and has mastered the skill of personal development. He brings his experience together in this personal development book that encourages readers to hunger for improvement in all aspects of their lives. Les Brown focuses is helping the readers to realize that there is much greatness within their lives, something they must take advantage of. It is a must-read for people longing to get better in a certain area of their life.
#8. The Path Made Clear: Discovering Your Life's Direction and Purpose by Oprah Winfrey (Get it Here)
Oprah Winfrey is one phenomenal woman whose life journey is an inspiration to many across the globe. She is the true definition of grass to grace. However, her success did not happen overnight, it was a journey. In this book, Oprah encourages her reader to take life a step at a time by making meaningful decisions. She mentions that everyone has a purpose in life and it is right to find your true purpose. You really matter!
#9. Mental Detox: The Power and Guidance to Implement Peace, Joy, Balance, and Financial Abundance in Your Life 1st Edition by Cheyenne Bryant (Get it Here)
We all need to cleanse ourselves of negativity in our daily lives. Perhaps, that's why you need to get a mental detox. Well, this book is all you need for that detox, Cheyenne Bryant focuses on breaking barriers for positive growth. Also, the book helps you to recover from mental suppression and to heal from negative fallback. It is one of the personal development manuals that everyone needs to read at least once in their lifetime.
#10. More Than Enough: Claiming Space for Who You Are (No Matter What They Say) by Elaine Welteroth (Get it Here)
Elaine Welteroth is an award-winning author. Her success is a journey of breaking barriers and improvements. This personal development book reminds you of your worth and the fact that you can do anything you put your mind to. It is an essential book especially for women who want to thrive in their workspaces. As a young boss, Elaine encourages the reader to have no limits when it comes to meaningful opportunities. 
#11. Can't Hurt Me: Master Your Mind and Defy the Odds by David Goggins (Get it Here)
Can't Hurt Me, is a book that equips the reader with the mental toughness required to soar through life. David Goggins went through a childhood laden with poverty, physical abuse, and a number of challenges which eventually led him to depression. However, he transformed his life and became the success story that can inspire others going through similar struggles. He has since set numerous historical records. This captivating book beautifully captures his life's story.
Conclusion
There is a famous quote that says, "An unexamined life is not worth living". You need to strive to be better than your yesterday. Small improvements gradually inch you towards perfection. One way to fast-track that journey is by internalizing the knowledge from personal development books. They will help you to evaluate your life choices and give you a basis for comparison. Have you read any of the books on our list? Which is your favorite? Feel free to share your views in the comment box below.