This Gesture By Nairobi Women Proves Africans Read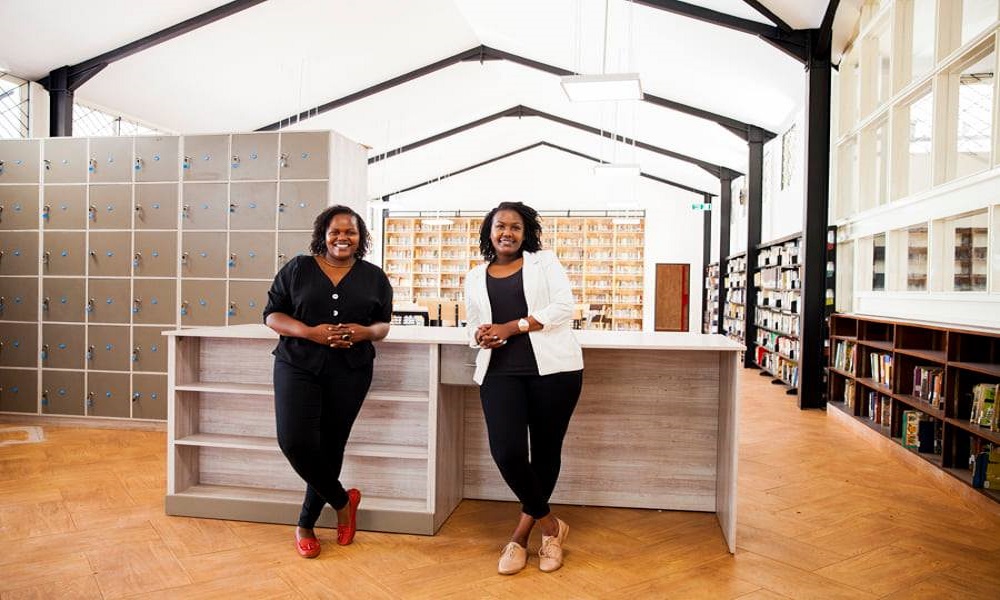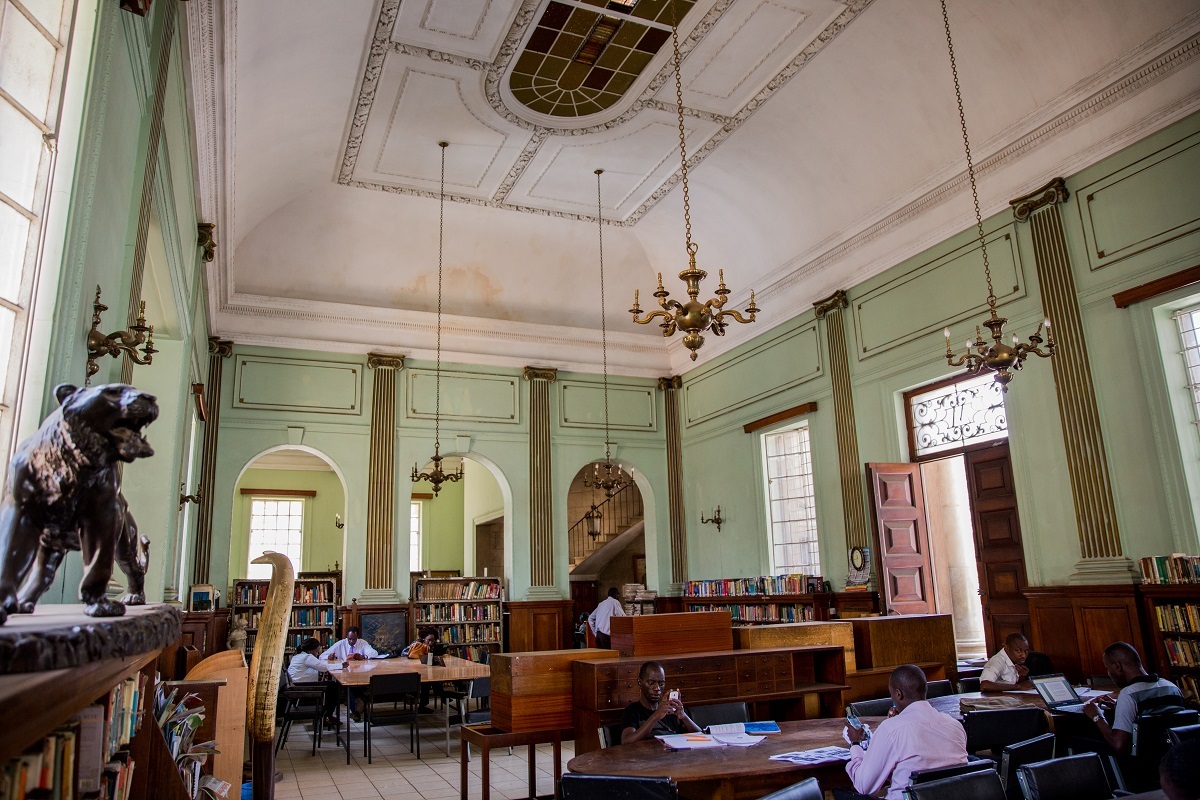 Africa has been on the receiving end of many misconceptions and one of them is that Africans do not read. Some even claim that "if you want to hide something from an African, put it in a book". However, this is not true. In recent years, Africa has produced some of the best academics, students, and writers in the world. Many Africans are bagging degrees from the West with some becoming instructors in the US and Europe.
Many libraries in Africa are enhancing literacy and promoting a reading culture by stocking valuable resources and providing ample spaces for their users. While academic libraries take a lead in this, governments and private entities are partnering to renovate public library systems.
Public Libraries in Kenya
To date, Kenya has 64 public libraries spread out across 33 counties. These libraries are operated by the Kenya National Library Service (KNLS), a corporate body established by the Kenyan government to offer library and information services to the public. Kenyan public libraries are very popular among young adults who frequent them for access to free internet and a serene study environment.
Public libraries in Nairobi are getting a new look, thanks to Book Bunk, a non-profit social organization founded by Angela Wachuka and Wanjiru Koinange in 2017. These women are creating a new future for public libraries in Nairobi and the communities that use them.
Book Bunk Restoring Iconic Public Libraries in Nairobi
Wachuka and Koinange perceive public libraries as sites of memory, public art, and heritage. They believe in steering these critical spaces from being just repositories to becoming sites of information exchange, knowledge production, cultural leadership, and shared experiences. To carry out library renovation in Kenya's capital, they founded Book Bunk in 2017.
The following year, they signed an agreement with the Nairobi County Government. This agreement granted them the mandate to mobilize resources and lead restoration efforts for iconic public libraries in the city that have over the years not evolved together with the city. To start with, they identified McMillan Memorial Library and its two branches in Eastlands and Kaloleni.
ALSO READ: 
M-Pesa Foundation Commits Kes 168 Million In Remote Kenyan Communities For This…
McMillan Memorial Library
This is the oldest library in the city and Kenya's second-oldest public library. Lady Lucie McMillan inaugurated it in 1931 and dedicated it in honor of her husband, Sir William Northrup McMillan, who was a British American settler. Prior to the country's independence, Kenyans did not use the library. It was reserved for Europeans. Over the years, the library building as well as some of its facilities got dilapidated.
Users experienced problems when retrieving books from the shelves because of poor cataloging. In addition, the library had a barely functioning power system. Subsequently, the library used to close at sunset. Together with their team, Book Bunk founders renovated the building and brought in new and modern facilities. They also restored the electricity system and spent nine months cataloging 137,705 books that the library acquired from colonizers. Talking about these informational materials, Wachuka told CNN that,
"The texts in here don't reflect who we are but are an important part of understanding how we have been viewed throughout history."
Book Bunk resolved to add books written by and about African people. In June 2021, they finalized digitizing 31,549 informational materials that were on the verge of getting damaged due to tear and wear.
Eastlands Library Renovation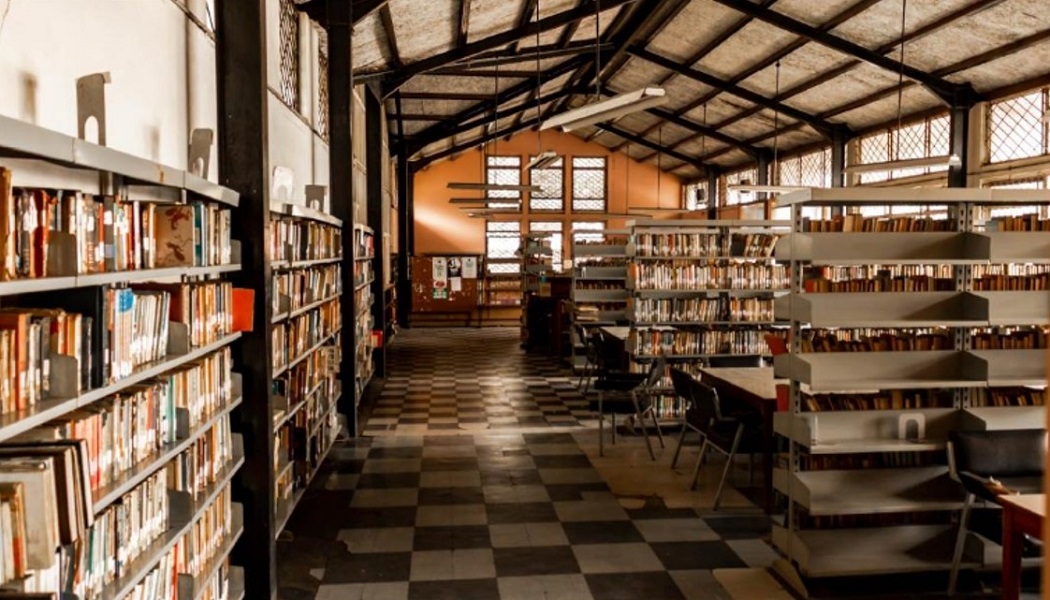 According to Book Bunk, young adults from nearby communities are frequent users of the Eastlands (Makadara) library. Before restoration, it lacked workable bathrooms and running water. Furthermore, the library collection did not entirely cater to the need of the users. Subsequently, Book Bunk added new books as well as introduced learning programs and innovative arts primarily for young people. These arts are set in a modern space where the library can host performances. They also installed running water and renovated the bathrooms.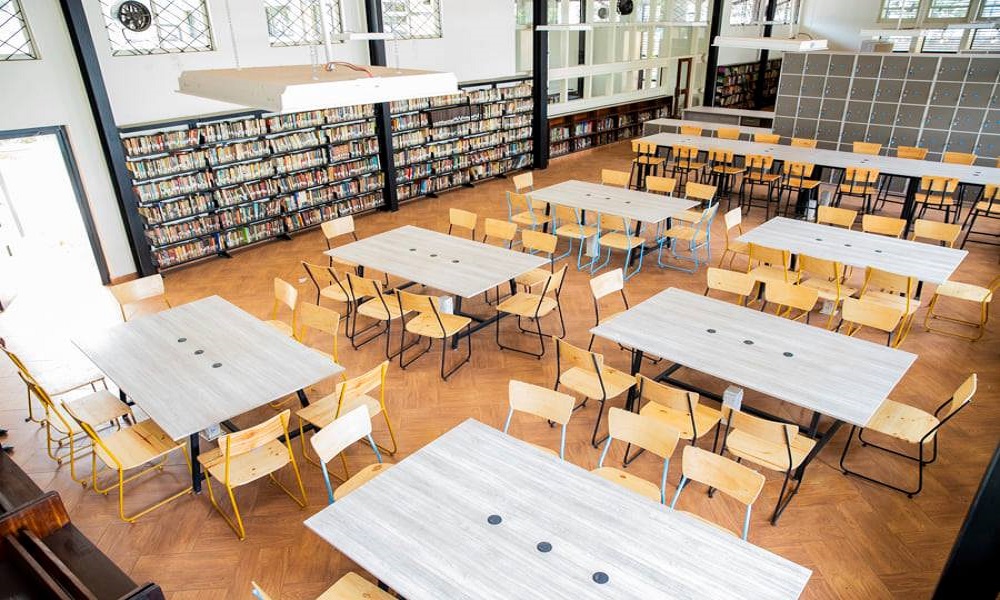 Kaloleni Library Restoration
This library is the smallest of the three and a majority of its users are children and young adults. Like Eastlands Library, this branch lacked functional bathrooms and running water. Subsequently, Wachuka and Koinange led their team to install a running water system and modern bathrooms. They also established a children's library. The renovation of Kaloleni Library also included creating outdoor spaces and updating the infrastructure including Wi-Fi installation.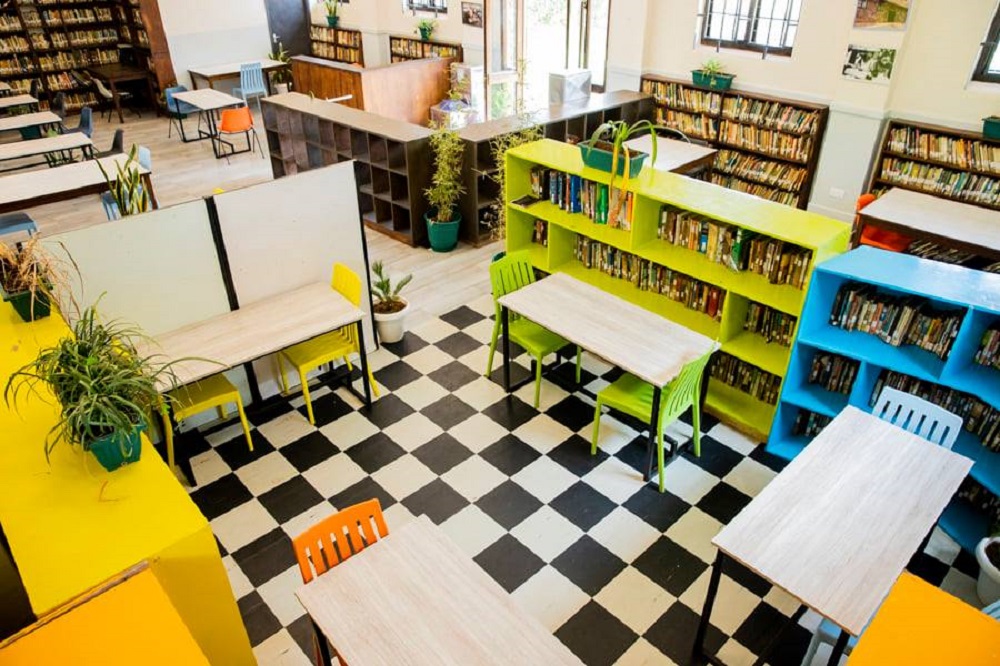 As Book Bunk continues to renovate more libraries in Kenya, it will inspire more people to use the revamped library spaces. If such efforts are duplicated across libraries in Africa, they will help to create and promote a reading culture in the continent. No doubt, education remains the key to the development of any society.