Mantsho Is The First African Label To Collaborate With H&M. The Pieces Are Irresistible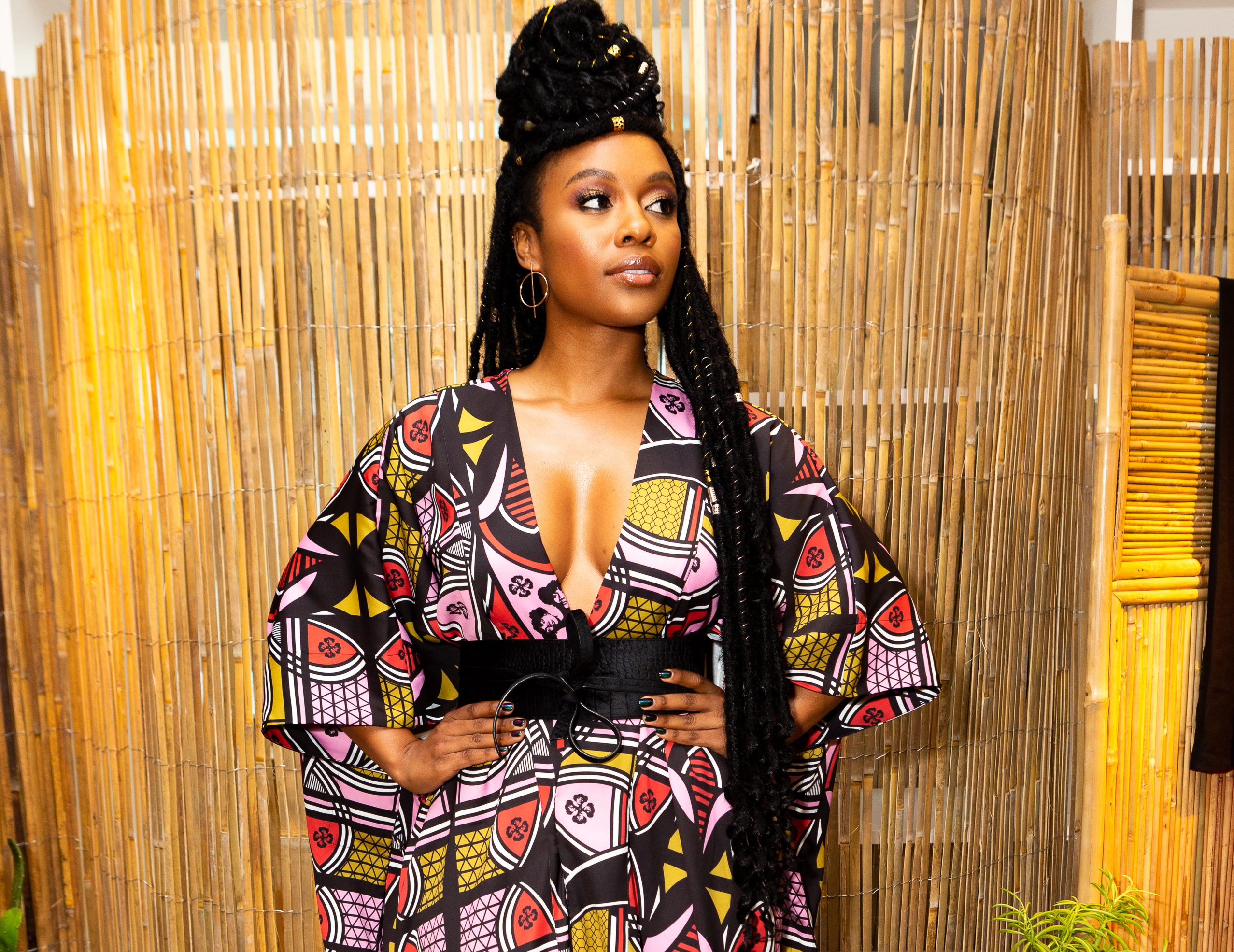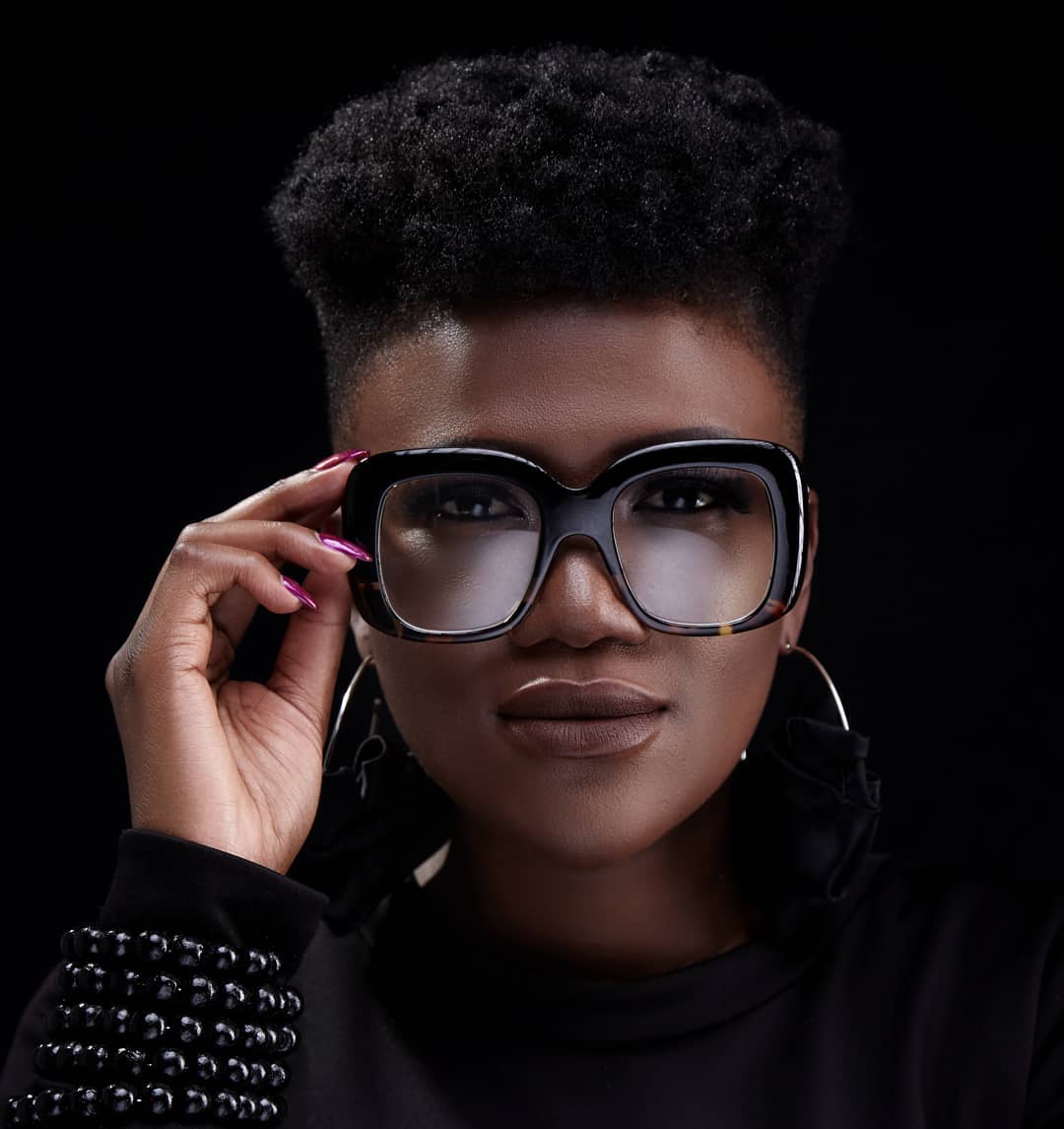 The dream of every entrepreneur is to land an international collaboration. This ensures more exposure as well as the expansion of the brand's customer base. Palesa Mokubung's Mantsho brand recently sealed a deal with H&M—and it is worth the hype. Consequently, the South African designer is the first African label to reach this feat in H&M's 15 years of designer partnerships.
H&M (Hennes & Mauritz AB) is a Swedish multinational clothing-retail company. The company has over 4,500 stores across 62 countries. On 15th August 2019, the Mantsho x H&M collection was launched in South Africa. Consequently, the collection was also made available on all H&M online stores as well as flagship stores around the world. Speaking to Glamour, Mokubung said,
"On social media, our following has grown significantly. We've made more sales and have more traffic in the store. [The Mantsho collection is] to celebrate the beauty of women and the vibrancy and diversity of the African aesthetic, its textures, and its colors."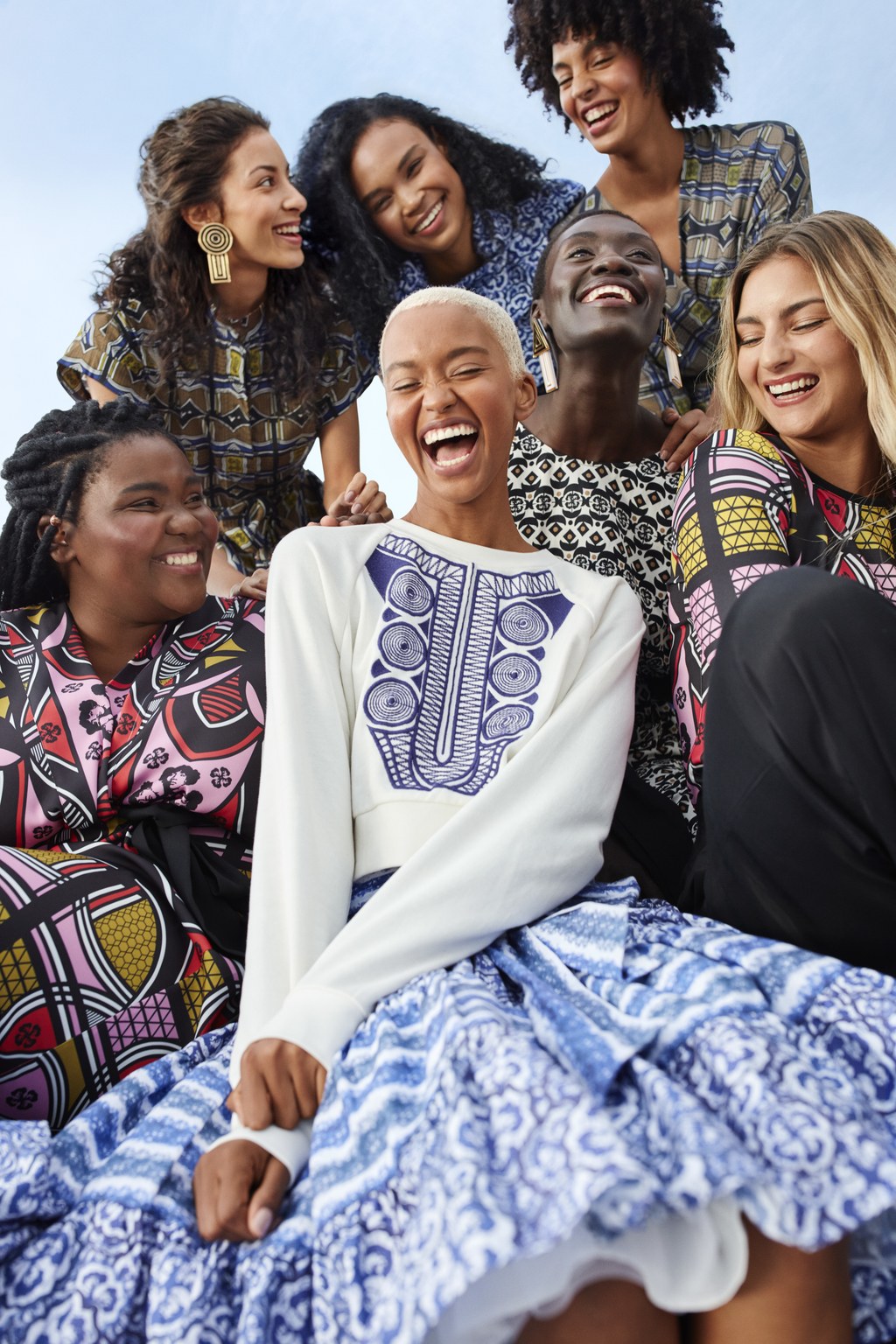 Mokubung and the birth of the Mantsho brand
Mantsho is a Sesotho word which means "Black is Beautiful". Palesa Mokubung, a Bachelor of Arts Degree holder in Fashion Design, established the label in 2004. Mokubung hails from Kroonstad in Orange Free State. However, her brand is based in Johannesburg. Her career began when she walked into Stoned Cherried, a boutique in Rosebank Johannesburg. The owner was thrilled by her outfit and asked where she got it from. Excitedly, she said, "I made it".
Consequently, Mokubung started working at the boutique as a designer. It was during this time that she gathered the knowledge and experience that birthed Mantsho. Mokubung gets a little help from her brother in creating the label logo. Before the H&M partnership, Mantsho has traveled to several countries including Botswana, Greece, India, Jamaica, New York, Nigeria, and Senegal.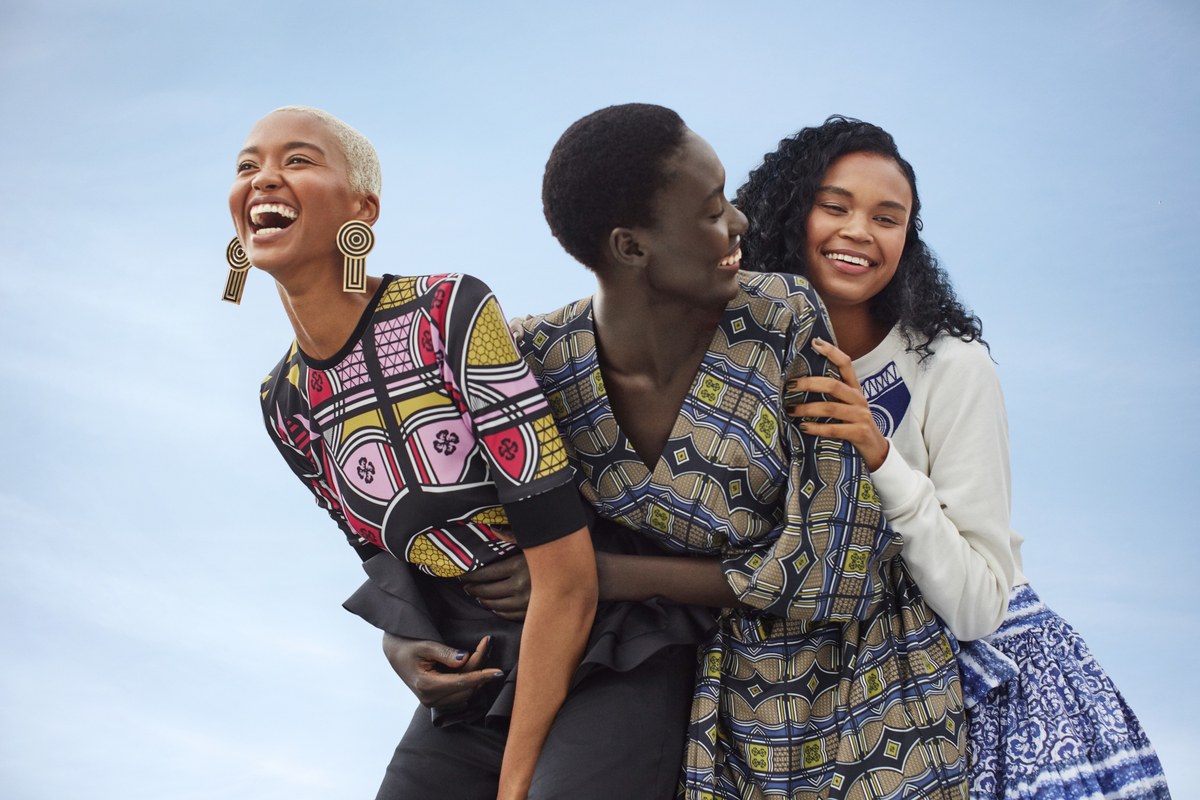 In October 2018, Mokubung featured in the BRICS show which had designers from Brazil, China, India, and Russia. Mokubung was once described by Lucilla Booyzen, the founder of SA Fashion Week as a fashion visionary "who has a rare quality to design from the heart". Speaking about the partnership which will take Mantsho to a global audience, Mokbung said,
"This is my love letter to the world from Africa. I hope customers around the world will enjoy this ensemble of my stand-out pieces from my last three collections. I'm happy that, from the onset, H&M gave me full rein to be authentic in my designs, which are influenced by the life of the modern African woman."
A peek into the Mantsho x H&M collection
The Mantsho x H&M collection covers every aspect of fashion from clutch bags to apparel to earrings to footwear. The price range of all the products in this collection ranges from $24.99 to $129. However, the three qualities of Mantsho garment are structure and quirkiness, effortless silhouette, and confidence. The head of special collections and collaborations at H&M, Pernilla Wohlfahrt said,
"A South African designer collaboration has been on our radar since we opened there in 2015. Palesa's creativity with color, print, and silhouettes is inspiring as she celebrates the female form through her designs which complement the female shape in a flattering and playful way.  We are so excited to share this collection with our customers across the globe. As a fashion brand, we value diversity of ideas and people, and we draw creativity and inspiration from across our geographical footprint and our customers."
Here are some of the Mantsho x H&M collections that are now available in stores.
Large Earrings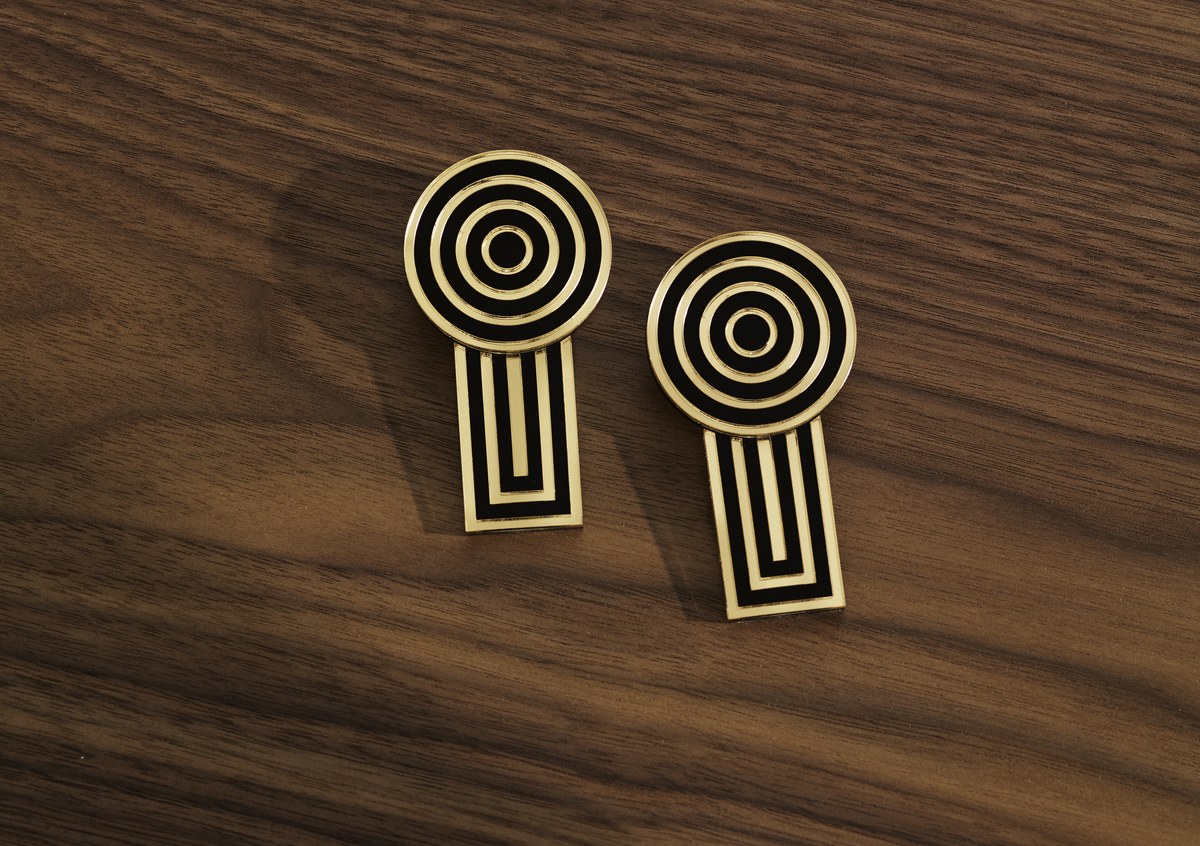 These large beautiful earrings complement the Mantsho look. It has a circular top with the hook that attaches to the ears and a rectangular base attached to the circle. The circular top has black circle designs while the rectangular base has a matching black rectangular design. Besides complementing your look, this earring will also boost your confidence. It is available at $24.99.
Fold-heel Eapsadrilles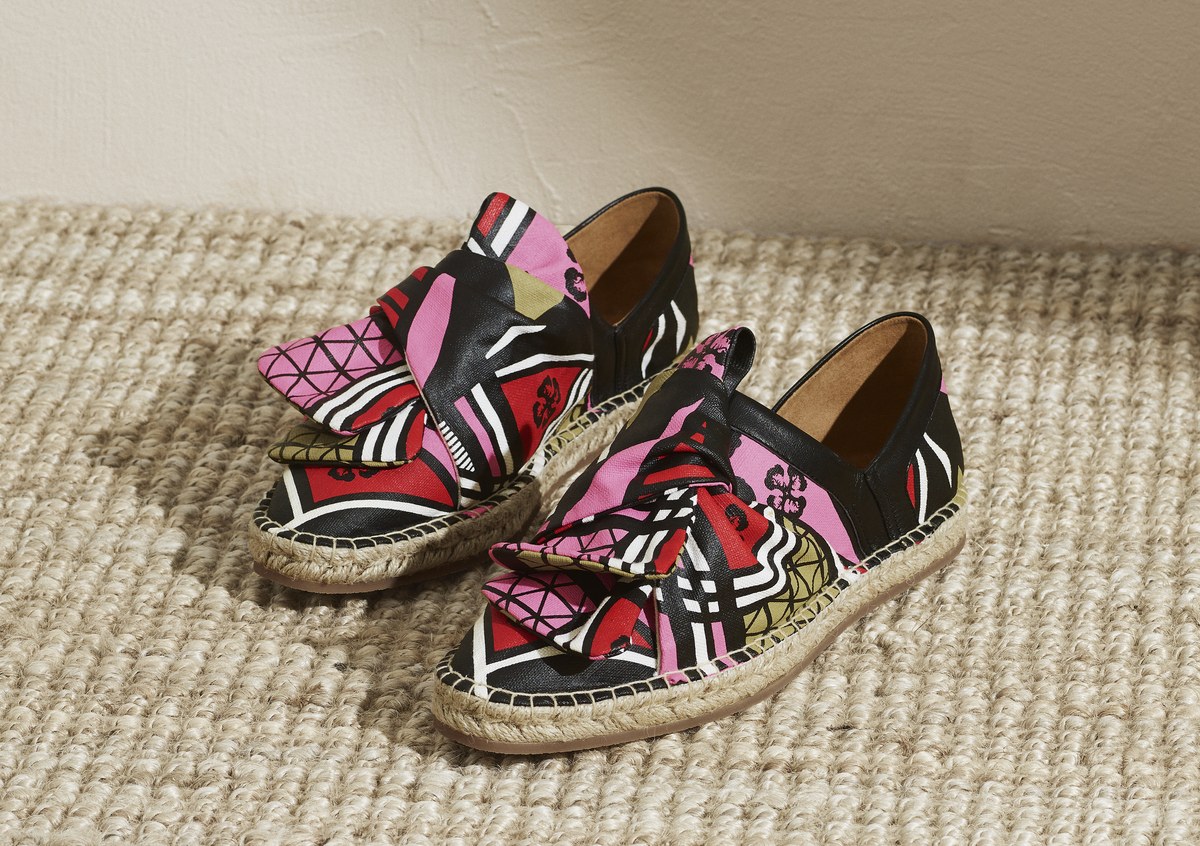 This is not your regular footwear. Rather than laces, this beautiful footwear has a belt which you can knot into a ribbon. The entire top bears the Mantsho signature style. However, the soles have extra stitches that add glamor to the heel as well as ensures durability. You can get yours in store for $69.99.
Large Clutch Bag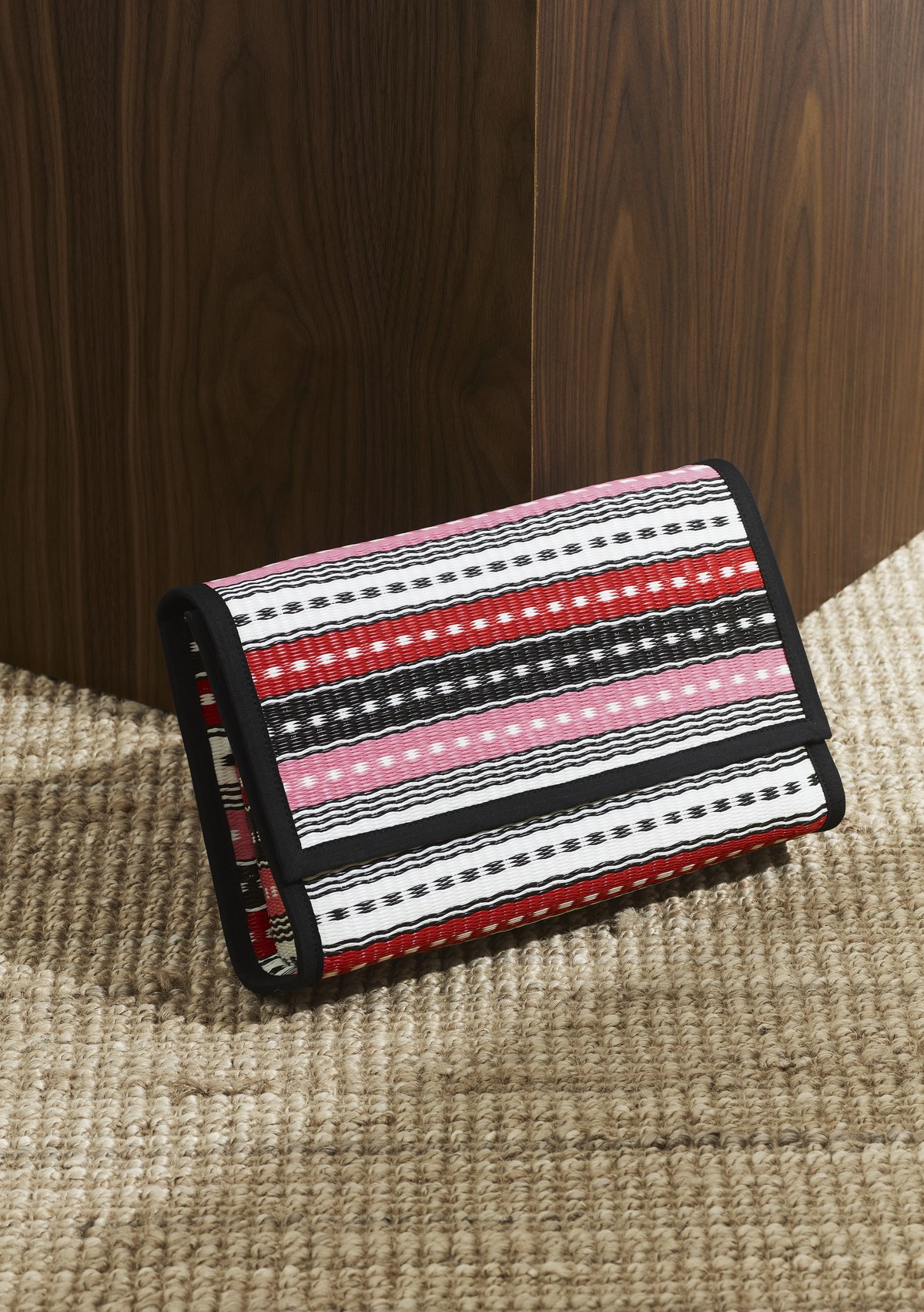 This is a simple clutch bag that can be held on one hand or tucked under the armpit. It comprises of woven fabric of different patterns. However, the feature that will steal your admiration at first glance is the elegant blend of colors. This clutch bag is available in stores for $39.99.
Mantsho x H&M Long Tie-Front Jacket
This edgy design made free-flowing edgy design made from silk fits all body types. The waist tie which comes to a ribbon knot at the front will emphasize your figure. 'Shape' is one of Mokubung's design ethos. This outfit will surely boost your confidence. You can grab one in store for $89.99.
Mantsho x H&M Asymmetric Dress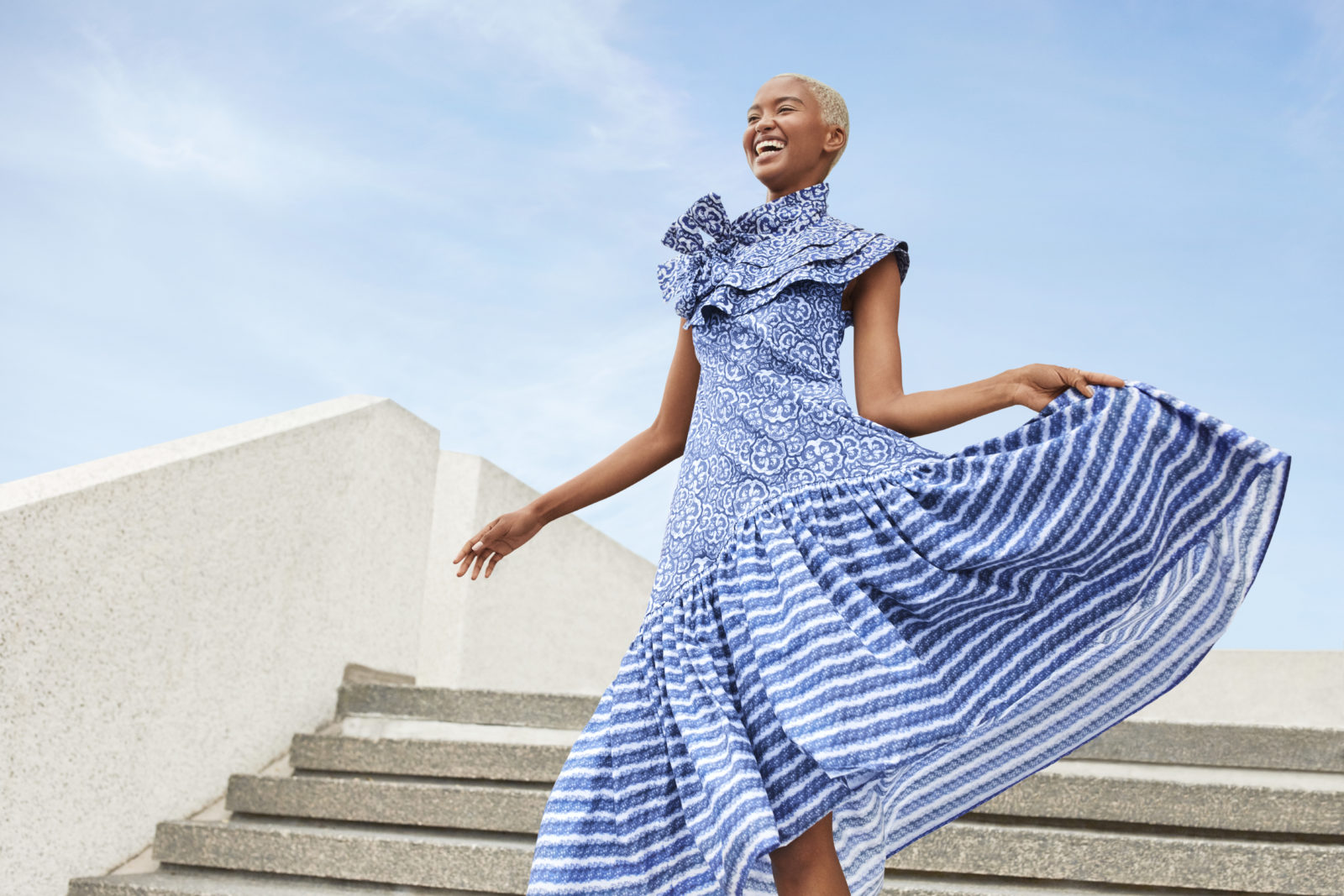 This is one of the designs that show how far Mokubung can stretch creativity. This free-flowing gown combines two different materials. The top comes off like a cone. A different material forms the base. However, the ribbon at the neck brings the emphasis to your torso. This is available in stores for $79.99.