African Immigrant Nurse Gives Joe Biden COVID-19 Vaccine On Live Television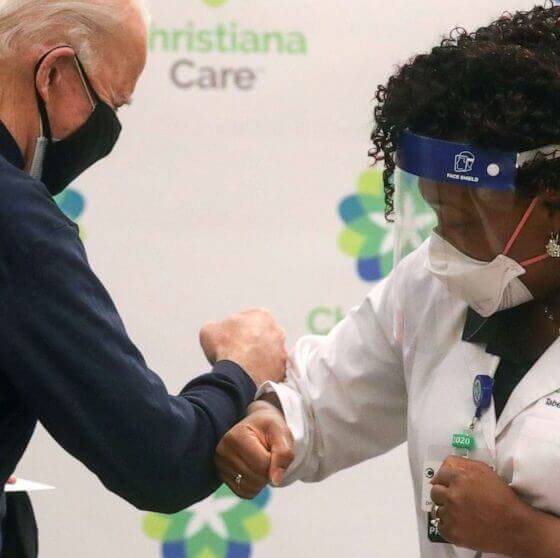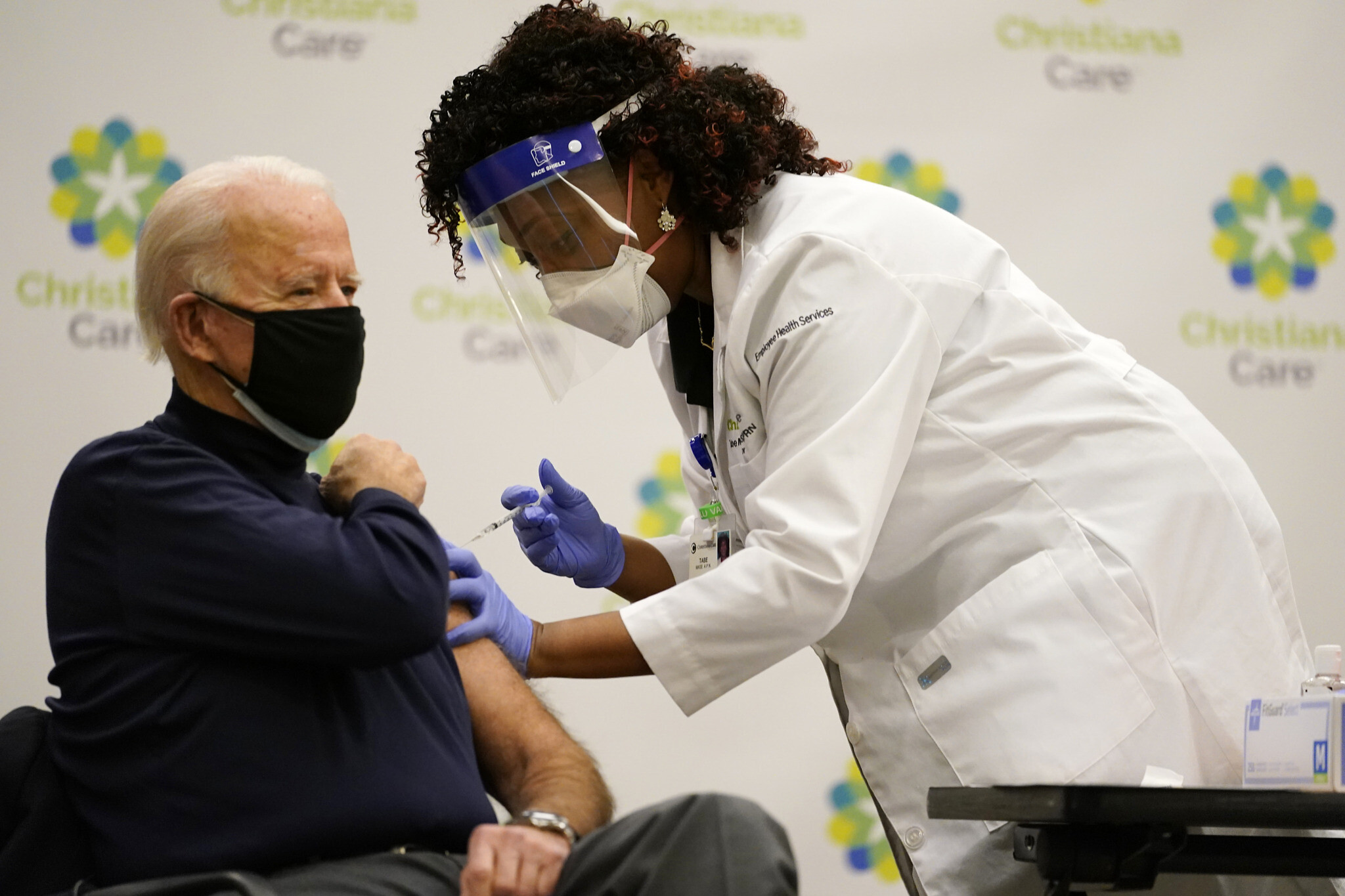 Will the use of the COVID-19 vaccine help the world to overcome the virus forever? Well, only time will tell. However, one thing we know is that a lot of people are still skeptical about the vaccine. For this reason, prominent politicians are getting the vaccine on national television. Hopefully, this will convince the general public that it is safe.
President-elect Joe Biden got the first dose of the Pfizer and BioNTech COVID-19 vaccine on Monday, December 21, 2020. Also, Biden used the medium to assure Americans that the vaccine was safe. Surprisingly, Biden praises President Trump for Operation Warp Speed which helped to make the COVID-19 vaccination possible. The president-elect who is already looking forward to the second shot said,
ALSO READ: This African Leader Has Done Exemplary Work In The Fight Against COVID-19
"We owe these folks an awful lot. I also think that it's worth saying that this is, is great hope. I'm doing this to demonstrate that people should be prepared, when it's available, to take the vaccine. There's nothing to worry about. I'm looking forward to the second shot; so is Jill."
The nurse that administered Biden's COVID-19 vaccine
Joe Biden received the COVID-19 vaccine on his left arm. While all the attention was on the president-elect, people failed to notice the nurse, Tabe Mase, that administered the vaccine. Mase is a nurse practitioner and the head of employee health services at the ChristianaCare Hospital in Newark, Delaware.
According to her LinkedIn profile, Tabe Mase first completed a Bachelor of Arts in English Language and literature in 1992 at the University of Yaoundé, Cameroon. However, the following year she proceeded to the University of Delaware. Consequently, she obtained her Bachelor's of Science as a Registered Nurse in 1996. She also holds a Master's degree in Family Practice Nurse from Wilmington University and a Masters of Jurisprudence Health Law from Widener University School of Law.
Tabe Mase is the CEO and Co-Founder of Optimal Care Health Services. The nursing agency was responsible for placing 84 temporary nurses in various health care settings across Delaware. Also, the agency was in charge of drafting contracts with nursing facilities.
Rise to the top
Tabe Mase joined ChristianaCare Hospital in 2007 as a nurse practitioner. One of her roles then was assessing, diagnosing, and treating patients with acute and chronic illnesses. In 2009, she rose to Clinical Operations manager. Here she was in charge of managing, supervising, and evaluating clinical, administrative staff.
In 2016, Tabe Mase became the Director of Employee Health Services. Among other things, she is in charge of directing and supporting the clinical staff. She also focuses on initiatives that engage employees to improve their health. Mase remains committed to health promotion as well as prevention and treatment of injured employees. Before injecting Biden, Mase asked if he would like her to count to three. Biden said, "No, no, you just go ahead any time you're ready."
The severity of the COVID-19 in America
Nurse practitioner Tabe Mase says she was "humbled" to give President-elect Joe Biden his first dose of the coronavirus vaccine. https://t.co/iTWVuf45qL pic.twitter.com/96p3yDo0Av

— New Day (@NewDay) December 22, 2020
The United States of America remains one of the hardest-hit countries. No fewer than 300,000 people have lost their lives while the number of infections is over 18 million. Unlike President Trump, Biden seems to have no problem associating with people of color. According to Mase, it was humbling that Biden chose her organization to receive the COVID-19 vaccine. Appearing on 'New Day', a CNN's morning show the following day, Tabe Mase talks about the safety of the COVID-19 vaccine.
"I just want to say that this vaccine is safe. Our president-elect got the vaccine, I got the vaccine myself and we have been vaccinating our front-line workers and we intend to continue. So I'm just looking forward to people stepping forward and rolling up their sleeves and getting the vaccine. It is safe."