Ivorian Soccer Star, Didier Drogba Laces Up For (RED)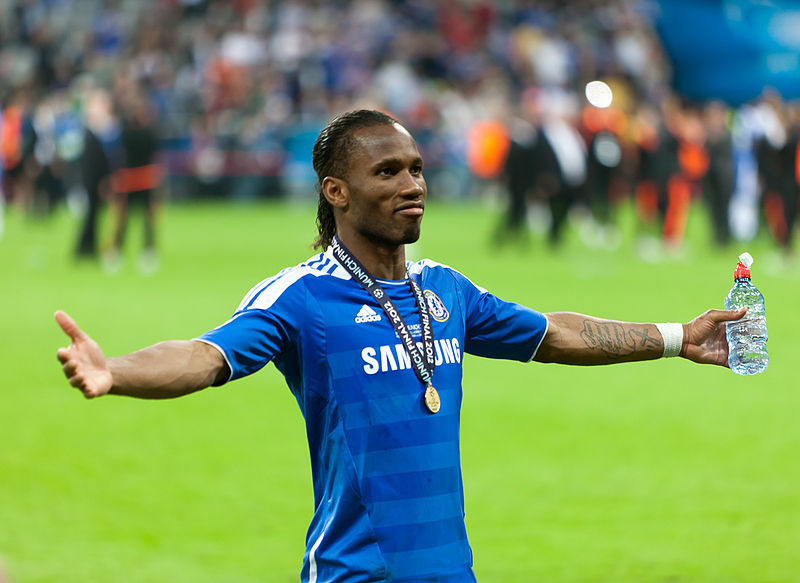 According to Reuters, Chelsea striker Didier Drogba teamed up with U2 frontman Bono to launch an initiative to fight HIV and Aids. On the eve of World Aids Day, sports manufacturer Nike announced a partnership with the "Red" brand and the Global Fund to Fight Aids, Tuberculosis, and Malaria. It is designed to coincide with the 2010 World Cup in South Africa. Speaking in a London news conference Didier Drogba said,
"It was important for me to be part of the Red campaign because I'm from Africa. It's a big honor and pleasure for me to be with Bono and try to help him save some lives. Aids and HIV is something that really destroyed Africa. Sadly, people don't really realize how easy it is to save lives. Only two pills a day, which is 40 cents."
ALSO READ:Ansu Fati Broke A Soccer Record For Spain. Here's What Happened
Didier Drogba scored twice as Premier League leaders Chelsea beat London rivals Arsenal 3-0 on Sunday. His goals emphasize the red laces he was wearing for the game.
"I think the red laces really helped me, especially for the free kick. I was really proud to have a chance to show the laces and after the game, people were calling me: 'Why were you wearing red laces?' and I had to explain to them."
The laces will be available around the world from December 1 which is World AIDS Day.