Here's How Some African Celebrities Are Supporting The Fight Against COVID-19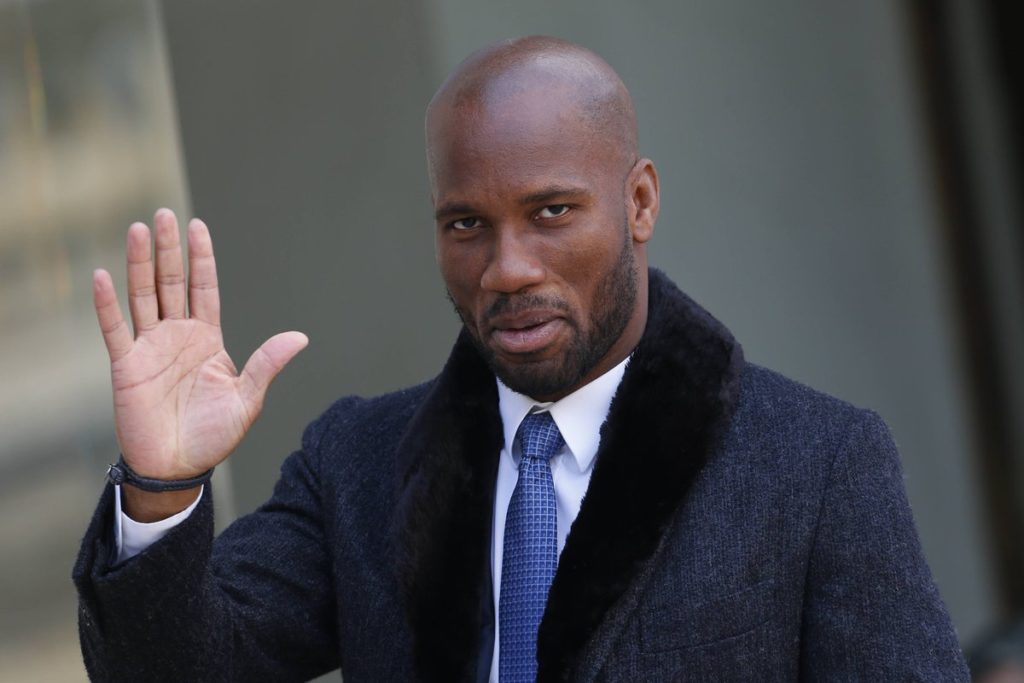 COVID-19 is sweeping through the globe at alarming speeds.  In the last 7 days, we have witnessed an average of 50,000 new cases per day. Also, the average number of deaths per day is about 2,000. The numbers keep rising per hour such that keeping track can be a dizzying task. At the time of this publication, Africa has almost 4,000 confirmed cases of infection. However, it is not all gloom.  At least 141,464 patients have fully recovered from the pandemic. Also, 95% of the total active cases are in mild condition.
Following the footsteps of countries first hit by the pandemic, some governments in Africa are imposing curfew. The idea is to get people to stay at home thus reducing the spread of COVID-19. Desperate times, from partial to full lockdowns, flight cancellations, and so one, countries are still searching for the best way to stop the spread. This has affected people's access to essential services, food, and water.
According to the World Food Programme, more than 364 million children have no access to meals that they get at school worldwide. African celebrities are helping in the fight against COVID-19 in whichever capacities they can. Some are raising awareness about the virus and promoting social distancing to washing their hands regularly. However, others are giving out cash to help people stock up.
Runtown
The Nigerian singer donated over 27,000 dollars to help his fans to cushion the effect of the impending lockdown. However, he shared this money randomly among his followers. Lucky followers got around $55 in their personal accounts. The grateful beneficiaries could not hide their joy. Consequently, they posted screenshots of their credit alert. In a tweet, the singer wrote, 
"HOPE EVERYONE IS STAYING SAFE. TIMES ARE EXTREMELY TOUGH AND I AM CERTAIN THERE ARE PEOPLE WITH NO MONEY TO STOCK UP ON SURVIVAL ESSENTIALS. WILL BE GIVING OUT 10 MILLION NAIRA TO THIS CAUSE. KINDLY DROP YOUR ACCOUNT DETAILS."
Runtown just made me love my surname more. @iRuntown God bless you bro. More Funds for life 🙏🙏🙏🙏 pic.twitter.com/C7AQdrVobD

— Horlamide (@orla_mide) March 25, 2020
Thanks to a real celebrity a man for the people @iRuntown thank you brother for the help I have received your alert and I am grateful. pic.twitter.com/SvQYvARtce

— $BuchiK$ (@bigbossmoneyko) March 26, 2020
Sadio Mane
The Senegalese national who plays for Liverpool in the English Premier League has donated 50,000 dollars to his country's National Medical Commission. The money will be used in the fight against COVID-19. He also urged his followers to use this time to discover their talents, #StayActive and look out for each other.
Now is when we all discover who we can be.#StayActive, Take care of each other.🙌🙌#SM10. @NBFootball pic.twitter.com/IqpzVuLBa2

— Sadio Mané (@SMane_Officiel) March 25, 2020
Davido
Nigerian star Davido made a bold announcement that his fiance Chioma had contracted the virus and is on quarantine. In a series of tweets, the "Assurance" crooner revealed that he had just canceled his US tour and went back to Nigeria from London. Upon arriving home, his wife-to-be, entourage, and baby were screened for the virus. In a country where some senators returning from COVID-19 hit countries refused to be tested, this is a strong message. He said, 
"Unfortunately, my fiancé's results came back positive while all 31 others tested have come back negative including our baby. We are however doing perfectly fine and she is even still yet to show any symptoms whatsoever. She is now being quarantined and I have also gone into full self-isolation for the minimum 14 days." 
yet to show any symptoms whatsoever. She is now being quarantined and I have also gone into full self isolation for the minimum 14 days. I want to use this opportunity to thank you all for your endless love and prayers in advance and to urge everyone to please stay at home as…

— Davido (@davido) March 27, 2020
everyone to please stay at home as we control the spread of this virus! Together we can beat this!
Love, D ❤️

— Davido (@davido) March 27, 2020
Bonang Matheba
Elsewhere, South African star Bonang Matheba took to social media to plead with her fellow citizens to stay at home. The nation is on lockdown and is so far the hotspot of COVID-19 outbreak in Africa. The cases had exceeded 1,000 at the time of this publication.
…..guys, whenever possible, please stay home. Please stay home. Please!

— Bonang Matheba 👑 (@bonang_m) March 23, 2020
Bobi Wine
In Uganda, politician and musician Bobi Wine has released a song about the pandemic. This is an effort to create awareness on how to stop the spread in his home country. He collaborated with his friend and long-time collaborator Nubian Li on the well-crafted song. So far, the has gained global attention. It featured on BBC, Al Jazeera, Bloomberg, Reuters, NPR, and other news outlets. In the song, he notes that,
"The bad news is that everyone is a potential victim…but the good news is that everyone is a potential solution."
In about three days, the video has over 490,000 views. Also, it is receiving massive airplay on television across East Africa. Besides the awareness, the reggae tune is danceable. Watch the video below and tell us what you think.
Trevor Noah
Since the outbreak, conflicting information has flooded the Internet. Sieving out the fact from the myth can be a serious challenge. In a bit to answer some of the begging questions about the virus, South African comedian Trevor Noah brought COVID-19 expert, Dr. Anthony Fauci to shed more light on the current situation. According to The Guardian, the doctor said the virus has a major difference from what we've experienced before. Explaining the mortality Fauci said, 
"The other part about it that's really so different from anything we've ever faced before is that if you look at the mortality of seasonal flu – the thing that you and I go through every season – the mortality is about 0.1%," he said. That's a lot, and we get used to that mortality. But the mortality of this is about 10 times that. It's at least 1%." And the mortality rate can be "devastating" for certain populations, such as the elderly and those with underlying conditions such as heart disease, lung disease, and diabetes."
Dr. Fauci, director of the National Institute of Allergy and Infectious Diseases, speaks to @TheDailyShow to bust myths about coronavirus and break down why adhering to public health guidelines is so important. Watch the full interview → https://t.co/uEYV5rOpaR #StayHome pic.twitter.com/sV8xEMgwa0

— YouTube (@YouTube) March 27, 2020
Kennedy Odede
In Kenya, the Founder and CEO of Shining Hope for Communities (SHOFCO), Kennedy Odede is spearheading awareness. This is because social distancing in informal settlements is extremely difficult. The spread of COVID-19 can be disastrous in such areas. Kibera, an area that has benefited from the initiative is the largest urban slum in Africa, home to over 250,000 residents. 
The organization's social media has been active showing scores of volunteers and workers providing purified water to residents in trucks. The water is affordable, going for only 2 US cents (2 Kenyan shillings) per 20 liters. 
Clean water is a scarce commodity in urban slums. During this time of #COVID19 threat, slum communities have to make a hard decision whether to use scarce water for regular hand washing or for other domestic purposes. At SHOFCO, we do our best to bridge the huge gap. pic.twitter.com/tlfoxXm11z

— SHOFCO (@hope2shine) March 27, 2020
Rayvanny
In Tanzania, WCB-signed singer Rayvanny has dedicated a song to educate masses about the deadly disease. In the music video, he features people dressed up in protective kits; namely masks and gloves. Celebrities have a way of creating trends. Therefore, we hope that this video will inspire people to protect themselves. The video has since garnered over 1 million views since its release.
Tonto Dikeh
The Nollywood star has pledged to give out free masks, sanitizers, and hand gloves to help people avoid contracting the virus. Through her Instagram page, Dikeh announced the pledge that will be actualized through her foundation.
"The Tonto Dikeh Foundation @t_d_foundation will be joining in the fight against the spread of Covid-19. We will be giving out 1,500 free sanitizers, face masks, and hand gloves to each of these communities to help curb the spread of COVID-19."
https://www.instagram.com/p/B-OwIahHlWH/
Didier Drogba
Former Chelsea star Didier Drogba has also joined in the fight against Coronavirus. His country, Ivory Coast, reported the first case on March 11. He has donated masks to the cathedral of Adbijan and strongly warns his fans to take immense care of themselves.
"My sisters, my brothers, I ask you to take the matter very seriously… we tend to be too light about our reactions to the situation."
As you keep yourself safe against the virus by adhering to the World Health Organization recommended measures, get up to date information by checking  African Vibes regularly. We promise to keep you entertained and make this #StayAtHome journey a memorable one.