Ethiopia Wants Its Looted Artifacts Returned And London Gives Interesting Response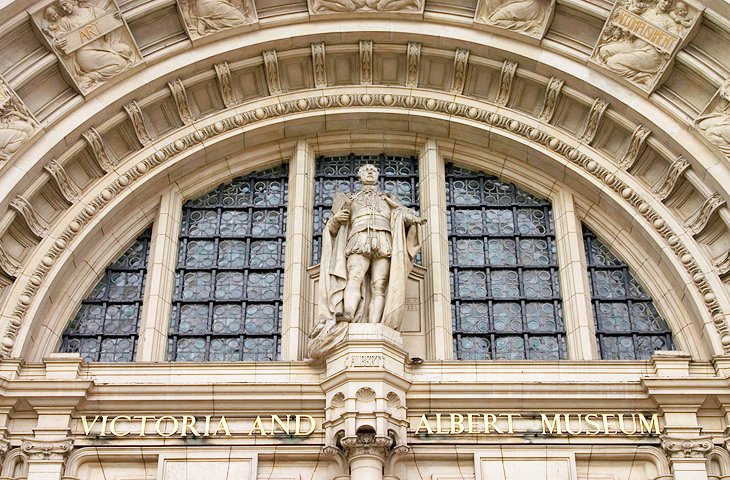 With colonialism and the Trans-Atlantic slave trade came the loss of Africa's artifacts and items of cultural heritage. These items now sit at museums and displays around the world. For years, debates on repatriating looted objects have been ongoing in Europe and the United States. There are also interesting movements like those lobbying British institutions for the return of Nigerian bronze artifacts looted from the Benin kingdom in 1897. However, the conversation started last year.
President Emmanuel Macron of France recently made the return of African artifacts  "a top priority" for his country. He said that "African heritage can't just be in European private collections and museums." Ethiopia, the East African nation in the Horn of Africa, filed a formal restitution claim in 2007 asking that the UK return hundreds of ancient artifacts and manuscripts. These items were taken in 1868 during the capture of Maqdala, the mountain capital of Emperor Tewodros II in what was then Abyssinia.
ALSO READ: France Returns Stolen 19th Century Artifact To Senegal
According to the Association For the Return of the Maqdala Ethiopian Treasures (AFROMET), only 10 of the 468 items known to have been seized at Maqdala have been returned. However, about 80 of those items are in the British Museum's collection. This includes a number of tabots believed by Ethiopian Christians to be the dwelling place of God on earth—a symbol of the Ark of the Covenant.
London Responds
The Ethiopian government's claim to the items was denied by the museum. However, the Museum's Director, Tristam Hunt, suggested a compromise in an interview with UK's Guardian. In Hunt's opinion, "The speediest way, if Ethiopia wants to have these items on display, is a long-term loan…that would be the easiest way to manage it."
ALSO READ: Benin Is Getting Back 26 Of Its Looted Artifacts from The Colonial Era. Will Others Follow Suit?
Hunt said there were a number of reasons why a simple return was not possible. This includes the legal difficulties around deaccessioning and the "philosophical case for cosmopolitanism in museum collections." These items include a gold crown—an important symbol of the Ethiopian Orthodox Church. Others are, a gold chalice and a royal wedding dress belonging to Queen Woyzaro Terunesh.
Queen Terunesh was the second wife of the Ethiopian emperor, Tewodros. Also, she was the mother of Prince Alemayehu. The prince was brought to England where the government assumed responsibility for his care and education. They have been on display at the Victoria and Albert Museum (V&A) in London for the past 146 years. They are among 20 separate artifacts that will be on display for the exhibition which starts today, 5th April, to commemorate the 150th anniversary of the battle which sought to secure the release of British hostages taken by Tewodros.