Entrepreneur Spotlight: Microfuse Stick By Ugandan Engineers Is The Future Of Computer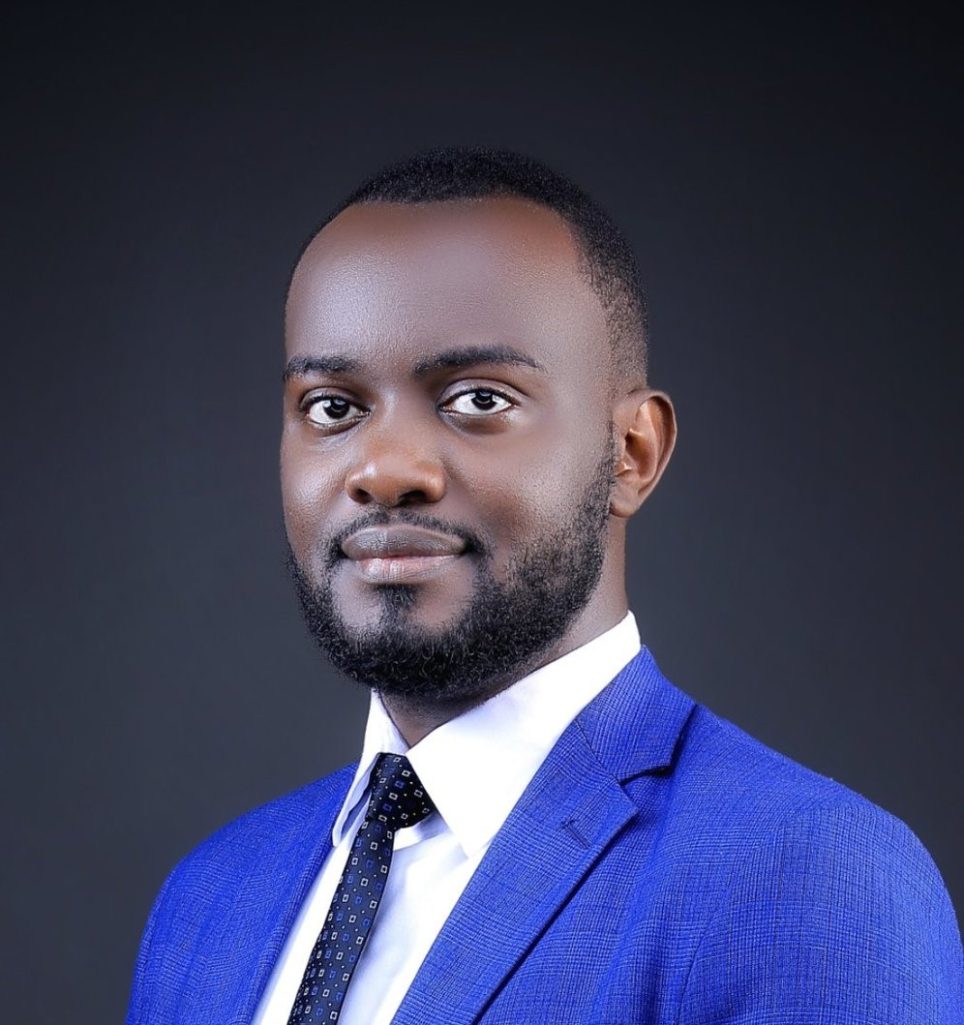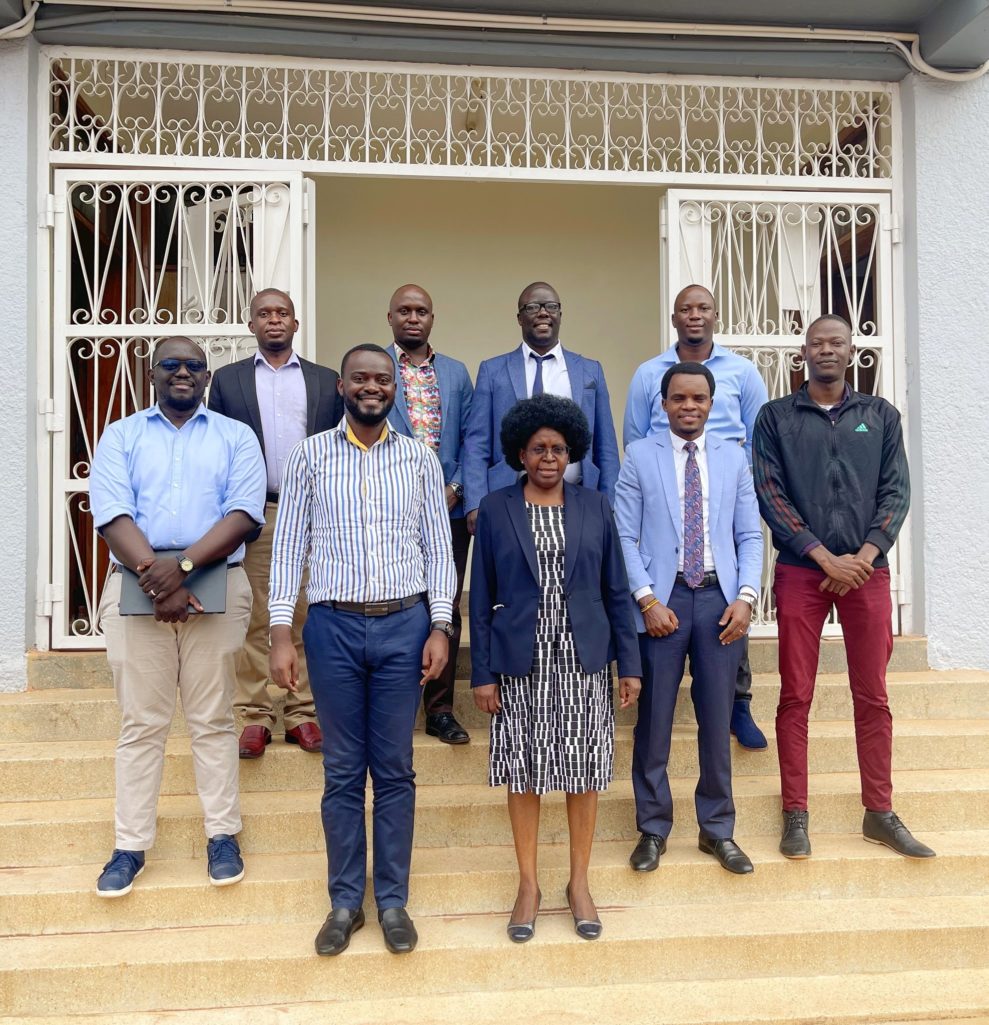 Africans are rising up to the challenge of creating solutions that solve the continent's unique problems. Ugandan engineers Mr. Ivan Karugaba (mechanical engineer) and Mr. Elvis Ochieng (computer engineer) teamed up to create a computer in a stick called Microfuse.
Microfuse stick functions like Google's Chromecast or Amazon's Fire Stick used for streaming media when plugged into the HDMI port of a television. However, it also doubles as a storage device.
ALSO READ: Signs TV Uganda Is Bringing Vital News To The Deaf Community
The miniature computer stick by the Uganda innovators can be plugged into a smart TV, projector, or monitor for use in computing work or entertainment.
Microfuse stick comes pre-installed with useful computer programs like web browsers, Microsoft office suite, and an on-screen keyboard which can be navigated using a remote. In other words, the remote that comes with the Microfuse stick also doubles as a mouse.
As soon as it is inserted into the TV or monitor, the device automatically calibrates to the screen resolution. What is more interesting is that Microfuse stick is a low-energy consuming device. Thus, it is useful in areas with irregular power supply.
It can also help struggling families cut down on their energy consumption since they don't have to buy multiple devices anymore. The team is currently testing the device in schools on the outskirts of Kampala.
How did Microfuse stick start?
The preliminary study that birthed Microuse stick began in early 2016 at Makerere University. As the idea continued to form, Ivan Karugaba jetted out to Shenzen, China later that year to make the first prototype. During that time, he also worked at Shenzhen Ebyton Technologies as a product developer.
Upon returning from China, Karugaba used the premises of the Uganda Industrial Research Institute (UIRI) to further its prototype development. Subsequently, the group was able to test the five prototypes with in-house product testing and use-case demos. The focus group was homesteads, lecturers, and students.
ALSO READ: Preliminary Exploration Reveals Shocking Gold Deposit In Uganda Worth Over 12 Trillion USD
By 2020 end, the team launched the product into the market with 100 units of their product. This initial launch also served as a market pilot study. Realizing that someone may exploit their product, they filed for a utility model with Uganda Registration Services Bureau (URSB).
A utility model grants exclusive rights to innovation by the government. The right can be granted to a process or product that offers novel technical solutions to a problem. According to the URSB, that protection last 10 years.
Microfuse's big break came during the COVID-19 pandemic. The company modified its device into a tablet to assist learning among students grounded by the lockdown. So far, the team has sold over 50 units of their product to friends and families.
However, they are looking at mass production of 5,000 units for a bigger pilot study across the education center. Also, the team is looking at leveraging the Africa Continental Free Trade Area to expand their market across the continent.
"The long-term plan is to build a manufacturing plant and make everything in Uganda and source maybe only 25% of other required components from Germany and China," Karugaba said. "We want to become Africa's biggest maker of consumer electronics".
What users think about Microfuse stick
Some of the schools where Ivan Karugaba and his team have tested Microfuse stick have had a positive experience with the device. Firstly, it is far more affordable compared to traditional computers. Also, it requires far less energy to operate and has become a dependable alternative.
According to the National Bureau of Statistics, only 2% of Ugandans currently have computer access. This is partially due to the high cost of imported computers. Micofuse stick cost only $70, are portable, and can be used in remote areas with solar energy. Principal of Jolly Tots Elementary School, Jeff Sssembiro had this to say about the device,
ALSO READ: 8-Year-Old Graham Shema Of Uganda Shocks The World With His Impressive Flying Skills
"We don't hire computer gurus in our preschool, we hire people who are enthusiastic about working with computers and have the technology to do so. Microfuse stick makes it easier for myself, the treasurer, and teachers to use a computer.
Ivan Karugaba plans to employ 5,000 Ugandans by 2026
Since its launch, Microfuse has reached numerous milestones including winning the Uganda Registration Services Bureau (URSB) intellectual property prize in 2017. The company has also recorded 62 committed pre-orders worth $6200.
However, Ivan Karugaba wants to push that boundary including creating 5,000 employment opportunities for Ugandans by 2026. The innovator also wants his product to facilitate quality education in schools across the nation.
Ivan Karugaba is looking at the possibility of producing locally with the long-term goal of making their own chips. Subsequently, he wants to spearhead the growth of East Africa's consumer electronics manufacturing industry.
Through his innovation, Karugaba wants to improve work efficiency in the country by encouraging the use of ICT. Microfuse is also running an apprenticeship program for young engineers in the field. The initiative started in 2017 and the company hopes to keep it going for as long as possible.
Challenges faced by Microfuse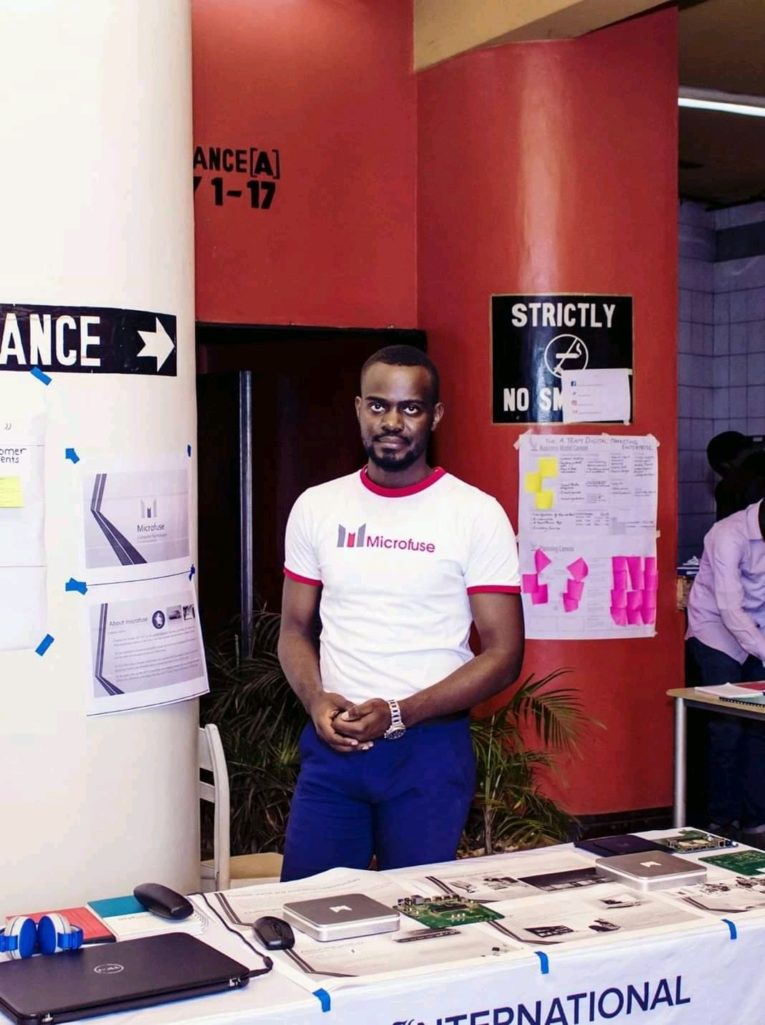 Every establishment usually scales a string of hurdles before getting to its destination. Microfuse is not an exception. Since it is a relatively new field, the company had to work harder to educate investors and regulators on their operations.
ALSO READ: British Ugandan Actor Bags His First Oscars. See The Full List Of Winners
Also, there is a paucity of skilled employees in the field. Therefore, the company had to literally train their staff through the operations—and that is an expensive investment. Other challenges that the company hopes to overcome in the near future include;
Sourcing of production resources from Asia since they are not currently manufactured locally
Finding and entering a partnership with an ISP with good network coverage
Securing government support. However, there has been improvement in this area since December 2020 when the company started collaborating with Uganda Industrial Research Institute.
Ivan Karugaba's advice to young people
Everybody has a great story, but you have to first believe in yourself, be patient, and persist at the small incremental steps to get the result that you want. That is what Ivan Karugaba wants young people to understand. The idea of trying to hit success overnight is an illusion that is fueling illicit activities.
In addition to that, Ivan Karugaba wants young people to always keep their eyes peeled for a good team to work with. This is because, as a startup, you are likely going to be operating with limited funds and have to prioritize growth. Therefore, your team needs to be able to sell your vision and mission to facilitate that growth.