Cameroonian Designers Maryanne Mokoko and Stephanie Mouapi to showcase their new Romance collection on the 'I Wear African' Runway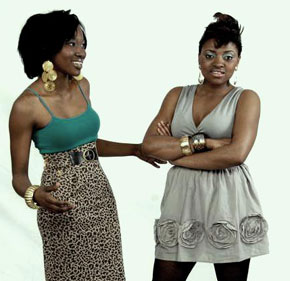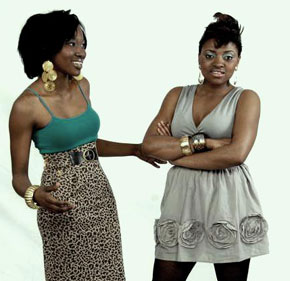 Cameroonian #designers Maryanne E. Mokoko and Stephanie T. Mouapi will be showcasing their modern pieces on the "#I Wear African" Runway at the #African Vibes Magazine 4th Anniversary Event for their Côté Minou label which was created in the Summer of 2006.
Côté Minou was one of the 6 Designers to showcase at the "I Wear #African" campaign launch in 2009. It has been featured in numerous fashion and African related events such as Force Afrik's African Dance Explosion II, The Howard University's Homecoming, HU-ASA and Spring Fest Fashion Show, BCBG Productions GQ Party II, Dartmouth's Evolution of Black Fashion Show, St. Scholastica's African Heritage Festival, Penn State's Touch of Africa Show, SUNY Binghamton's Threads of the Motherland, the University of Maryland Fight Against Malaria Fashion Show, The DC Fashion Week, The Maryland Fashion Week, The YMCA Benefit Fashion Show, and The Genesis Ent. Native-Trad Party at Love NightClub in Washington, DC.
In the course of their journey to changing the way we see the African Cloth, Côté Minou has been featured in the 2007 Uzuri Young Designer Series named the 2008 Africa Pearls Inc. Trendsetter Award Recipient, was the winner of the 2009 Annual African Designers and Models Competition and made it to the 2010 Dulce Camer's Top 100 List. The Journey continues as they strive to represent Africa the best way they know-how and that is through Fashion. The label was recently showcased as a featured designer for Munaluchi Bridal on The CW Network (WPIX) Morning show.'
What we can expect at the "I Wear African" Runway Show
"This spring  2010, expect flirty and vibrant colors highlighted with tons of edgy designs. The collection entitled The Romance is surrounded with a mix of volume plus geometry that will downright break your heart."
Website: https://www.mycoteminou.com

Pieces from Previous Collections
[flickr-gallery mode="photoset" photoset="72157623548430879″]